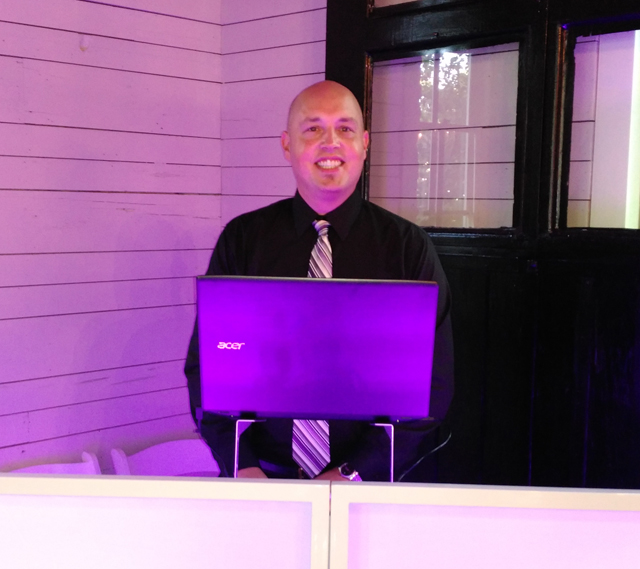 Ben Rocks The Manor at Fire Tower Hill
The Holly Vault
Temple Theatre
Watermark Country Club - Prom
DJ Ben performs in venues all over Michigan on the belief that his customers' needs are of the utmost importance. He is committed to meeting those needs. As a result, a high percentage of his business is from repeat customers and referrals.
With many years of experience as a full time mobile DJ, focusing on wedding receptions!  DJ Ben is Fun, professional, entertaining, and most of all: He loves what he does!  His attention and focus will be on you and your guests.  He  will play what you want to hear and promises to deliver an exciting and memorable night you will never forget!
Just a few of the hundreds of venues include:
Winstons Pub
702 Bar
Northern Bar (Bay City)
River Rock
Firebar (Stables)
Eagles (Sanford)
Doubletree Riverfront Hotel & Conference
Golden Glow Ballroom
Michigan National Guard Armory 460th
Knights of Columbus Auburn
Knights of Columbus Caro
Knights of Columbus Auburn
Knights of Columbus Bay CIt
Forest Edge Banquet Center
SVSU Curtiss Hall
Detroit Hotel on the River
The Willowbrook Mill in Northport
King's Court Castle at Canterbury Village
Birch Run Expo Center
Somerset Collection  Mall
Swan Valley Banquet Center
Forest Edge Banquet Center
Tuscany Banquet Hall
Garland Lodge & Golf Resort
Temple Theatre
The Pine Tree Barn
Crystal Gardens Banquet Hall
The Holly Vault
Bavarian Inn Lodge & Conference Center
The Opera House Grand Ledge
Bay Valley Hotel & Resort
Waterstone Village Banquet Center
Crossroads Mall- Portage
Lumber Barons Brewery
The Medalist Golf Club
The H Hotel
Apple Mountain Resort
Crossroads Village
Bay Pointe Golf Club- West Bloomfield
Walnut Hills
SVSU Curtiss Hall
Pere Marquette Depot, Welcome Center
Spring Meadows Country Clu
St. Demetrios Greek Orthodox Hellenic Ct
Fern Hill Golf Club
The Venue at 501
Stearns Hotel-Ludington
Sullivan's Black Forest
Wellers-Saline
Tullymore Golf Club
Indianwood Golf & Country Club-Lake Orion
SVSU Curtiss Hall - DJ Ben ... rocks the proms!
DJ Ben - Northport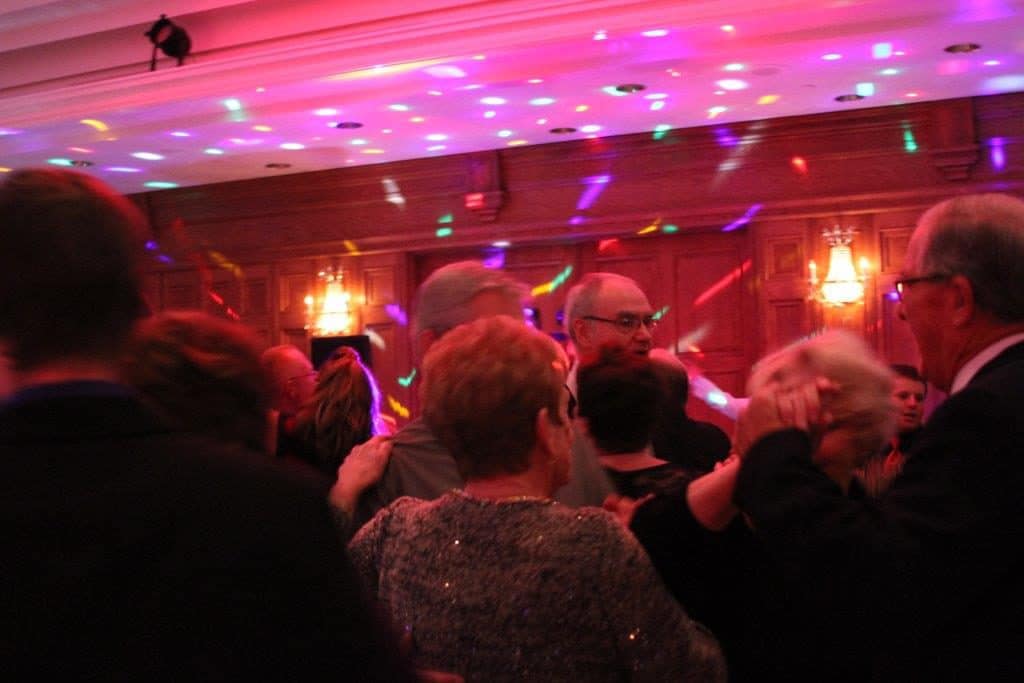 Dear Rusch Entertainment,
We just want to send a card to thank you all & DJ Ben for the incredible job he did at our wedding at the Century Club in Muskegon!  He was so kind + played music that fit our crowd perfectly. We cannot thank you enough.
Ian & Lindsay – 150 Guests
Rusch Entertainment did an amazing job at our wedding. Our DJ, Ben was great, and kept the reception moving along, and the dance floor full. He was excellent to work with and I wouldn't change anything about the music selection. Rusch also provided some really convenient ways to plan everything out ahead of time, and the planner in me really appreciated this. 10/10, would hire again!
Brandon
We had DJ Ben! He was so professional to work with and the songs he played were spot on! He took a lot of care and time to make sure the music was exactly what we wanted! I would 100% recommend Rush and Ben for your wedding!!!!
Alec
Ben was simply wonderful. He was so kind and made sure our day was amazing! He had everyone dancing all night long and he constantly checked on us to make sure we were having the best night. He asked the right questions and made everything feel exactly how we wanted and even more so.  We were so happy to have him share in our special day with us.
Thank you from,  Robert and Kayla L.  Fernwood Botanical Garden, Niles MI
DJ Ben did an amazing job with our wedding! He did our ceremony, cocktail hour, and reception, and We were very pleased with all of it. He took the time to go over everything with us the week of the wedding to make sure everything went smoothly and the way we wanted it and gave us some great wedding day advice. Our families and friends were not very active on the dance floor, but that is to no fault of his! (It's not his fault they were lame). One thing I've always wanted at my wedding is karaoke. DJ Ben made it happen and once it started, the dance floor wasn't empty for the rest of the night! I couldn't have been happier with our wedding day and DJ Ben was a huge part of that.
Ethan and Cassie Bednar
DJ BEN ABSOLUTELY KILLED IT FOR OUR WEDDING!!!!
Our wedding was on June 18, 2022 and we had Dj Ben as our DJ. I just wanted to let you know that Ben did a incredible job running the entire event for our wedding. We could not be more pleased for everything that he did for us not only for the wedding but leading up to the wedding. He called me the Monday before the wedding and walked me through how the entire day was going to go. We ended up talking for 2 hours on the phone listening to advice and going over plans. He was the reason that both Andrew and I felt so comfortable and ready for our day. He walked us through scenarios and explained thoroughly how each portion of the day was going to go , and really gave us a sense of calmness that everything was going to be taken care of during our wedding. Let me tell you that Ben absolutely Exceeded our expectations and more. NO ONE LEFT THE DANCE FLOOR THE ENTIRE NIGHT AND IT WAS INCREDIBLE. The energy we had on the dance floor was absolutely electric. I would recommend Ben and Rusch Entertainment time and time again for any event that they may have coming up because he made our day so special with his professionalism, his caring personality, and his talent for being an incredible DJ. We could not be more thankful for all that he did!
Rachel Aepelbacher
Hi Dean!  Everyone had fun it turned out very well!  Your DJ played a Wide Variety of Karaoke and Dance Music For our Holiday Party with your photo booth at D'Mar Banquet -Owosso.  We had over 100 guests for the Car Dealership.
M B Office Manager- We have used you 21 times!!   
Hi Dean: The dance went very well! Everyone seemed to have a great time! Thanks for working with us! We had a blast!
Cambree – Grand Rapids Biggest Catholic HS! 
We used DJ Ben for our Bay Valley Resort wedding and Enjoyed Him. He paid attention to the details and kept the dance floor going throughout the night, which is one of the things I was worried about. During our phone calls he always re-assured me with helpful pieces of advice. I wish I would have realized how insightful he was earlier that way I could have made him my unofficial wedding consultant!  DJ Ben also helped us plan out a special Grand Entrance which we really appreciate because it helped make our dream a reality. He was a Definite 5 Star.
Apryl Scheffler-Martin
Dean,
DJ Ben is easily the best value per dollar we spent at our wedding. After the stress of seriously evaluating managing music and emceeing with friends, we decided to find a professional and couldn't have done any better than DJ Ben! We felt relaxed and confident after meeting on the phone with him, knowing he would far exceed anything we could put together. Our reception venue runs a tight ship and we arrived a little late following ceremony photos. This didn't phase him a bit. He took initiative to modify the schedule while keeping us in the loop and still meeting the venue's needs. One of the moments that made us smile the most during the night was hearing one of our favorite songs being played during the dinner time – songs that don't make for a great dance party. He asked during our initial phone meeting for some of our favorite songs and then threaded them in throughout the night. DJ Ben was a key part of the night and if we ever need a DJ in the future we would hire him again!
Braden and Krista's wedding in Weller's Raisin River Room with over 100 guests!
Ben was great, very accommodating! Kept in touch so I wouldn't worry! It was a small event but he kept us dancing it was a fun time.
Connie Neiman
Omg it was amazing!! Ben was awesome and everyone loved it. We can't thank you guys enough 😊
Megan  & David – February Wedding at Castle Farms
Just wanted to let you know that Ben did a terrific show last night. I'll get feedback from the kids on Monday, but the adults were very pleased. Thanks for helping us out short notice. We will definitely use your services for future dances.
Kjt    C H S –  Christmas dance-Semi Formal Attire About 150-200 Kids
Good morning, I just wanted to email my feedback about my experience with your company.  You all did an amazing job for our wedding! There was a slight hiccup with communication at first, but you did not disappoint. The DJ, Ben, was very adamant about making our day perfect and he did everything in his power to do that. He helped keep the day on schedule, keep guests entertained, and he even took photos and videos of events during the reception. I want to thank you and Ben for making our day amazing at King's Court Castle at Canterbury Village.  Thank you!
Angela & Quintin Turner – We had About 175 Guests!
We booked DJ Ben from Rusch Entertainment and he made our ceremony and reception everything we could have asked for. His service started much before our wedding day as he was able to council us on what would work best with our timeline for the day as well as our planned layout for the reception. After all we were getting married for the first time and he'd done this many, many times and did everything he could to share his experience with us. He was very kind hearted and made sure that we made time to take in the day as a new couple and enjoy every moment. We had a outdoor wedding along the water and he was able to make the music match the mood perfectly. At our reception Ben ran the show! We come from baseball families and we joked that Ben was the catcher of the day- calling the plays and making sure everyone was in their spots. Our arrival to the reception was a little off schedule and he was able to help to work everything out smoothly. He even went above and beyond and took priceless pictures of our full dance floor and of the large group picture of people who stayed at the reception late. If you book with Rusch Entertainment and are lucky enough to get Ben, he will be sure to give you exactly what you're looking for!
Rachel Traver
Hi Dean,
Everything was great for our wedding.  Ben did an awesome job with keeping people on the dance floor. He read the audience well. We had a very diverse group with ages. He was great at communicating with us the week of the wedding.  He was very engaging with the crowd including a group picture which we love. He was awesome.
Sincerely, Kristin and Mark Townsend – St. Demetrios Greek Orthodox Hellenic Center with nearly 300 guests! 
Ben did a beyond terrific job for our wedding! He was very personable, friendly and easy to get along with. He was smiling and having a great time too! He had a lot of great suggestions for the special songs, which helped us choose for the ceremony and reception. He really took into account the feel of the guests and what type of music to play and when. Not only was Ben a great DJ, but he also did most of the planning on how and when we walk up the aisle, stop for photographs, enter the reception, make our speeches, etc. He definitely coordinated with the chaplain and photographers to make sure everything was on schedule and if things weren't, he made adjustments. I loved his idea of having us dance in the middle of a circle of the remaining guests to our 1st song again. He did such a great job that we were relaxed and did exactly what we wanted to….. enjoyed the evening, had fun & danced! I would highly recommend Ben to anyone. Thank you so much!
Terry and Brian
Hello Dean  🙂 I just want to tell you that Ben was FABULOUS!!! It was wonderful to work with him 🙂
Andrea Stryker
Hey there! I just wanted to let you know that I was extremely happy with our DJ. Ben did an amazing job, he was very professional and fun at the same time. He helped us so much with our wedding timeline and had great recommendations. Ben's setup was wonderful, it was clean and stylish. He was so respectful of my native culture and I think he was excited when we did a round dance. He played all of the silly songs our families had wanted to hear. It really made the wedding run very smooth with how organized he was. I'm so happy we got him to be our DJ.
Rusch entertainment in general was amazing to work with. Every email I sent, each phone call I made was answered by humans and everyone was so nice. I would totally recommend Rusch to anyone.
Thank you all so much.
K. Kennedy
He was Fantastic!  Ben was awesome!  Thanks again. We all had so much fun. Karaoke DJ with Variety Music for Michigan Women's Conference!
Angela – Garland Lodge & Golf Resort 
Hi Dean!  There were no complaints from the kids – several said they liked what he did for the evening.  The students (except those busy watching the football game) were mostly in the gym dancing – didn't see many sitting out often except to cool off!  Will plan on having you again in the Fall of 2018, as far as I know now.  Will let you know the date of Homecoming when we find out – probably in November or December.
John M.  – Lutheran HS Student Council Advisor
Hi Dean
Ben did a great job at our event.  He was good at keeping things flowing on the dance floor.  The event was a wedding reception, but it was not a regular reception in that it was held a month after the couple was actually married.  There weren't all of the traditional toasts and different dances that are usually a part of a wedding reception which the DJ usually uses to get things going.  He allowed people to make requests throughout the night and worked all different styles of music into the mix of the evening…even a couple polkas.  The quality of the sound was excellent.  The owner of the building was concerned, because we were the first event to ever be held at the venue.  Ben did a great job of filling the room with great sound and people were still able to talk with each other.  The quality was also really good without echoes in a room with three cement walls and a cement ceiling.  The crowd began to "thin out" early, so we wrapped things up and allowed Ben to leave a little earlier than we had planned.  Overall, it was a great evening.  Rusch remains our "go to" company for entertainment needs.
Pastor David Kimball  – 2018 Wedding
Hello Dean  🙂
I just want to tell you that Ben was FABULOUS!!! It was wonderful to work with him 🙂
Andrea Stryker, San Jose  CA – American Legion Post 108  – Oxford
Hi Dean!
Prom at Saginaw Valley State University Curtis Hall with 300-400 Kids dancing NON-STOP!  The dance was great.  DJ Ben did a wonderful job.  Thank you!
Kristin A –  Social Studies Department JGHS prom
Ben was the DJ for my ceremony and the reception at my wedding. Ben was organized and did an excellent job Coordinating everything and kept the ceremony/reception on track. Most of my guests stayed until the end of the wedding reception and complimented on what a great DJ I had. If I had to do it all over again, I would hire Ben Card again.
Kayla
DJ Ben was a fantastic choice for my 40th birthday party. He was professional to work with and did an amazing job creating a fun atmosphere that kept us dancing all night long. I would highly recommend DJ Ben for any occasion!
Joy Dutton
Ben did a great job at our company customer appreciation in December. He kept well over 130 guest entertained with quality equipment and great music. We will continue to use him in the future.
Ryan
My husband and I planned a somewhat non-traditional wedding; outdoors, backyard BBQ style. Our music for the ceremony and reception was very important to us. Ben was our DJ and did an exceptional job.  He was involved, very detail-oriented, and what was important to us was important to him; even to the extent of attending our rehearsal and staying later than discussed at the reception. His skill and knowledge made decisions easy and stress-free from set up to tear down. Ben was also easy-going and interactive with our guests. We would hire him for any future event and recommend him to anyone!
Olivia