Michigan's premier mobile Disc Jockey Service!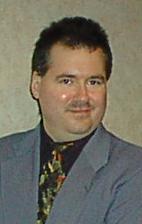 Tune's by Clint & Co.
DJ Clint is the FUN Disc Jockey.  From the Motor City to Mackinaw City and coast to coast (Port Austin to Benton Harbor) Clint has performed at more Michigan events than any other DJ!
CHAUVET Scorpion Storm RGX DMX Effects Laser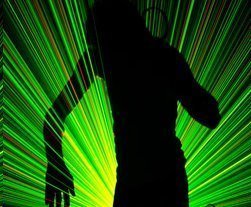 Scorpion™ Storm RGX is a DMX-512 controlled red and green effect laser that creates a unique star field effect with many patterns and hundreds of beams, powered by 30mW green and red laser modules. It offers color selection of red, green or both red and green with strobe control. Built-in automatic and sound activated programs via master/slave or DMX.
All Scorpion™ series lasers comply with FDA/CDRH standards for Class 3R.
We bring the party to you!
Do you know what makes one DJ more fun than all the rest? Here are the most important things to look for when hiring a DJ:
Personality & Experience go hand in hand. In order to shine as your master of ceremonies, a DJ must have the confidence that comes with years and years of experience. Clint Foster, the man behind the "Tunes by CLINT & Co." microphone has logged over 2,000 successful events in his 25 year career performing at events all over Michigan. That adds up to more experience than any other DJ! Don't trust your special event to a part timer, go with "Tunes by CLINT & Co."
Audience Participation is one of the hallmarks of a successful event. Being one of the area's early pioneers of mobile DJ showmanship, Clint can instantly judge what types of dances and interactive ice-breakers are best suited to your crowd. While some other DJ's just "jockey discs", Clint really gets the ball rolling!
A Great Sound System should consist of only the finest, most reliable professional audio gear. Yet you'd be surprised at the number of DJ's out there who integrate home stereo components into their road-shows. "Tunes by CLINT & Co." features only brand-name, professional audio equipment, built to perform flawlessly at any volume level. Even the most critical audiophile on your guest list will be impressed by the crystal clear, full range sound reproduction.
Excellent Music is a must. Today's diverse crowds demand not only current favorites, but the very top hit songs from all categories and all era's. And that's what "Tunes by CLINT & Co." delivers! Mixed in with today's hits, you'll hear some of the top party tunes of all time!
A Superb Light Show helps create the perfect atmosphere for dancing. It's a fact, colorful lights, moving to the beat, actually draw people to the dance floor. And no one presents a better light show than "Tunes by CLINT & Co."
Pete & Becky's guests had a great time with the Photo Booth – click here to view their fun images!
Clint excels  at family style or church events. A little girl
drew a picture of Clint at a church dinner dance!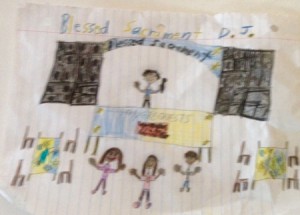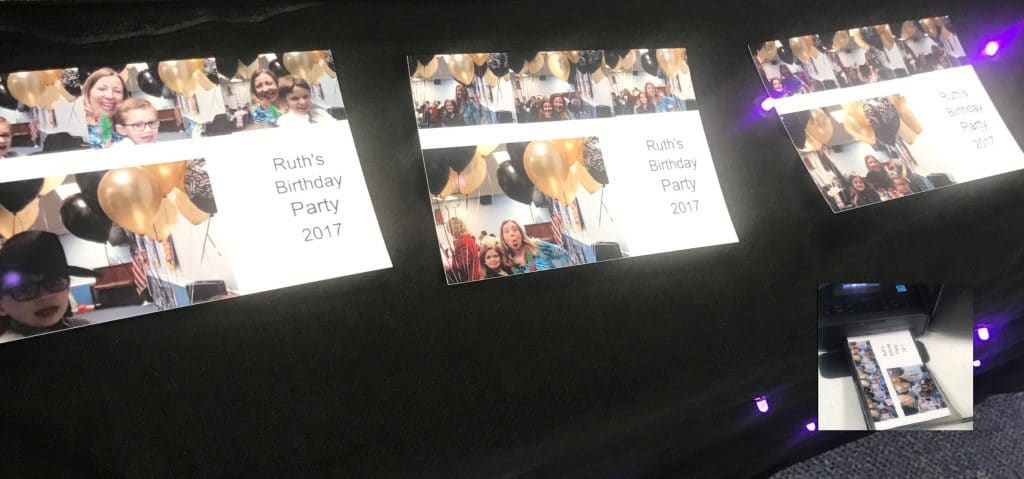 Hi Dean —
Thank you for the great music. DJ Clint did great with the tough crowd we had. We had a lot of older and young people. To get people out to dance was a job.I don't remember much with everything going on, but I know Mike and I did dance and had a great time.I remember hearing some of my favorite songs and Mike was happy with the selections too.
Thank you for taking us on ….kind of at the last minute or month and a half before the wedding. We appreciate Clint and his efforts during the evening!!!
Thank you,  Venetia & Mike G – Lakelands Golf and Country Clubs
Clint was GREAT! The dance floor was packed the whole night. We especially appreciated the variety of music to accommodate all different tastes. Everyone had a great time. THANKS SO MUCH!
About 175 guests at the Meiser wedding at the Forwards Conference Center Quality Inn
The F.E. Elementary School End of Year Dance with DJ Clint for the 18th year!   We think it was the best dance to date!!!   Thank you and see you next June.
A. A. – 6th Grade Teacher
DJ Clint was Outstanding for the Family Fall Social Dance!  The school principal even went over at the end of the night to personally thank and tell the DJ, Clint, what a wonderful job he did!!  THANK YOU for a great evening of entertainment and dancing for elementary school-aged children!!
C. Davis,  Blessed Sacrament Fall Social Co-Chair
Hi Dean,
I can't say enough good things about Clint! He kept the dance floor packed and even had to stay an extra hour. More than once the dance floor was so packed people had to move tables to dance on the carpet. Clint picked great songs to play and the dance floor was never empty… Not even half empty! We are still receiving compliments on him. I will be sure to recommend your company to all my family and friends. Thanks for making our special day even more special than we ever could've imagined!
Ashley & Caleb Montroy, Waters Edge Restaurant & Lounge, Rogers City    
Hi Dean,   I cannot tell you what a delight it was to have Clint at our Mother-Son and Daddy-Daughter dance.   Everyone danced, played games, laughed and had a great deal of fun.  He kept everyone engaged (we could tell this because of the amount of food left over from both the dances). It is a relief to know  the DJ and their ability for keeping everyone interacting for the evening. Thank you for sending us Clint.
Linda Sippola, Oxbow Community School, White Lake, MI
Thanks to Rusch Entertainment and Clint for a fantastic wedding event. Clint had the crowd up and out of their seats and participating the entire evening. The music was great and volume was perfect, you could still visit without screaming and enjoy the music at the same time. He is fun, energetic, unique, entertaining and full of energy. We thought about going with someone else for our DJ, to save a few bucks. Brides, I can tell you from experience, cut cost somewhere else, not your DJ. They can make you or break you. We couldn't be happier that we spent the few extra bucks and went with this top notch entertainer. I would recommend Clint and Rusch Entertainement to every bride and groom reguardless of your budget.
Lorie Krohn
We cannot thank you enough for the amazing job you did.  We rave about you to everyone!!
Amber & Barry Kent