#1 CEYX Band/DJ Combo will have everyone dancing from start to stop!

Add an Elvis for a Special Show!!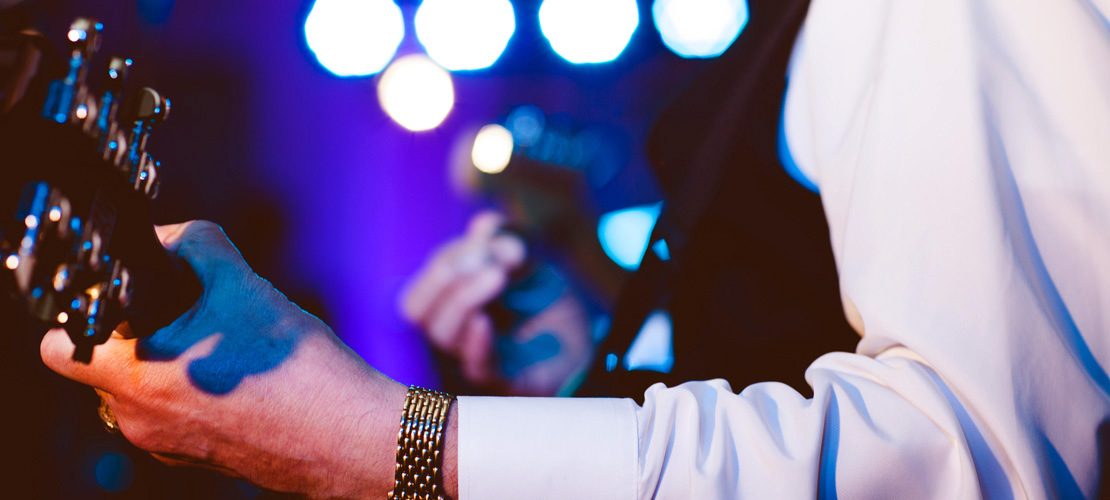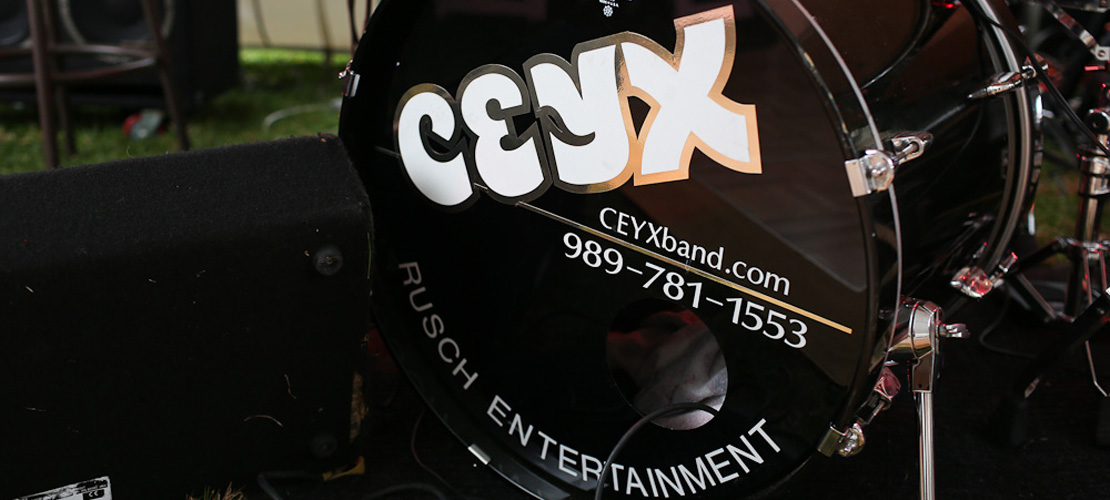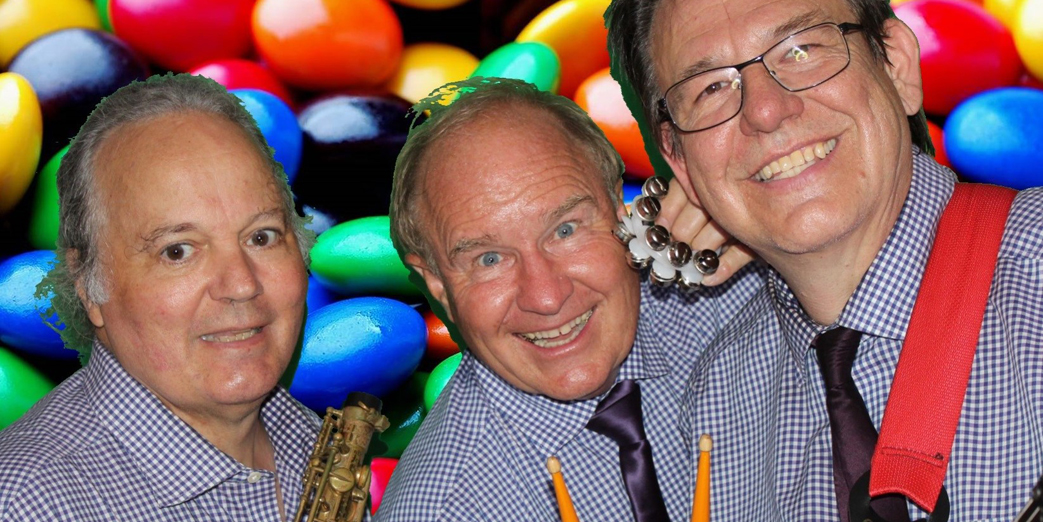 CEYX Rocked The Treasury in Pontiac on St. Patrick's Day
CEYX Always Packs the Dance Floor at Curtis Hall, SVSU
Weddings – Reunions – New Year's Eve – Events – Dances – Festivals – Concerts in the Park – Corporate Events – Banquets – Fundraisers – School Functions – and MORE!
With more than 45 years of perfect parties, CEYX is Michigan's #1 dance and party band! The members of CEYX started by playing high school proms and homecoming dances in 1971. The band now has a 700-song repertoire and has performed at over 2000 events, including Festivals, Concerts in the Park and Corporate Events. Some include: Canton Liberty Fest, Thomas Township NEW Band Shell, Tittabawassee Twp. Band Shell, City of Evart, Bay Arts Council-Band Shell, Wenonah Park, Frankenmuth Memorial Park (9 years in a row opening for OLDIES 96 "OLDIES PALOOZA"), Tridge Midland Parks, Saline Concert in the Park, Clarkston Depo Concert In the Park, Auburn Concert In The Park, Richland Twp Concert In the Park, 18 years Munger Potato Festival, Apple Mt. Resorts Summer Pavilion concerts (ALL three per year), Bay City's Fireworks, Chesaning Chambers 4th of July Festival/Concert, and Caseville's Cheeseburger in Paradise Festival.
Add a touch of Class to Your Wedding with the CEYX band's soft Smooth Jazzy Instrumental Cocktail & Dinner Set!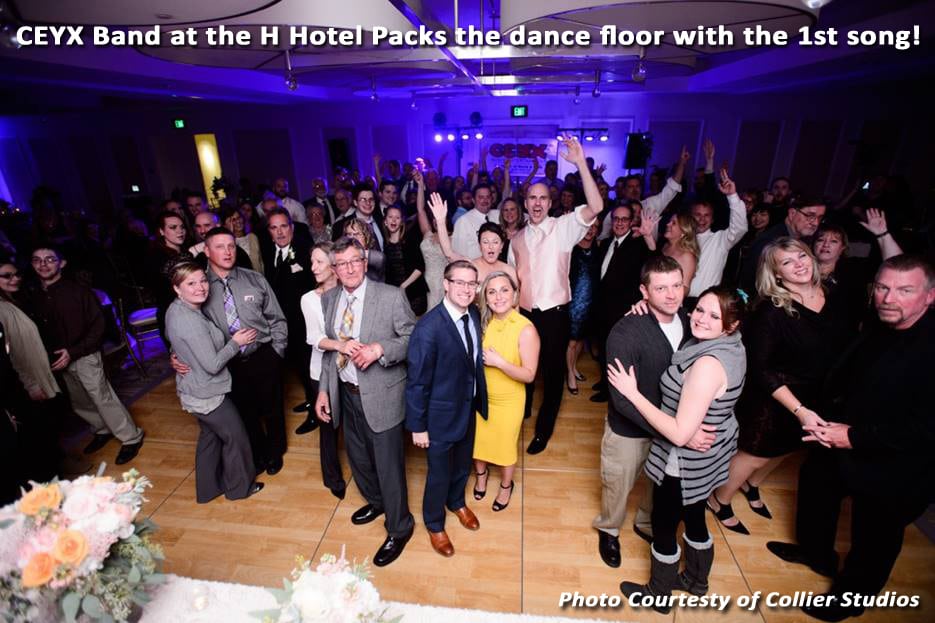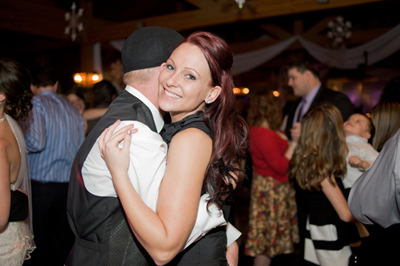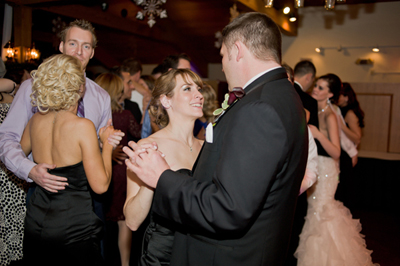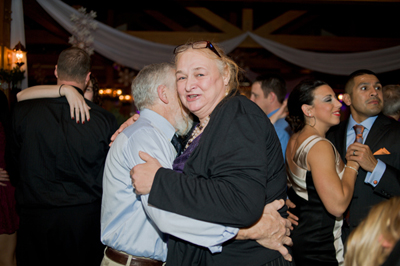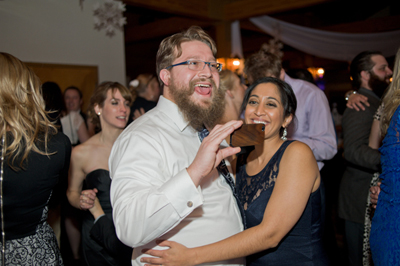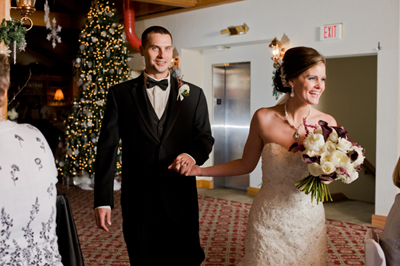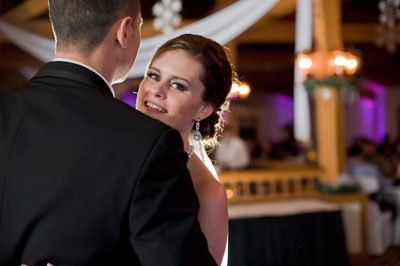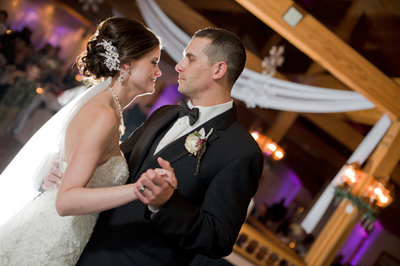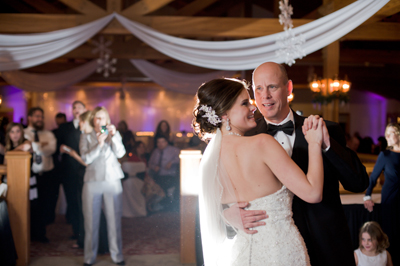 CEYX Rocks Festivals!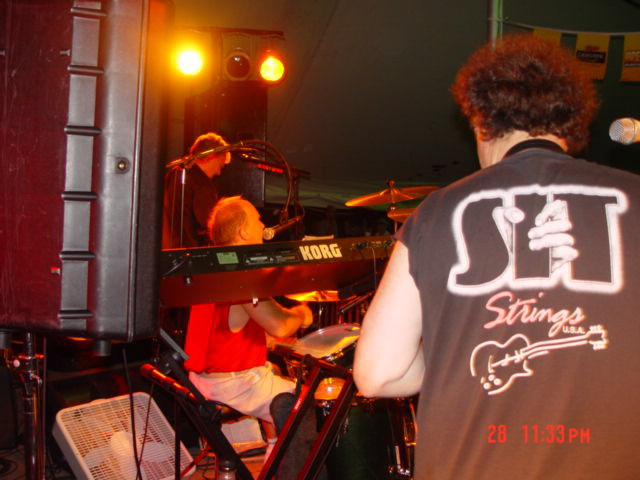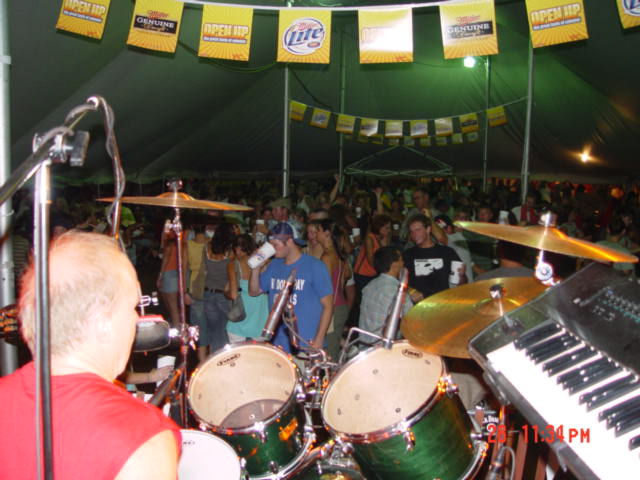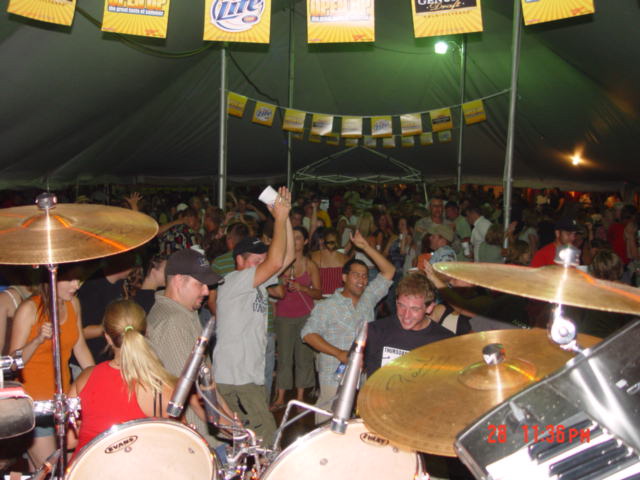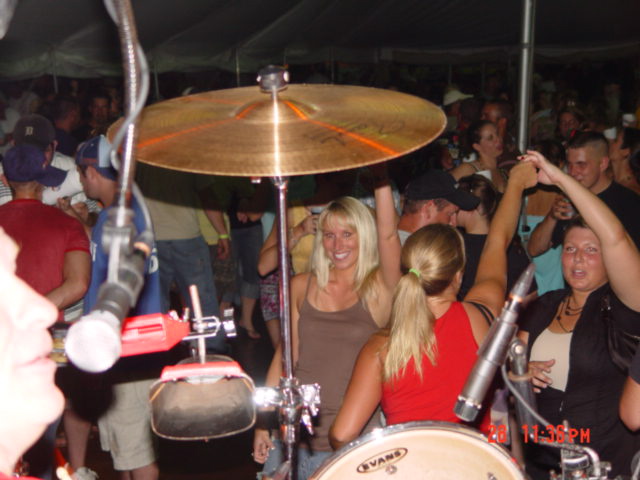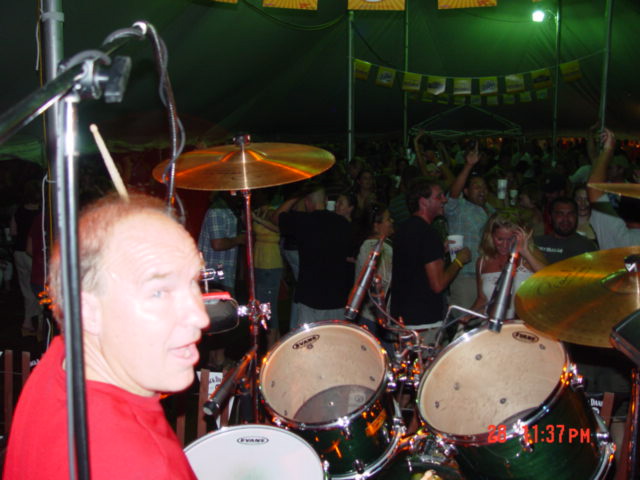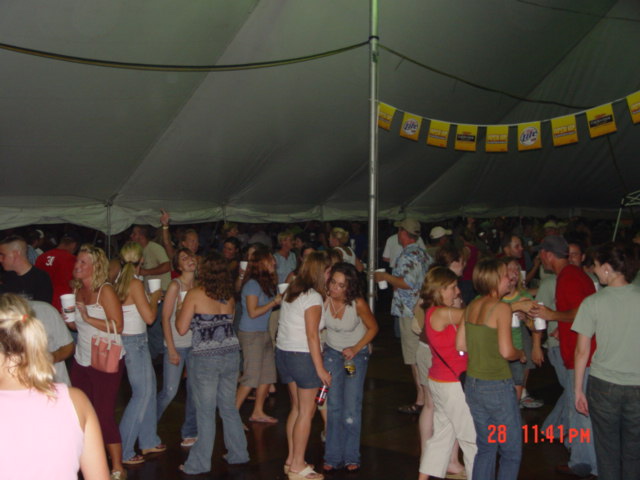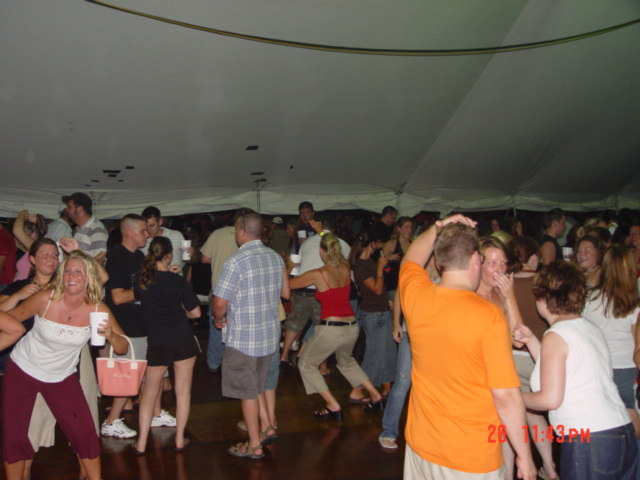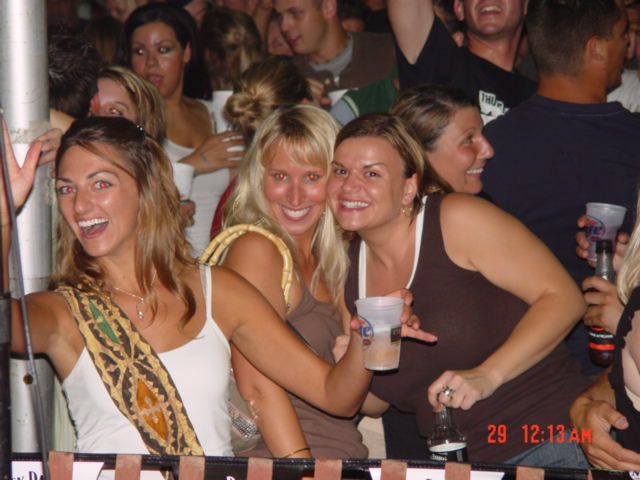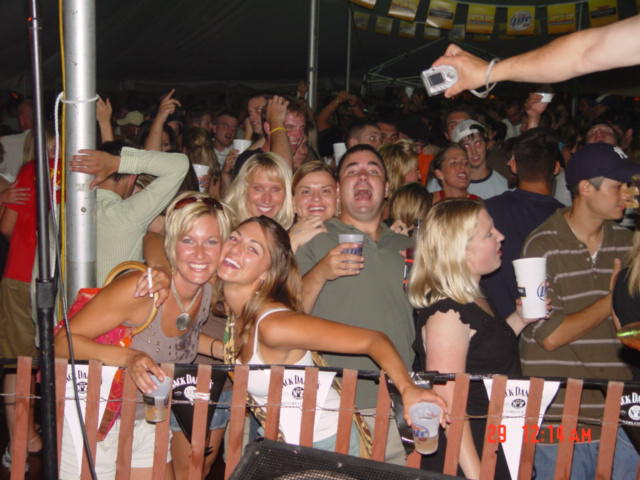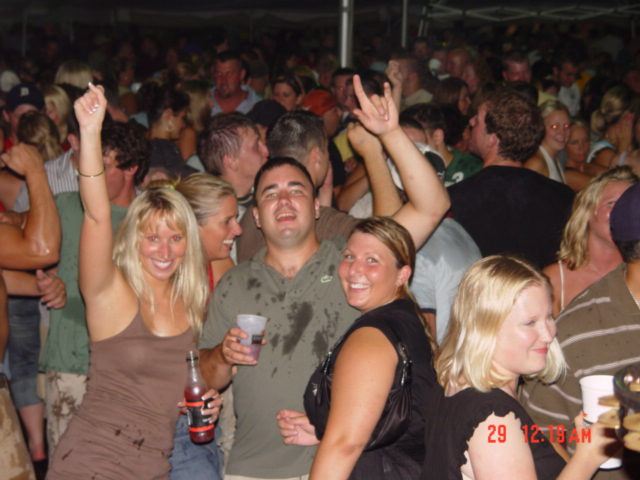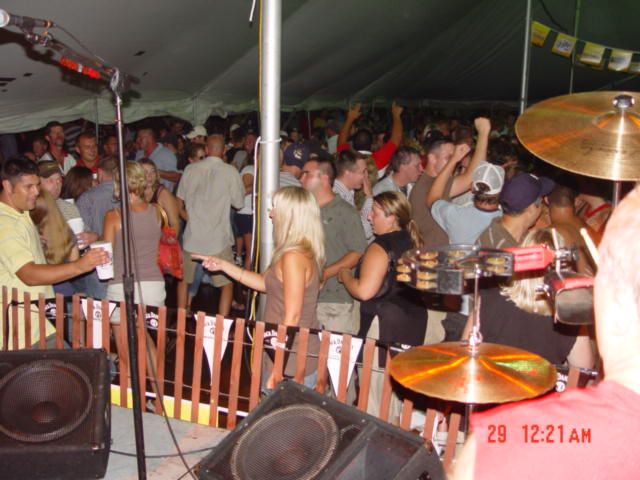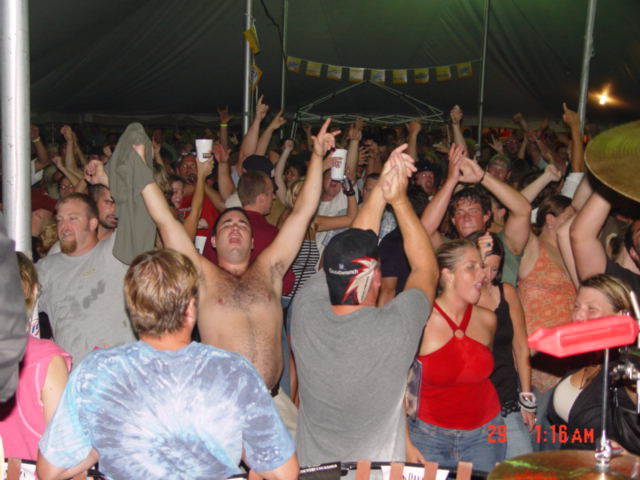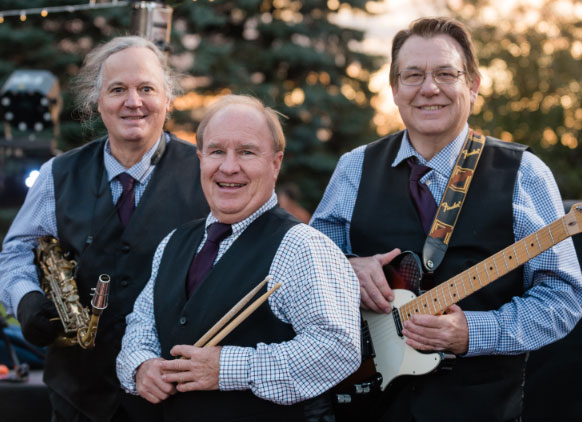 CEYX Rocks Christmas at Soaring Eagle Casino & Resort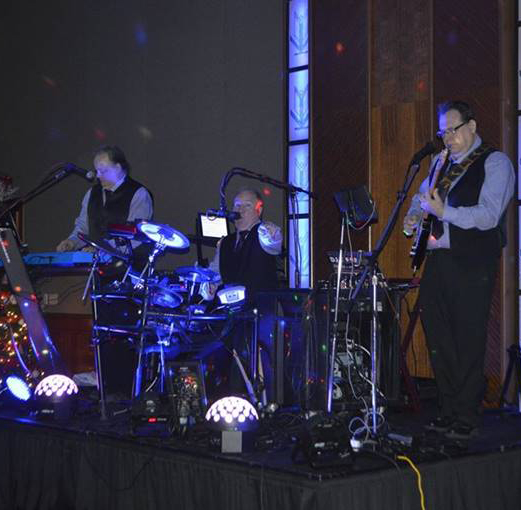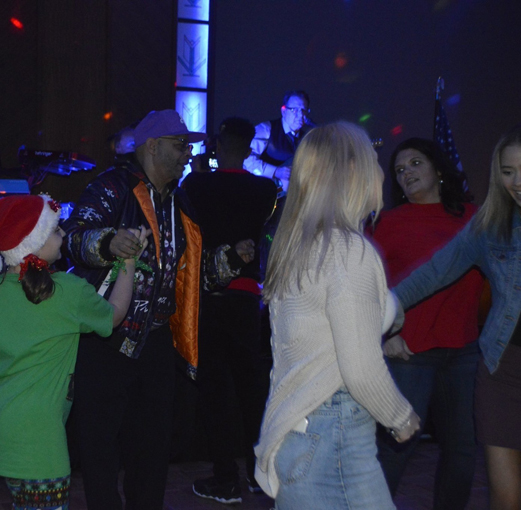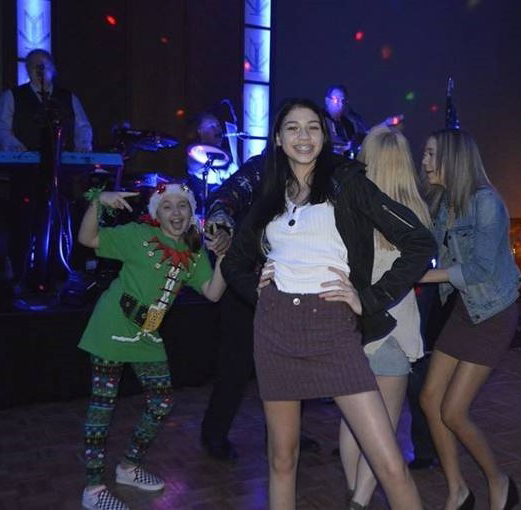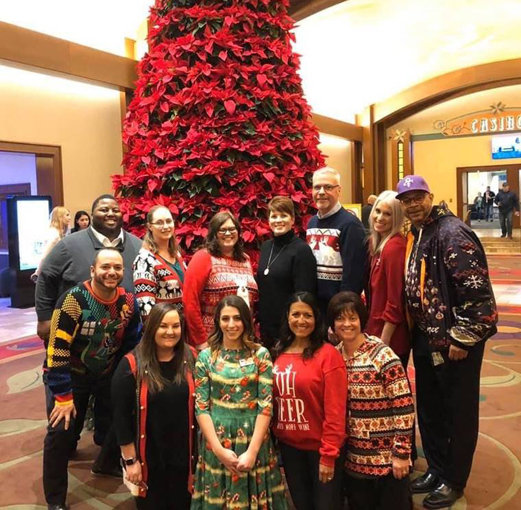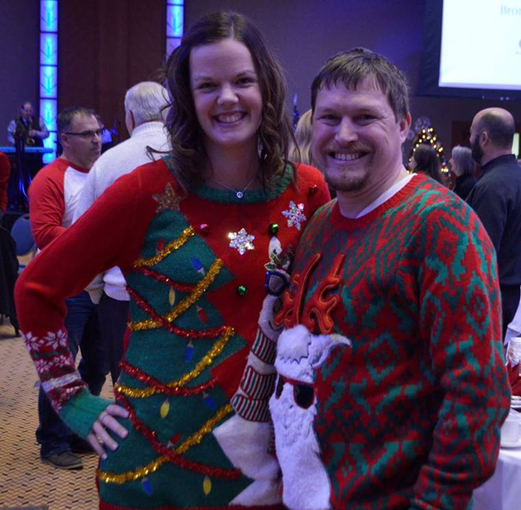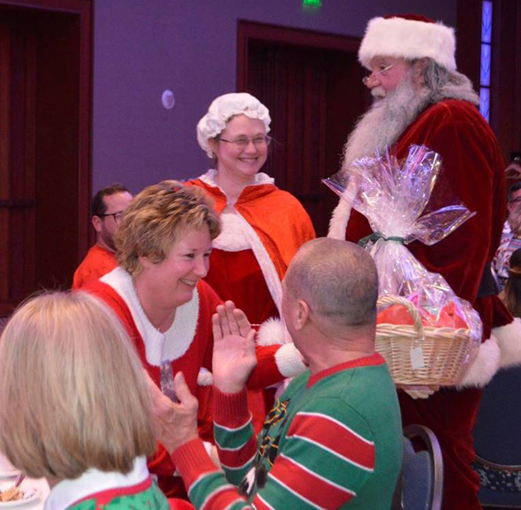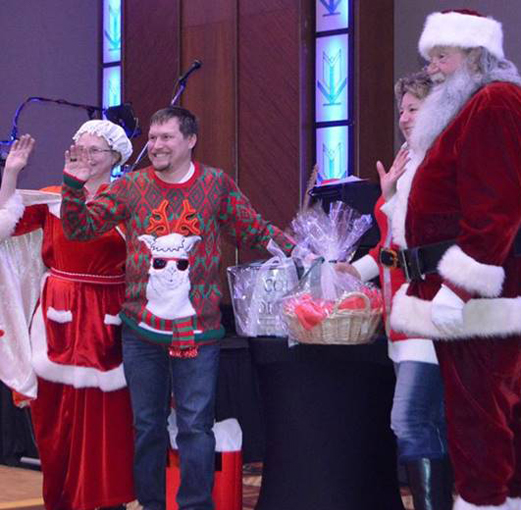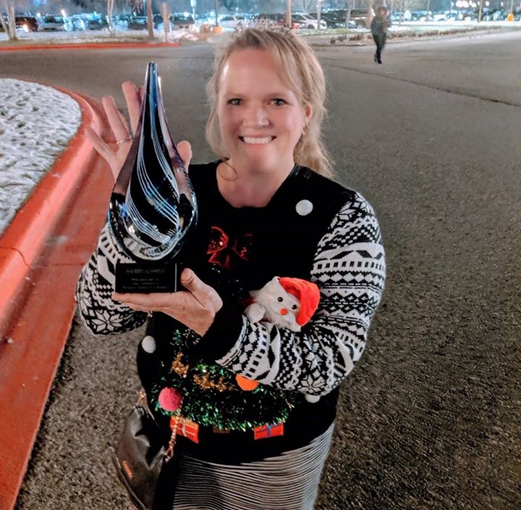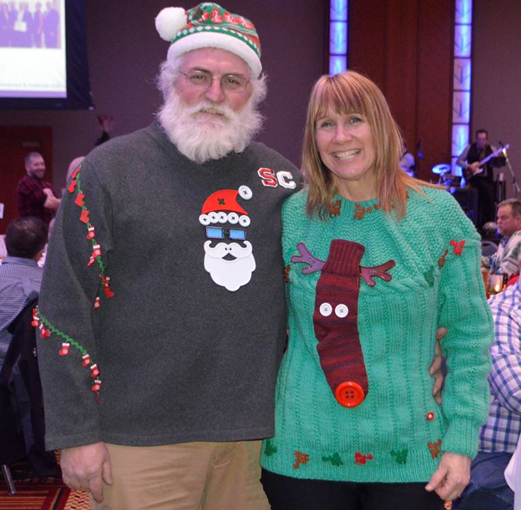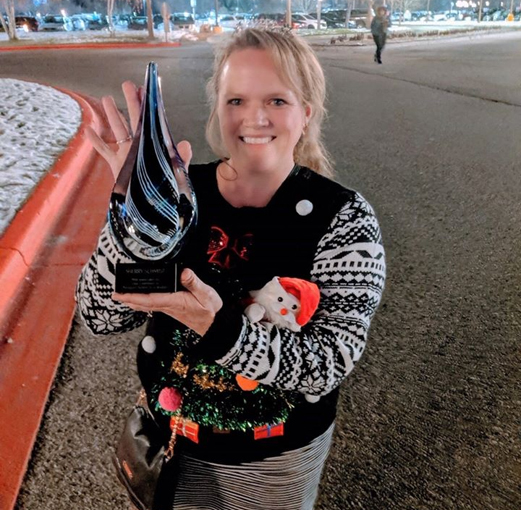 CEYX performing Cocktail and Dinner music at the Soaring Eagle Casino & Resort for a 2019 Christmas Party for 300+ guests – One Christmas song & One Jazzy Instrumental!
Amazing weddings with the CEYX Band at Addison Oaks, Since the 1990s!
CEYX Live at Apple Mountain - HealthSource Saginaw, Inc. Awards Banquet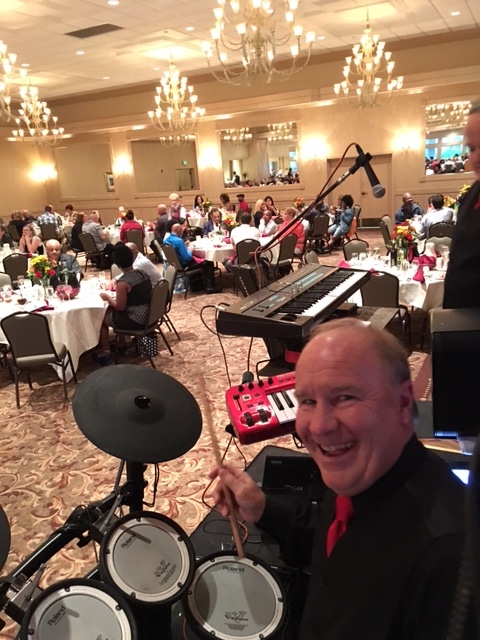 Soaring Eagle Casino & Resort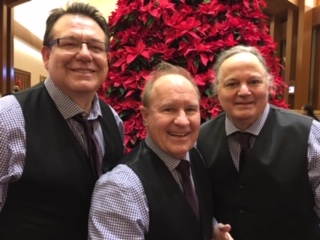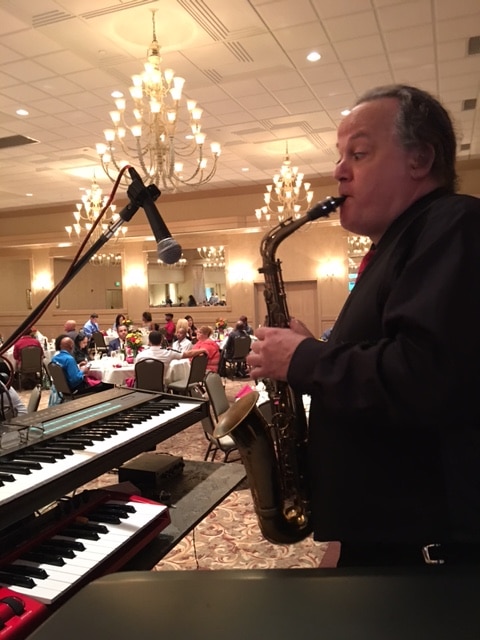 Photos Below Courtesy of Darrell Christie Photography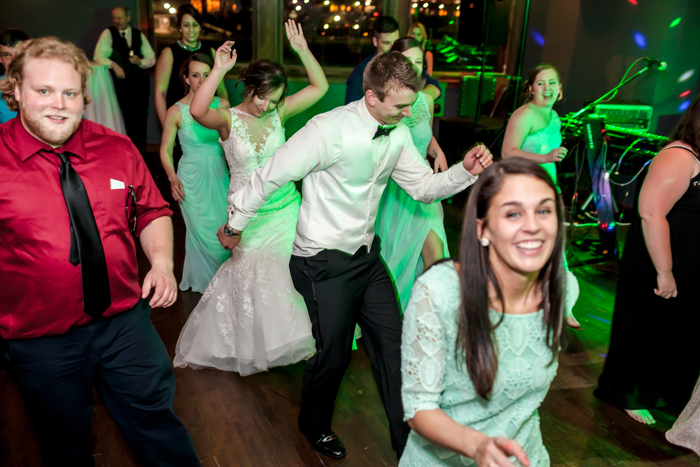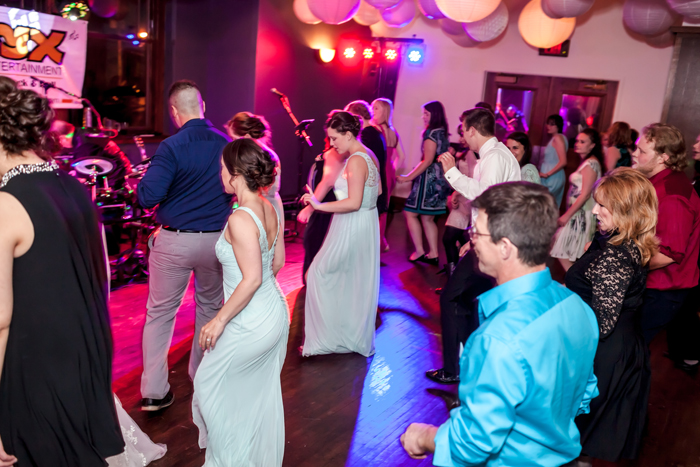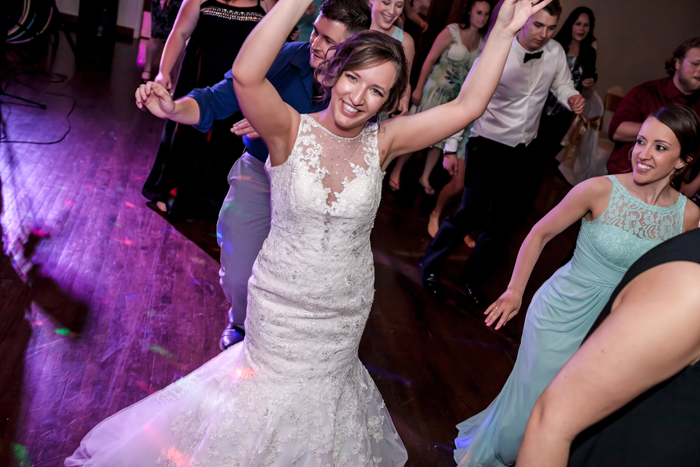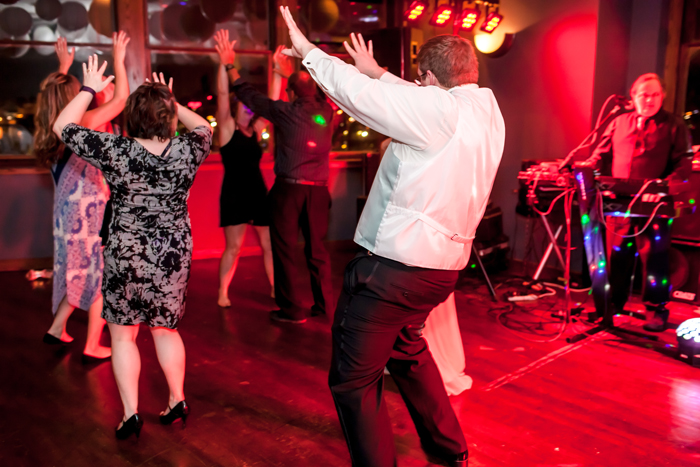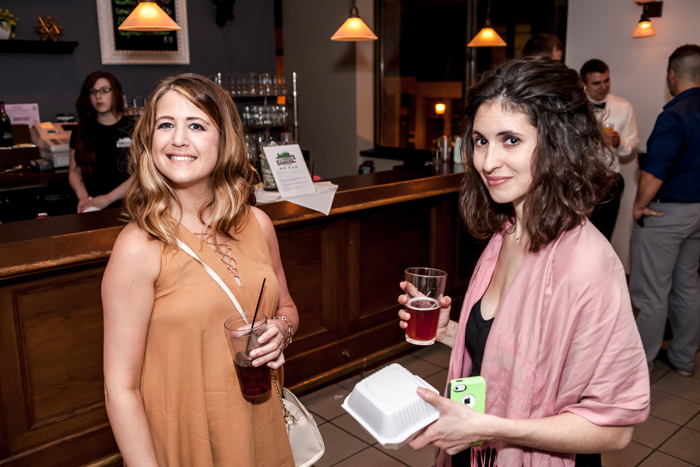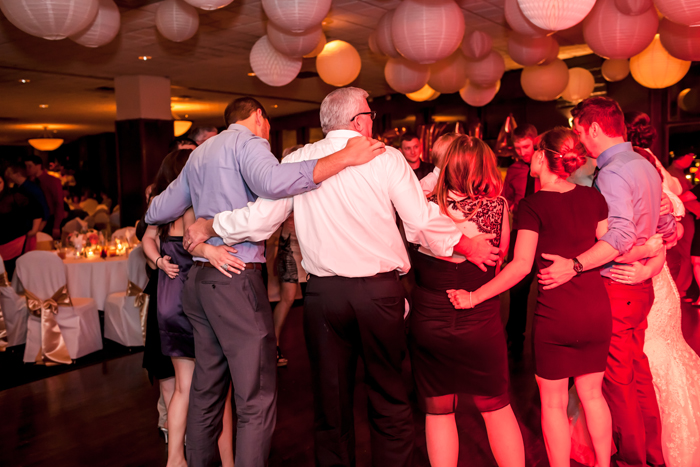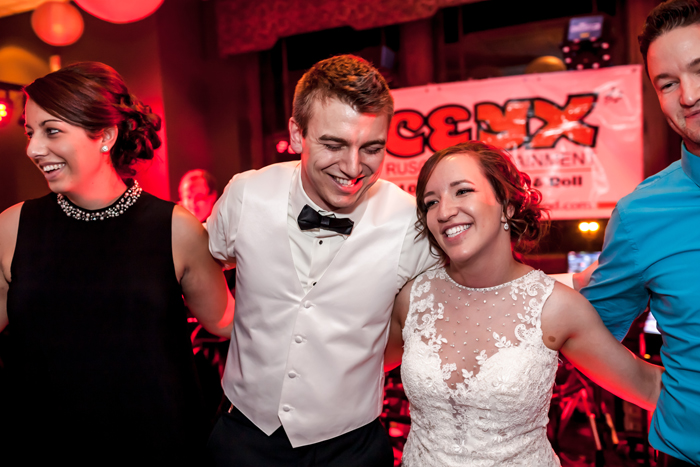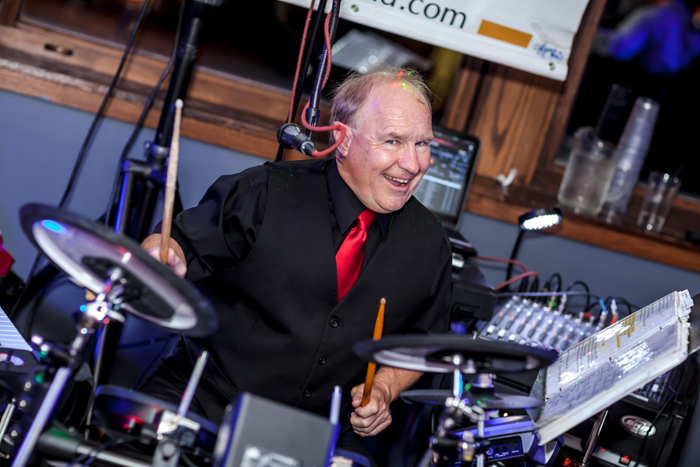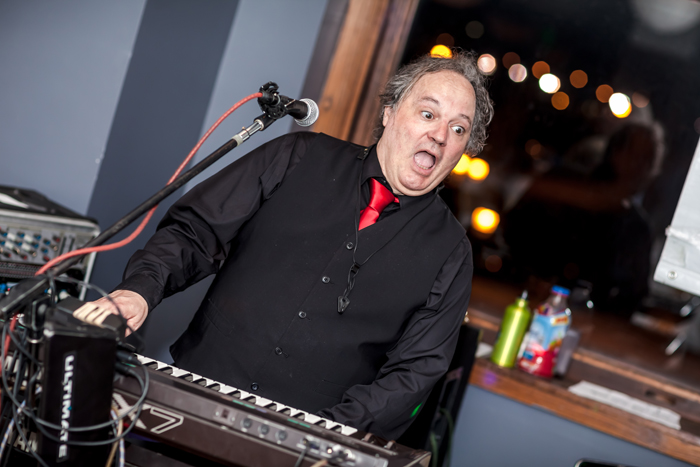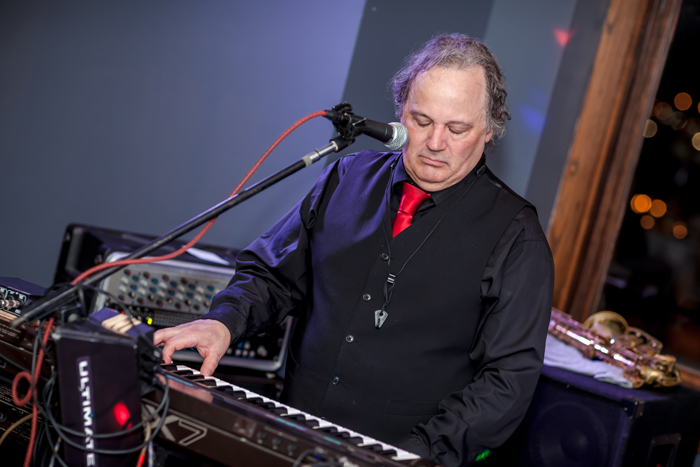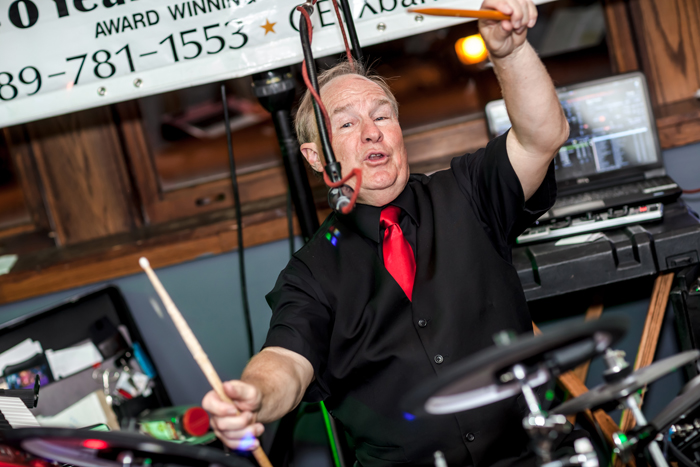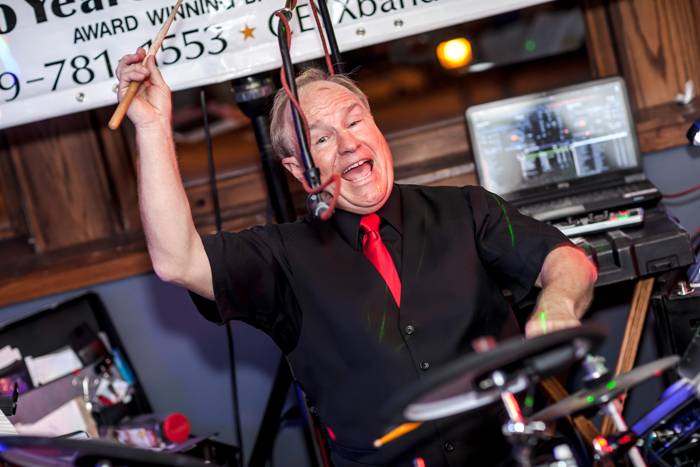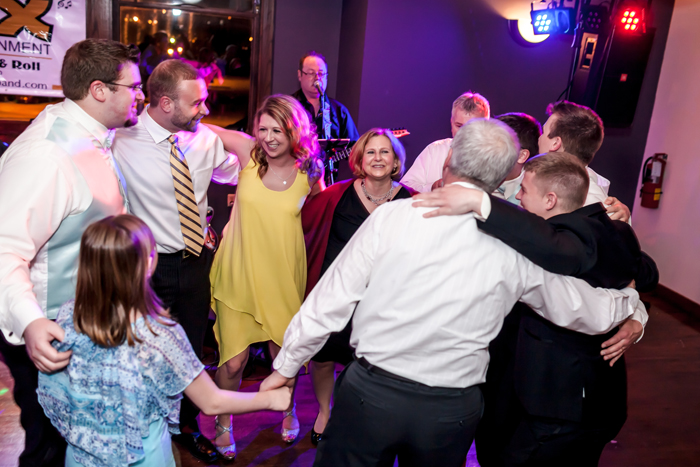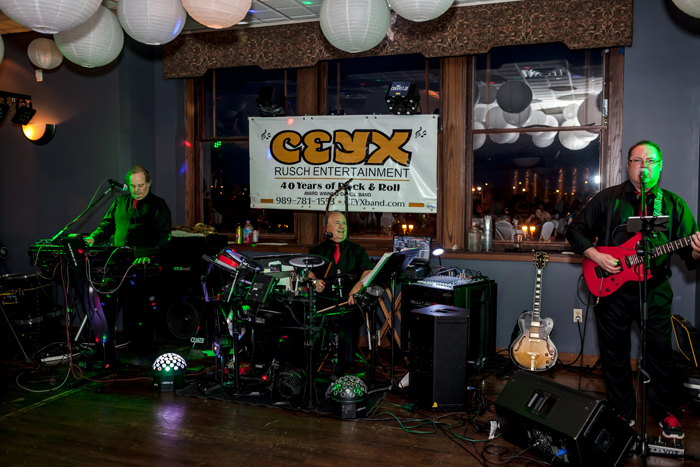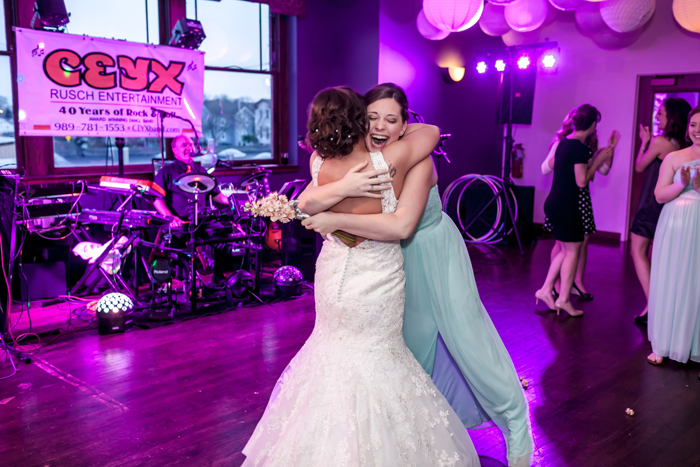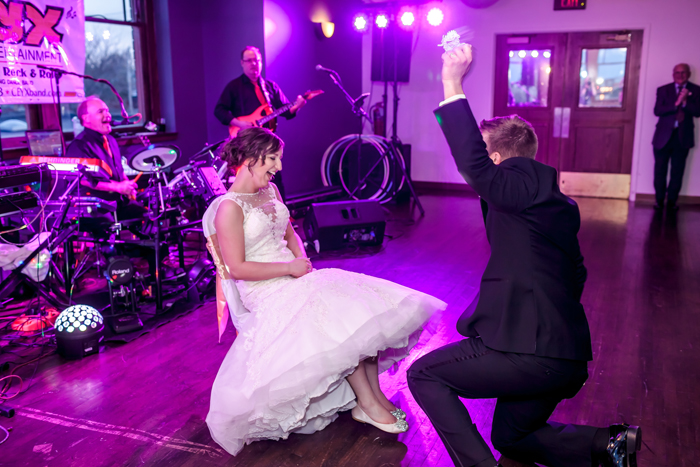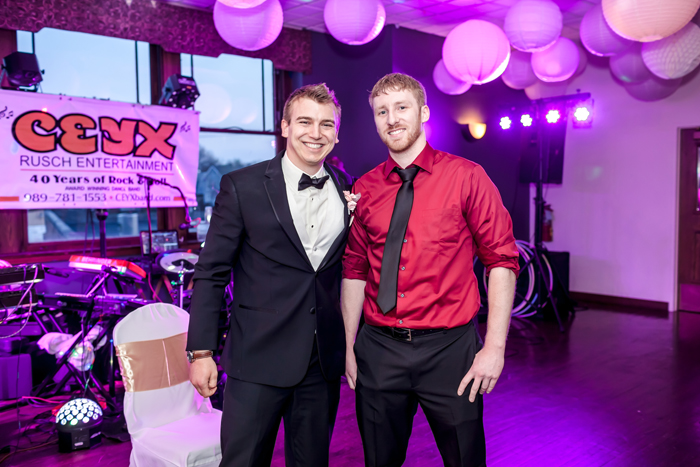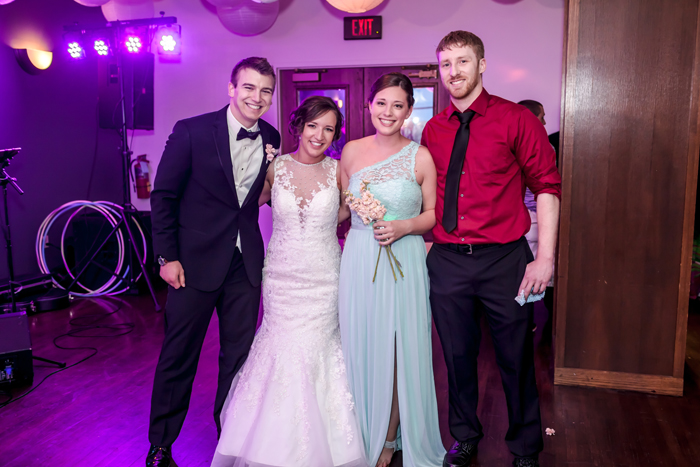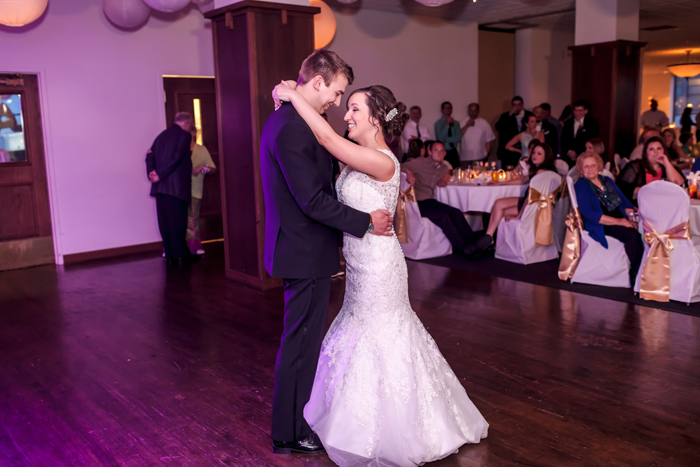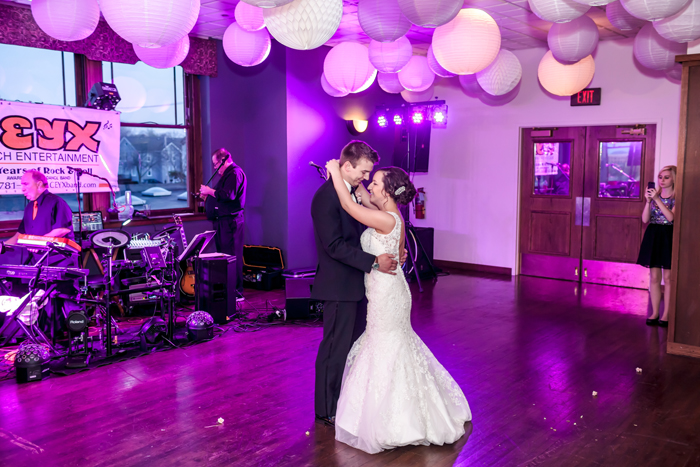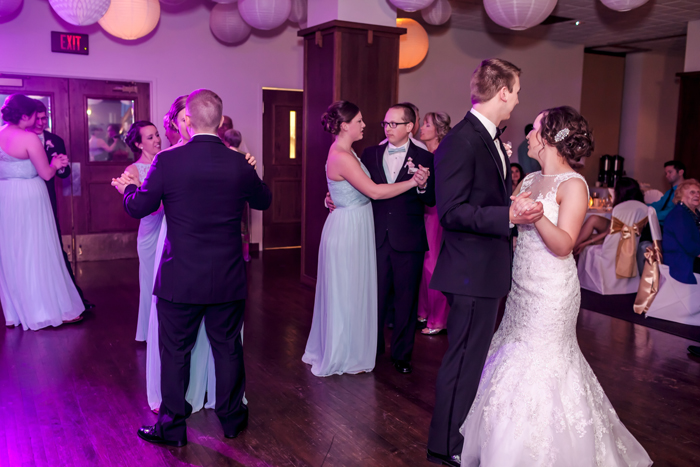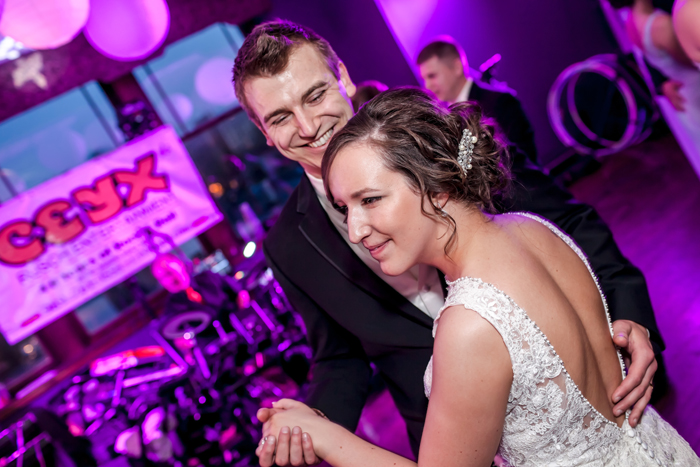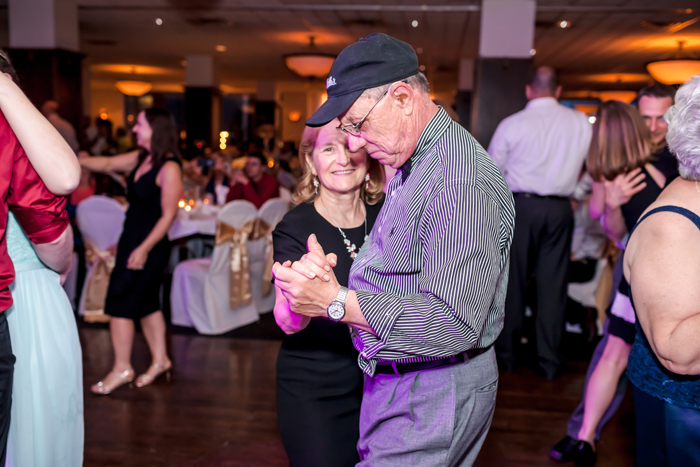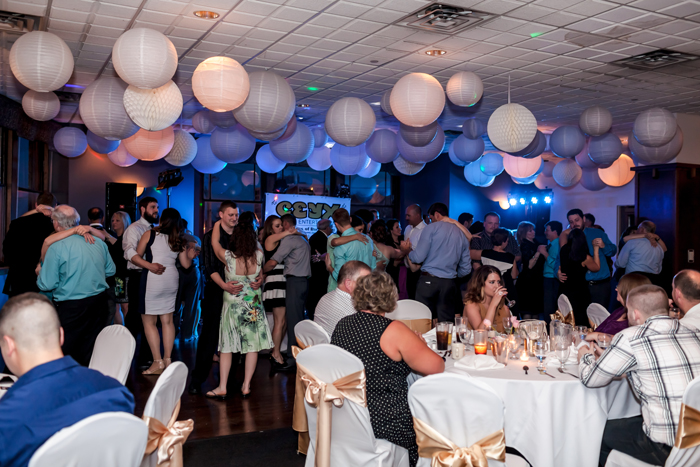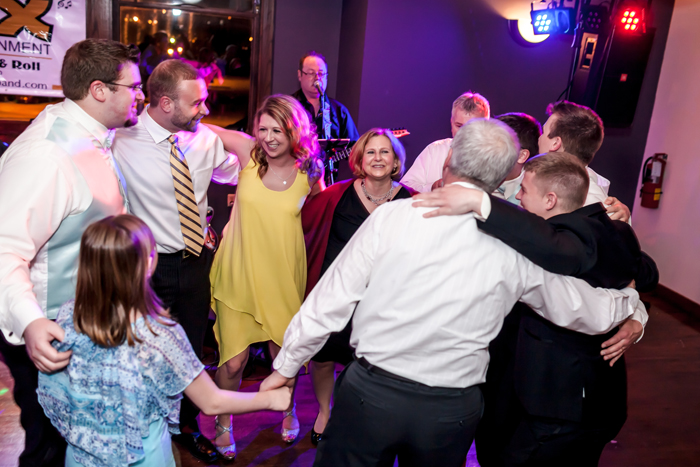 In this past 24 months CEYX has entertained at the following:
Soaring Eagle Casino & Resort  – 2016 Mapers Spring Conference
Holiday Inn of Midland  – The Dow Chemical Company
Kellogg Hotel & Conference Center – MSU Horticulture Gardens
Ann Arbor Marriott – Ypsilanti at Eagle Crest Association of Student Financial Services Administrators
Warwick Hills Country Club – CPA Firm's Annual End of Tax Season Party
Shanty Creek Resorts – Lions of Michigan Annual Convention
Four Occasions Banquet Hall – Chamber of  Commerce Annual Party
Holiday Inn of Midland  – Annual Electric Company's post Christmas Party
Knights of Columbus – 32th Annual Community Hospital Charity Ball
Saginaw Country Club – The Annual Nexteer New Year Party
Golden Hawk Golf Club – Annual Post Holiday Party
St. Demetrios Greek Orthodox – Hellenic Ct. Township Fire Firefighters Association  Christmas party
The H Hotel – Annual Homecare holiday party for our staff appreciation
Shanty Creek Resort – Annual Convention for Michigan Association for Educational D S
Bucks Run Golf Club –  Home Builders Association Annual holiday party and awards
Bavarian Inn Restaurant – Plumbing and Heating company Staff Christmas Party.
Creative 360 Stage, Studios & Gallery – Daily News  employee Christmas Party
Soaring Eagle Casino & Resort  – U. S. M. Christmas Party for About 200
Springbrook Inn – Rotary Club  Spouse Appreciation Night
Midland Downtown Partners – Tenant Appreciation Luncheon
Swanhaven – Residents Annual Picnic
Alanson Riverfest – concert in the park!
Knights of Columbus – Behavioral Health Systems  Company Party!
Comfort Inn Conference Center – Company National Vendor Party
Horizons Conference Center  – American Heart Association Annual Fund Raiser
Woodland Hills Golf Course – Corporate Annual workers party
Chippewassee Park Concert
Band Shell Wenonah Park – 25th Anniversary of Americans with Disabilities Act Celebration
Horizons Conference Center – Saginaw Medical Federal Annual Meeting Dinner Party
Apple Mountain Resort – 38th Consecutive Summer Dance Series!
Saginaw Township Soccer Fields – Party On McCarty! Concert
Elks Club Lodge – 50s/60s Party
Frankenmuth Brewery – C. Productions Services  Employees party
Horizons Conference Center- Ultimate Small Business Holiday Party
The H Hotel  – Intermediate School District Yearly Educational Conference
Bavarian Inn Lodge – Fire Department Christmas Party
The H Hotel – Michigan Hospital G S Managers Association meeting
Saginaw County Fair – Client Appreciation Picnic
Auburn Bean and Grain Warehouse  – Client Appreciation Picnic
Bridge Fest Beer Tent
Horizons Conference Center – Elf Khurafeh Shriners Ladies Night Christmas Party
Horizons Conference Center – Delta College Chocolate Affair
Port Huron Golf Club – Dinner Dance Club
Black Forest Brew Haus – Michigan Licensed Beverage 75th Ann Fall Conference
Grand Traverse Resort & Spa – Statewide Trade show
Birch Run Premium Outlets® – Deer Hunters Widows Weekend Christmas Shopping Kick OFF
Rose Street Market Banquet Center, Kalamazoo – Medical Firm Company Christmas Party
OHM corporate party/Open House Party.
Bavarian Inn Lodge – Fraza Forklifts Company Post Christmas Party
Circus Park Elf Khurafeh Temple – Formal Potentate Ball
Comfort Inn Conference Center – ML  Customer Appreciation Party
Chesaning  Showboat Park – Chesaning River Days Festival  Beer Tent
Richland Township Park – BAND for Concert In the Park
Sanilac Medical Care Facility – Celebration
The NEW Hottest Request for CEYX includes our live cocktail hour music with Jazzy Instrumentals or Singing Easy Listening songs!
CEYX has also performed at over 1,500 successful wedding receptions! Live music is a very big part of creating the perfect atmosphere on a Wedding Day, that's why we work with your event to make it a truly special experience. We offer fully customizable wedding packages that range from beautiful ceremony music, classy cocktail jazz to our signature dance/party show. We provide a professional sound system, stage/dance floor Lighting and as an added BONUS when you book CEYX you get DJ Dean to MC your event to engage and energize your guests!
CEYX had Miss Bay County 2016 on stage Monday July 27, 2015 at the Band Shell! "Thank you to everyone who braved the heat (it was a scorcher!) and joined us at Wenonah Park in Bay City for the 25th Anniversary of the ADA celebration. Thank you to CEYX for the wonderful music!"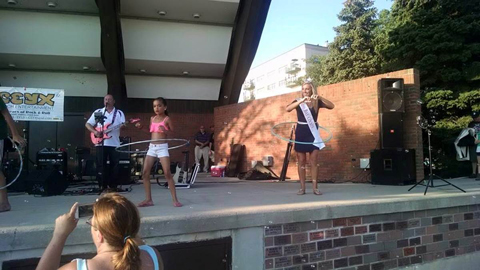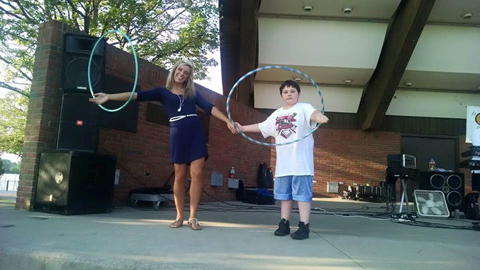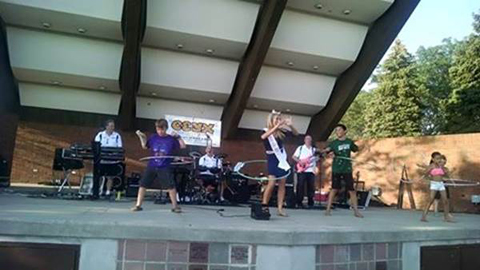 July, 4th, 2015, The CEYX Band rocked the Pre Firework Show at Chippewassee Park with 2 hours of Made in America Songs ending with "Proud To Be An American as the fireworks began!  Over 6000 people were enjoying the show with many dancing & singing along!  The Next Public Show for CEYX will be July 17, 2015 at Apple Mt, Freeland.  The Party is FREE!  Dean Starts DJing at 6 pm for the car show and the Band plays from 8-11 pm with the BEST oldies and FUN songs!!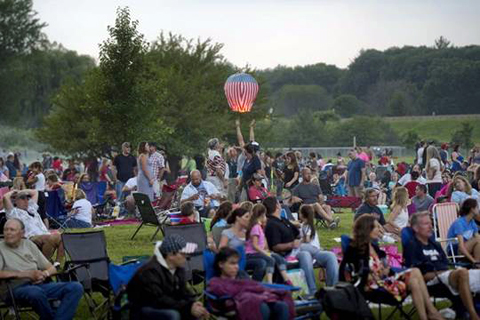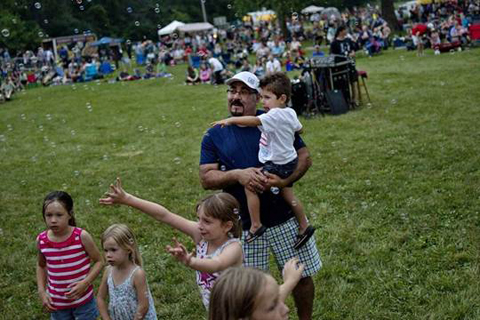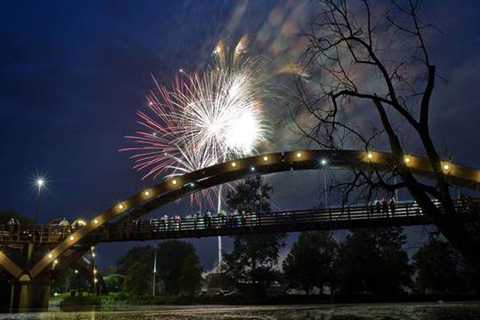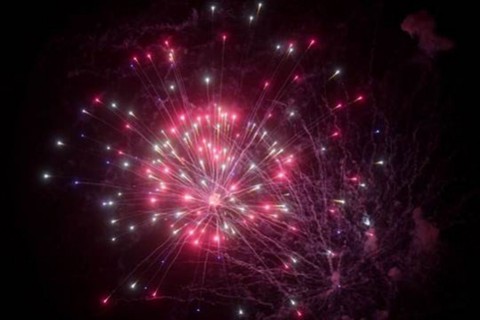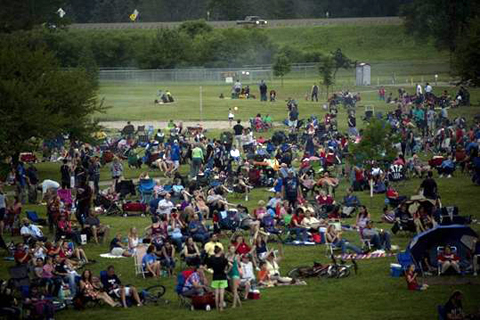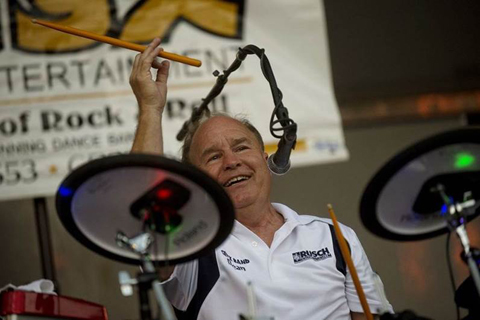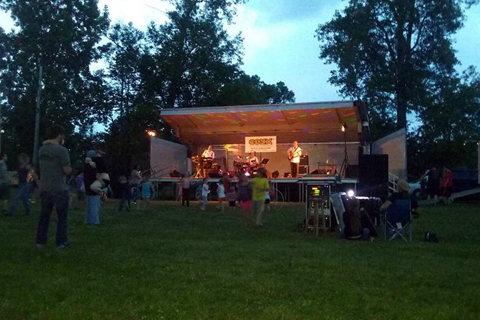 CEYX at the Cottonwood Barn in Dexter - Photos Courtesy of Emily Jane Photography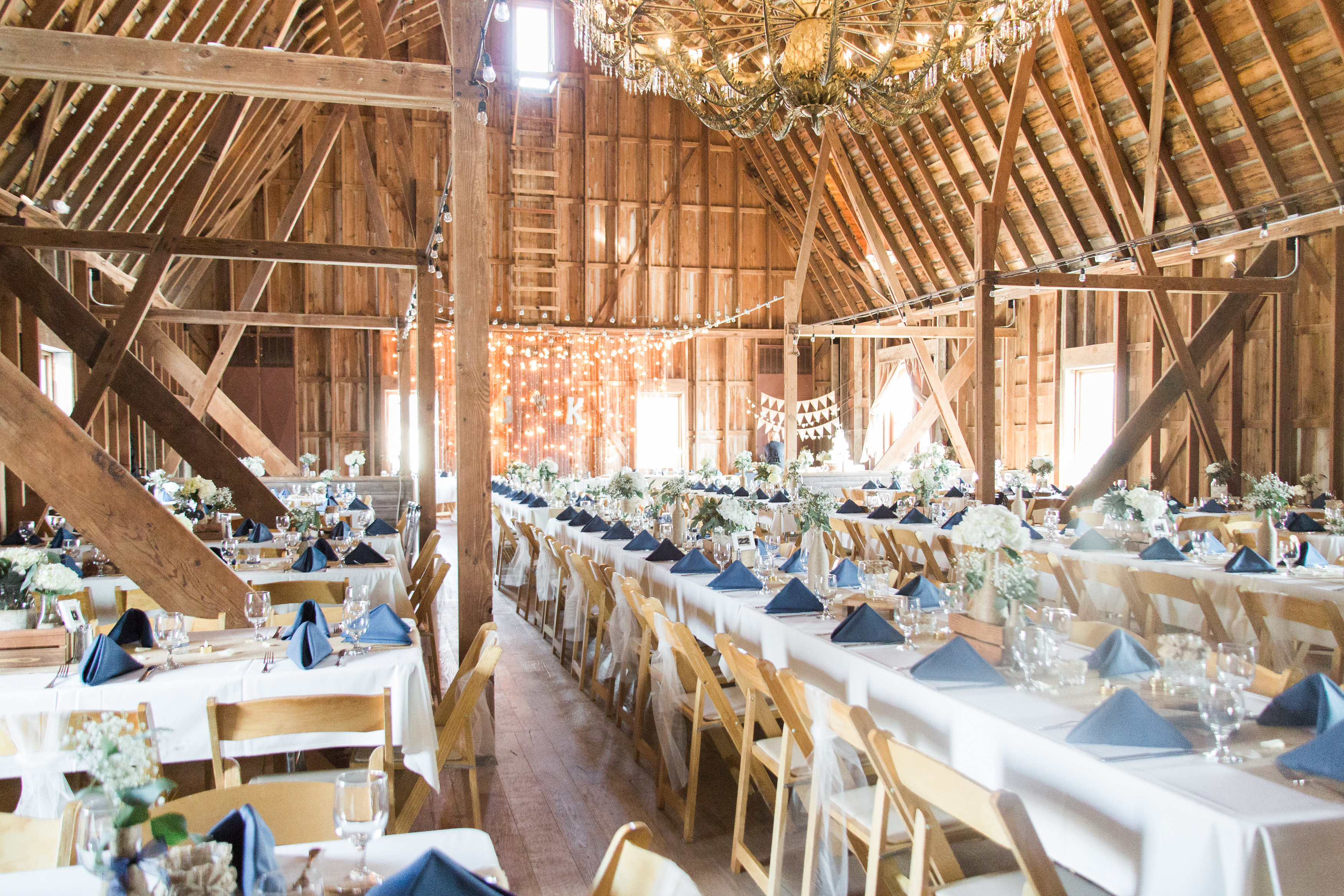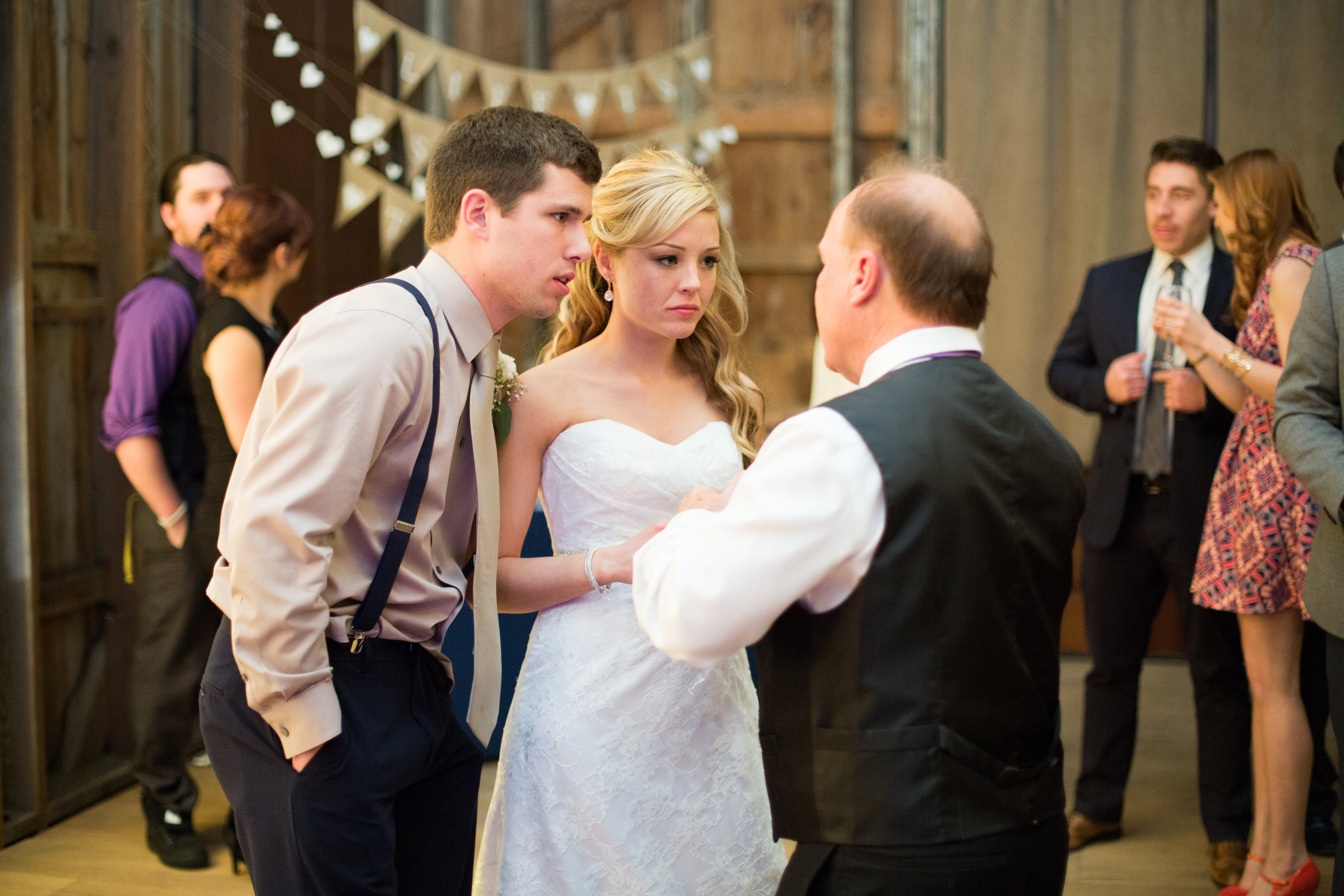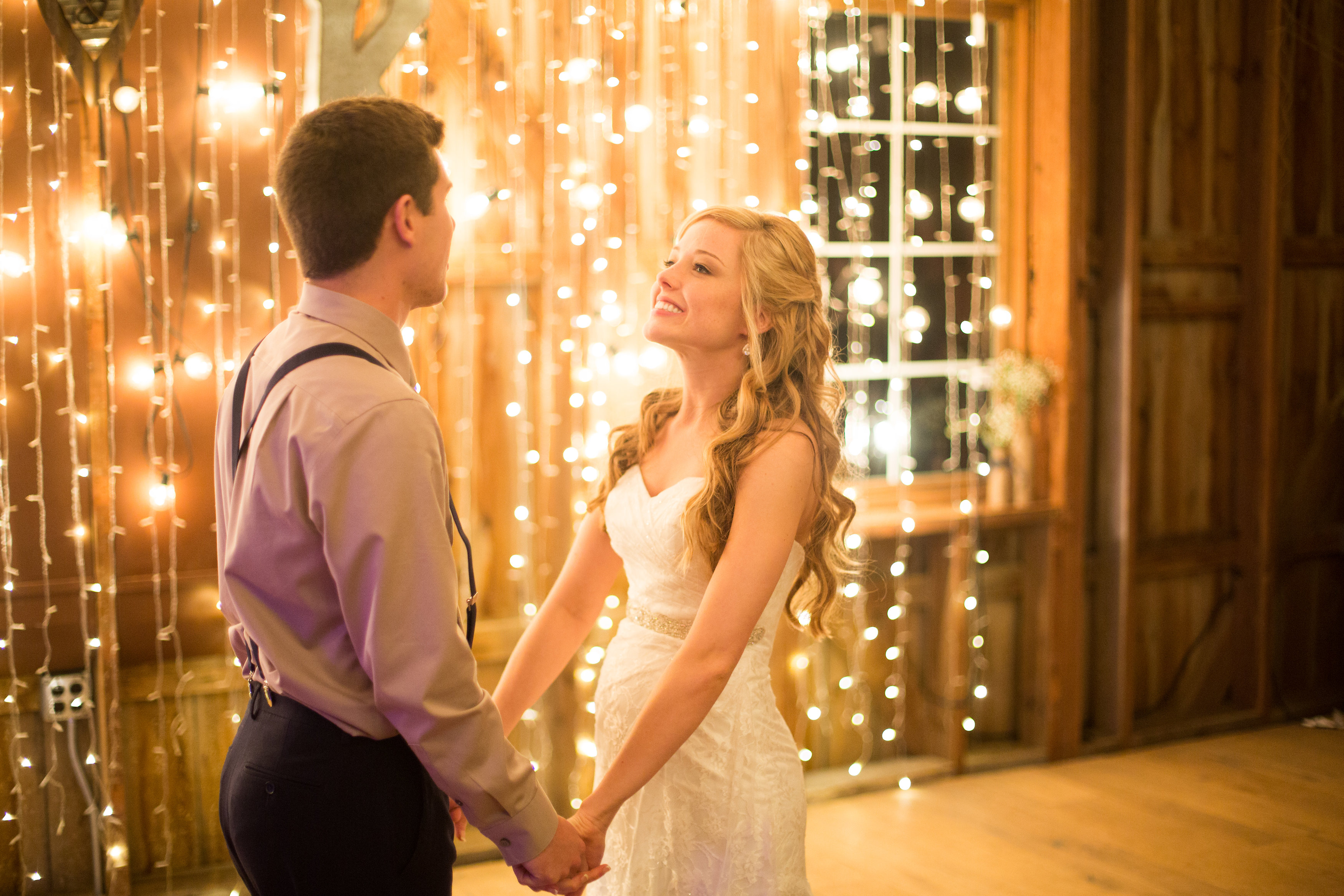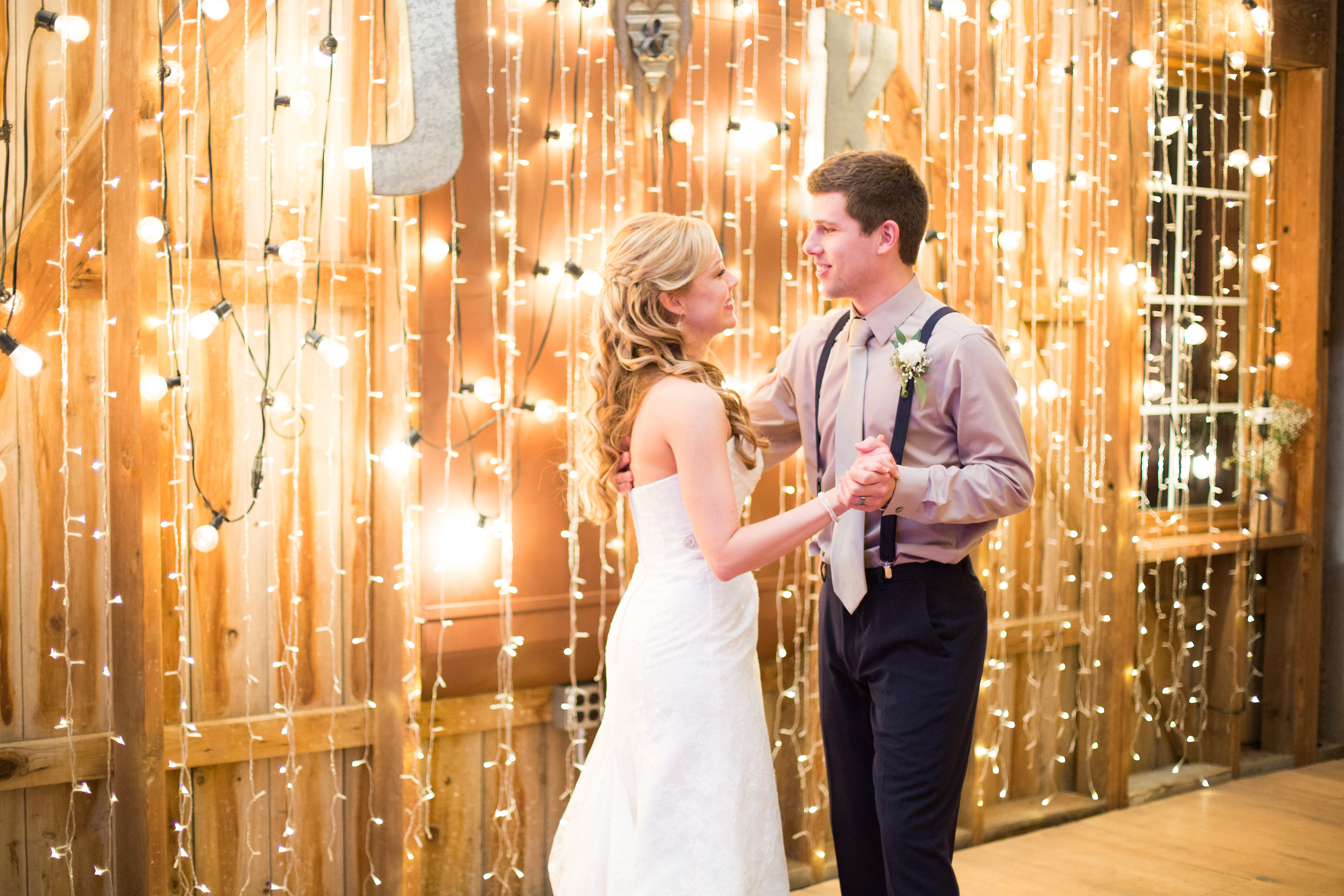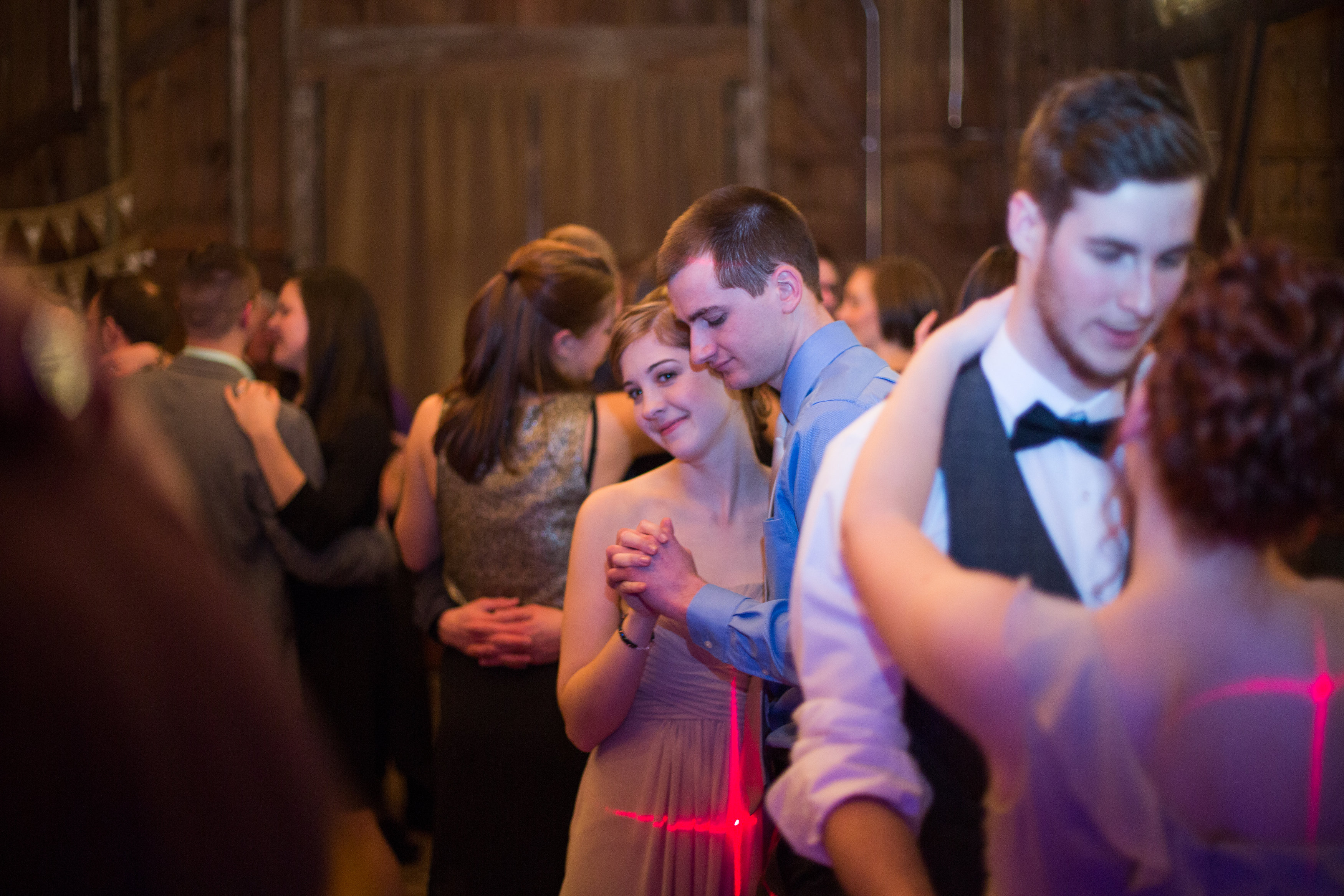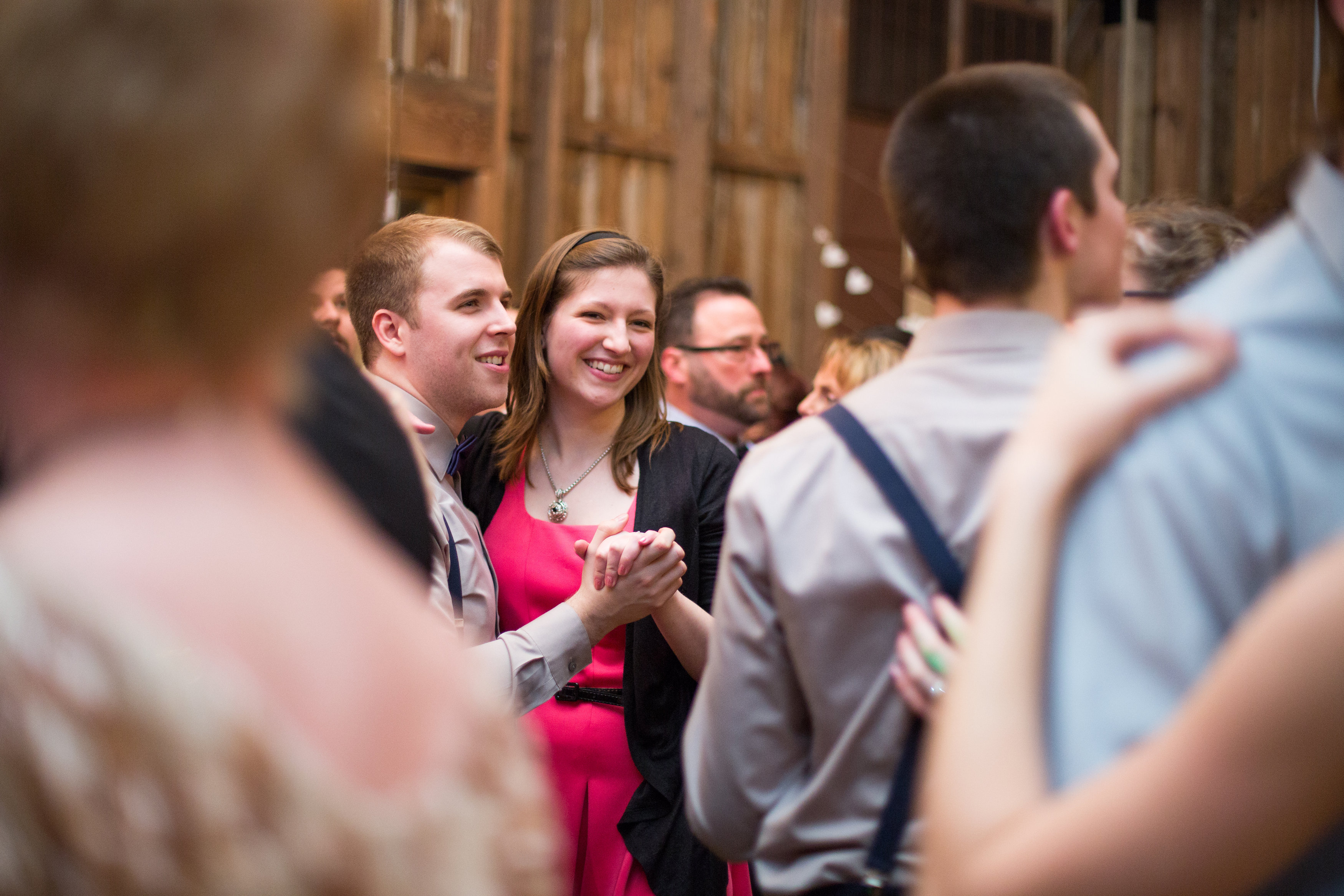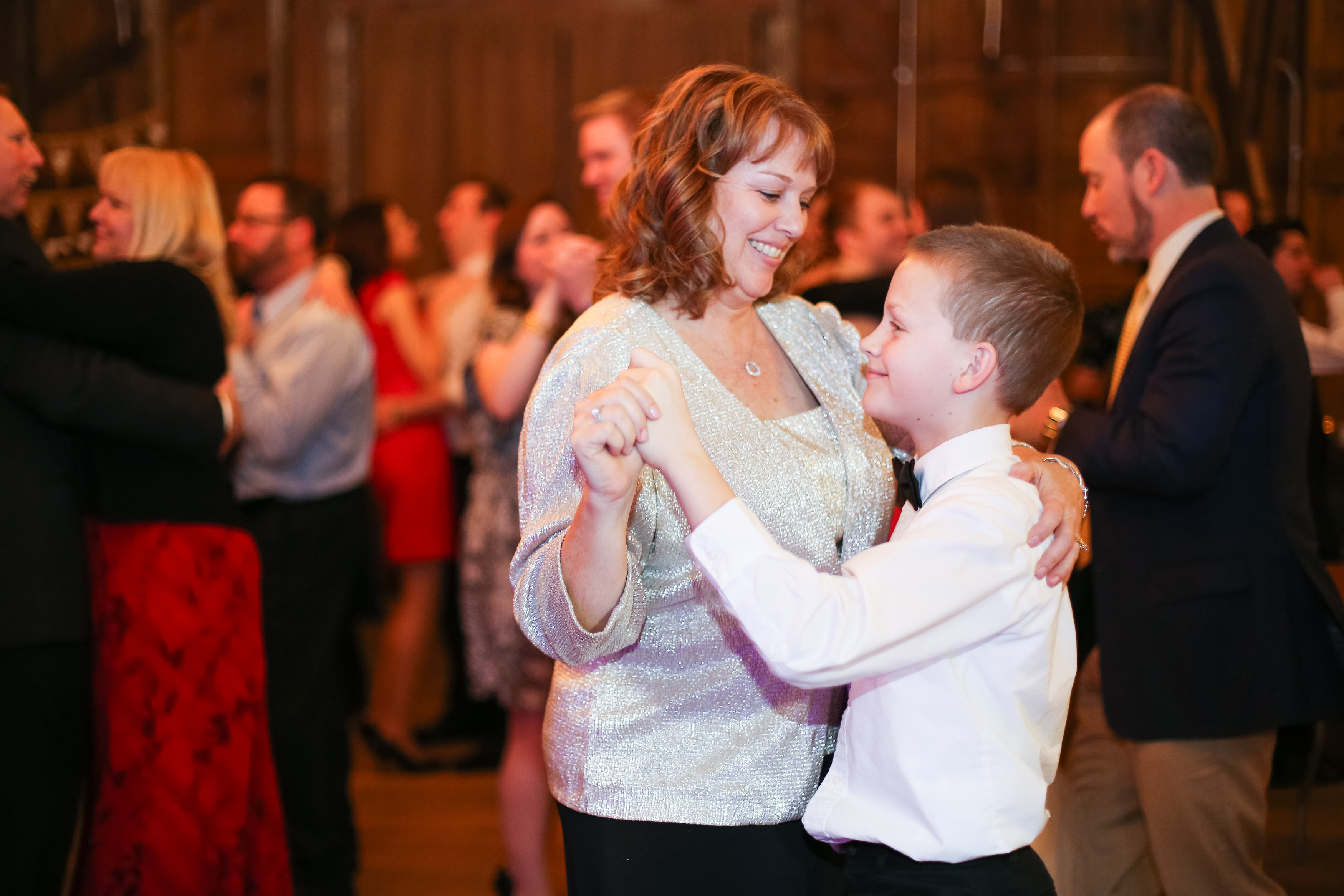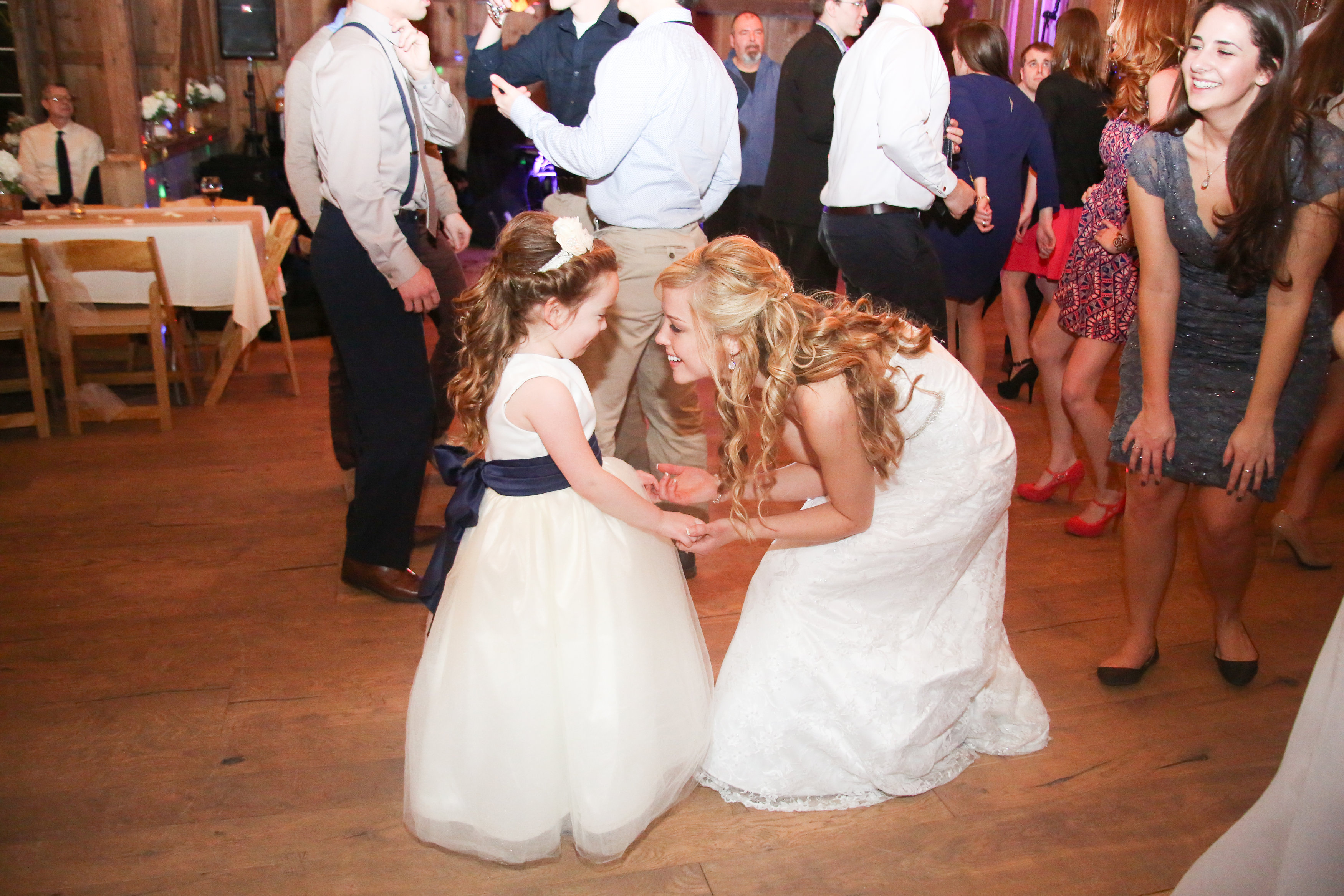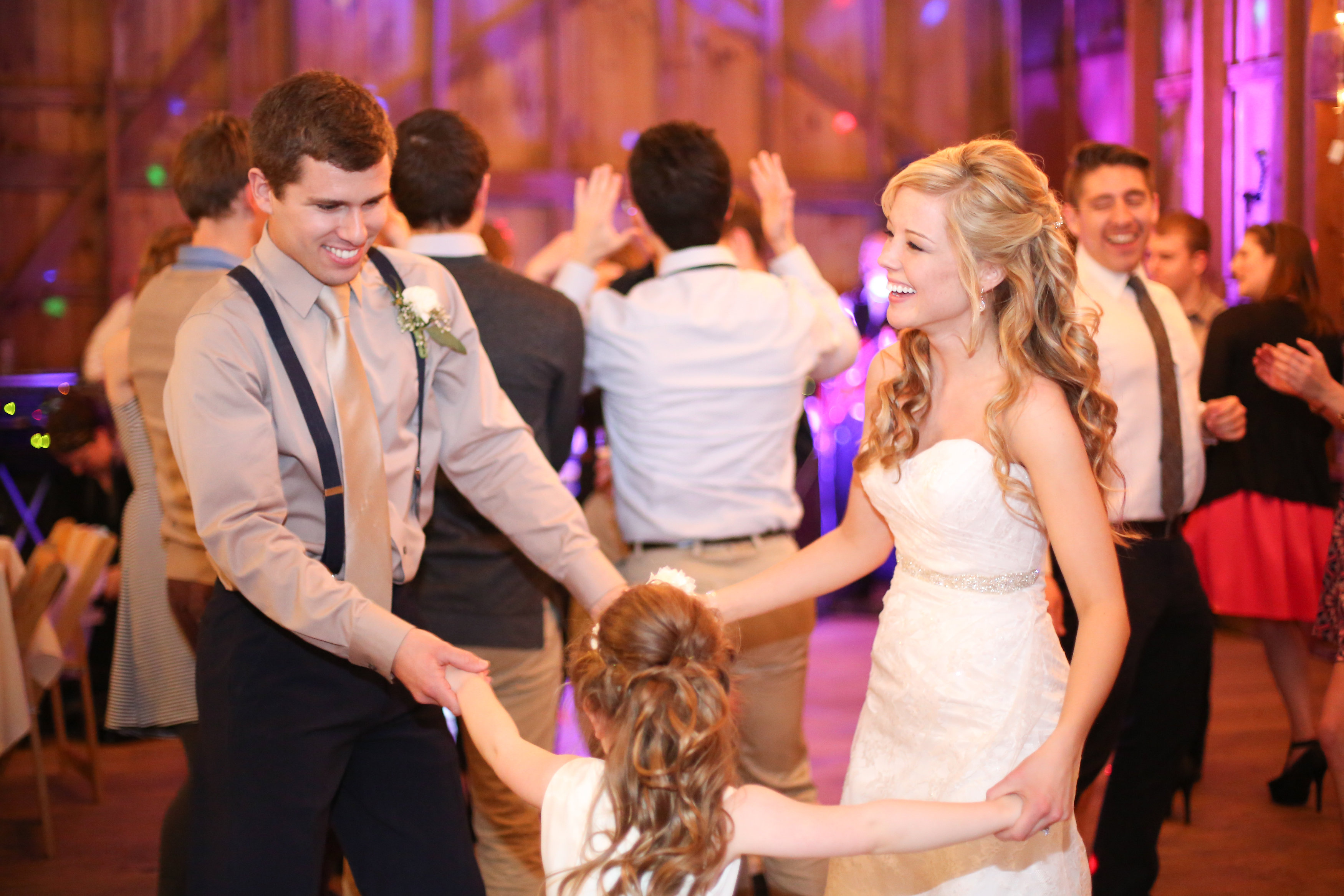 CEYX Band Performs Dozens of Weddings at Horizons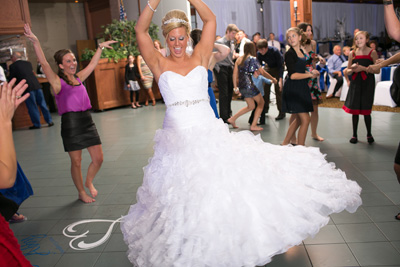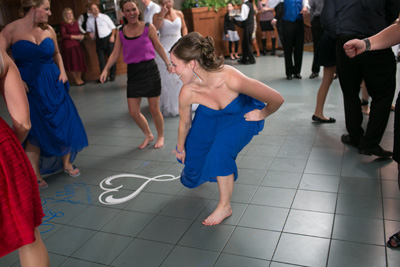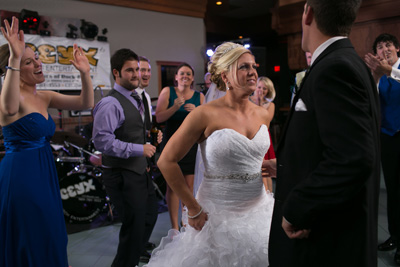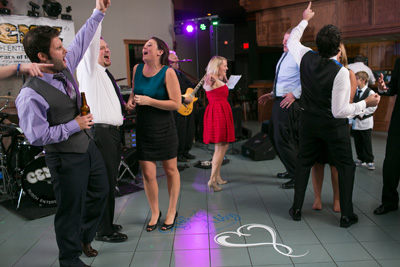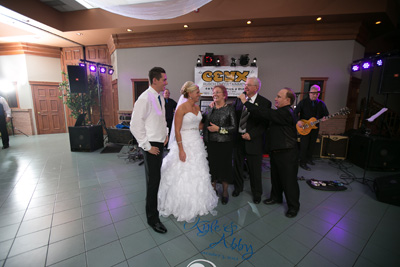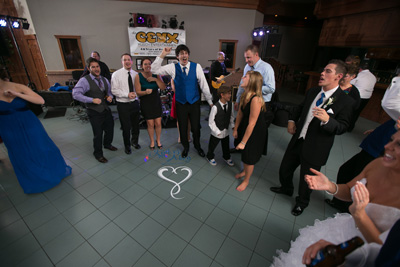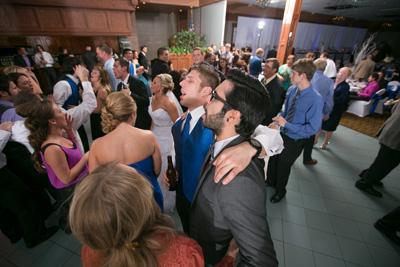 CEYX has drawn quite a bit of recognition over the years opening for many National recording artists including:
Paul Revere & the Raiders
Bob Seger
Ted Nudgent
Blue Oyster Cult
R.E.O. Sammy Hagar
Gary Puckett & the Union Gap
Tommy James & the Shondells
Pat Boone
The Contours
Herman's Hermits
The Grass Roots
Mitch Ryder & the Detroit Wheels
The Reflections
Ronnie Montrose
? and the Mysterians
Chubby Checkers
The MC5
The Woolies
The Rationals
The Young Rascals
From the moment I contacted Dean at Rusch about providing music (band and DJ) at our reception, I knew I was in good hands. Great communication and customer service.
I've been a venue owner for 5 years and have never heard so many positive comments about the music. They were amazing. Highly recommend them!!
(24 hours after the party!) Thanks, Dean!  It was a great event…I'm finally starting to feel recovered.  I didn't realize how much work I put into getting ready. The band got lots and lots of compliments.  My grandkids certainly had an amazing time!  I think my 4 year old (in the pink dress) could be your backup dancer.  She sure had the moves down. Please express my gratitude to the others.
Prudy – CEYX Band Near Chicago July 21 2023
Dean You DJing for my daughter's wedding was a Dream Come True!! Then we added the CEYX Band to perform and it was a Blessing in Disguise.
It was Fabulous
We were so happy
You were Amazing
Everyone had a Wonderful time
Wouldn't change a thing
Loved the way the band went song to song, with no pause
It was Superior & so much fun.
Tell folks they've got to have the CEYX band, you are phenomenal!
THANKS
Bonnie Awad, Mother of the Bride and Wife of Former Wedding DJ Greg
Dean and the CEYX band played at our Sunday wedding at The Inn at St. John. They did an amazing job and exceeded our expectation. They kept the dance floor full the entire evening. Dean is both very professional and funny. Our guests commented how much fun the evening was. They truly made our wedding special and we definitely would recommend them. Here are few pictures of your band at the venue. Thanks again and I wish you the best.
Jon & Ashley Cheung
We will never forget the FUN and the way you kept the dance floor jam packed the entire time on a Sunday!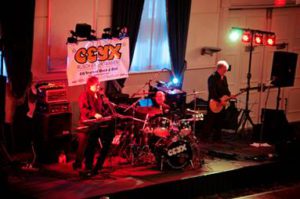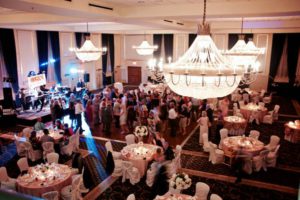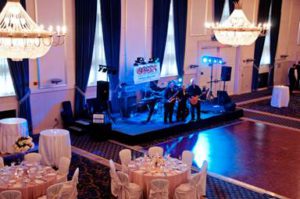 Hey Dean,
Here are some pictures from the party.  Everyone had a great time with a lot of laughs, which is always my goal.  You guys were awesome and very entertaining!  Yes, we'll plan earlier for sure next year. Hopefully, we'll have another good year (based on weather) and we can do something fun again next year, with your band.
Thanks!  Juli – HR – CEYX Music Entertainers – Company Party – DTE One Energy Plaza,  Lenawee Country Club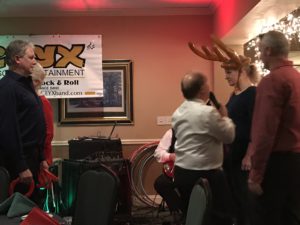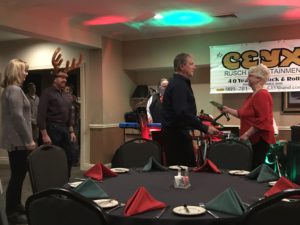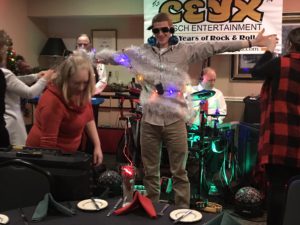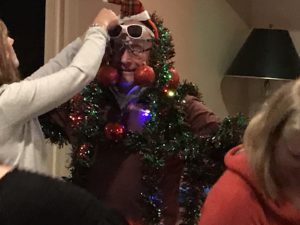 Dean, Everyone LOVED the CEYX show!! I'm still receiving positive feedback from this year's event. What matters most to me about these type of events is that everyone has FUN and that is exactly what was had last week.
J
Thank you so much for the great performance! Have a great weekend!
DuPont Pioneer at the Soaring Eagle Casino & Resort – National Association Party
Good morning Dean,
Teresa and I had a blast at the Winter Club Dinner/Dance this past Saturday night.  The weather was perfect, the food was great, and the music was fantastic.  While the crowd was smaller than usual, the folks in attendance were enjoying the evening to the fullest.  The dance floor was full much of the time and your talented group was able to play musical selections that appealed to everyone from young to old.  I took a little video of the evening with the dance floor packed and sent it on to Dianne.  I let her know we missed her and Del but the crowd was enjoying a great evening of food and entertainment.
I look forward to the next opportunity I to see you guys play.  You are terrific entertainers.
Dwight Gascho  (The Farm, Port Austin)
Ceyx is an exceptional addition to any event, but especially a wedding. Dean is incredible to work with and takes any stress that would come with organizing music, entrances, MC away. My husband and I have been to close to 10 weddings in the last 2 years and have not seen as many people dancing and having a good time as we did at our wedding. The band plays something for everyone and ensures that guests are dancing and enjoying themselves. The DJ combo then adds the songs that allow for group dances and requests. CEYX truly made it feel like we were giving our guests a night to remember even though it was our wedding. The band made our day so memorable and impressed not only our guests, but the managers of our venue as well. CEYX is dynamic, fun, and a pleasure to work with. We can't thank them enough for the experience we got! We would book them again and would recommend them to anyone!
Mackenzie  Kroll  (About 200 Guests)
Hi Dean:
Thanks again for being a part of our 2017 Holiday Event at the Reserve!  CEYX was a Big hit, again, this year!  Thank you.
After having orchestrated this event for the past 10 years, last year was the first time we had any kind of entertainment.  I was very apprehensive, not knowing how it would go over with our employees.  I must say I was pleasantly surprised, Rusch Entertainment was a HUGE hit!  Everyone loved it and talked about it for days!  Rusch Entertainment was able to get many of our folks totally engaged in singing and dancing.  This was such a hit that we asked you to come back in 2017.
I would strongly recommend Rusch Entertainment for any events, especially multi-cultural companies such as ours.
I wish you and your family a very Merry Christmas and a Happy New Year!
Mary C. –  Executive Assistant, Human Resources – M.P. of America, Inc. – Troy, MI
Hi Dean!    The comments were very positive. Everyone had a great time and loved the crown interaction!   I enjoyed the interaction with the crowd once they were on the floor they stayed there for several songs!  I liked how you all ended the night with the DJ too, fun times!  Thank you!
Tracy   (Gemini) – About 200 Guests for Christmas Party at the Knights of Columbus – Bad Axe
Dean & CEYX Band
We had the best time! Your group made our night! We have heard nothing but how wonderful you all were and how fun it was to hear the live music. Everyone heard something they enjoyed! Thank you again for being a part of our celebration!  We had about 200 Guests attending the wedding at Baker Lofts, Holland, MI
Mackenzie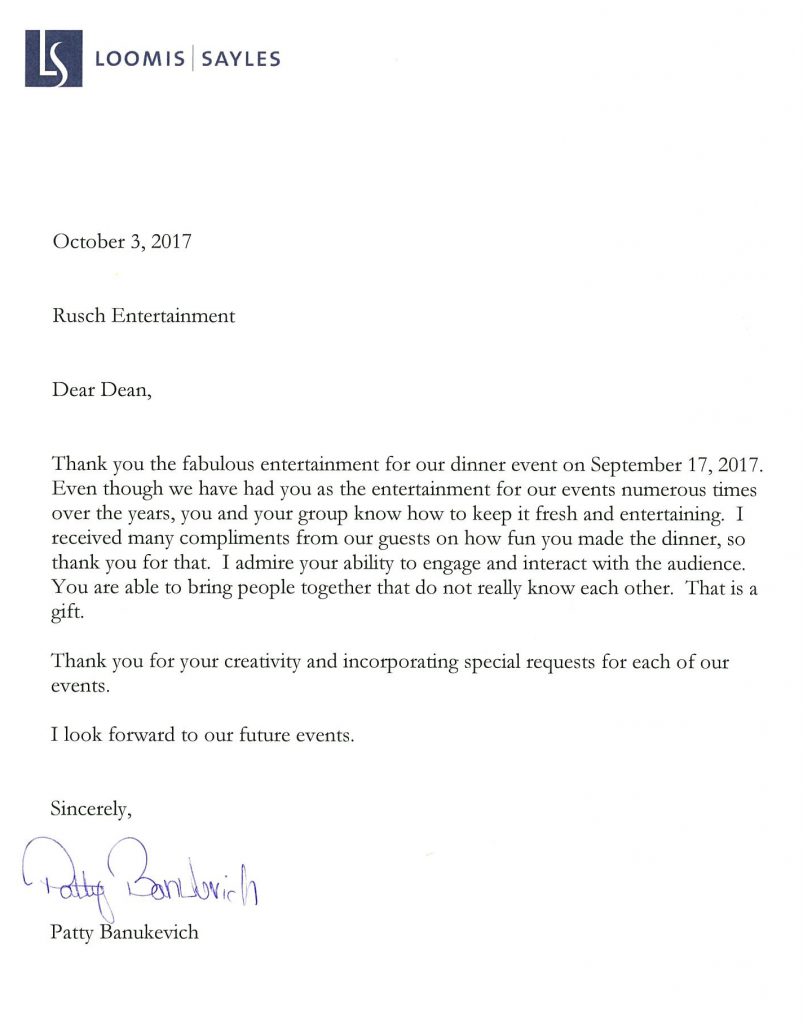 Hi Dean.
"I thought the second floor was a great touch. We had singing in the room we were in as a result of the Karaoke twins: Hayes & Brayley"  (During Dinner Tom & Dean entertained with Christmas songs and oldies on the 2nd Floor using the Grand Piano and saxophone.  The spontaneous Sing-a-long with White Christmas and Winter Wonderland was amazing!)  "The people I talked to had a great time and loved the music".  After Dinner CEYX played a non Stop set of Dance Music on the 3rd Floor with hits from the 60s thru 2016 for the 2016 Christmas Ball – Dinner Dance –  "Great job, Dean".
Jack P. President –  Saginaw Club
Thank you for playing on the second floor as well!!  Membership Director, Laureen
(Rusch Entertainment has Booked this event  At Least the 27 times since 1988!)

Hi Dean:
CEYX did a fabulous job – absolutely perfect for our event!!!! FUN Instrumental Dinner music for about 300 Guests for Employee Service 5 year Award Banquet at Apple Mountain.
Thank you.
sKrystal K. Hadaway, SHRM-CP
Human Resources Director
HealthSource Saginaw, Inc.


Hi Dean:  Our event last night was FANTASTIC!  Everyone here is still talking about it … CEYX played just the right kinds of songs; got everyone engaged, especially our President as Santa Claus!   I would highly recommend using Rusch Entertainment and we will certainly look to have you perform at next year's Holiday Event!  Thank you again … I wish you and your family a very Happy Holiday!   (Over 250 people at The Reserve Banquet Hall, Birmingham)
Mary C. Executive Assistant, Human Resources, M. P. of America, Inc.
To All Couples and Wedding Planners,
My new wife and I wasted little time in securing the band Ceyx from Rusch Entertainment to play at our wedding reception.  Ceyx has an incredible reputation in our region for being a fun, talented, sharp, party-starting band.  From playing on the same stage as national acts, to playing in various community events, Marybeth and I have always been impressed with Ceyx's fun and versatile style of play.
We were delighted to hear that Ceyx was available for our wedding date and immediately seized the moment to book them for our wedding reception entertainment.  The band leader, Dean, was kind enough to invite us to hash out relevant details a week or so before our event, and even coordinated extra pieces of audio/visual equipment to be used for our reception.  The rest was history!  Dean served as the MC for our reception and really got the party started while introducing the bridal party and announcing any relevant evening details.
When looking for a fun, timeless, classy, and current band/DJ service for a wedding reception, Ceyx continues to uphold its reputation as the best around!  Marybeth and I love looking back at our wedding photos/videos and seeing all the guests entertained, dancing, and enjoying the night.  In conclusion, whenever we recommend a band or DJ, Ceyx from Rusch Entertainment is clearly our suggestion!
Sam Penkala
Dear CEYX,
Thank You so much for performing at our wedding reception. We has numerous positive comments from our guests on your music and song selection. We especially appreciated the pretend instruments you brought for the kids to play with. They loved it and were so fun to watch out on the dance floor. Also, thank you for taking charge of the reception and helping it flow smoothly. I was able to relax and not worry about the details because you took care of everything!
Lauren and Mark
Dean and CEYX,
You were amazing! Compliments everywhere! You really made our Carrie's wedding a fantastic party. News is traveling and you should be booked solid for years!!
Mom of Bride
I have honesty heard nothing but the best of reviews for your show, you were electrifying, such high energy, seriously lit up the room!!!  Having the audience participation was over the top, working with our peers 50 + hours a week for years and then participating in an event such as yours, many of the attendees loved to see there  boss's, singing and the   hula hooping on stage…PRICELESS…..  You have a way of engaging the audience, so keep doing what you do, because you are AWSOME!!!!!!!
Patty D. – Executive Sales Director
Michigan Association of Finance S. Administrators 2016 Conference at the Ann Arbor Marriott Ypsilanti at Eagle Crest. The CEYX Band performed a two hour show: Dueling Piano style Band Show with FUN Engaging music.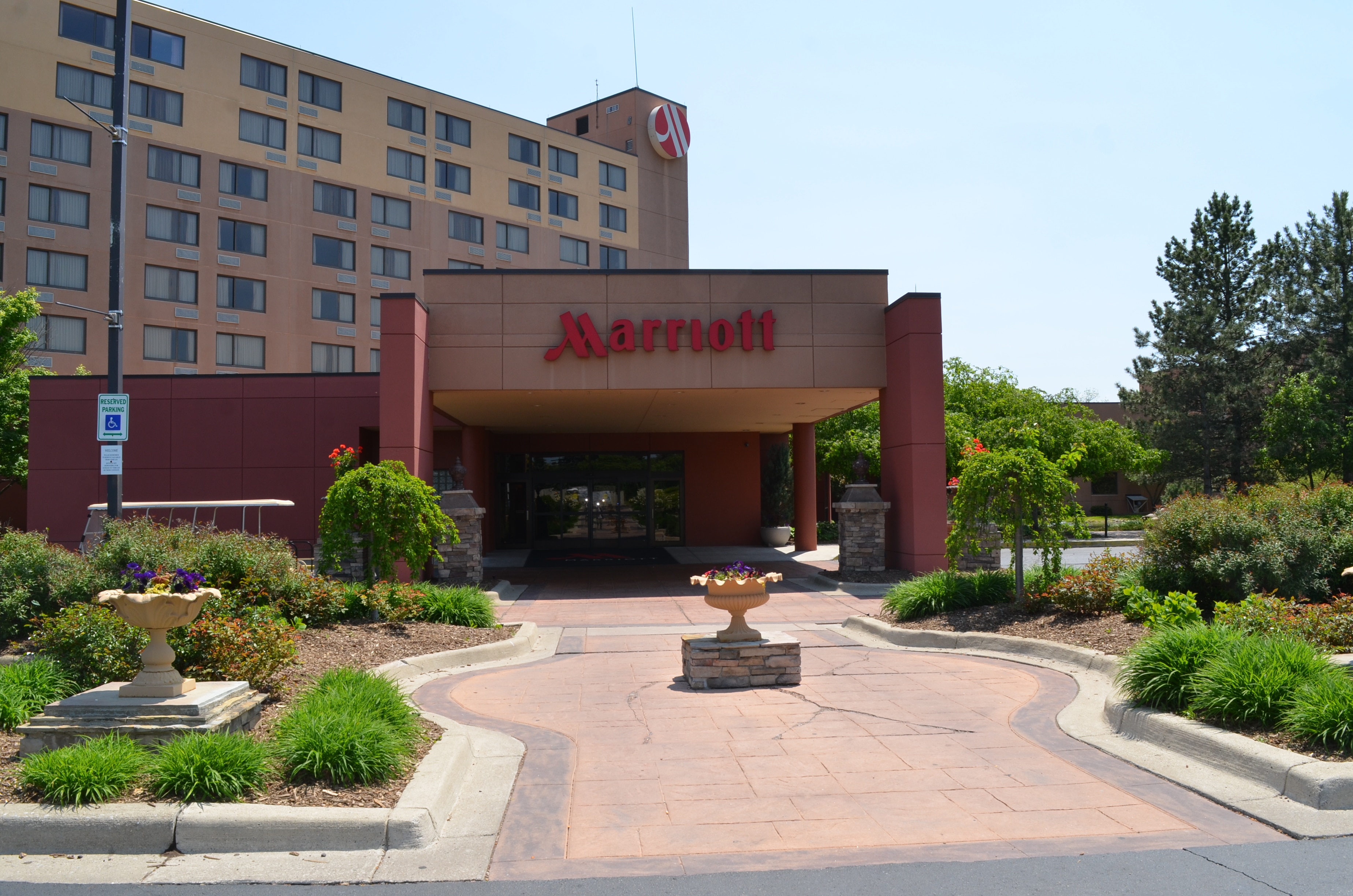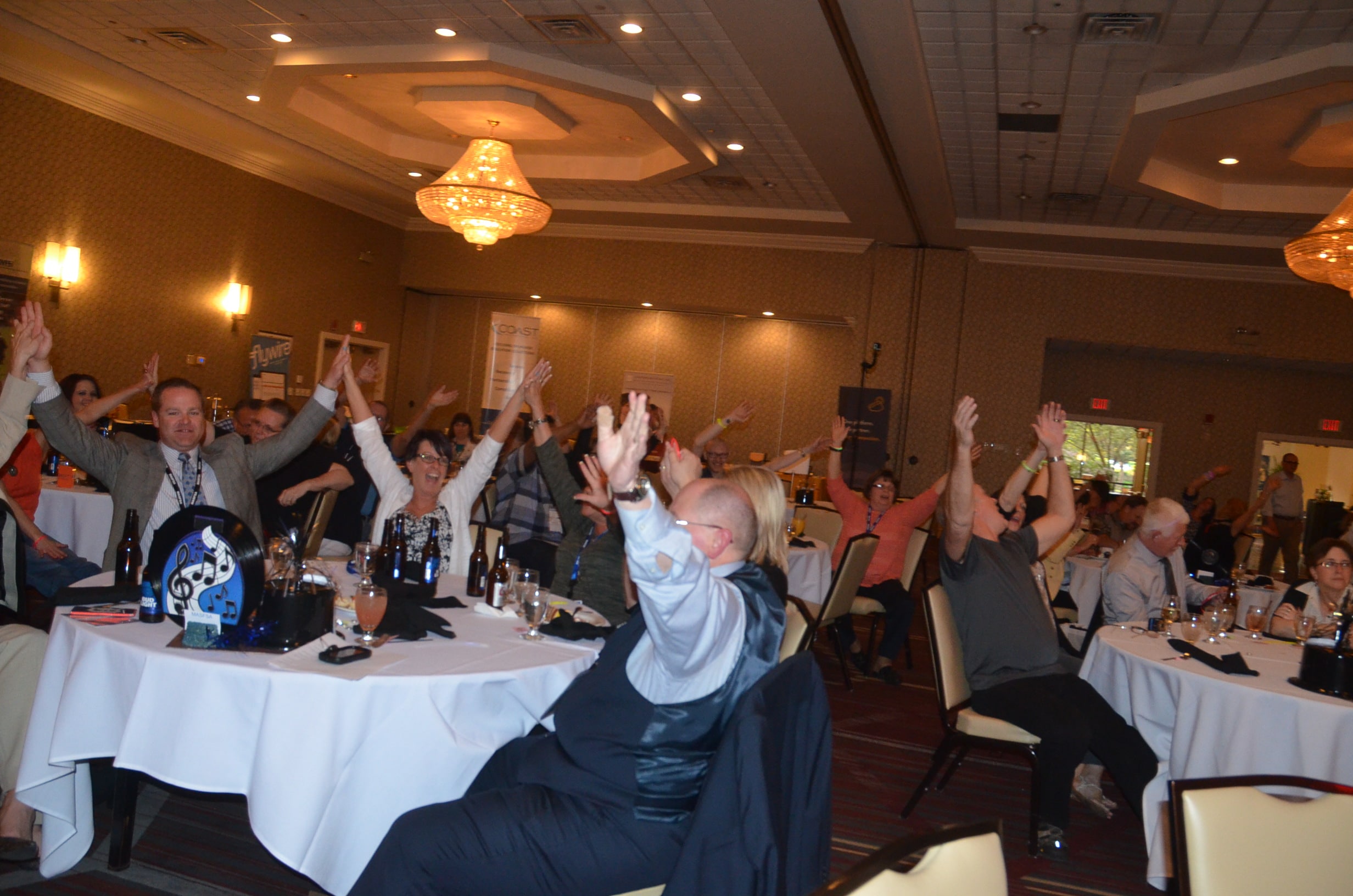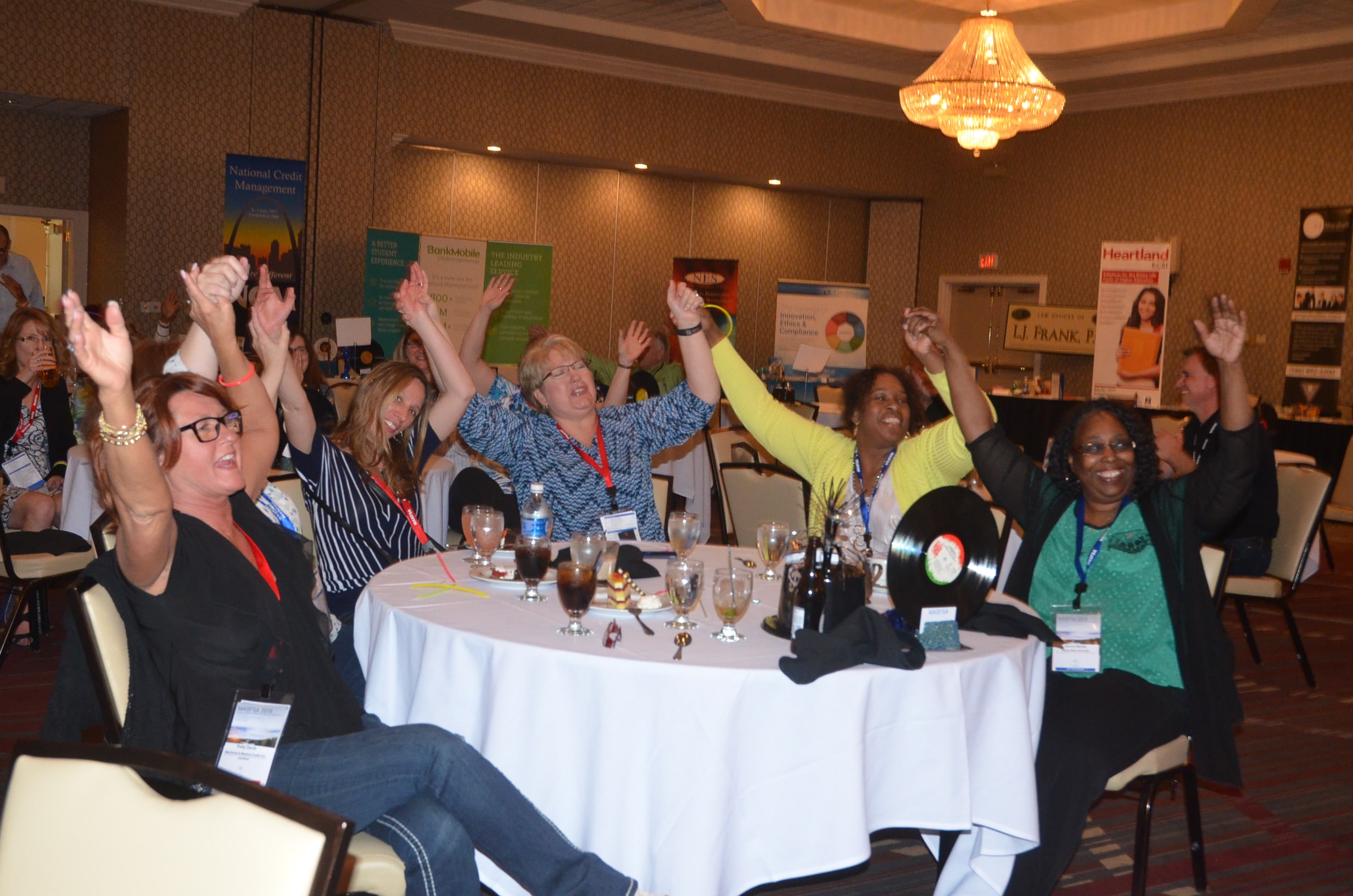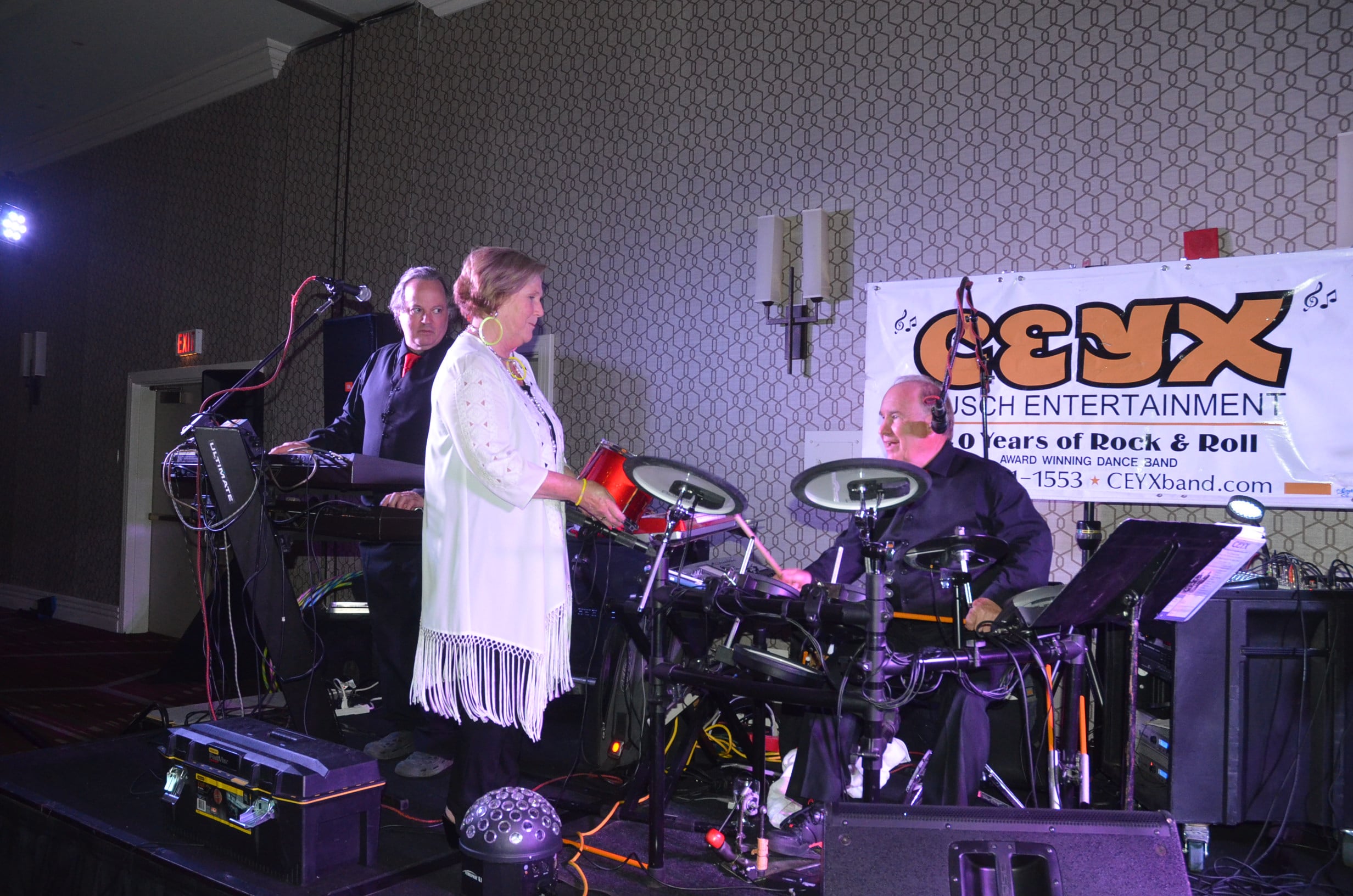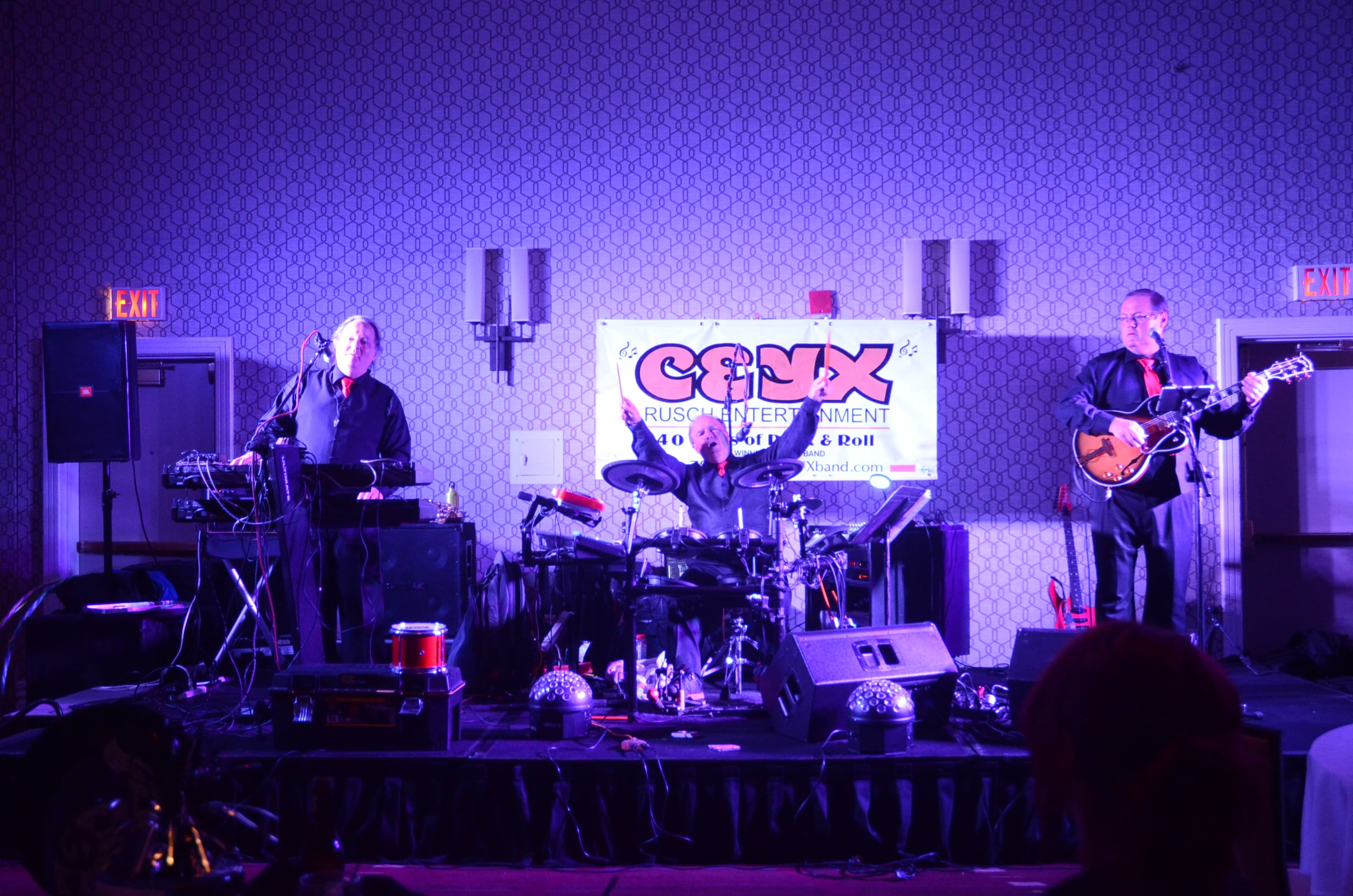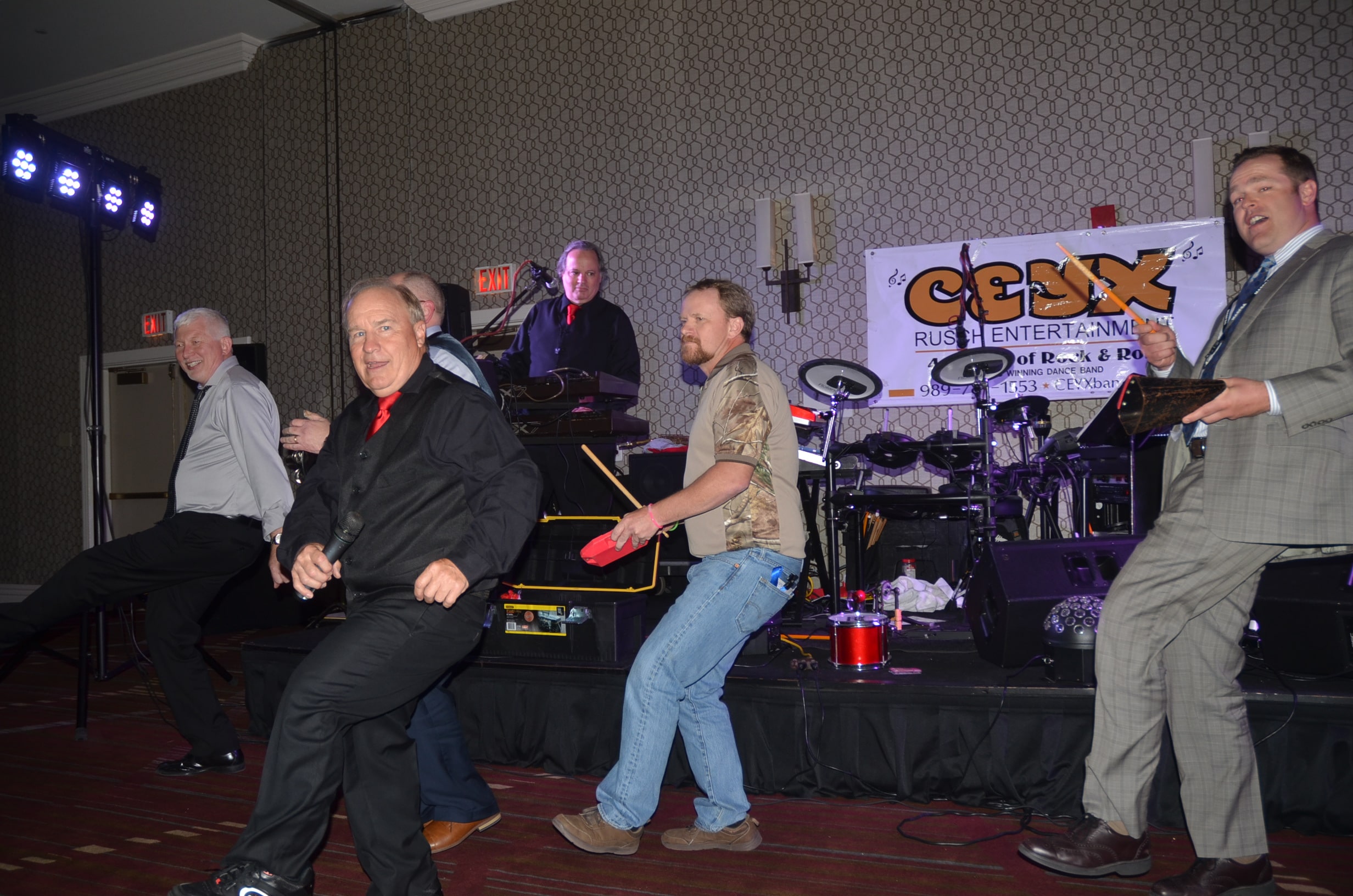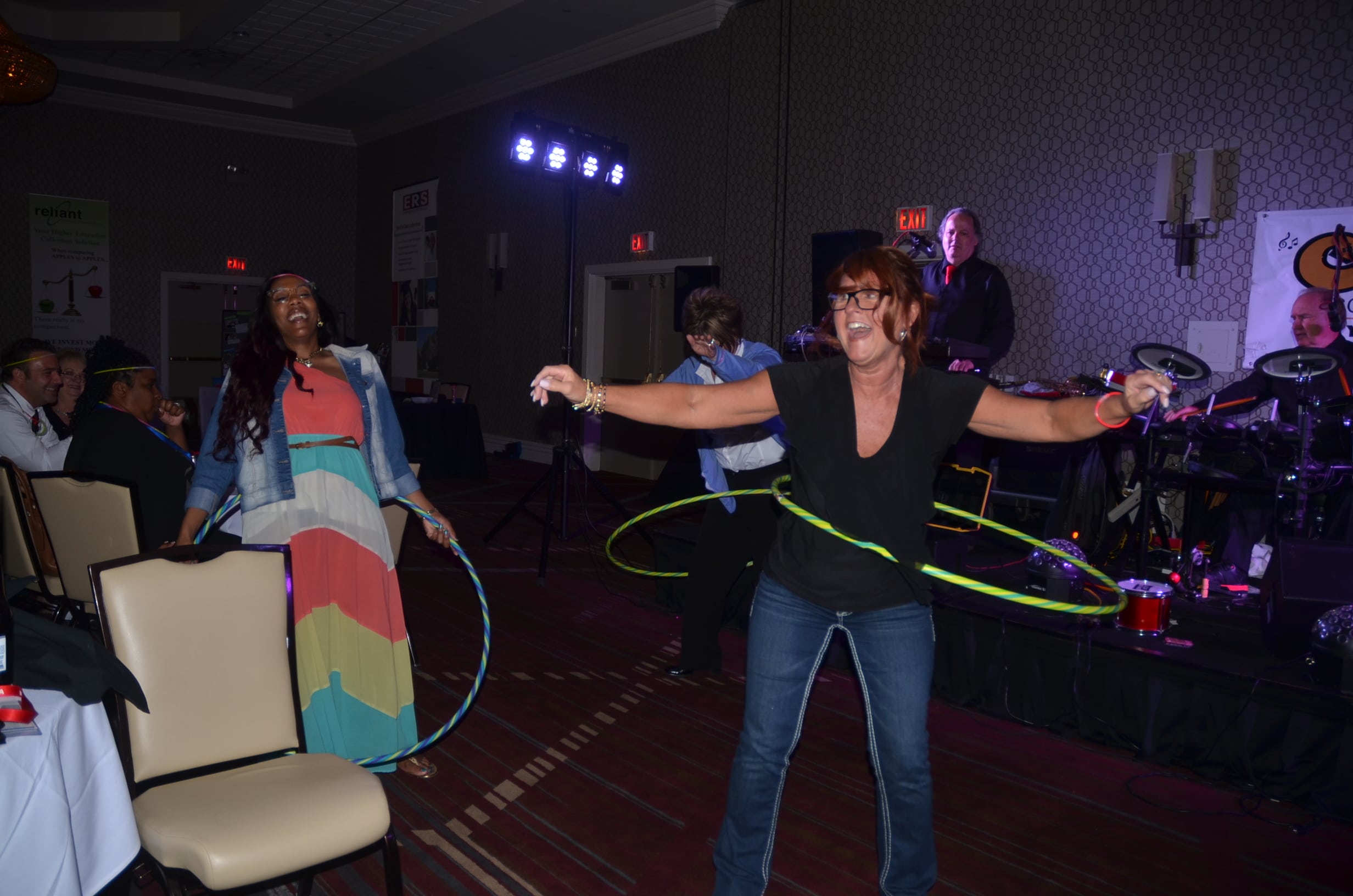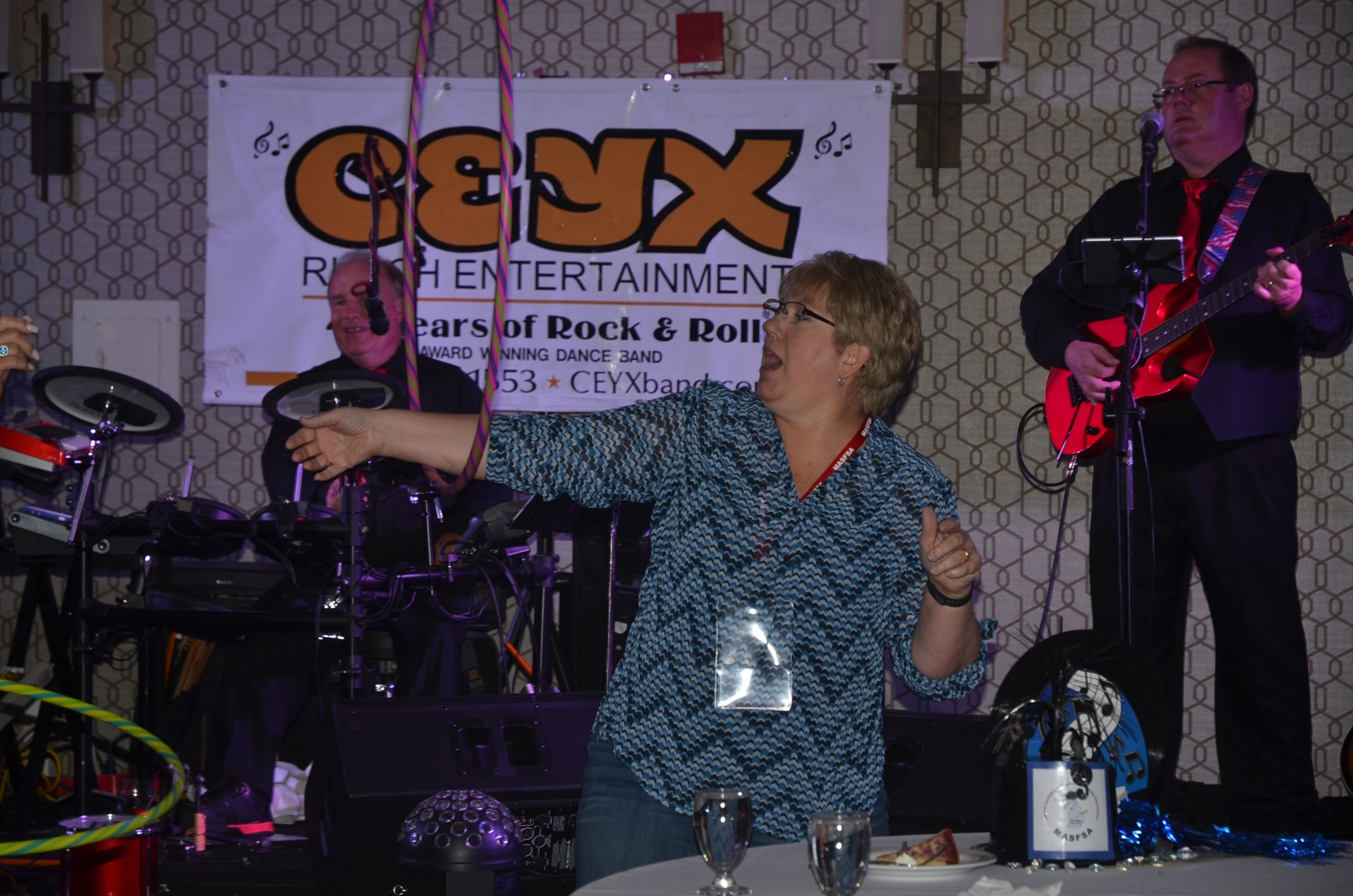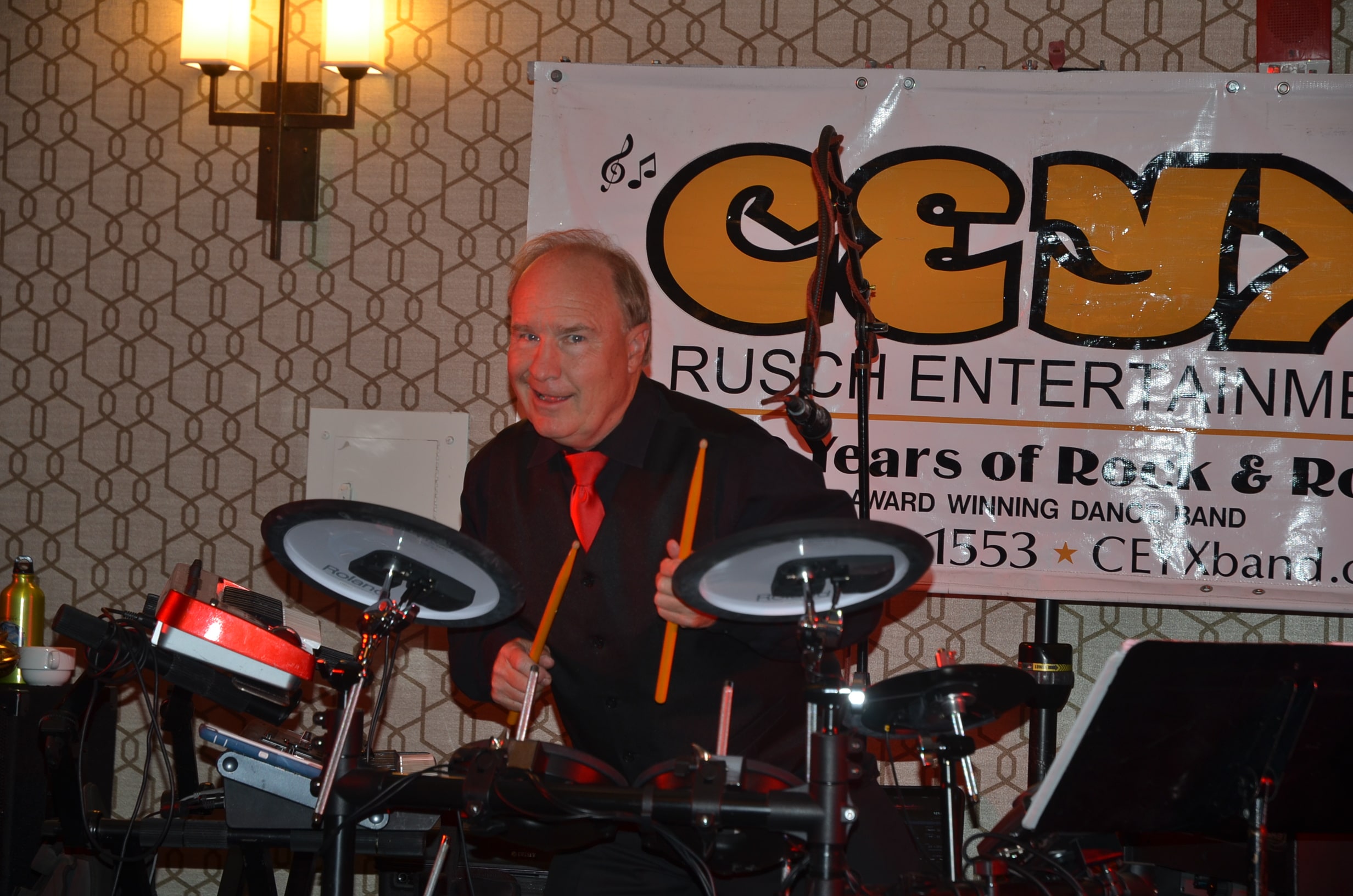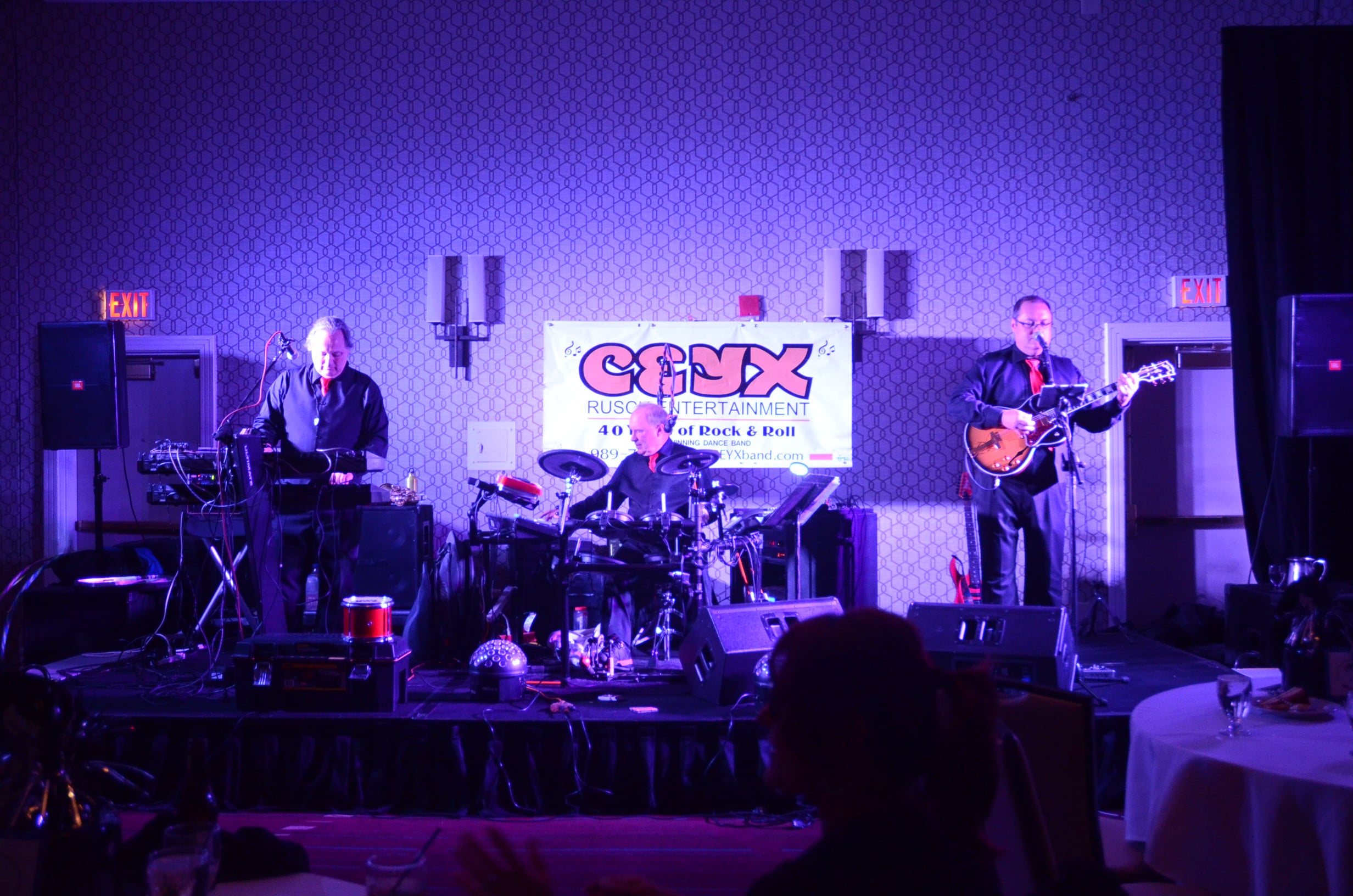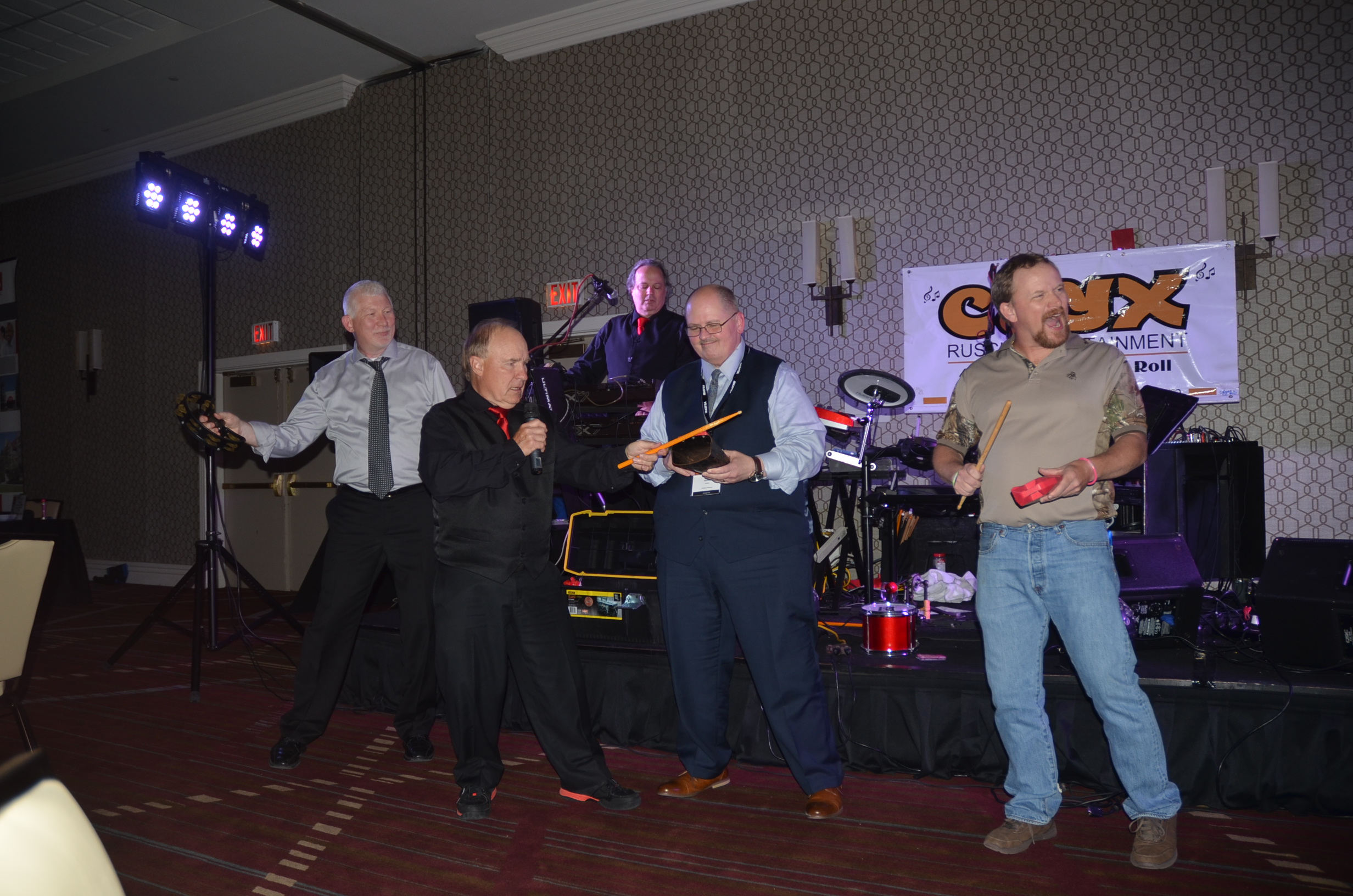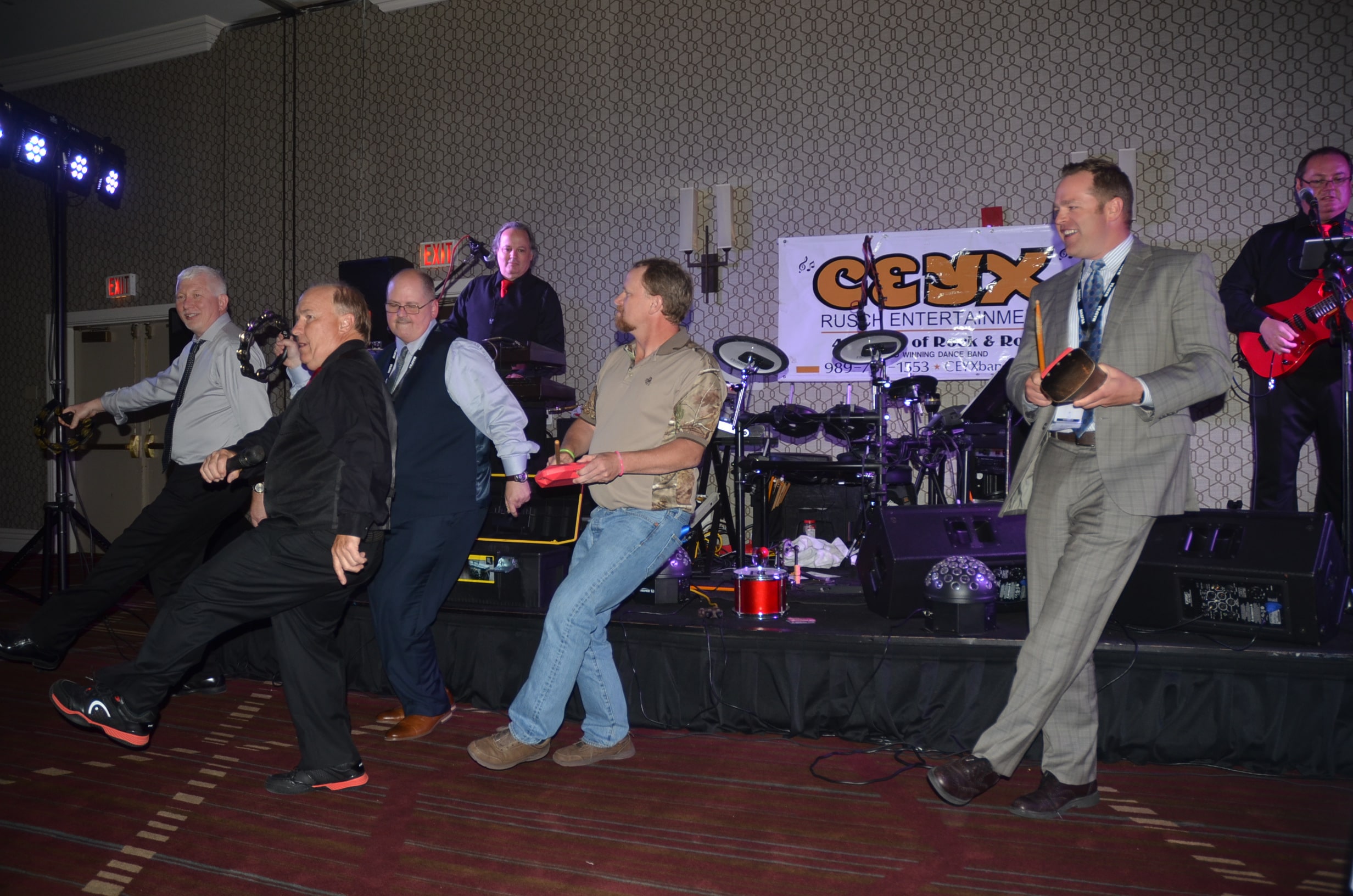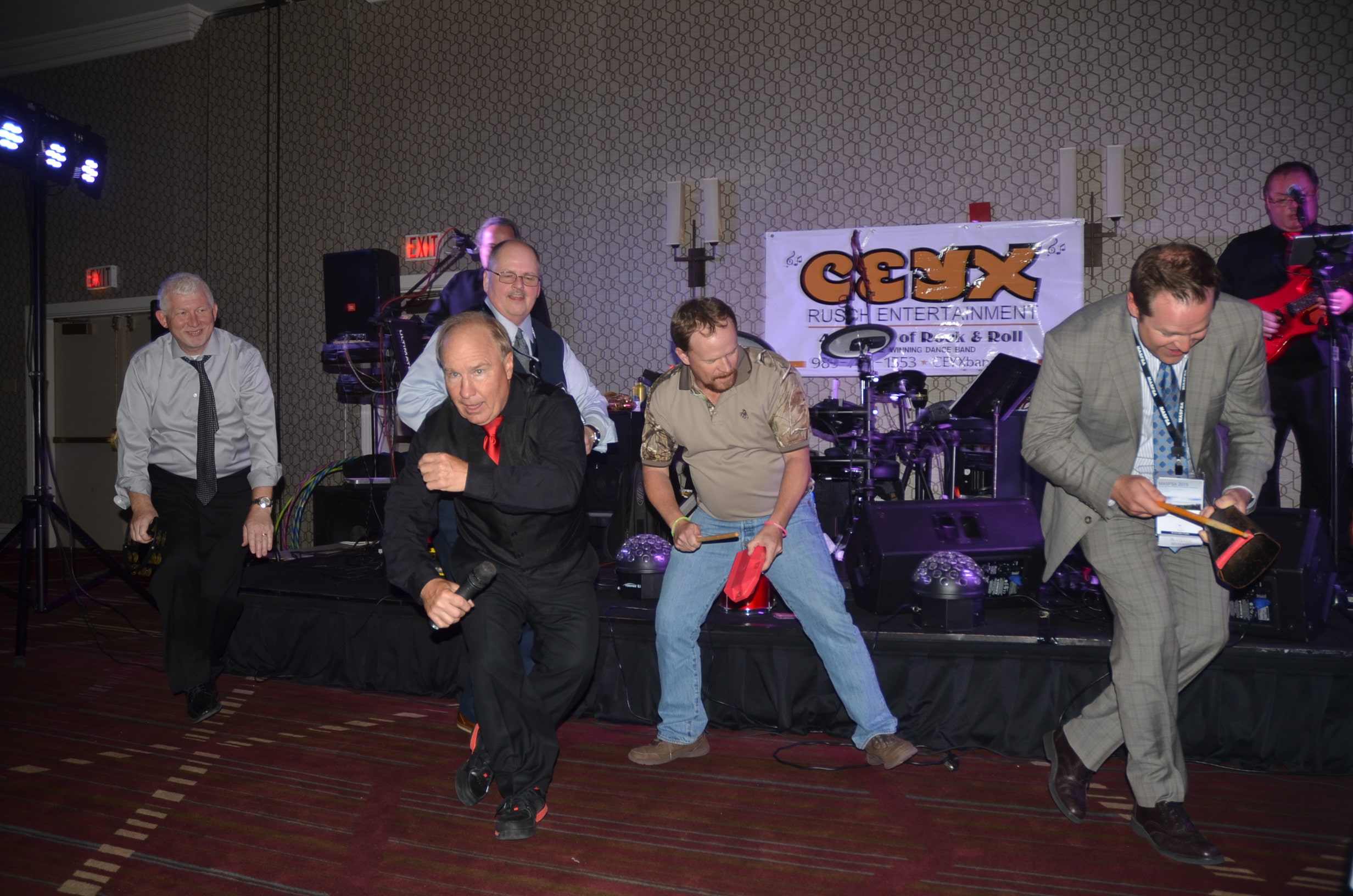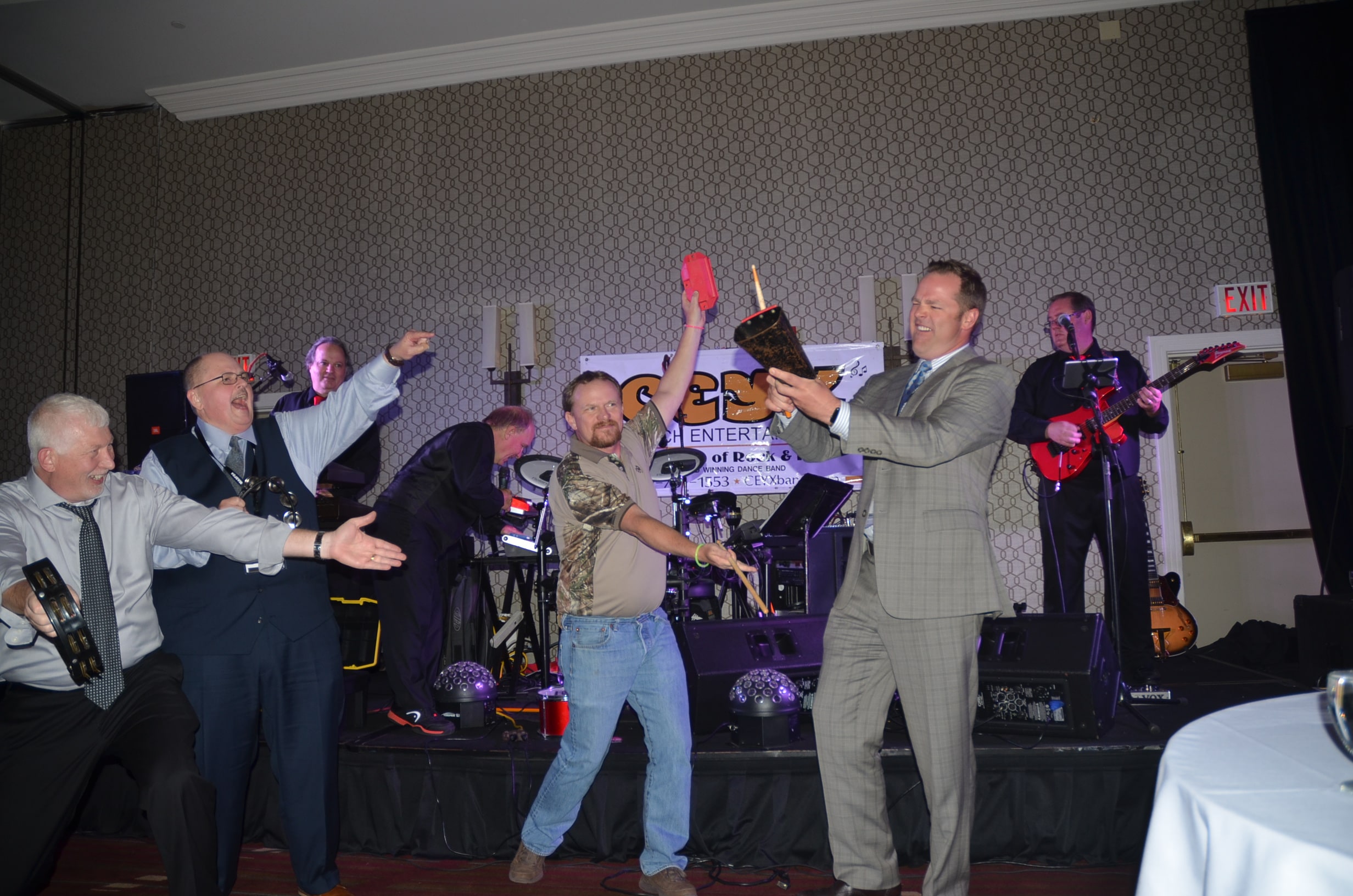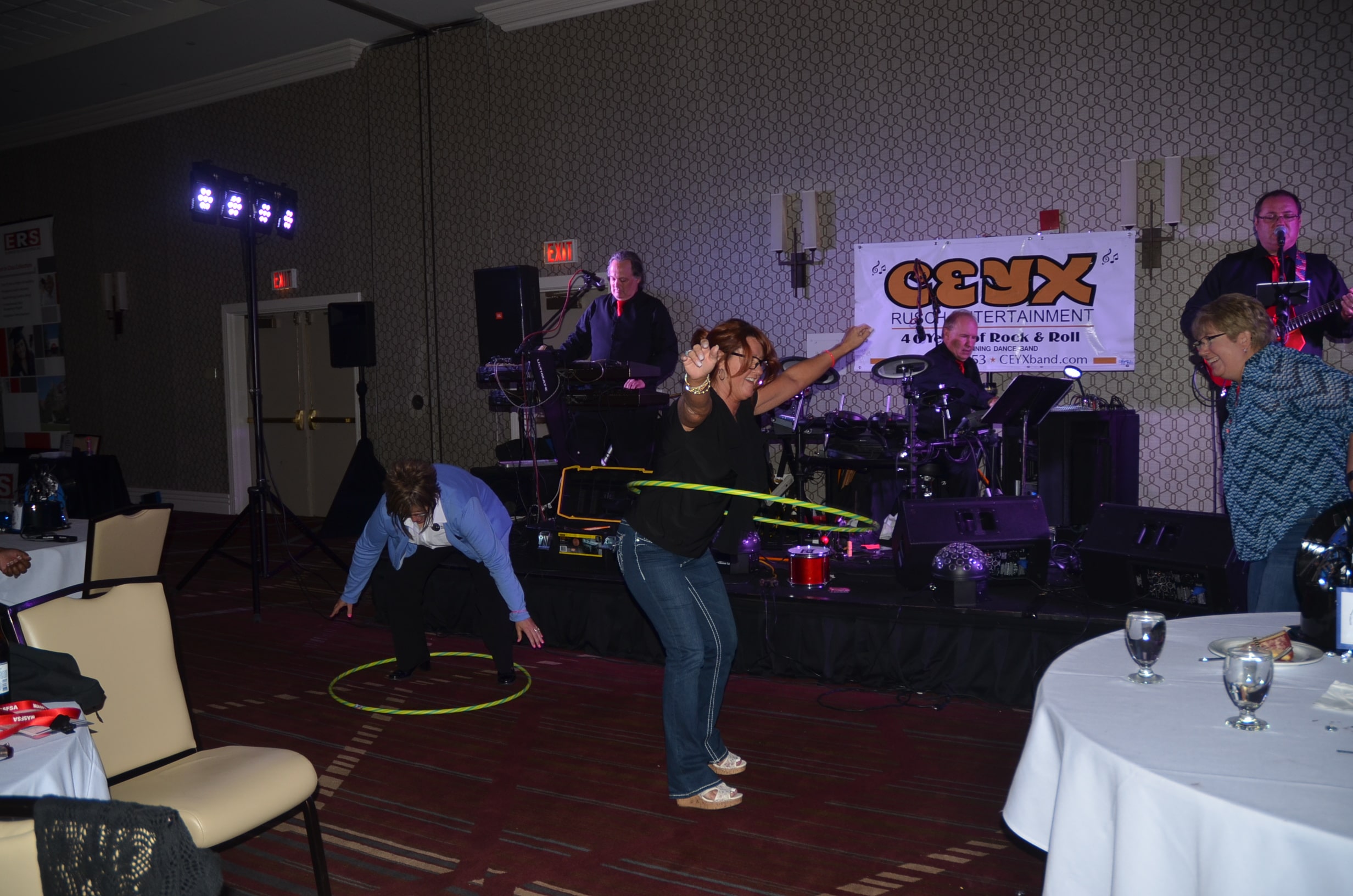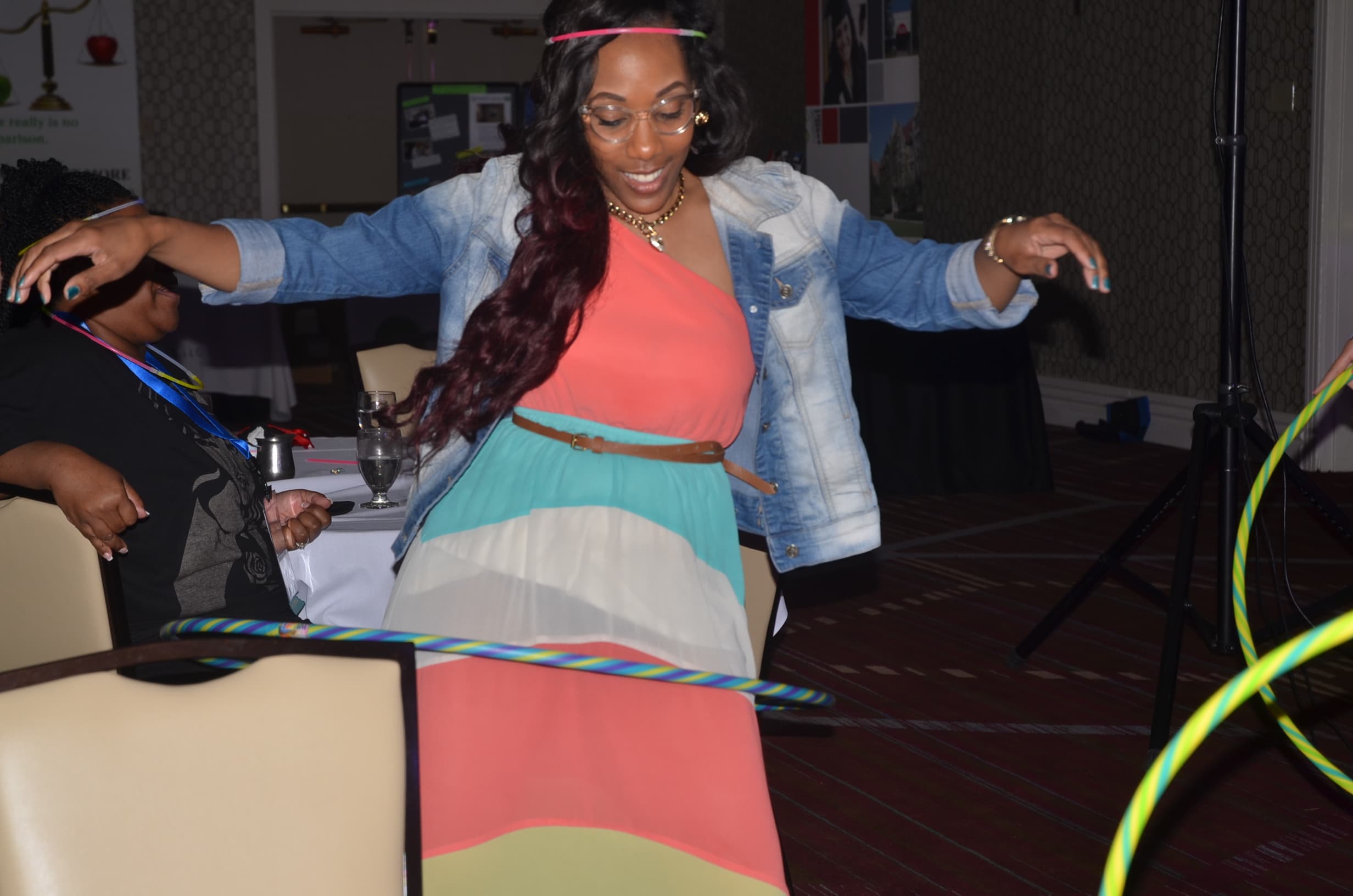 Everything was great Dean!  Thanks for the top notch entertainment!!  You were right, Cameron was a big hit and we all enjoyed the band CEYX for the 3rd year in a row.  Thanks too for the special music during the happy hour (CEYX unplugged!)…..another great idea to move near us for that set.
Karen – Nexteer Automotive  Christmas party at the Country Club  
Hi Dean, Tom, & Tim
We all had so much fun. The three of you are excellent! I have had so many great compliments on the entire party. It took a little time to get everyone up and going, but once they got up and started dancing, they had a blast. The hula hooping and the guys getting up to join the band, was also very entertaining.
Great Job Guys!
We would love to have you again.  I will definitely push to make that happen, maybe, not next year, but possibly the following. I will get with you in the further to see what we can line up for next year. Thanks for all your help, you have been exceptional. Thanks so much!
Linda Mollan – Golden Hawk Golf Club   Casco, MI   (3rd Christmas Party!)
Married at Apple Mountain. I had seen CEYX at 2 weddings before and knew we needed to book CEYX & and DJ Dean. My wife had never seen them before: She loved the wedding because the dance floor was packed all night from the 1st dance to the last! Some guests were dancing off the dance floor it was so packed! We were really impressed with the overall music. From the ceremony music, to the classy cocktail music, MCing energy for the grand entrance, the live dinner set the band played as well the Djing at the end of night. We did not want it to be over! Dean was very personable and was able to customize our night! Everything flowed very well and we would recommend CEYX to anyone! They rock! Thanks for a PERFECT night!
Garrett and Sarah
CEYX was Big Improvement over the comic from last year, who was over the top and not quite appropriate for a professional event like our annual convention.  You guys, obviously, know what you are doing.  This year was way better. CEYX really entertained and kept every one captivated. It was a real blast and so much Fun, our president, Butch just loved the live music.  We were all shocked with the way you were able to get people to participate in the skits on stage.  From the very beginning, you played songs that the audience knew, sang along with and even hollered out to.  We couldn't believe the variety of requests you took from Metallica to Motown, From Kid Rock to Johnny Cash. From Bob Seger to Hotel CA.  It was my job to pick out entertainment that would please a few hundred people of all ages.  It is really nice to have so many people loving the show that, the next day all comments were positive.  The musicianship was off the map.  The caliber of players blew everyone away.   You guys were like dueling pianos on steroids, "several notches up".  You really know what you are doing.   In conclusion, everyone had a great time with your 2 hour CEYX band's hybrid dueling piano show. This will be a hard act to top next year!  Thanks again for making my job easy and FUN!
Ken – Shanty Creek Resort  –  MAEDS Convention
7-4-15  The CEYX Band Rocked Midland's Chippewasse Park just over the Tridge for over 6000 people!
Midland Daily News
July, 4th, 2015, The CEYX Band rocked the Pre Firework Show at Chippewassee Park with 2 hours of Made in America Songs ending with "Proud To Be AnAmerican at the fireworks began!  Over 6000 people were enjoying the show with many dancing & singing along!
CEYX really gets the bride Involved after the firework show, to get everyone to come back into the party!
Lakeview Banquet Center – Photos Courtesty of Lisa Koester, Photographer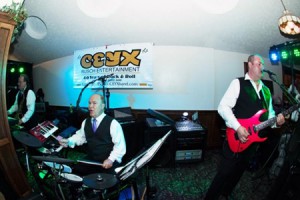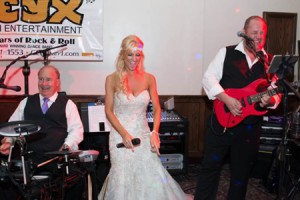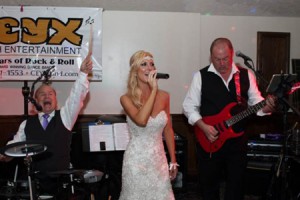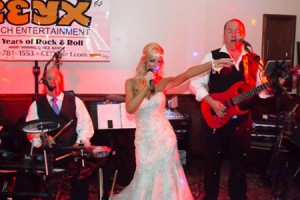 Dean,
CEYX band performed for the 4th time for the Fall Conference!  It was the 75th Annual event.  It was a great show. Our members had a great time. You guys Rock. Thanks again.
Scott, Executive Director Michigan Licensed Beverage Association
5 Star Review!!
We are the grooms parents and recommended Rusch (DJ Dean and his CEYX Band)  for our son's wedding. They were great and made it so much fun. We would use them again.  We saw them last year at King's Castle and had a BLAST,  so we told Jeremy and Katie they HAD to BOOK them at the Cottonwood Barn.  The kids and over 200 people had a BLAST!
Matt and Bev, THE PARENTS
Dean,
Many thanks to you and the band! It was an amazing night, everything I expected plus more! So many amazing memories! Thank you for being part of our special day, we really appreciate it. I'm so happy you guys learned the song for Barry. You should see the pictures! I'll have to send some to you once I get them on my computer! He loved it! I'm sure I'll see you around, hope all is well. Thanks Again!
Take Care, Kayla
Kayla Gatza (Lynch), Event Coordinator – Conference & Events Center – Saginaw Valley State University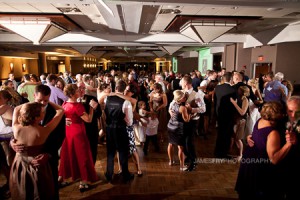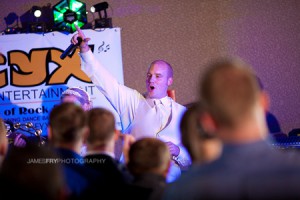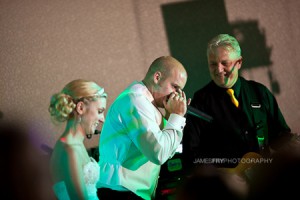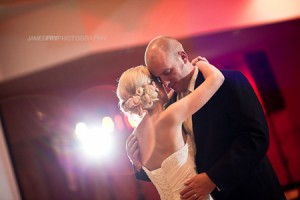 Dean, we are so happy that we went with you as a DJ and your band CEYX. You guys did such a great job! Katie and I were a little nervous about going with a band and playing older music, because our generation (24) is not used to that kind of music, but you killed it and everyone was having such a great time. I'm glad you guys enjoyed yourselves, and I will definitely be going with you guys again if I'm in need of a band/dj combo. Thanks again for everything that you did. You guys rock!
Thanks, Jeremy and Katie Shankle
CEYX did a great job at our corporate cocktail reception and dinner. Dean did a great job coordinating the music to our group. He really knows how to get the party going. We would definitely recommend Rusch Entertainment to anyone looking for great entertainment! 🙂
Member Relations Coordinator  MLBA
We had CEYX play and Dean DJ for our wedding. It was FANTASTIC! Dean did such a wonderful job and I literally have NO complaints. He was professional, fun, played every single song I asked him for, and added so many personal touches that it felt like they tailored the entire night specially for us. It wasn't cheap but you honestly get what you pay for with Dean and CEYX and I would HIGHLY/STRONGLY/DEFINITELY recommend Rusch Entertainment to everyone I know. They are trustworthy and if you want your reception to keep people laughing, singing, and dancing ALL NIGHT, then you cannot miss the opportunity to have CEYX play.
Renee & Justin – Forest Edge Banquet Center, Auburn!   
Hi Dean,
Very fun, all the ladies truly enjoyed themselves. The CEYX Band's Dueling Band Show! As soon as I get some pictures I'll shoot them to you.
Karen M., Troy, MI, Michigan Hospital G. S. Managers Association – Monday night show at the H Hotel
CEYX – You were great, everyone is very pleased with your afternoon concert!
Rick Moody
Dear Dean, Jason and I just wanted to say thank you, to you and to the rest of Ceyx, for playing at our wedding. Our guests haven't stopped commenting on how good you were. You played a great mix of slow and fast songs. I loved looking around and seeing that everyone was on their feet, singing along, and having a great time. I would recommend you guys to anyone! You were so easy to deal with and I feel like no matter what kind of feel we were going for, you would have delivered. Also, thank you for recommending Onita, the harpist, and for arranging that for us. She was amazing and played everything I asked for, exactly when she was supposed to. We will never forget that day and we're glad that you and Ceyx were a part of it. We had so much fun and can't say thank you enough!
Sincerely, Lindsay Davis
Our Christmas parties are normally over right after dinner around 8:00. Ceyx kept the party going and the dance floor full until well after midnight, and they were only booked until 11:30. Thanks guys for the great time!
Louis Fields – Acme Motors
You guys really made the party. The dance floor was packed all night, and young and old had a great time. Thanks for making our special day that much fun!
Jackie and Curt
Dear CEYX (AKA – The Best Band Ever!!!) Thank you from the bottom of our hearts for playing at our wedding. Because of you – the night was absolutely perfect! Words can't describe how much we appreciate all that you've done. We look forward to many more great times together!!
Love, Joe & Crystal Janicke  – Doubletree, Bay City 
WHNN FM has hired "CEYX" for 8 years in a row to Kick off their Oldies Palooza Concert. Scott Stine – Program Director/Afternoon Drive, 96 WHNN….The Greatest Hits of All Time! Wrote: "Dean, It Wouldn't be Palooza without you guys. From what I saw and heard, they loved you guys as always." (6000 fans).
WHNN FM – Oldies Palooza
Saturday was a great day to watch a white balloon float into a crystal blue sky and wonder in whose hands the attached note would end up. It was 6,000 people dancing The Bump to Ceyx's "Play That Funky Music, White Boy" — drummer Dean Rusch's last-minute substitute for the traditional twist and chicken dance. OK, everyone didn't mean to dance, but most were "bumped" in the process……………..10,000 People watched and enjoyed "CEYX" every year.
Sue White, The Saginaw News
Good morning Dean, What a great evening and you guys did an absolutely "superfabulous" job. The selections were perfect and the patriotic portion with the ceremony will be a added memory for our classmates! I will forward on some pics when I receive them. I'll also access your site and write a review. Thanks again and I hope you'll be available in 5 or 10 years for our next reunion. Until then I will recommend you whenever possible.
Beth –  Western CC, Redford, MI
Thanks so much for a great night!!! We had a blast and you guys were great!
Heather Sturtz
Hey Dean, Sorry so late getting back to you, its been a cazy fun couple of weeks. Angela and I couldn't of had a better wedding thanks to you. Everyone said it was the best wedding they have gone to. When we were in Boston for your honeymoon, we had a hard time walking around because our legs hurt so bad from dancing. I don't think there was a time with no one on the dance floor. Thanks again for making our wedding night perfectly flawless and a life time of good memories.
Dr. Vincent & Angela Boysen
Dean, Everyone loved your band and we would like to make sure you can come again at Horizons Conference Center.
Beth Hazen Trier
Dean, I can't get over what a wonderful time CEYX provided for our guests! It was my favorite part of the whole night and I think theirs too! You guys are the best!!! I was so proud of our decision to have your band and loved when people told me how good you were and that you sounded like the original artists. I also heard from a few people, "How did you get Ceyx?" I know I lucked out by your band being available, and for that I am completely grateful for. I was so happy! I really wished the night could go on forever! It was just so much fun, and that's what we wanted. We wanted people to dance, and that's exactly what we got. I couldn't be happier and want to do it all over again! You were excellent! Chris and I are in the process of moving to West Des Moines, Iowa, where he has accepted a job. We move on Tuesday, so things have been a little crazy. We were planning on being in touch with you to let you know how happy we were with your band. Thank you for not taking any breaks during the dancing, for showing such energy and professionalism, for showing our guests an absolute blast, for being so darn talented and for making us very happy with our decision to hire your band. We are just so thrilled to have had you at our wedding reception. I am still on cloud nine! I would be happy to be a reference if you need one! I might get a little excited though and say, Hire them!! They're the absolute best! Thank you so very much!
Lindsay Jaeger