We Have the Perfect Act for your Corporate Events
Award Winning Rusch Entertainment provides Top Notch Entertainers for Corporate Events! We have the perfect act to impress your clients and colleagues! Our entertainers are dependable and professional. We will work within your budget and customize your entertainment to fit your company, your event and your guests. Our corporate events customers have been thrilled with our services since 1971 … and you will be too!
5 Day Event at the MGM Grand Detroit Casino
DJ Dean - Christmas Party at the Midland Country Club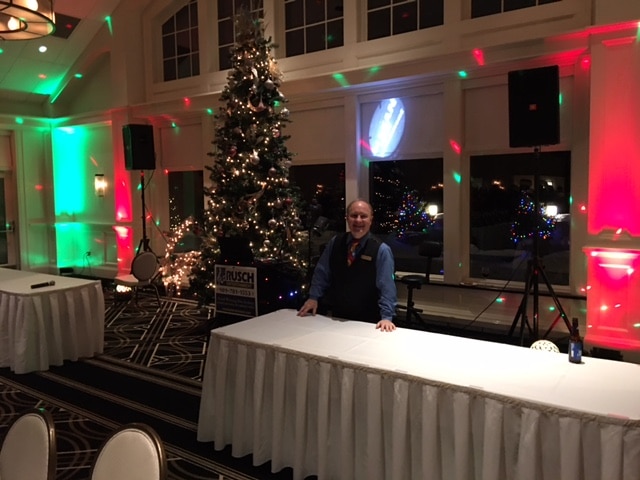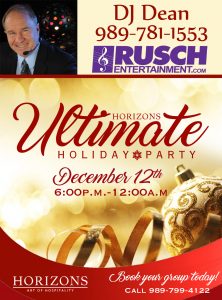 Christmas parties are the hardest events for DJs to master.  Mostly because the guests don't want to dance and let their hair down in front of co-workers.  In this example: The Ultimate Christmas party hosts 300-500 people and 25-30 unique organizations for dinner, dancing & drinks.  Dean is that one of a kind DJ, personality & entertainer that knows how to bring everyone together, jump start and engage the guests from the start.  Horizons has tried many other local DJs and entertainers without great success, until now.  This is the 2nd time Dean has entertained and look at the results:
"Dean, thank YOU for rocking the house last night!!! I've been receiving phone calls all day raving about the party overall and the comments on the entertainment have been phenomenal so far. We appreciate you more than words can say. Thank you so much for our continued partnership! We wish you, and the whole Rusch Entertainment crew, a very Merry Christmas!!"
Miranda Keenan
Event Coordinator
HORIZONS Conference Center
---
Good morning Dean,    My heartfelt thanks to you for picking the BEST DJ for our conference. I am so excited to have the opportunity to work with JP. He is truly a Motown genius! ( Motown Themed Reaching Millions Conference)   The conference was a great success, due in large part to JP's professionalism and outstanding customer service.  Thank for all your support during the pre-planning stage.
---
I am excited to provide an (unsolicited review) for Rusch Entertainment. I can't say enough about Dean and his commitment to excellence. JP was assigned to our event, his knowledge of Motown, his dedication to our event for 3 days was OUTSTANDING. I'm really thankful to have met JP and work closely with him for the event. JP's knowledge, attention to detail, and punctuality was very much appreciated. All the best to Rush Entertainment and JP!! #yourock and JP you #nailedit. Thanks a MILLION.
Frances R.    Director, Meetings, Events & Special Projects HomeFree-USA    Riverdale, MD  20737
DJ Stu at The Westin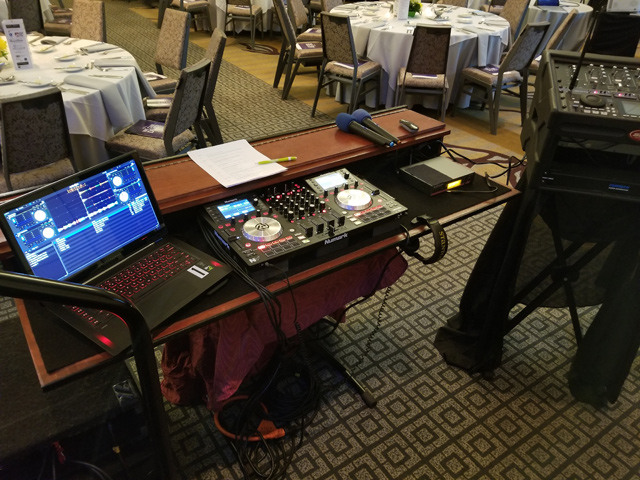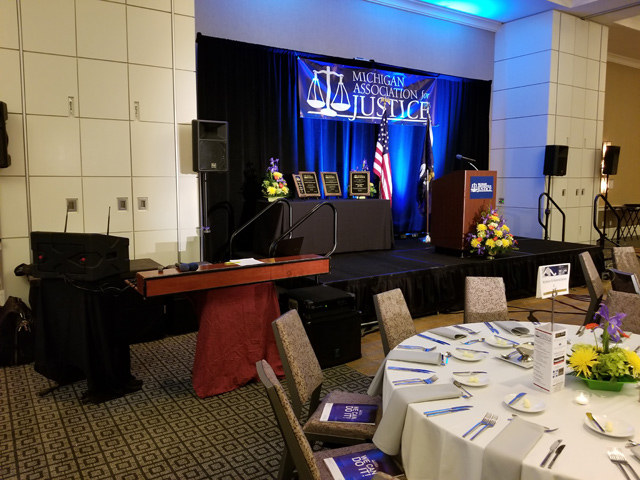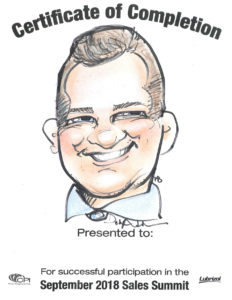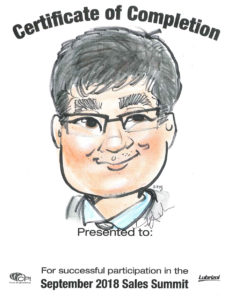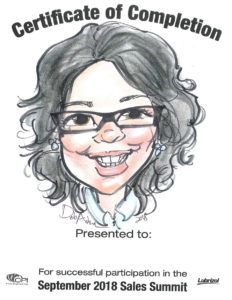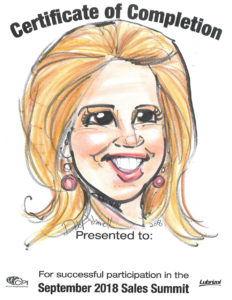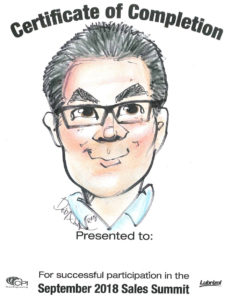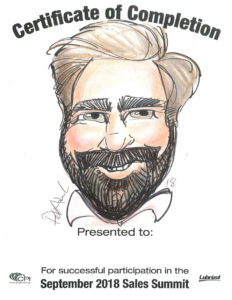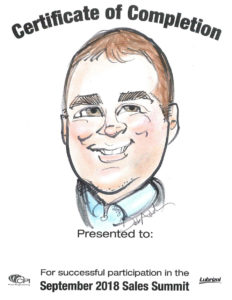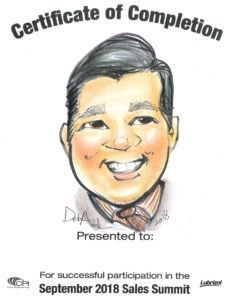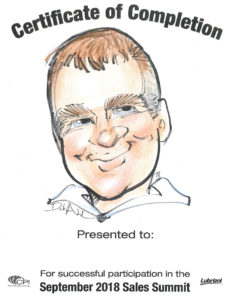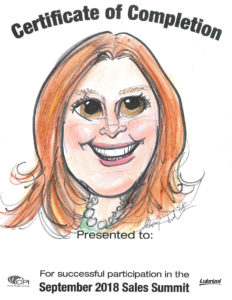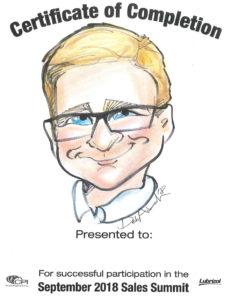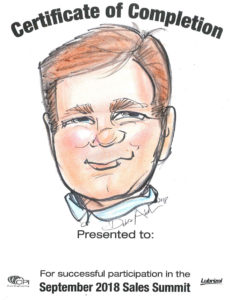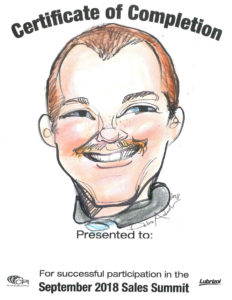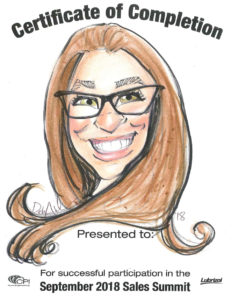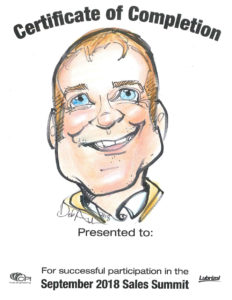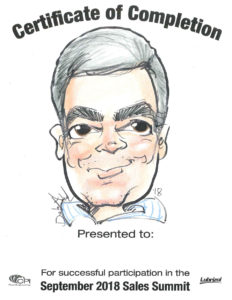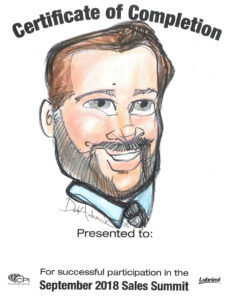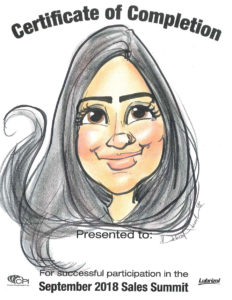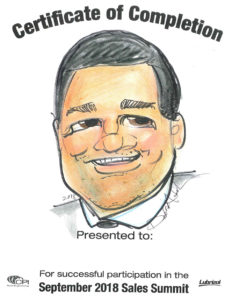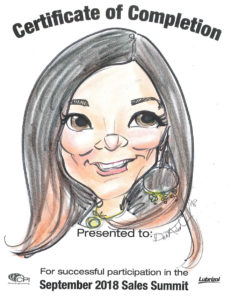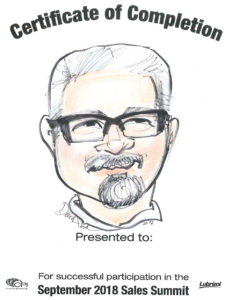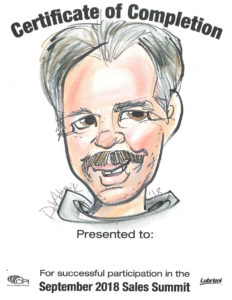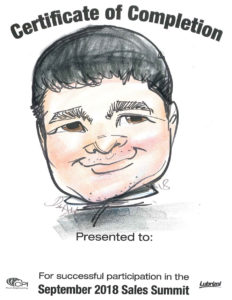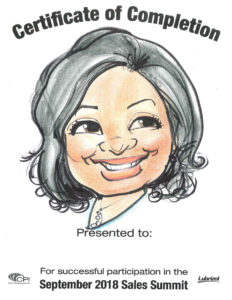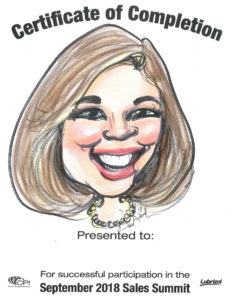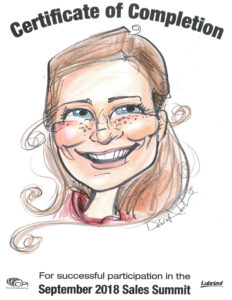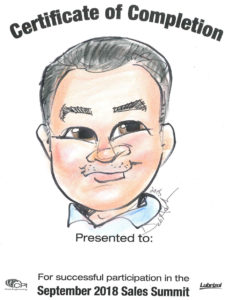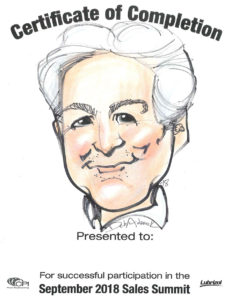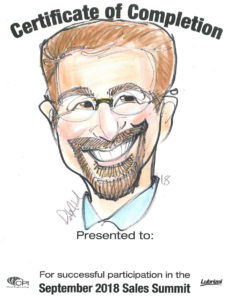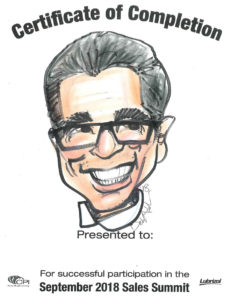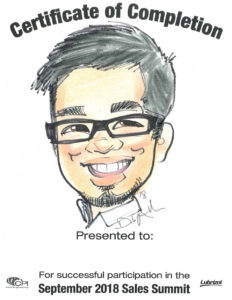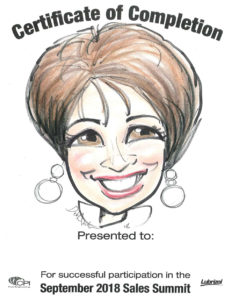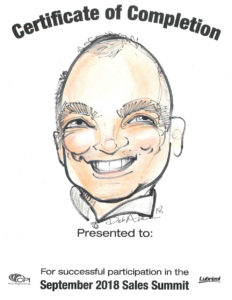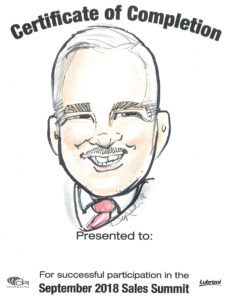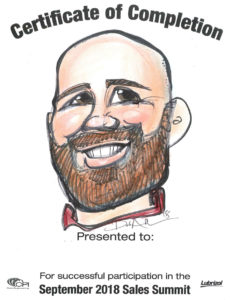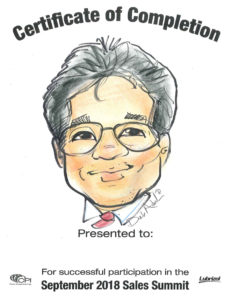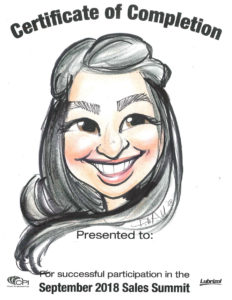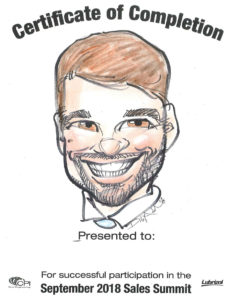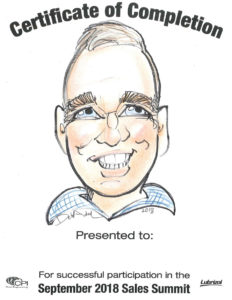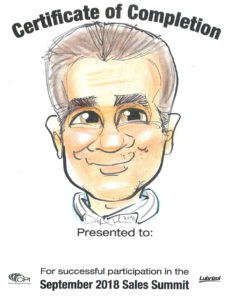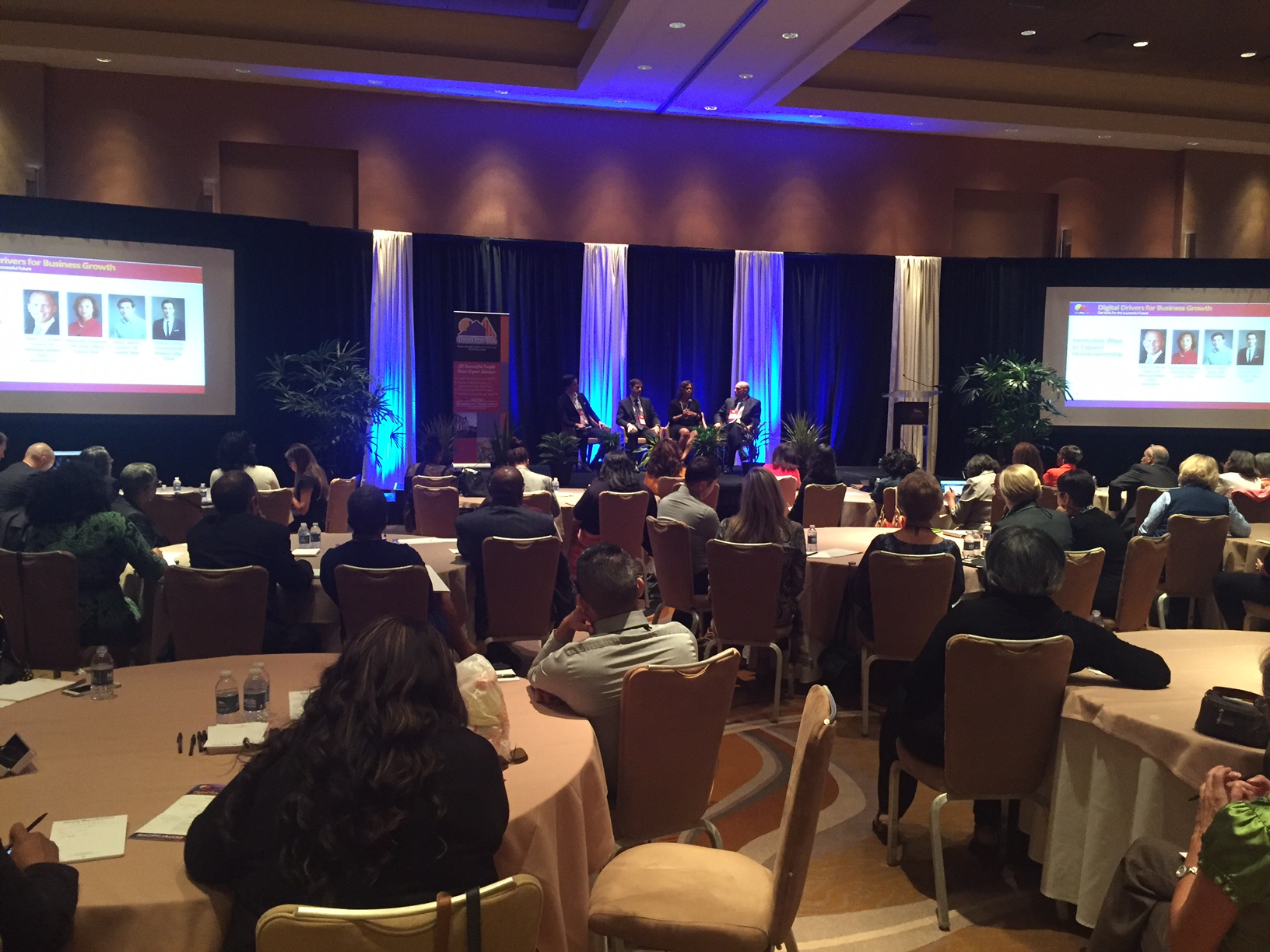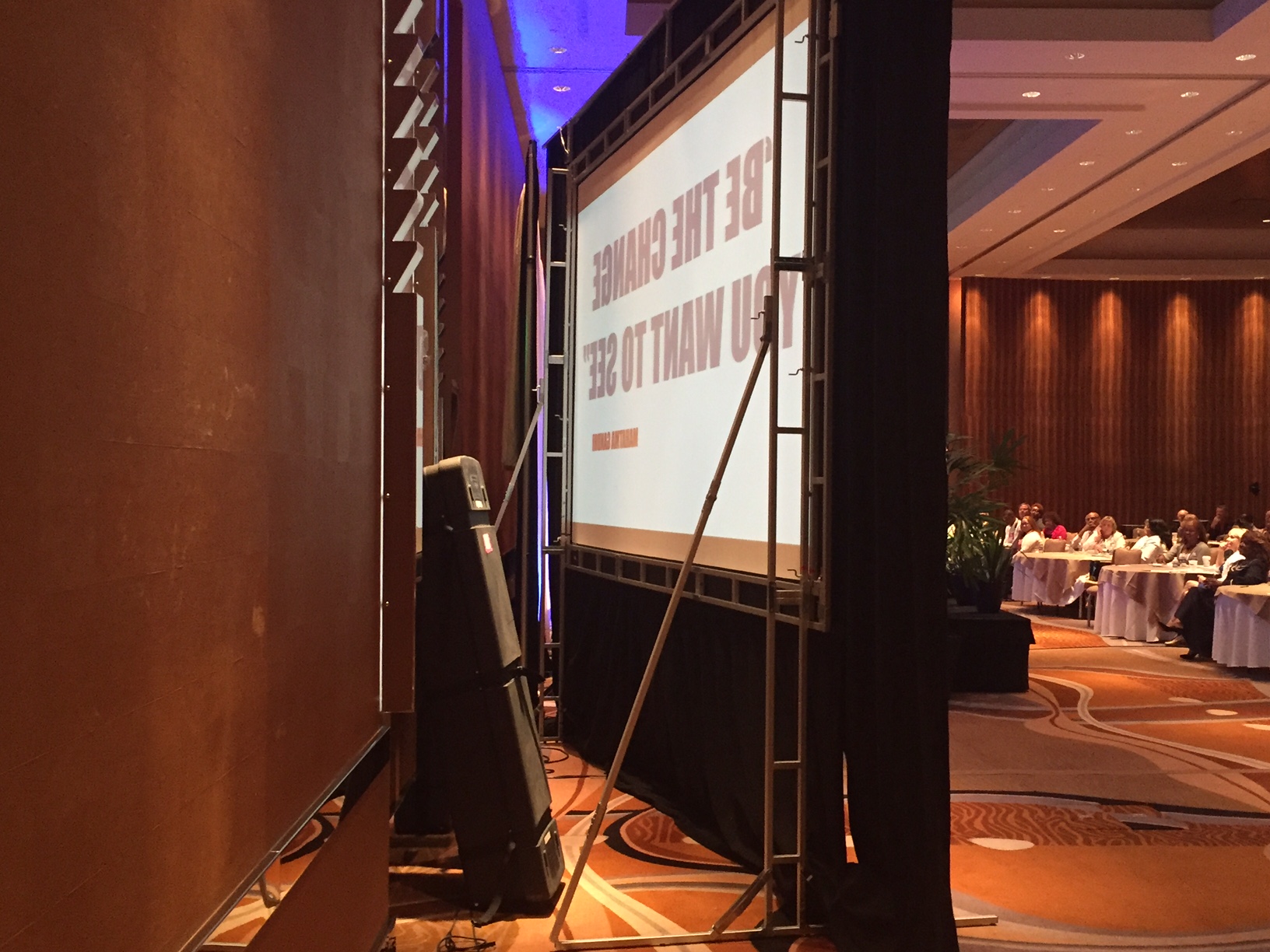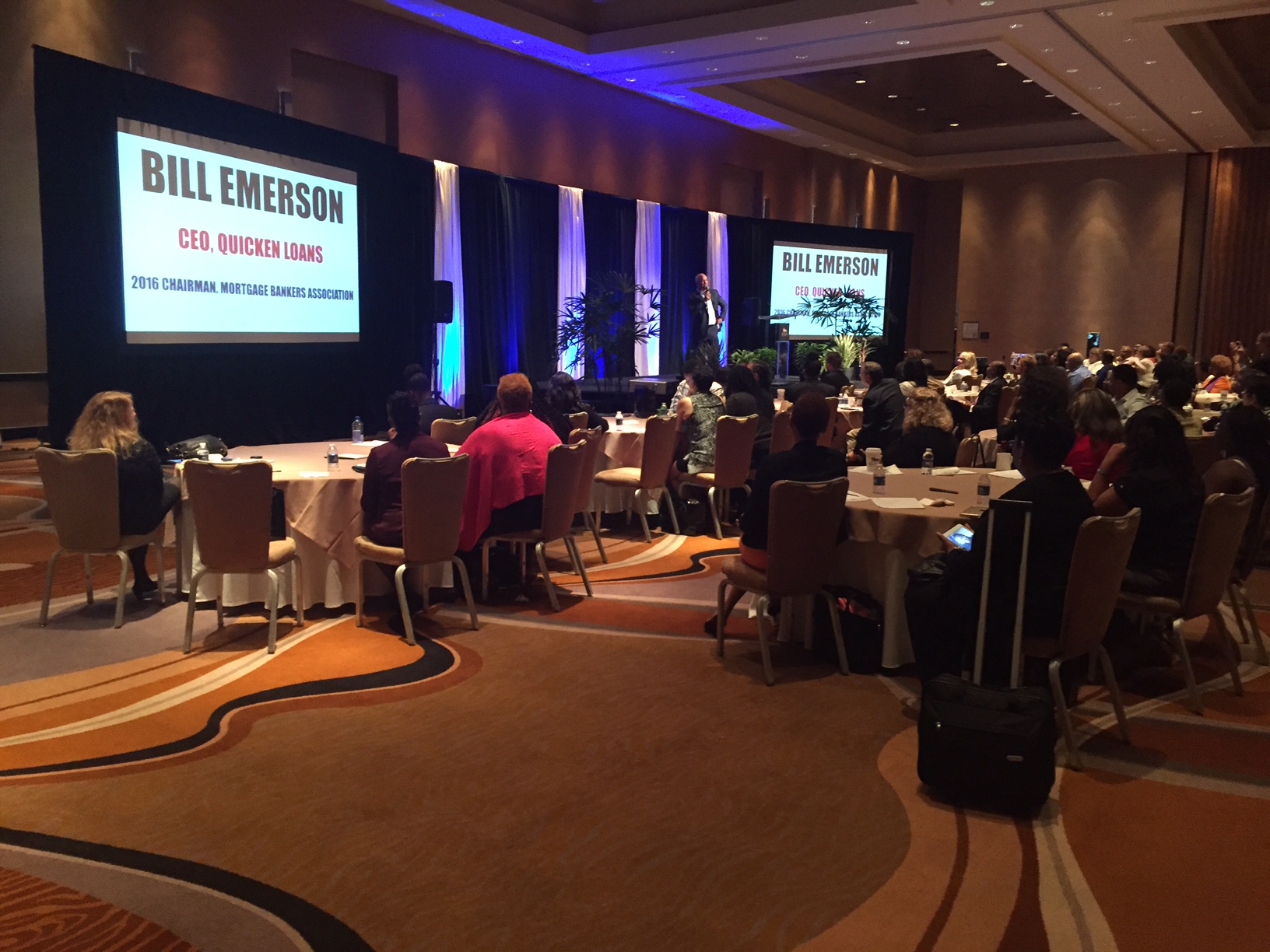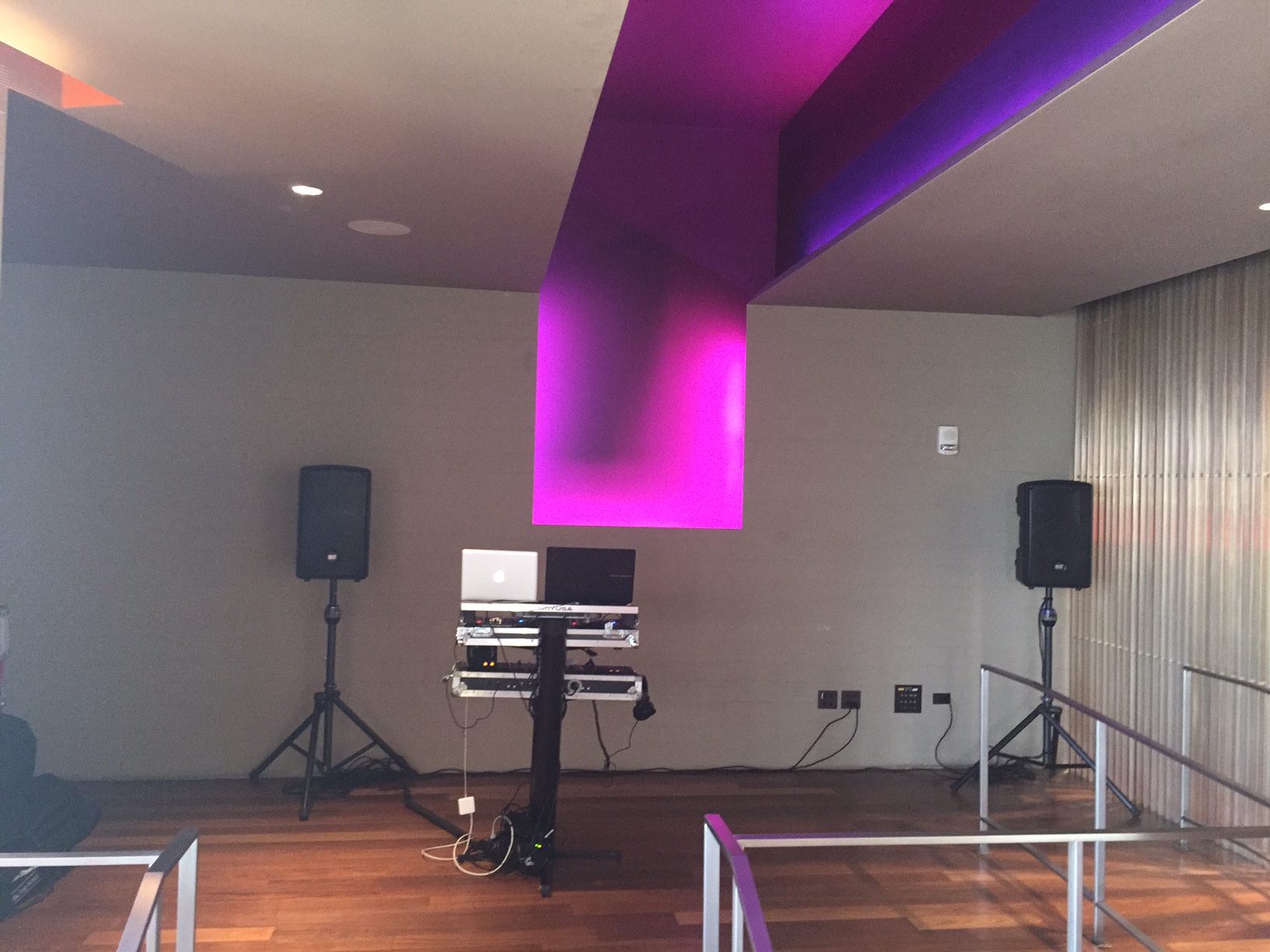 Thanks for booking us for all your parties!
In this past 24 months DJ Dean and CEYX have entertained at the following:
Soaring Eagle Casino & Resort  – 2016 Mapers Spring Conference
Holiday Inn of Midland  – The Dow Chemical Company
Kellogg Hotel & Conference Center – MSU Horticulture Gardens
Ann Arbor Marriott – Ypsilanti at Eagle Crest Association of Student Financial Services Administrators
Warwick Hills Country Club – CPA Firm's Annual End of Tax Season Party
Shanty Creek Resorts – Lions of Michigan Annual Convention
Four Occasions Banquet Hall – Chamber of  Commerce Annual Party
Holiday Inn of Midland  – Annual Electric Company's post Christmas Party
Knights of Columbus – 32th Annual Community Hospital Charity Ball
Saginaw Country Club – The Annual Nexteer New Year Party
Golden Hawk Golf Club – Annual Post Holiday Party
St. Demetrios Greek Orthodox – Hellenic Ct. Township Fire Firefighters Association  Christmas party
The H Hotel – Annual Homecare holiday party for our staff appreciation
Shanty Creek Resort – Annual Convention for Michigan Association for Educational D S
Bucks Run Golf Club –  Home Builders Association Annual holiday party and awards
Bavarian Inn Restaurant – Plumbing and Heating company Staff Christmas Party.
Creative 360 Stage, Studios & Gallery – Daily News  employee Christmas Party
Soaring Eagle Casino & Resort  – U. S. M. Christmas Party for About 200
Springbrook Inn – Rotary Club  Spouse Appreciation Night
Midland Downtown Partners – Tenant Appreciation Luncheon
Swanhaven – Residents Annual Picnic
Alanson Riverfest – concert in the park!
Knights of Columbus – Behavioral Health Systems  Company Party!
Comfort Inn Conference Center – Company National Vendor Party
Horizons Conference Center  – American Heart Association Annual Fund Raiser
Woodland Hills Golf Course – Corporate Annual workers party
Chippewassee Park Concert
Band Shell Wenonah Park – 25th Anniversary of Americans with Disabilities Act Celebration
Horizons Conference Center – Saginaw Medical Federal Annual Meeting Dinner Party
Apple Mountain Resort – 38th Consecutive Summer Dance Series!
Saginaw Township Soccer Fields – Party On McCarty! Concert
Elks Club Lodge – 50s/60s Party
Frankenmuth Brewery – C. Productions Services  Employees party
Horizons Conference Center- Ultimate Small Business Holiday Party
The H Hotel  – Intermediate School District Yearly Educational Conference
Bavarian Inn Lodge – Fire Department Christmas Party
The H Hotel – Michigan Hospital G S Managers Association meeting
Saginaw County Fair – Client Appreciation Picnic
Auburn Bean and Grain Warehouse  – Client Appreciation Picnic
Bridge Fest Beer Tent
Horizons Conference Center – Elf Khurafeh Shriners Ladies Night Christmas Party
Horizons Conference Center – Delta College Chocolate Affair
Port Huron Golf Club – Dinner Dance Club
Black Forest Brew Haus – Michigan Licensed Beverage 75th Ann Fall Conference
Grand Traverse Resort & Spa – Statewide Trade show
Birch Run Premium Outlets® – Deer Hunters Widows Weekend Christmas Shopping Kick OFF
Rose Street Market Banquet Center, Kalamazoo – Medical Firm Company Christmas Party
OHM corporate party/Open House Party.
Bavarian Inn Lodge – Fraza Forklifts Company Post Christmas Party
Circus Park Elf Khurafeh Temple – Formal Potentate Ball
Comfort Inn Conference Center – ML  Customer Appreciation Party
Chesaning  Showboat Park – Chesaning River Days Festival  Beer Tent
Richland Township Park – BAND for Concert In the Park
Sanilac Medical Care Facility – Celebration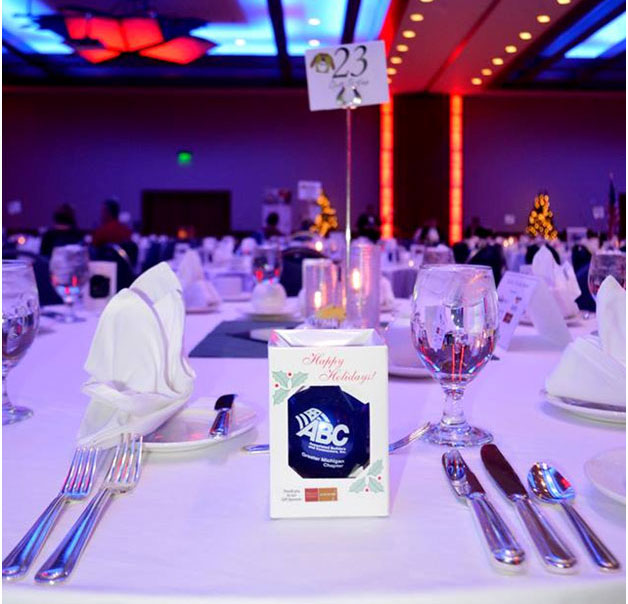 BANDS
DJs
BAND/DJ COMBO
KARAOKE DJ
DUELING PIANOS
GUITARISTS
HARPISTS
VIOLINISTS
BAGPIPERS
SOFT DUOS
PIANISTS/ORGANISTS
TRIBUTE ACTS
NATIONAL RECORDING ACTS
COMEDIANS
MAGICIANS
VENTRILOQUISTS
COMIC HYPNOTISTS
ILLUSIONISTS
FUN CASINO GAMES
CARICATURISTS
CLOWNS
FACE PAINTING
KIDS GAMES
BALLOON ANIMALS
INFLATABLES
SANTAS
UPLIGHTS
AUDIO/VIDEO
PHOTO BOOTH
… AND MORE!
CEYX Live at Apple Mountain - HealthSource Saginaw, Inc. Awards Banquet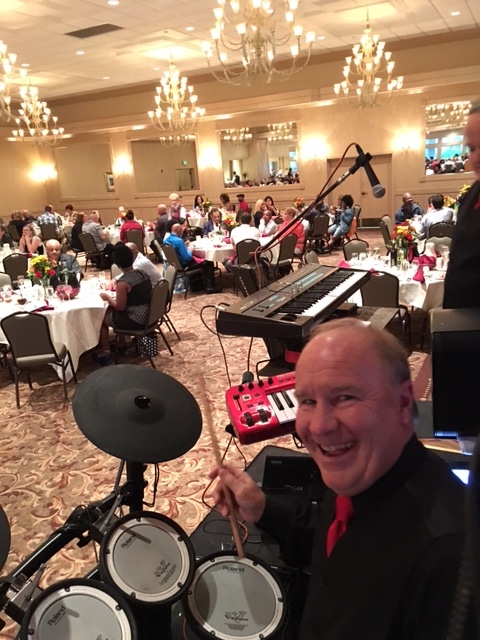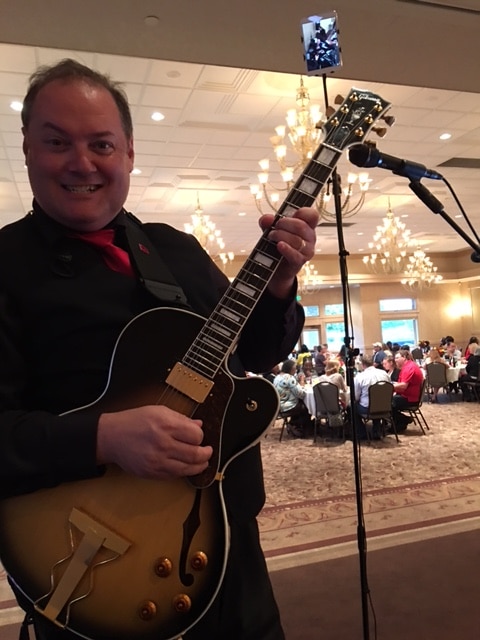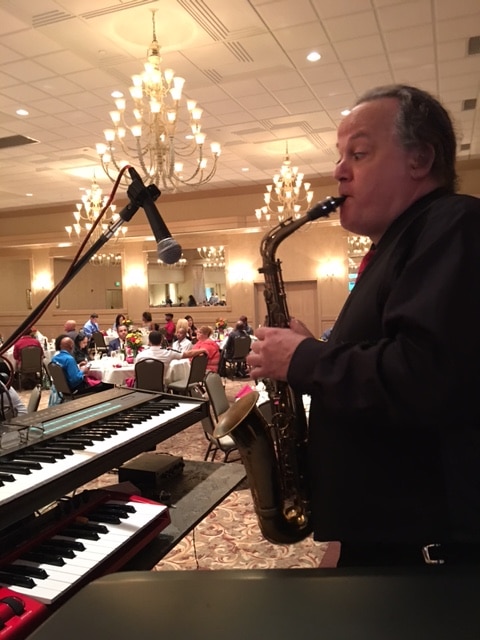 Ruben Rocks It at the Detroit Medical Center PCA Week Luncheon!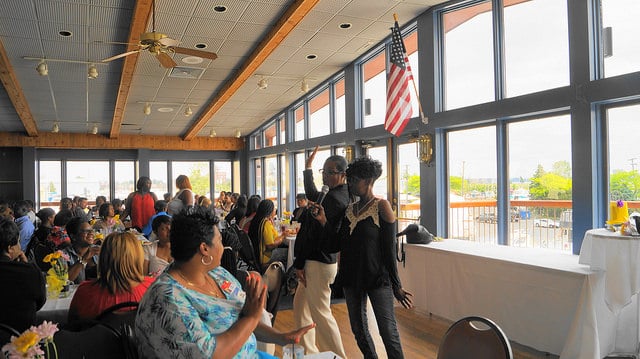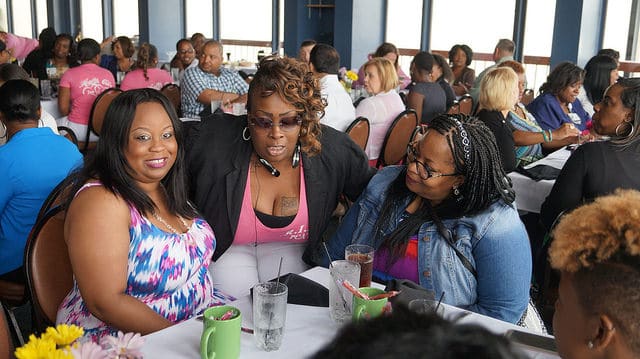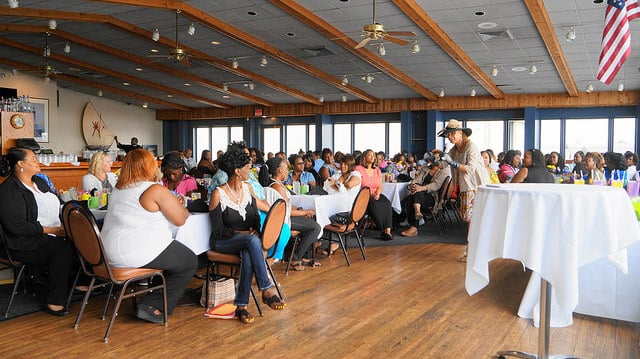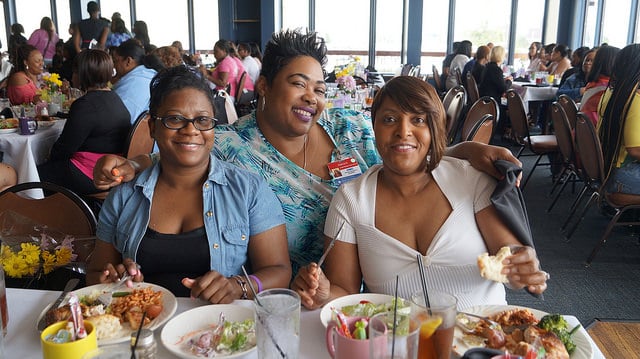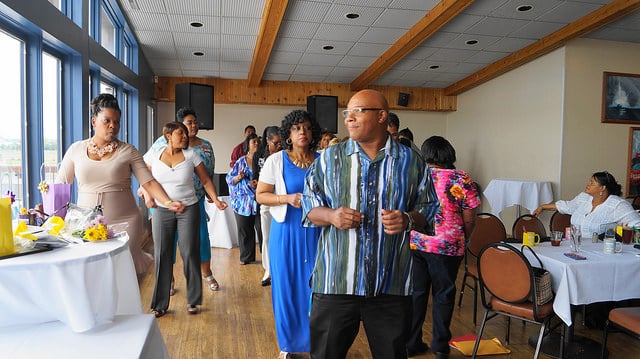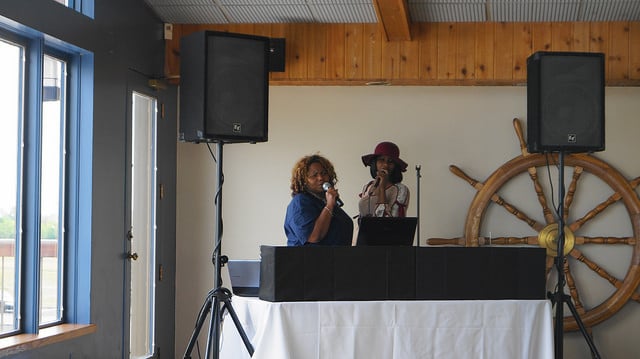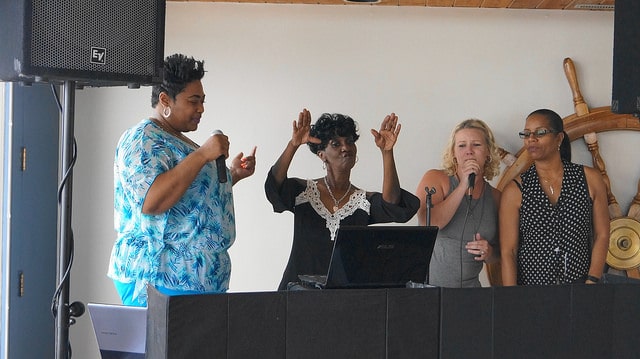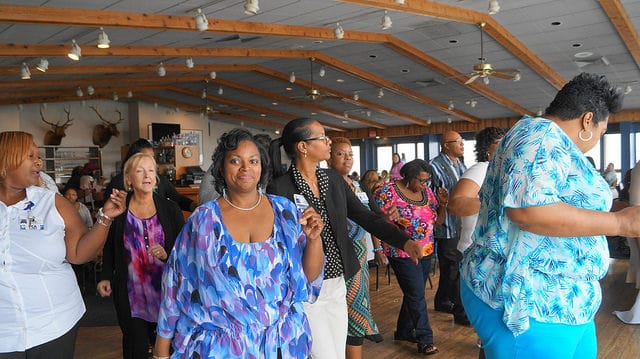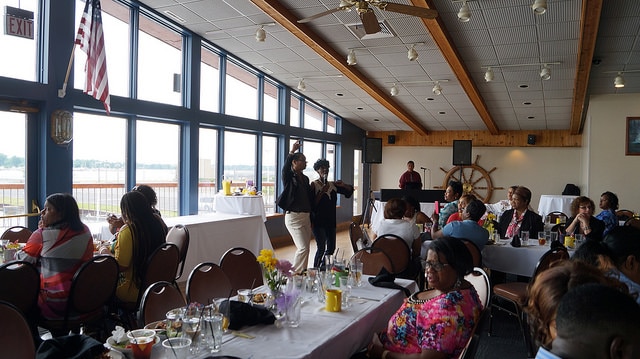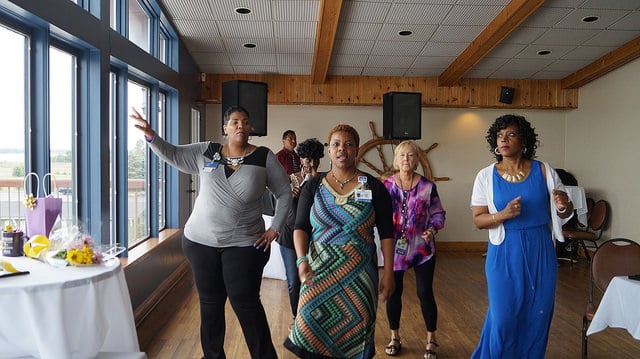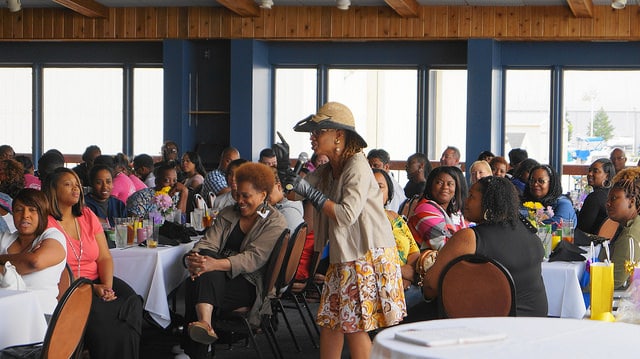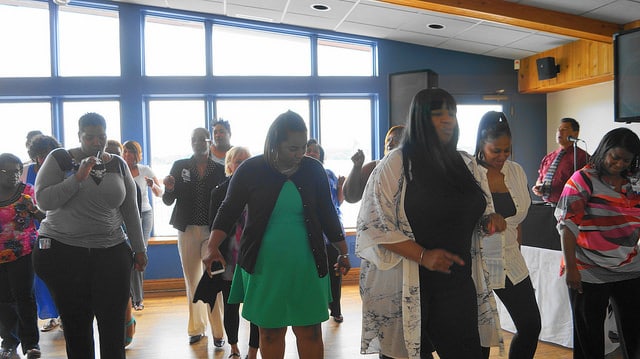 Hi Dean,
It was so great having you DJ!!! I heard nothing but great feedback about your DJing the convention for the Michigan Association of Airport Executives!
Andrea Crawford, CMP – Senior Conference Services Manager – Mission Point, Mackinac Island
Hi Dean, I would like to rebook them for next year, please. They are AWESOME!!
M.F. Catering and Conference Services Manager (Dueling Pianos/Comedy/DJ for Dancing/ Entertainers for NYE party)
Hi Dean,
Thank you for reaching out.  Thank you to you and your staff for all the years you've provided entertainment for our event.  We've enjoyed them all very much!
Holiday Gala with over 400 guests –  6 years in a row!   Take care.
Jennifer B. Senior Business Development Coordinator  HealthPlus
Well done Dean!!! We had a nice get together! AT Spicer's Boat City Celebrating their Award: 14th BEST national Boat Dealer!
Shelley Spicer
Hi Dean
Since we could not get your Band CEYX, again, we were all happy with Don as our DJ for our Christmas party this year.  He listened to our requests & he also played a couple of games which I encouraged him to do. Thanks again for all your help!
Chris J. – Kalamazoo Christmas Party at the Radisson Plaza Hotel  & Suites, Kalamazoo 
Merry Christmas to you too Dean. Your entertainers were terrific. Pat Cronley is my favorite as you know. The magician was good, but I think next year we should try a different guy…different tricks. But the Barry Manilow singer was the greatest….my boss thought he was the best we ever had. Our Christmas party was absolutely a success.
Thank you.  Janet D. – Employee Christmas Party, Troy  MI  (7 years in a row!!)
Good morning, Dean,
The party was awesome! Very good! The team truly enjoyed. I will make sure to keep you in mind for next year. Thank you again for the partnership.
T. B. Store Manager| Home Depot
Hello Dean,
Our Corporate Holiday Party at The EMU Union Grand Ballroom Ypsilanti was great!  We had nothing but positive feedback on George and Michael.  They were able to get people engaged and then played music after their performance for people to dance, which they did.  They both did an excellent job and we were very pleased with their stage presence.  LOVE LOVED them!  Merry Christmas and Happy Holidays.  
J M Human Resources Manager
Hey Dean,
Here are some pictures from the party.  Everyone had a great time with a lot of laughs, which is always my goal.  You guys were awesome and very entertaining!  Yes, we'll plan earlier for sure next year. Hopefully, we'll have another good year (based on weather) and we can do something fun again next year, with your band.
Thanks!  Juli – HR – CEYX Music Entertainers – Company Party – DTE One Energy Plaza,  Lenawee Country Club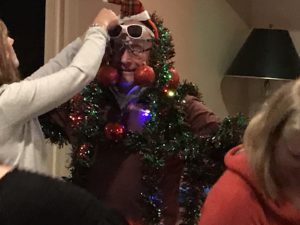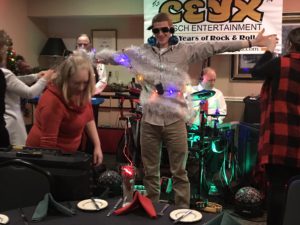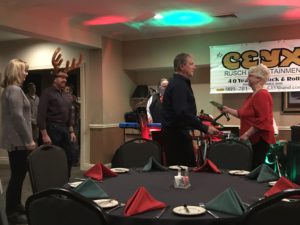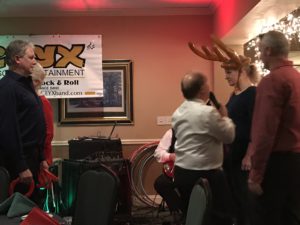 Hi Dean,   Rusch provided yet another memorable night for our consumers. Chris was professional, compassionate, and engaging and everyone loved him at the Dort Federal Event Center for About 500-1000 adults, We hope to have you back again next year. Have a great day!
H B – Administrative Assistant,  Genesee Health System
Hi Dean! I Just wanted to let you know – DJ Matt worked our VIP event last week.  He really got the vibe of our customer base.  I can't tell you how many customers approached me – saying how much they enjoyed his selections.  He truly set the tone for a great night.  I know we have an upcoming event and we would love to have back in Howell.  Thanks!
Best Regards, M. M. Mrg l – Carson's – Grand River Plaza Shopping Center    
Bill was great with our crowed everyone liked it so I am very satisfied!! I made it a point to ask a couple of people that normally bitch about everything and they even said good job. Thank You!
Tom H.C. – Corn Growers Association – Franklin Inn for about 200 Guests!
Hi Dean, All went well.  Bill Hildebrandt was really good, lots of laughs.  We had About 150 Guests attend at the American Legion Hall. Thanks so much for your recommendation.
Karole  M. M.-T. Bowling Association  (Rusch Has booked Entertainment for this event since 1997- 20+ years of GREAT FUN)
American Heart Association: Go Red For Women event at Horizon's for 300 women:  "Dean- thank you!!! Great job"
Dawn W. – Event Chair
Thanks, Dean. It was a huge success!
Kim M.  MWEA – At the Bavarian Inn Lodge
Good Morning, Dean-
We had an excellent Dueling Pianos show on February 2 here in Alpena.   Perhaps our largest crowd, and certainly one of the largest.  We've heard several good comments as people seemed to really enjoy themselves.  So, first, we'd like to have them back again in 2019.  Also, the duo donated all the tips from the show back.  The total came to almost $1850!  Our sincere thanks for sharing their talents, and for their generosity.   They truly made a difference for cancer survivors and families here in northeast Michigan.
Bill and Judy- Fund-Raiser for Cancer,  Alpena
Hi Dean,
Barbara Jean was the Ventriloquist / Entertainer For our United Methodist Church Valentine dinner party.  She was very nice to work with. Our group really enjoyed her. She is very talented!
Thanks, Gary
Dean,
The party was a success thanks to Rush Entertainment.  The dueling piano was a great show and the players got everyone involved.   I need to start planning for next years party and would entertain some suggestions.
Thanks,  Frank W – M.W & E Inc Vice President Safety and Health  – Crowne Plaza Lansing West – About 100 Guests for Company Party     
The show was awesome!  It has been by far the best entertainment we have reserved at any of our functions.  I had a teammate come up to me and say "I never have any fun at these events and I'm having a blast!"  Thank you for making our evening enjoyable!
Tara C. Divisional Coordinator – H Hotel December 
Dean,
I was just getting ready to send you a note to let you know that Aaron did a phenomenal job!  He fit right in and took over when needed, it was perfect!  He was such a delight to work with!  We had more people on the dance floor than ever and the music was just right for the audience we had.  We are hoping we can book Aaron for next year but from what I understand, we would need to have our event on a Saturday again in order to get him as he is usually busy with the Auto Show.  If you could guarantee the same price and Aaron, I will try to change our date to a Saturday, we normally do it on a Friday but our priest had a conflict. Thank you Dean!
Lisa G. – Hospitality & Event Planning Coordinator – Catholic Parish Lake Orion – Volunteer Appreciation Party with 350+ people
Hi Dean, We are getting lots of compliments on the show from Thursday night, many are saying it's the best party we've put on. Everyone had a great time and we would not hesitate to have them back for another event.   Thanks so much!
Candace Swartz – Site Supply Chain Coordinator – Dow A. S.
Cameron was amazing for our Entertainer for Holiday Party!! Thank you so much for the reference.
Robin R.  ABC, At The Venue at 501 in Clare, MI
We used Rusch Entertainment for a holiday party. They were extremely expedient and helpful finding the perfect entertainer for us. They provided a top notch comedian (Cameron) at a reasonable expense. I would highly recommend them for your entertainment needs.
Mandi
Hi Dean:
Thanks again for being a part of our 2017 Holiday Event at the Reserve!  CEYX was a Big hit, again, this year!  Thank you.
After having orchestrated this event for the past 10 years, last year was the first time we had any kind of entertainment.  I was very apprehensive, not knowing how it would go over with our employees.  I must say I was pleasantly surprised, Rusch Entertainment was a HUGE hit!  Everyone loved it and talked about it for days!  Rusch Entertainment was able to get many of our folks totally engaged in singing and dancing.  This was such a hit that we asked you to come back in 2017.
I would strongly recommend Rusch Entertainment for any events, especially multi-cultural companies such as ours.
I wish you and your family a very Merry Christmas and a Happy New Year!
Mary C. –  Executive Assistant, Human Resources – M.P. of America, Inc. – Troy, MI
Hi Dean!    The comments were very positive. Everyone had a great time and loved the crown interaction!   I enjoyed the interaction with the crowd once they were on the floor they stayed there for several songs!  I liked how you all ended the night with the DJ too, fun times!  Thank you!
Tracy   (Gemini) – About 200 Guests for Christmas Party at the Knights of Columbus – Bad Axe
Hi Dean,
Dwayne was fantastic! Very funny and very professional. We had a great time with him…constant laughter. Thanks again!
Mandi T.  Executive Administrative Assistant, SF LLC – About 70 guests at Black Star Farms  (Comic/Entertainer for Company Christmas Party)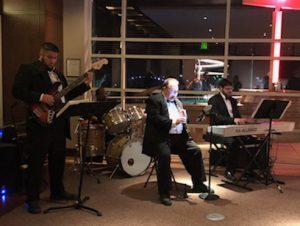 Rusch Entertainment was the perfect company to go through when hiring entertainment for a executive Holiday Party! Many recommendations and fantastic team to work with. We choose the Scott Tuttle Jazz band and were very impressed with the professionalism of the band and music they performed for The Dow Chemical Company at The H Hotel. H.H. Dow Academy
Megan
The music was perfect and appropriate for the timing of our event. For example, during dinner, the volume was low and the music was appropriate, and after dinner the dance music was a perfect combination of get up and dance music. DJ Corey took requests, and played them all! He gave us breaks from high energy dances with soft slow dance music. Truly professional.
Meg – Flushing Valley Golf & Country Club for About 150 guests (Using Rusch Entertainment since 1999!!!)
We love Ruben. His interaction with the activities and employees is fantastic. Always has the most updated music and has met all of our special requests. He's been at our last 3 Holiday Parties and we will invite him back next year.
Cheryl – C.A.Y.A. Grill, Wolverine Lake – About 100 Guests for our company Christmas party! 3rd year!!
Hey Dean,
Cameron was absolutely-terrific! Everyone and I mean everyone loved him!  Thank you for your recommendation and connecting him to us. It is greatly appreciated.
Dr. Root & the Dentist Office – Employee Christmas party – 25 Guests at the Melting Pot of Troy 
Thank you! Everything was wonderful, with Rusch Entertainment and Billy Ray Bauer. It was a pleasure! We hope to work with you again in the future!
Elizabeth W., Director of Sales

I booked our corporate Christmas party with Rusch Entertainment, a DJ and comedian. Of course you are always worried – but I shouldn't have as both were very good. We had Kim (DJ) and Bill (Comedian) and they were awesome! Kim started the evening with some Christmas carols/songs (5:00 pm) as were eating dinner and socializing – then Bill came on after dinner. He was so funny! Then Kim kicked it off with dancing until 11:30! Everyone stated they had so much fun and we look forward to booking with them next year! They definitely made my job easy.
Annie
Here are a couple photos taken last week in the Tommy Hilfiger Store parking lot. DJ Dean has DJ'd this kick-Off Christmas shopping weekend for over 10 years. They started to use DJ Dean after years of searching for a FUN DJ.  11 years ago the famous radio station DJ was a flop because he just sat there and didn't know how to entertain. This is what the Director of Marketing wrote:
I just wanted to take a moment to provide my sincerest of recommendations of Dean Rusch and everyone at the Rusch Entertainment team. We have been partnering with Dean for our Deer Widows Weekend event for a number of years now and he never fails to deliver a fantastic and professional performance. Dean is the perfect DJ/host for any corporate event as he has a way of connecting with people that is both engaging and entertaining. I can't recommend him enough for your next big event!
No other DJ in Michigan would be able to get everyone dancing on a Sunday morning at 6am-10am in a store parking lot, with temperatures at 35 degrees!  Hundreds of women attend this event from hundreds of miles away expecting to see DJ Dean and join in on the FUN.
Jason W. Director of Marketing and Business Development
Birch Run Premium Outlets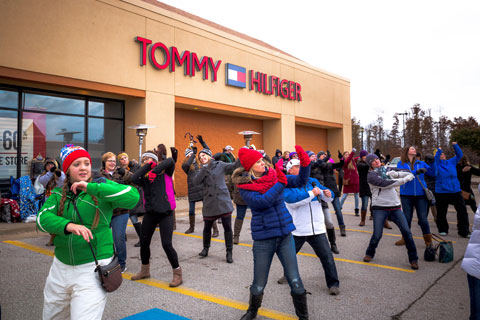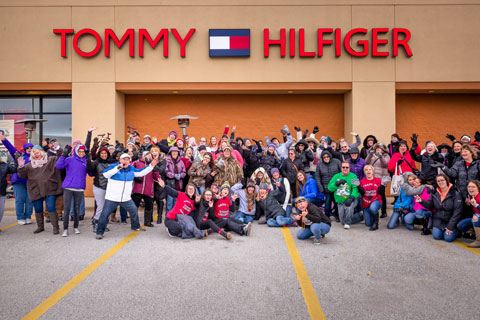 Cameron was AWESOME!!!!  Our attendees (young to old) loved his show.  Thank you for the opportunity to work with your company this year.
Karlyn W. – Deputy Director, MWEA
Cameron's magic/comedy show was very well received so if there's something similar, that would be great for next year at Boyne.
Thanks and have a happy holiday, Amy B. – Membership & Events Coordinator MWEA
I think everything went well.  Yes we are back at Grand Traverse Resort.
Cindy T., CMP – Director of Membership Services MA for HC
Dean,
Bill did a great job and read the room beautifully. I sort of anticipated it would go over well and it did.  I've received a lot of positive feedback and I think we have a new yearly banquet tradition: Comedian/Entertainer.  Thanks again for all your assistance with this matter.  100 Guests at the Ukranian Cultural Center, Warren  MI
Mike P.  the General Motors North American Golf League 
Hi Corey!
Your Murder Mystery for Girls Weekend was amazing!!! Actors were so great. Everyone had a blast. The actors had a lot to deal with too because we had all been drinking all day and they did a fantastic job managing us all.  For about 25 guests! Thank you!!
Amanda Paul
We had such a good time the last couple of years with Rock'n Ruben at NHK's Holiday Party ( Crown Plaza Novi )  that we'd like to book again this year.  Please let me know if available & cost.   Thank you.
Cheryl M., International Corp, Novi – – Administrative Assistant
Hi Dean,
Rock'n Ruben was awesome as usual for our PCA Recognition luncheon at Sindbads Restaurant in Detroit.  We use him every year!
Lisa Fox, Coordinator Clinical Placement Database – Nurse Recruitment – Detroit Medical Center
Dear Dean,  Friday went fantastic. Barbara Jean was amazing. She arrived and set up while the residents watched. They didn't want to be late. Her performance was exceptional. The show was appropriate and she added in personal touches pertaining to Holt, MI and our 25th celebration. She even worked it in to the show when someone's cell phone accidentally went off to put them at ease. The residents loved her witty jokes and are still talking about it 3 days later. It certainly added a touch of class to our celebration. Barbara was a very gracious performer and her skill as a ventriloquist was mind boggling. (How do you sing and throw your voice with an accent?) Since we are a small not for profit, we don't use paid entertainment very often. It was certainly worth the money and we will be sure to contact Rusch entertainment in the future when the need arises again.
Sincerely, Lisa A. from Great Lakes Christian H.
We made the right decision to use Rusch entertainment for our retirement party. DJ Aaron and comedian Bill Hildebrandt were both outstanding. They exceeded our expectations in every way. Bill got the party rolling with his hilarious narrative of life. He engaged the crowd, and had everyone laughing. The crowd was of varying ages and everyone loved him. We received so many positive comments. Everyone asking where did you find that guy? The "white Methodist ladies", " the stoner guy" and the "twentysomething guy" he used in his presentation was spot on. You would have had to be there to know what I mean. But trust me he was funny!
Aaron our DJ was so perfect, I feel his talents will take him far into the entertainment business. He articulates well. His presence is both professional and warmly sincere. He went out of his way to make sure the evening's events proceeded the way we wanted them to. He not only played the music we wanted, he took care of our family. We didn't have to ask him for anything. He contacted me before the event, to get a feel for what we wanted and then delivered a very fun night. On a scale of 1- 10, he is a 15!.
I recommend to anyone, if you want a perfect party, contact Rusch entertainment and you will have a night to remember!
Doreen, Covenant Hospital Retirement Party
Cameron was hilarious and wonderful. Everyone enjoyed him. EVERYONE laughed and laughed. We have a stressful day and he made it all melt away!  This Conference at the Bavarian Inn Lodge is for Michigan Dairy farmers age 21 – 41 that come together for one day to learn about the dairy industry and get to know other farmers within our cooperative. The evening activity is their time to unwind!
THANKS Jessica!
Hi Dean
All Three acts went over really, really well.  It was fun to hear crowd cheers amongst the crowd of 1000-1500 people for our spring corporate trade show at the Soaring Eagle Casino!  We had tons of smiles from the guests watching the strolling entertainers surprise everyone with one trick after another.  We heard lots of compliments!
THANKS  Kim F. Operations Manager
(FYI: This company has already hired 6 more entertainers for NEXT year from Rusch Entertainment!  Rusch Entertainment began entertaining for them every year, since 1994!!!)
DJ Corey did an awesome Job! We have so much fun at our Employee Holiday party in February! Dancing until midnight ! I received so many compliments on the music. Corey made me look great! We will continue to book Rusch Entertainment for years to come! Thanks again Corey!
Sandra – Customer Sales & Service Representative – Wolverine Bank
Rusch Entertainment has been a pleasure to work with, the entertainers have been friendly, professional, and very entertaining for all of our attendees. I will definitely use them again for future events.
Bob – Dueling Pianos at FireKeepers Casino Hotel, National Electrical Contractors Association
Hello Dean,   The Dueling Pianos entertainment was fabulous! We actually had employees who were saying the wished the show was longer! They did a great job, we were very, very impressed. It looks like we may be a repeat customer of the dueling piano act at the Holiday Inn of Midland!   Thank you!!
Arianna – Human Resources Generalist – Life Sciences 
Hi Dean:
CEYX did a fabulous job – absolutely perfect for our event!!!! FUN Instrumental Dinner music for about 300 Guests for Employee Service 5 year Award Banquet at Apple Mountain.
Thank you.
sKrystal K. Hadaway, SHRM-CP
Human Resources Director
HealthSource Saginaw, Inc.
Autofest 2016 – Dean entertained 50,000+ people in ONE DAY!
Hi Dean:   We had an awesome day & night.  Much thanks to you people were happy, coming in to see what we had, and they bought!  In addition, I had a great time.  Thanks!!!  See you next year…Same Time…Same Place…Same Event..Autofest 2017!! ***** Carol McClellan – The Little White House Boutique

Corey!  It was awesome!  He had all our songs and set the tone and the atmosphere!!  Thanks for a great job.   Annual Convention for the Women's Council of Realtors- 5 State Region
Robbin Barnes, ABR, PMN, SFR, SRES
I have honesty heard nothing but the best of reviews for your show, you were electrifying, such high energy, seriously lit up the room!!!  Having the audience participation was over the top, working with our peers 50 + hours a week for years and then participating in an event such as yours, many of the attendees loved to see there  boss's, singing and the   hula hooping on stage…PRICELESS…..  You have a way of engaging the audience, so keep doing what you do, because you are AWSOME!!!!!!!
Patty D. – Executive Sales Director
Michigan Association of Finance S. Administrators 2016 Conference at the Ann Arbor Marriott Ypsilanti at Eagle Crest. The CEYX Band performed a two hour show: Dueling Piano style Band Show with FUN Engaging music.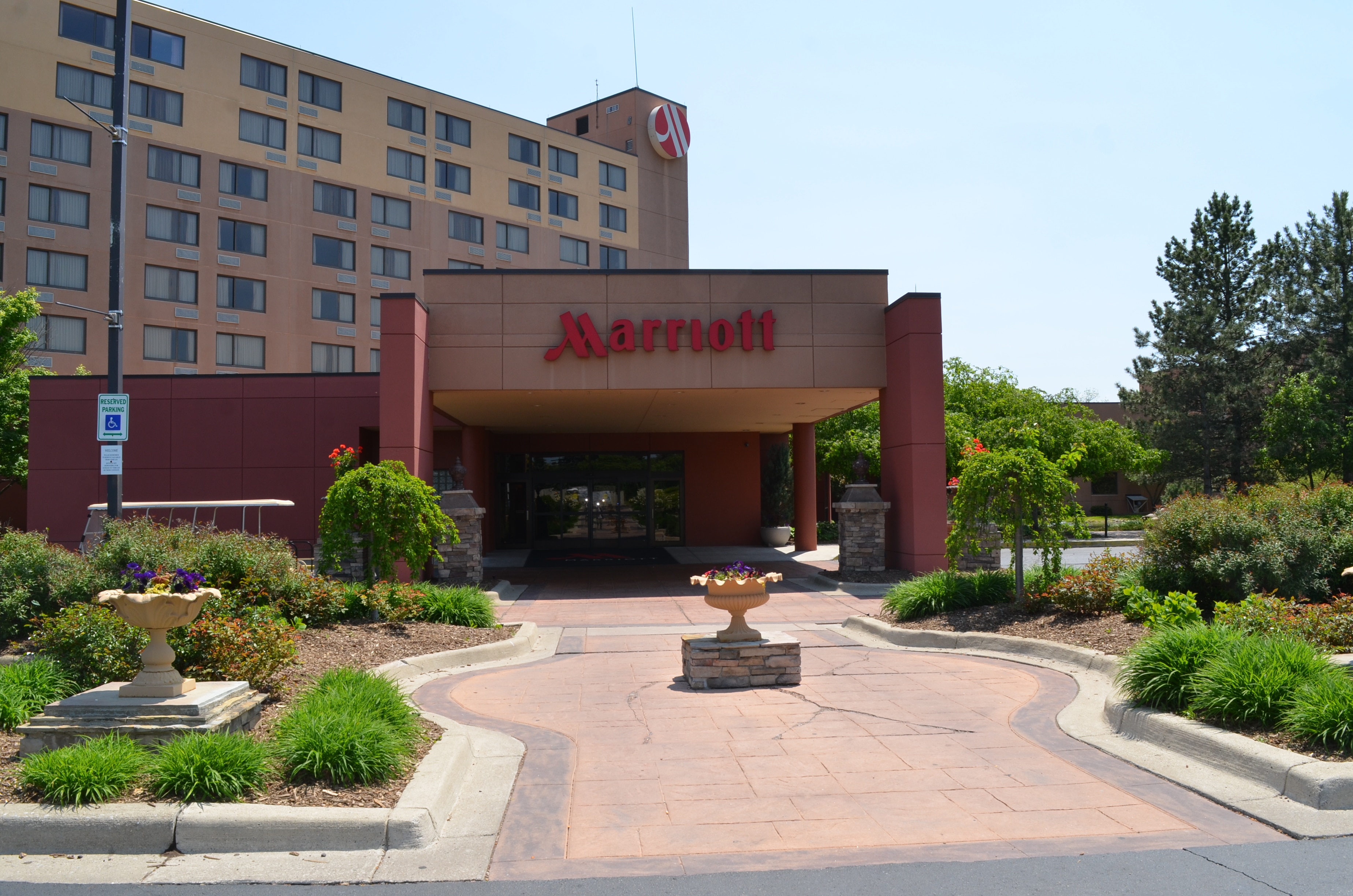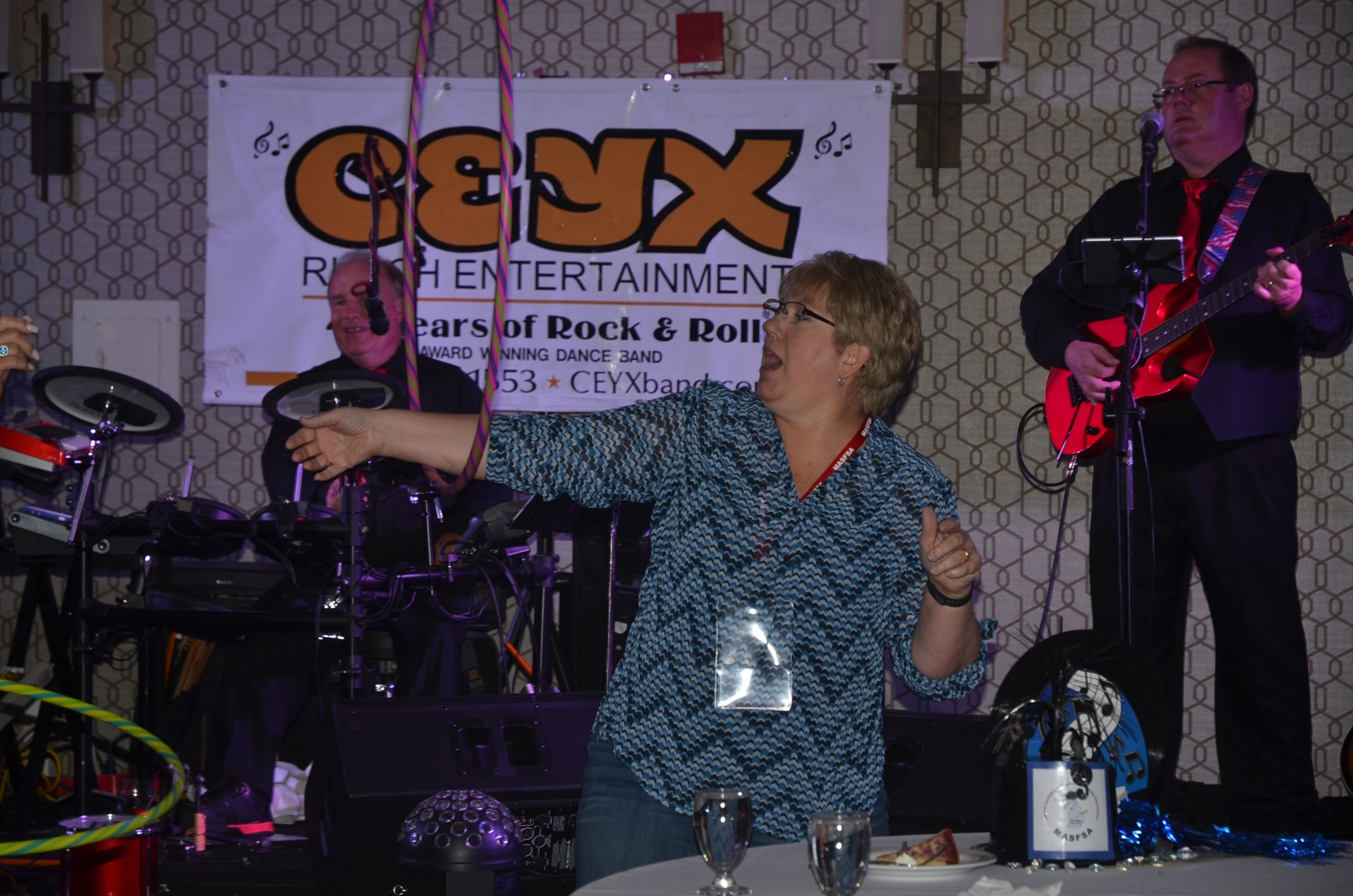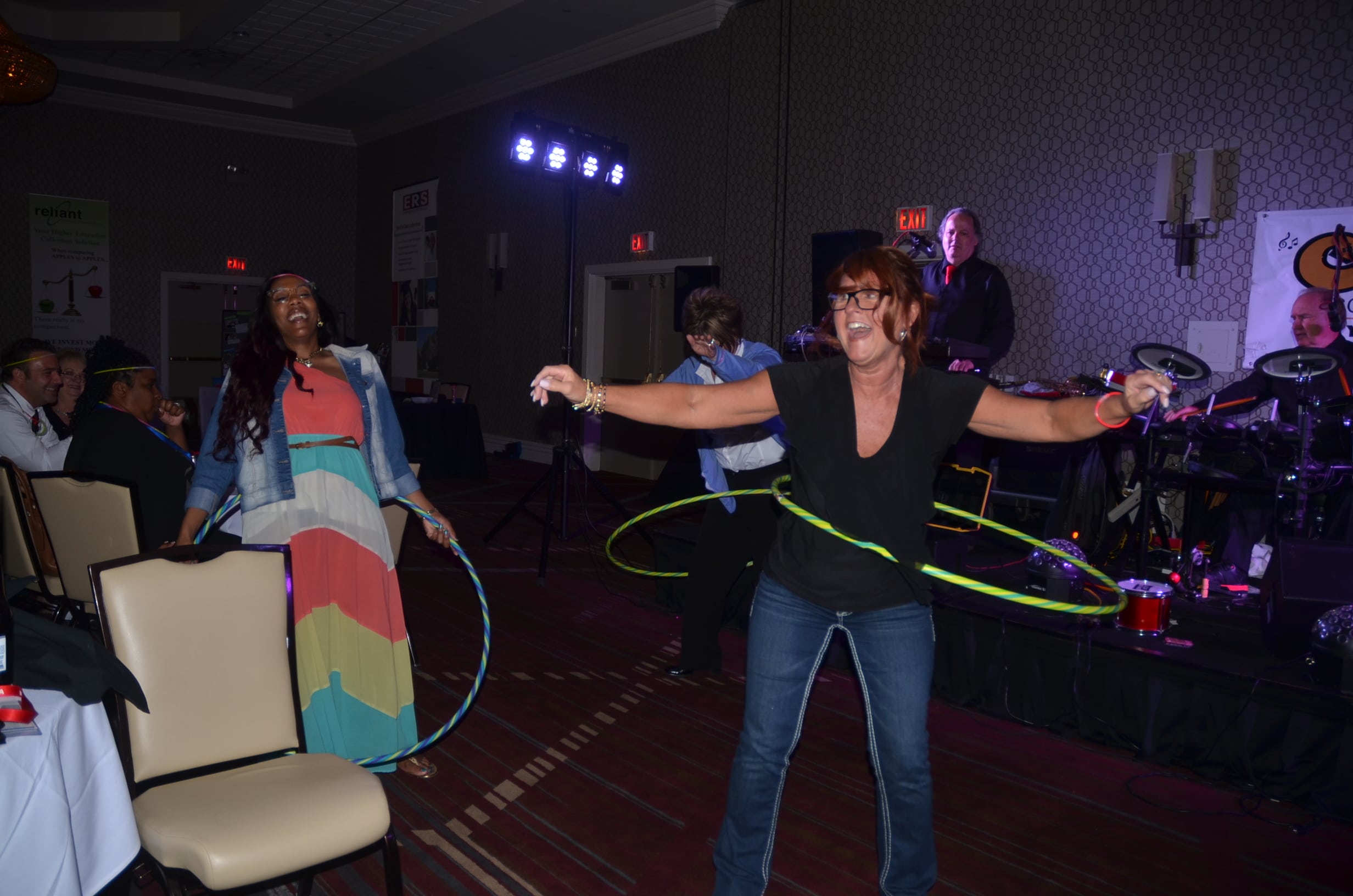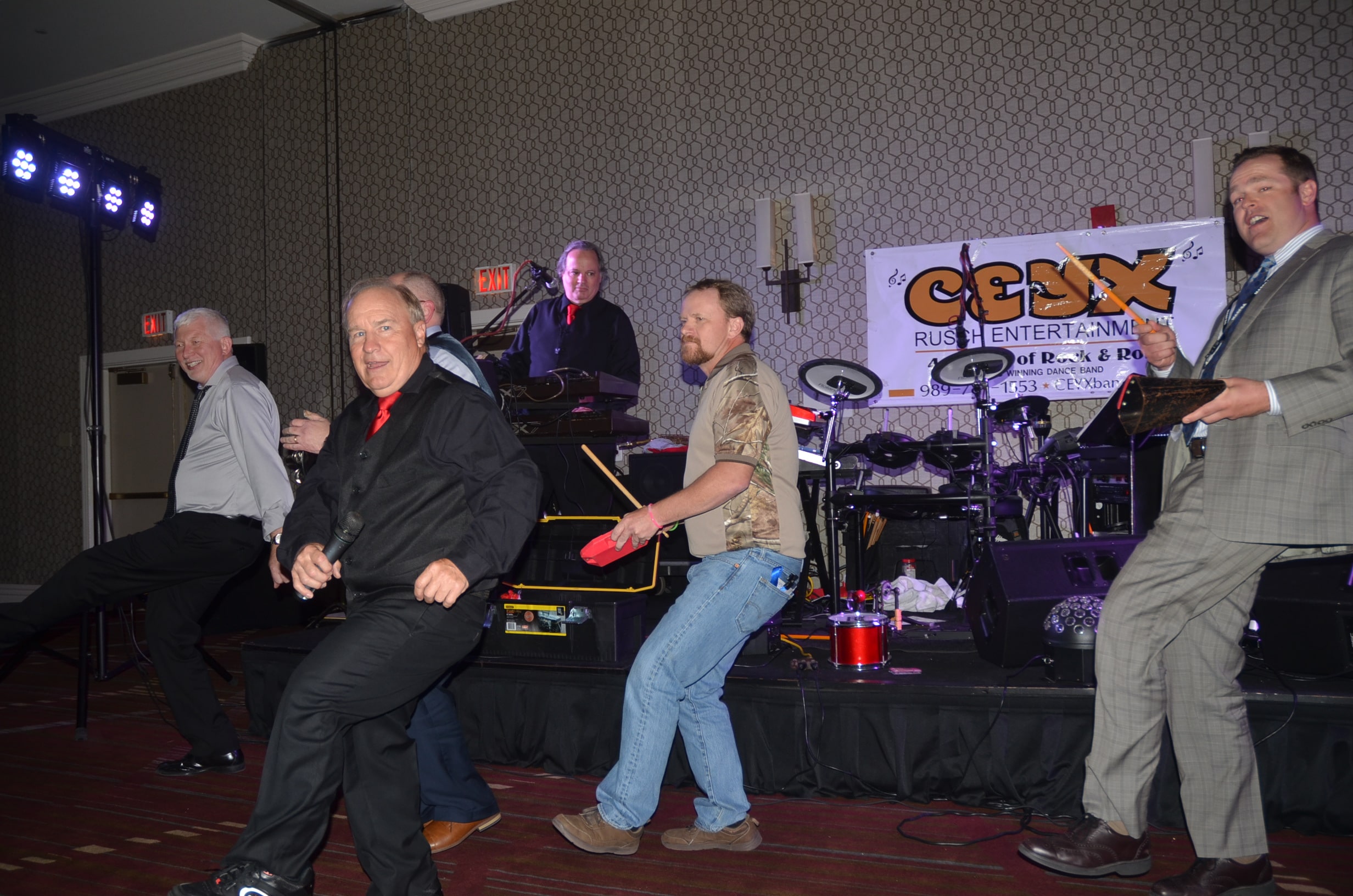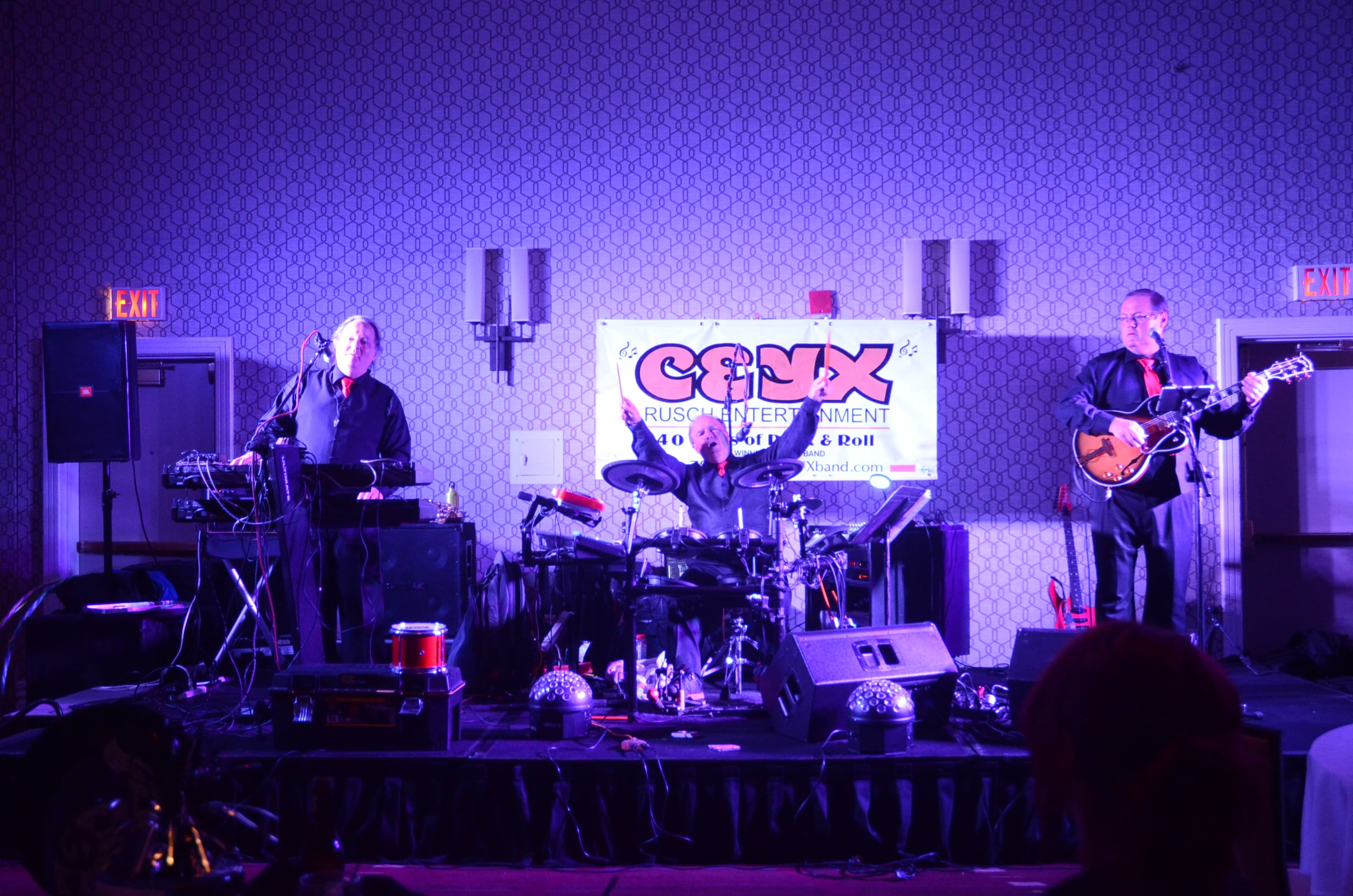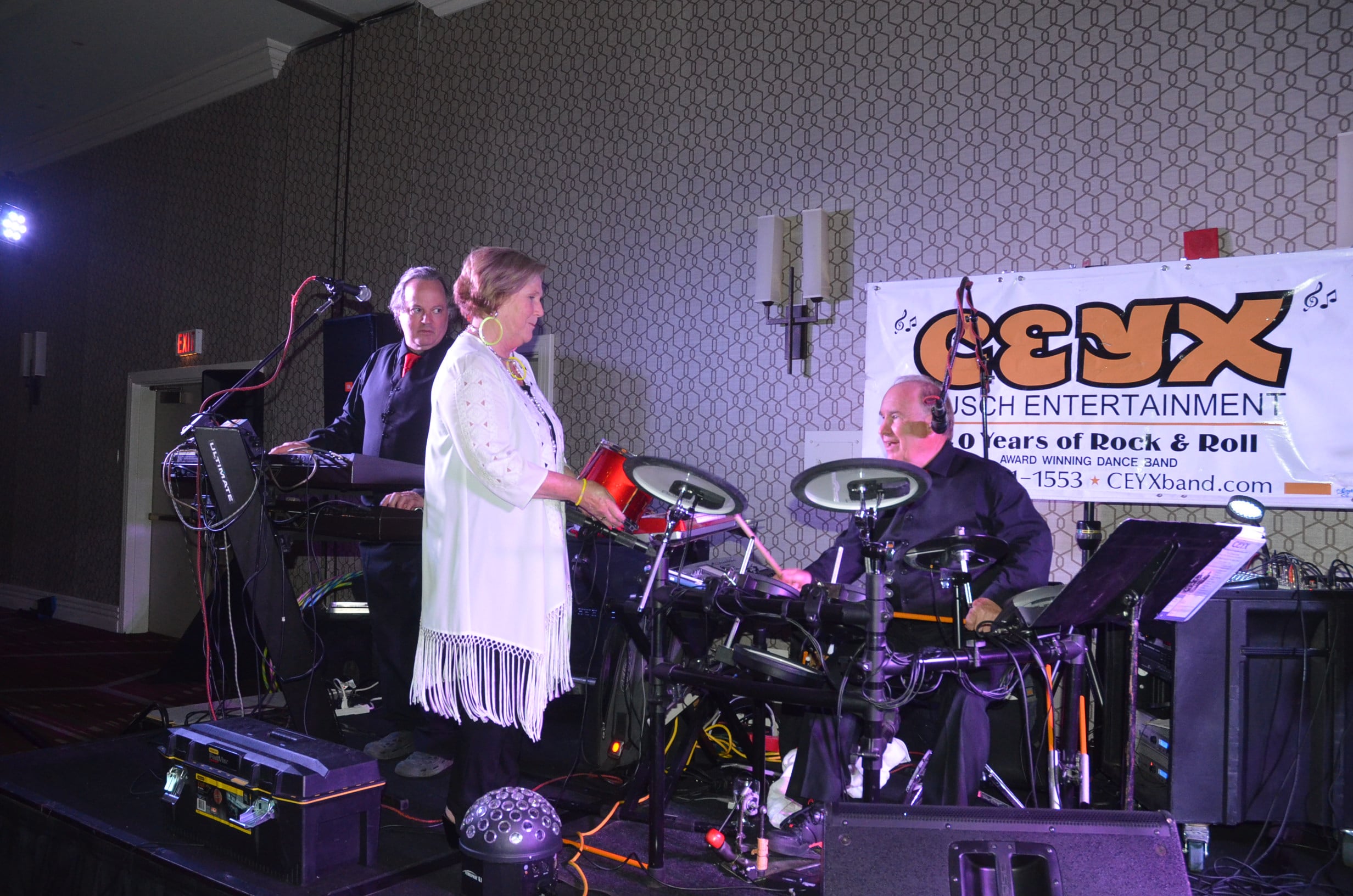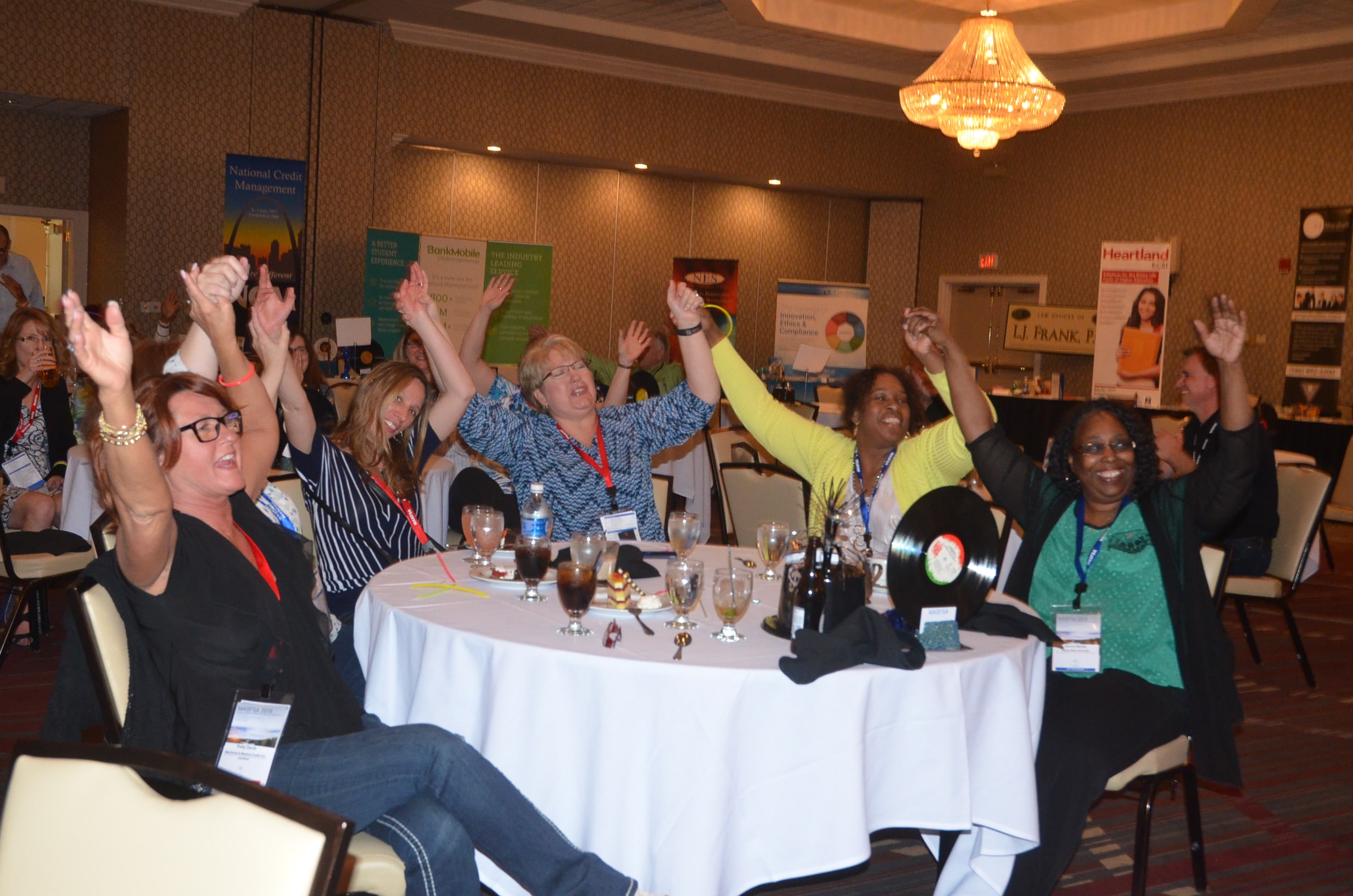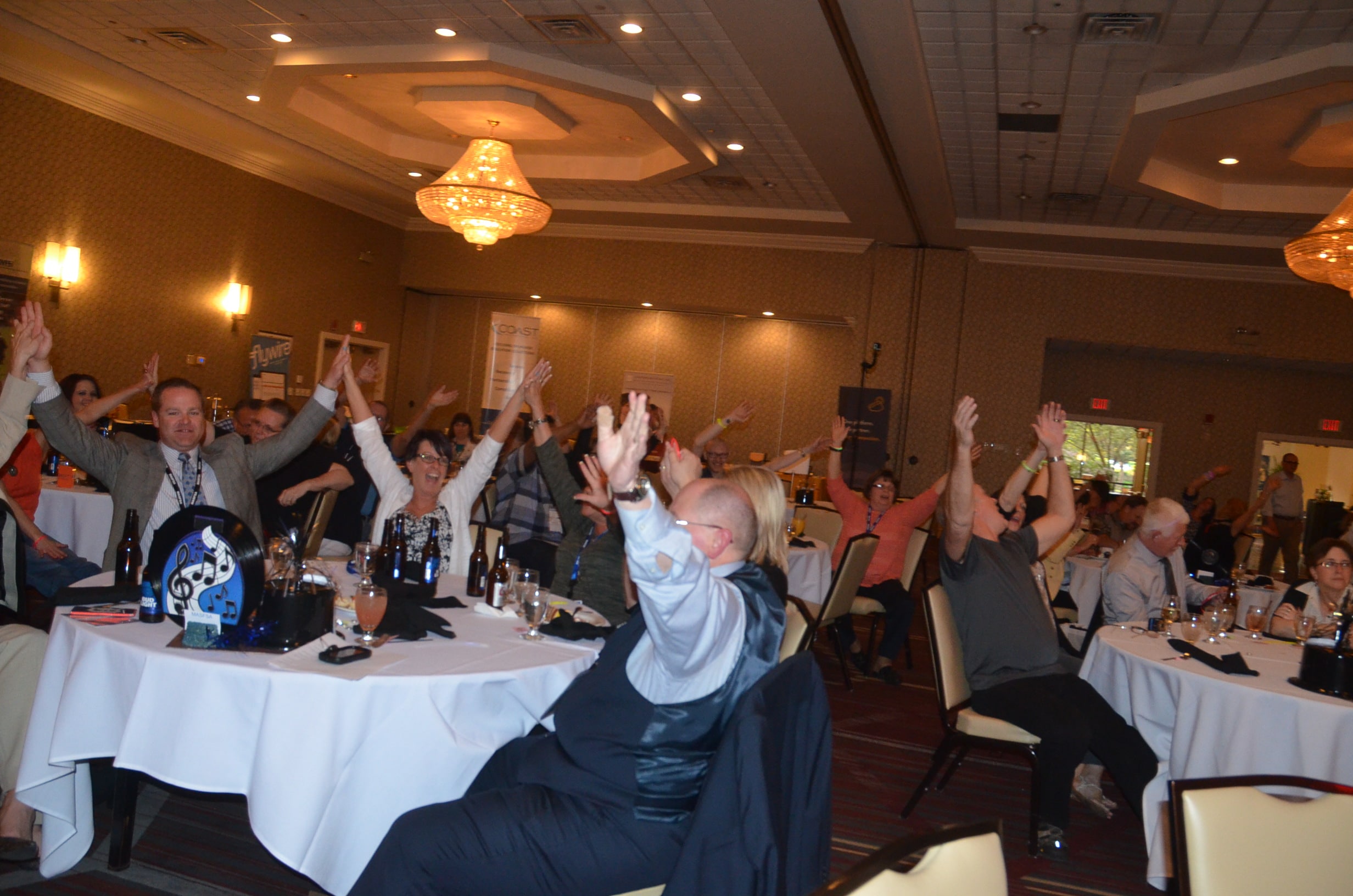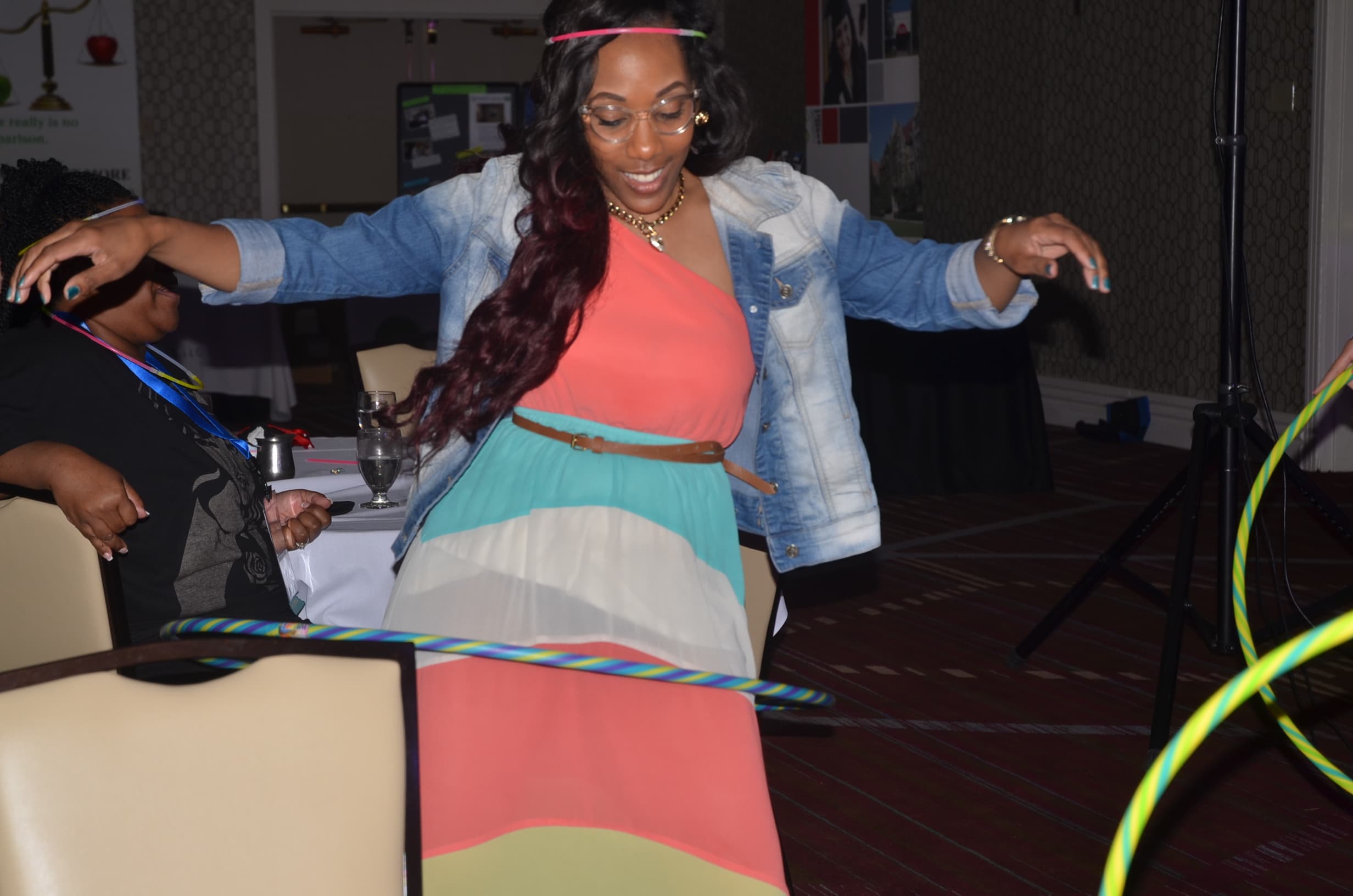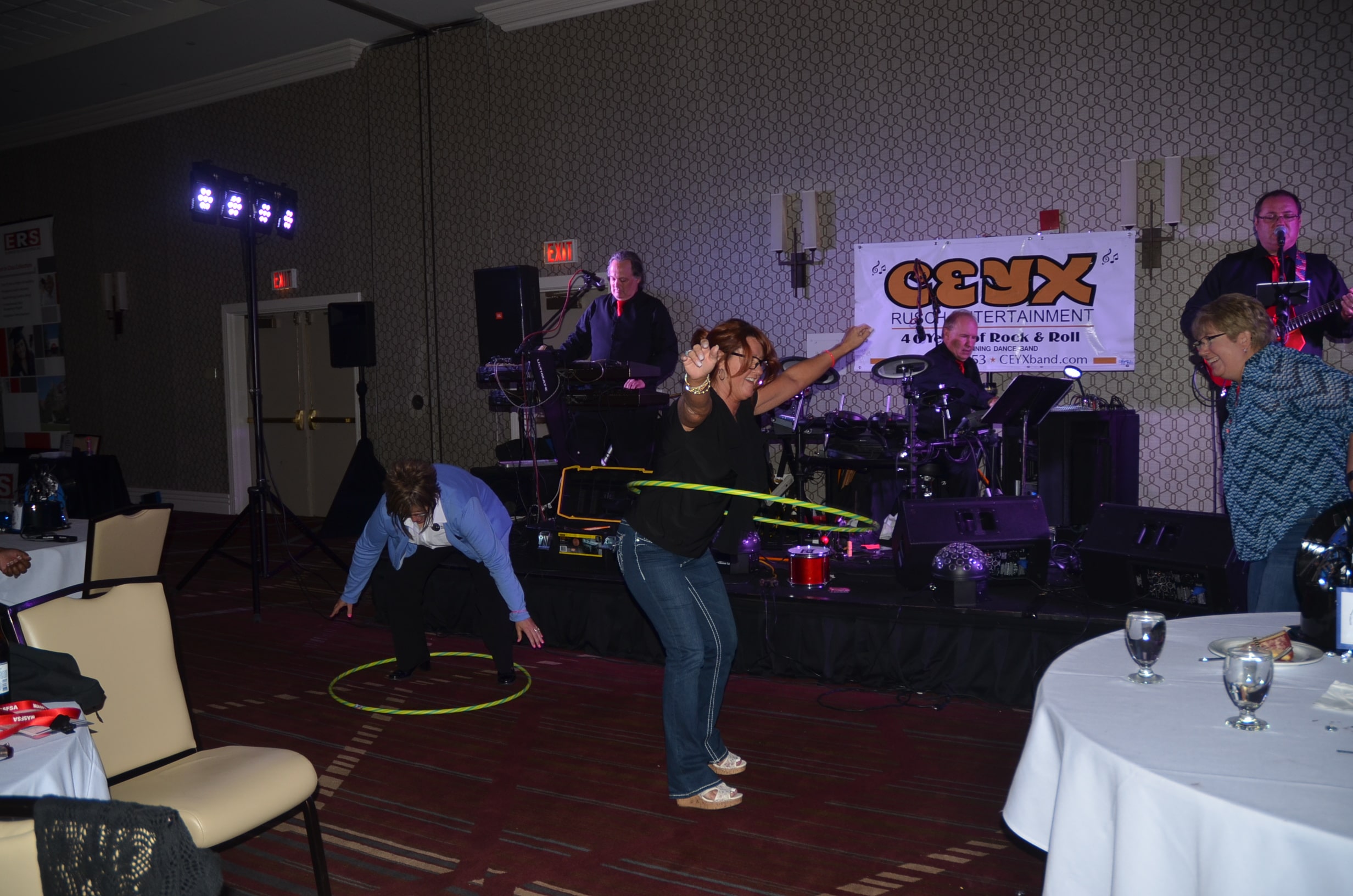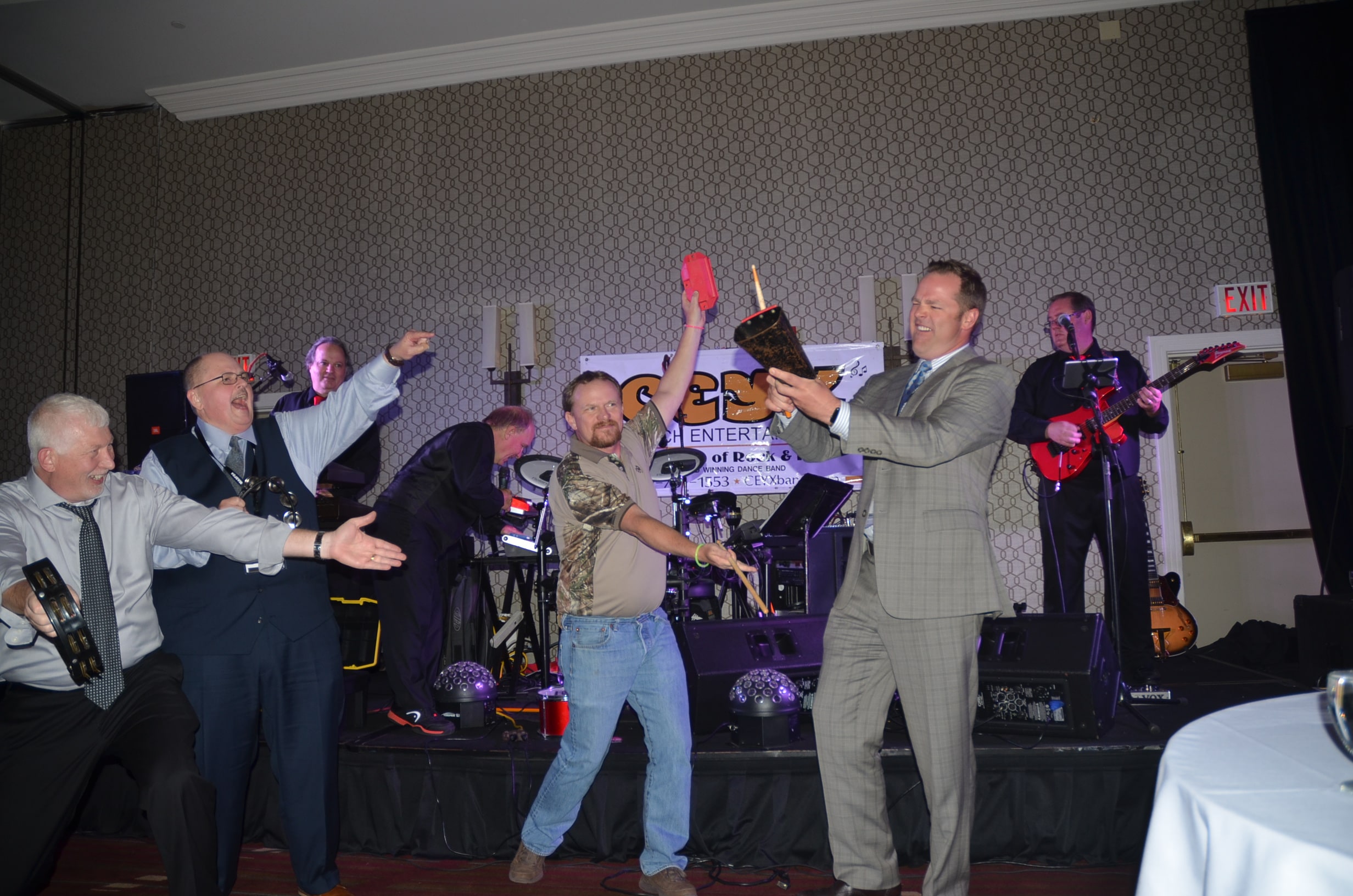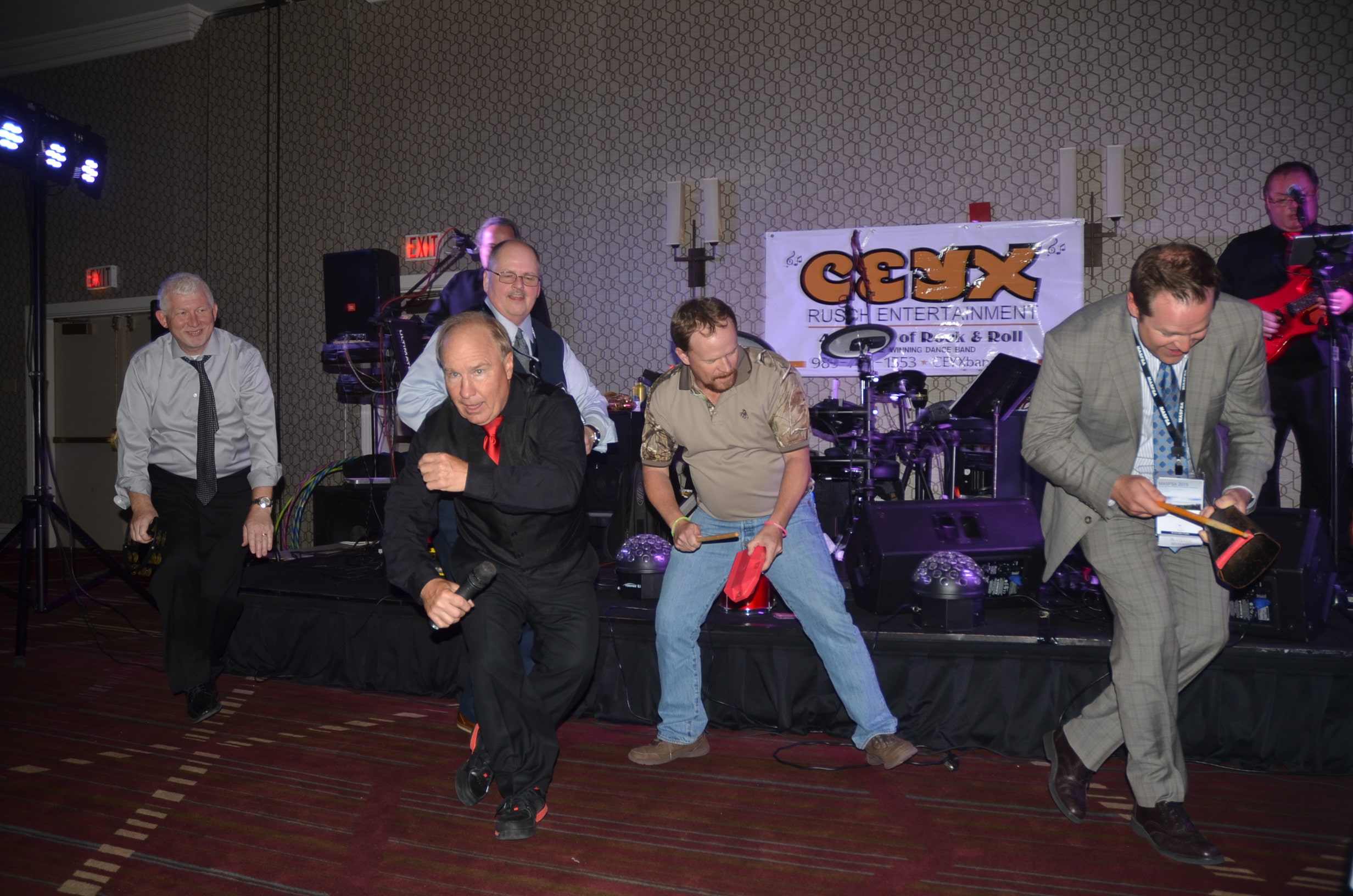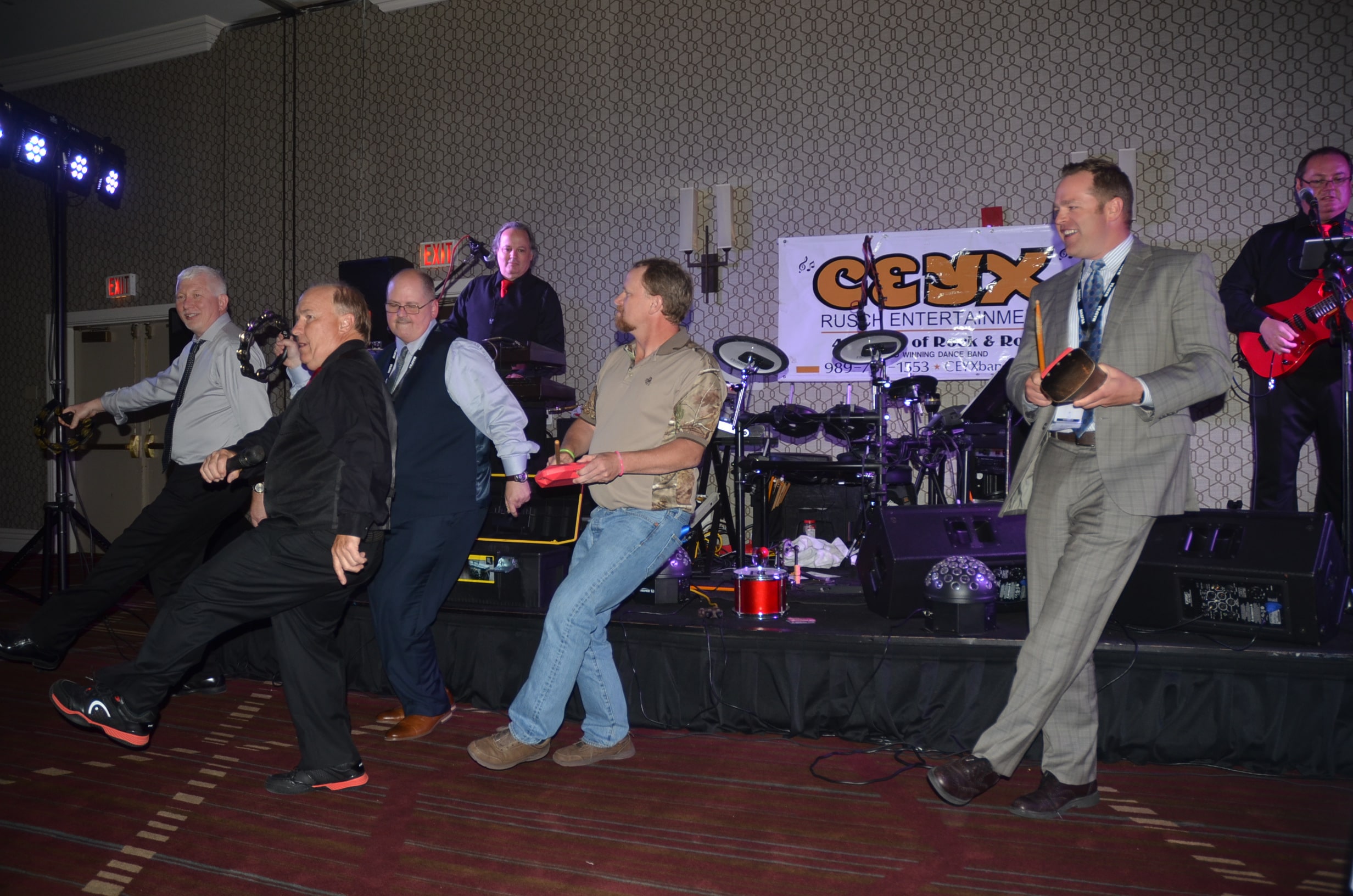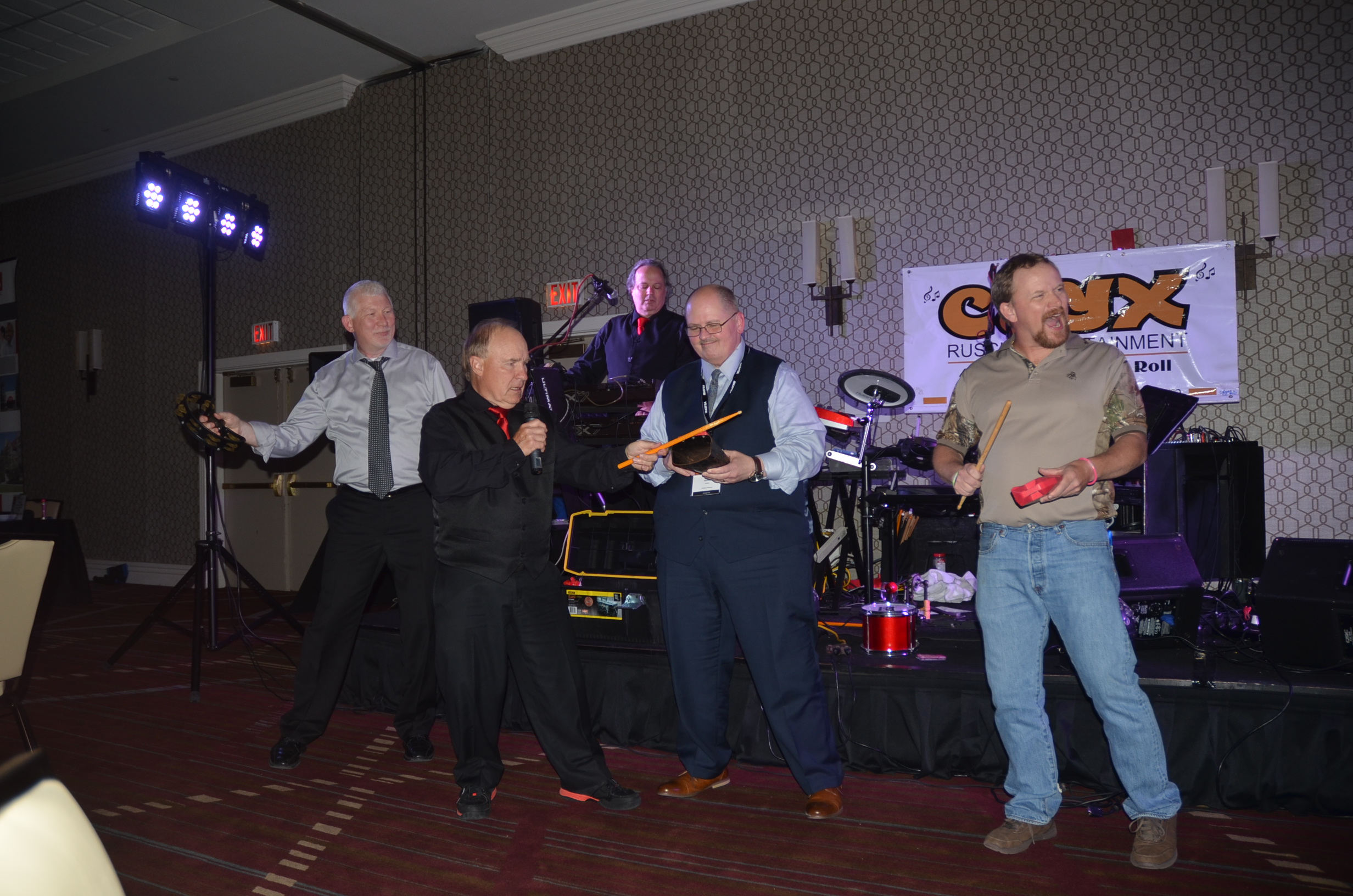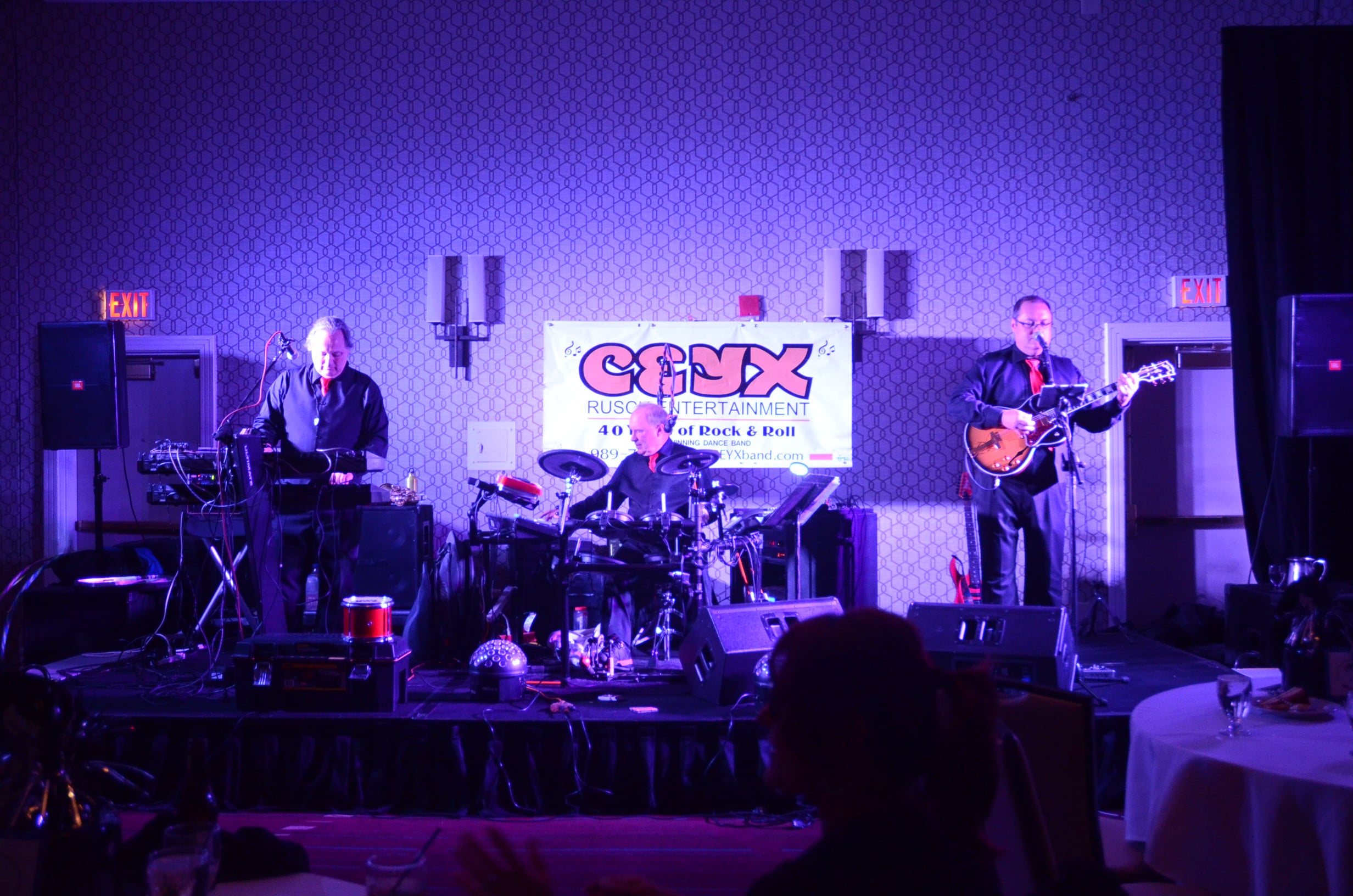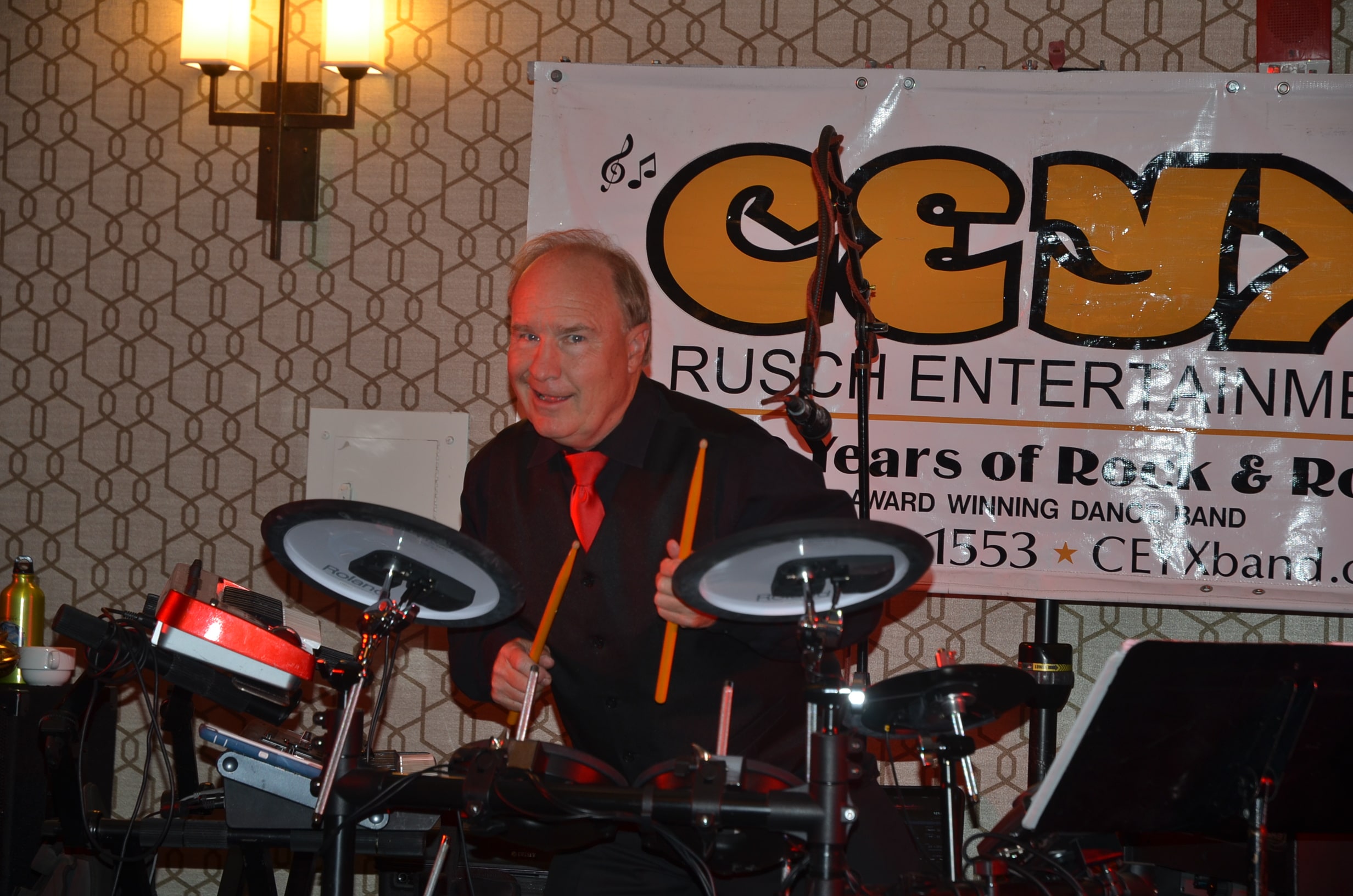 Hi Dean! Everyone enjoyed the music!! THANK YOU so much for everything!!    Chamber of Commerce Christmas Party.  Nearly 350 people at the Midland Country Club.
Melissa, Program Specialist, Chamber of Commerce – DJ Dean 4 years in a Row!!!
Hi Dean!  Everyone enjoyed the enclosed photo booth and having Rob there!  He was on-time, professional, and friendly.  We will be calling you for next year and requesting Rob.
Thanks, Laurie – B. Medical
DJ Kim did just Fine for our union Christmas Party.  We are looking to move venue, please hold Dec 2nd and Dec 9th for us. I will have a date by January 16.
THANKS Wanda!  Steel Workers!
Dean!   In one word!!!!  Aaron was FANTASTIC!!   Thanks again for your help.  Aaron did a great job with both his magic as well as entertainment.   We will be in touch again next year.
Have a Merry Christmas – – Greg, F, Technologies, Inc.
Hi Dean,  Your Dueling Pianos/Comedy/Entertainers for our Company Holiday Party were FABULOUS!!!! We had About 150 Guests at the Indian River Golf Club-  (4th year in a row booking entertainment from Rusch Entertainment)
Keri S., HR Generalist –  M I W Inc
Hi Dean:  Our event last night was FANTASTIC!  Everyone here is still talking about it … CEYX played just the right kinds of songs; got everyone engaged, especially our President as Santa Claus!   I would highly recommend using Rusch Entertainment and we will certainly look to have you perform at next year's Holiday Event!  Thank you again … I wish you and your family a very Happy Holiday!   (Over 250 people at The Reserve Banquet Hall, Birmingham)
Mary C. Executive Assistant, Human Resources, M. P. of America, Inc.
Hi Dean,
"I thought the second floor was a great touch. We had singing in the room we were in as a result of the Karaoke twins: Hayes & Brayley"  (During Dinner Tom & Dean entertained with Christmas songs and oldies on the 2nd Floor using the Grand Piano and saxophone.  The spontaneous Sing-a-long with White Christmas and Winter Wonderland was amazing!)  "The people I talked to had a great time and loved the music".  After Dinner CEYX played a non Stop set of Dance Music on the 3rd Floor with hits from the 60s thru 2016 –  "Great job, Dean".
Jack P. President –  Saginaw C.  2016 Christmas Ball – Dinner Dance – Rusch Entertainment has Booked this event since 1980,  At Least the 27 times!
Good Morning,
Cameron was by far one of the the best entertainers we have had for our group's annual Vendor Party at the Soaring Eagle Casino & Resort for About 300 Guests. Thanks for recommending him.
Carrie W – M. Supply
(Rusch Entertainment has booked great acts every year for this since 1993)
Hi Dean, Thank you to you and your staff for all the years you've provided entertainment for our event.  We've enjoyed them all very much! 6 years in a row at the Bavarian Inn Lodge & Conference Center!  Take care.
Jennifer Berlin, Senior Business Development Coordinator, HealthPlus ® – Now part of the HAP® family
Hi Dean, Bill was a big hit.  He kept everyone laughing and put on a good show.  I would use you and him again the next time we have a function and can't thank the both of you for all you did.  I have had several people ask how we found him, and will recommend you every chance I can.
Comic/Entertainer for fundraiser for The Moose Club – Sincerely, Dan B
Hi Dean!  The Dueling Pianos.  Everything went smoothly, no issues. Thanks for booking 3 years in a row!
Nestle / Ice Mountain Company Party at the Holiday Inn Hotel, Big Rapids
(Year after Year) The party was a great success! We had a blast! Aaron was great as usual! Thanks again Aaron for a fun time at the H Hotel!  See ya next year!
Sandra H.  W. Bank
Everything was great Dean!  Thanks for the top notch entertainment!!  You were right, Cameron was a big hit and we all enjoyed the band CEYX for the 3rd year in a row.  Thanks too for the special music during the happy hour (CEYX unplugged!)…..another great idea to move near us for that set.
Karen – Nexteer Automotive  Christmas party at the Country Club  
Hi Dean,
Your Comic Bill Hildebrandt  an excellent job at the Doherty Hotel  in Clare!! We really, really were impressed with him!  He was Excellent! Definitely would recommend him!
Thank you!
A. K.  – Human Resources Generalist – Life Sciences
Cameron Comical Magic and Readings by Laura were AMAZING!  Rob with the Photo Booth was extremely helpful and tolerant with us!  We received several compliments from all our attendees and they were all still talking about them in the morning at breakfast.  Our convention was extra awesome this year because of you.  We have used your company several times and have never been disappointed and this year is no different.
Thank you, Sara, Dairy Queen at the The H Hotel 
Dean, Matt did an amazing job thank you so much for being a part of our party. Will definitely be using you again next year and will spread the word to any upcoming events with family and friends.
Thanks, Jenn – Kohl's Department Store at the Gene Davis & Sons Banquet Center, Jackson