WE'VE ENTERTAINED AT SOME GREAT PROMS!
May 2020
"Hello Dean, our Administration has officially cancelled Prom for this year. We cannot come up w/ a hard date for next year's prom at this time, but could you please pencil in for your DJ/Photo Booth service on April 24, 2021. The event is Prom & the venue remains the same.  Per our request telephone conversation, we will roll our deposit paid for this year forward. Your new contact person will be the Class of 2022 Advisor. I will share the information with her that you have provided me. I am thankful & appreciate the ease of our working relationship & your flexibility. Be well!"
Class of 2021 Prom Co-Advisor  (Rusch Entertainment has been DJing this prom since the 90s!!!)
We excel at providing age appropriate entertainment for Proms & School Events!
SENIORS … WE CAN DRAW YOUR ENTIRE CLASS!
Thank you for considering us for your upcoming dances! When a top quality Disc Jockey is important, we've got what it takes! More Schools Book a RUSCH DJ than any other DJ Company!
Rusch Entertainment should be your first choice for entertainment at your high school prom, homecoming or any school dance or event! Rusch has the latest music to get (and keep) teens on the dance floor. Our experienced DJs are professional and will play music that's appropriate for the age group they're entertaining. With the best sound equipment and biggest music selection, you can't go wrong with a DJ from Rusch Entertainment!
We have the widest variety of music around and will work closely with you in song selections. All of your special events will be personalized the way you want. We are not "Ordinary" DJs! We are experts in musical entertainment! We have the widest variety of music around and will work closely with you in song selections. All of your special events will be personalized the way you want. Our lights and sound systems are absolutely the best money can buy. Our 20+ years of experience is final touch that sets us apart from others. We will make your event "FUN" and unforgettable. It's not "Just The Music" but what "We Do With The Music" that makes the difference! It is our vast experience that helps us "Read The Crowd" and Keep your guests dancing!
Port Huron Northern High School
Carrollton High School
Hemlcock High School
Valley Lutheran High School
---
---
DJ Matt at DeVos Place in Grand Rapids for the Michigan State Business Professionals of America Annual Conference!
Caricaturist Deb at Northwood University
Last year, 55 high schools booked us for Amazing Proms! GREAT for ALL college Events!  Northwood University, Saginaw Valley State University, Delta College, Eastern Michigan University, U of M, Central Michigan University and others.
Below are some of the schools we've performed at.
Detroit Catholic Central
Hemlock MS & HS
Swan Valley MS
Freeland MS & HS
Northeast MS
Marlette MS & HS
Tawas JR. High and HS
Michigan School for the Deaf
John Glenn HS
Christa McAuliffe MS
Lake Fenton HS
Dryden MS & HS
Clio HS
Harrison HS
Thurston MS
Our Lady of Lakes HS
Nouvel Catholic Central
Valley Lutheran HS
Central MS
Bethlehem MS
Peace Lutheran MS
St. Peter and Paul Lutheran MS
Holy Cross MS
Merrill MS and HS
Saline HS
Gladwin HS
Coleman HS
Fowlerville HS
Ogamaw Heights
Grand Blanc HS
Grand Blanc East HS
Holly HS
Cass City HS
Meachum Jr high
Millington HS
Bad Axe Jr high and HS
Flint Powers HS
All Saints HS
Montrose HS
Rittmueller MS
St. Peter and Paul Catholic
Hartland HS
Houghton Lake HS
Alma HS
Croswell-Lexington HS
Alma HS
Henry Ford HS
St. Clair HS
Birch Run HS
Pinconning HS
Stockbridge HS
Chesaning HS
St. Stephens Athletic Association
Millington P.T.A.
Indian Hill Elementary
Akron Fairgrove MS
Perry MS and HS
Frankenmuth HS
Eastland MS
Laker HS
Powers HS
Mt. Pleasant HS
Caro MS and HS
Ithaca HS
North Branch HS
Montabella HS
White Pine MS
Goodrich MS
Portland HS
St. Thomas Aquinas
St. Pete's
North Branch Jr. High
Unionville-Sebewaing
Troy Union P.T.O .
Harrison MS
Ashley community
Brandon MS
Sanford-Meridian HS
Lakewood MS
Brown City HS
Roscommon HS
Baker College
Saginaw Valley State University
Northwood University
University of Michigan
Eastern Michigan University
Northern Michigan University
Sigma Pi
U of M Alpha Phi
Midland HS
Dow High School
All Saints High School used Dean for a record 26 TIMES for PROM! 
If you know a teacher or someone that is having an event and looking for our special touch of entertainment, we would be honored to help them celebrate. Please call me with their name and number and I'll personally take care of their event needs. (Last year 27 teachers booked us for their weddings!!!!)
Dean's Family FUNDay!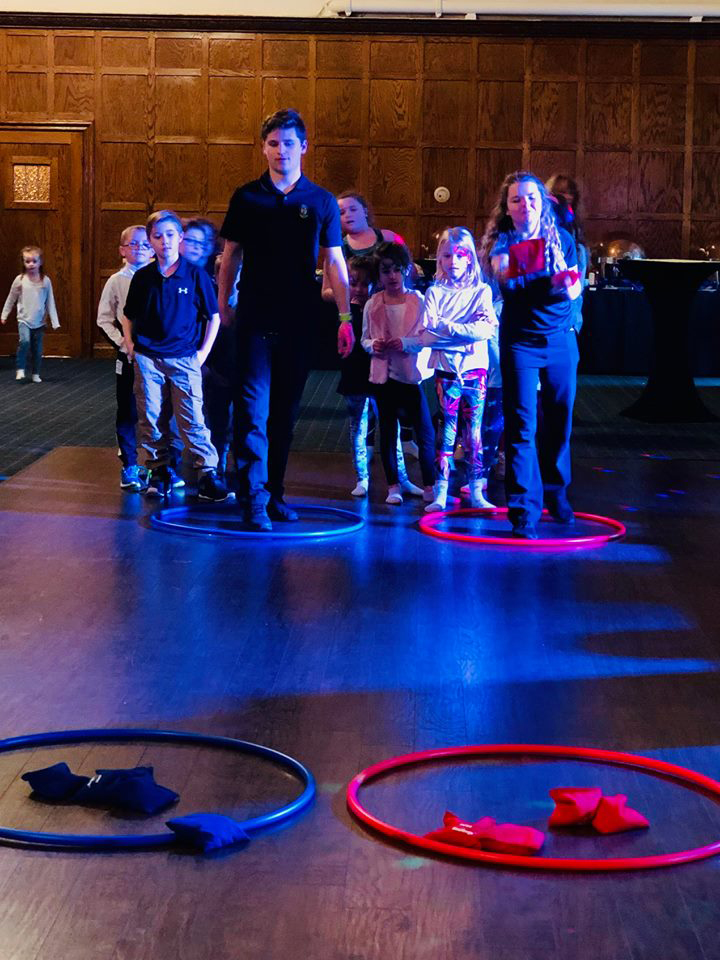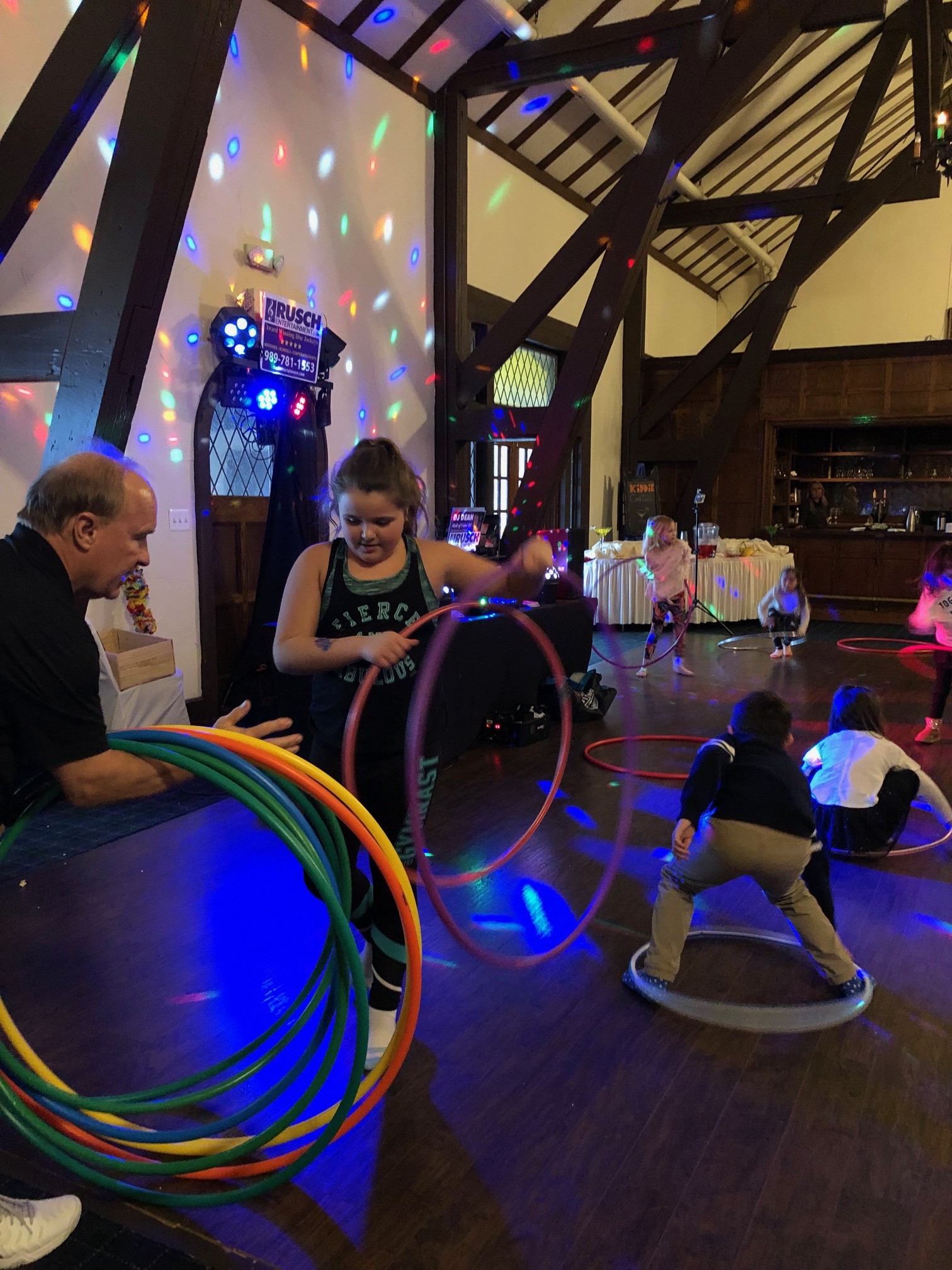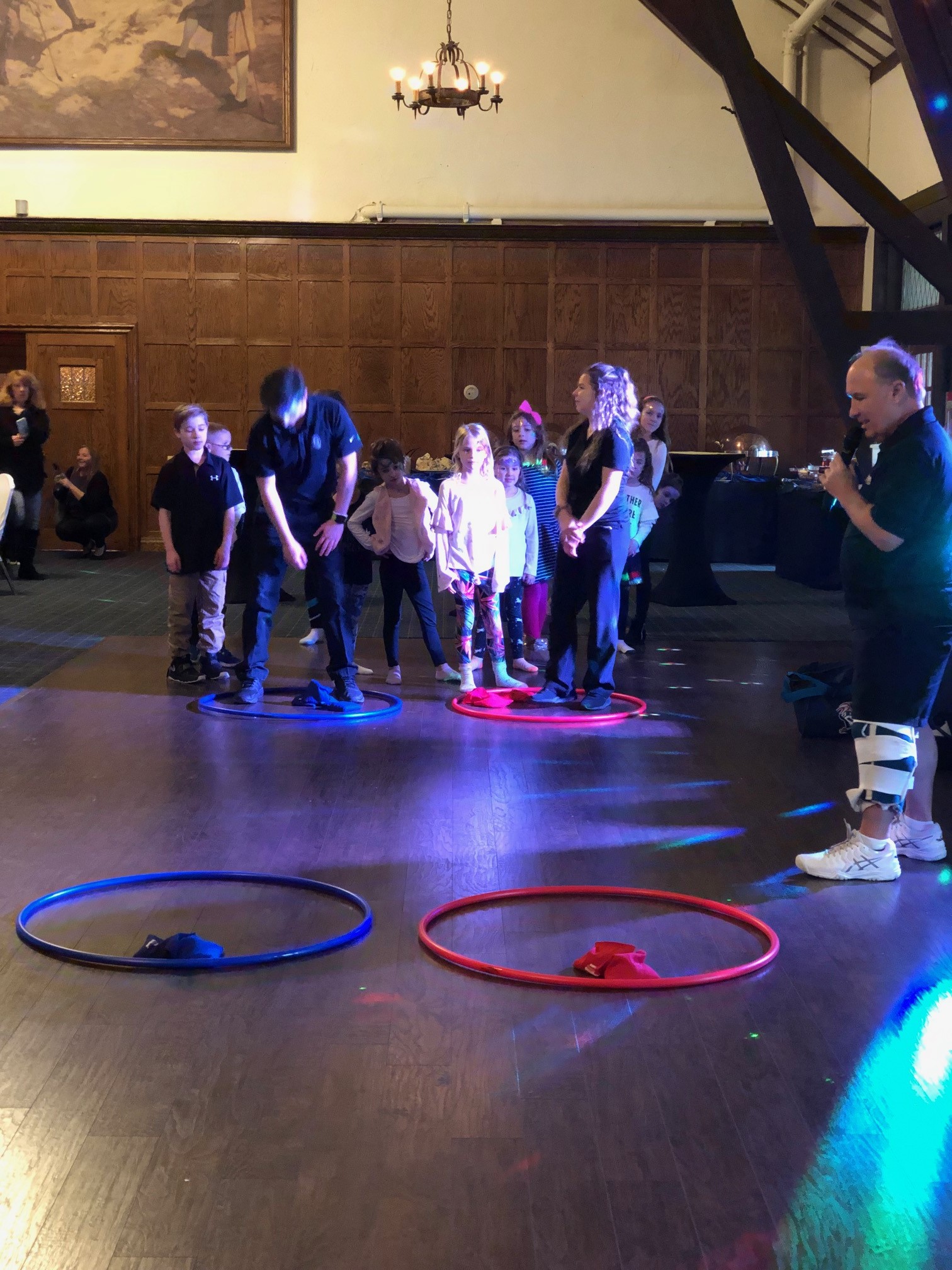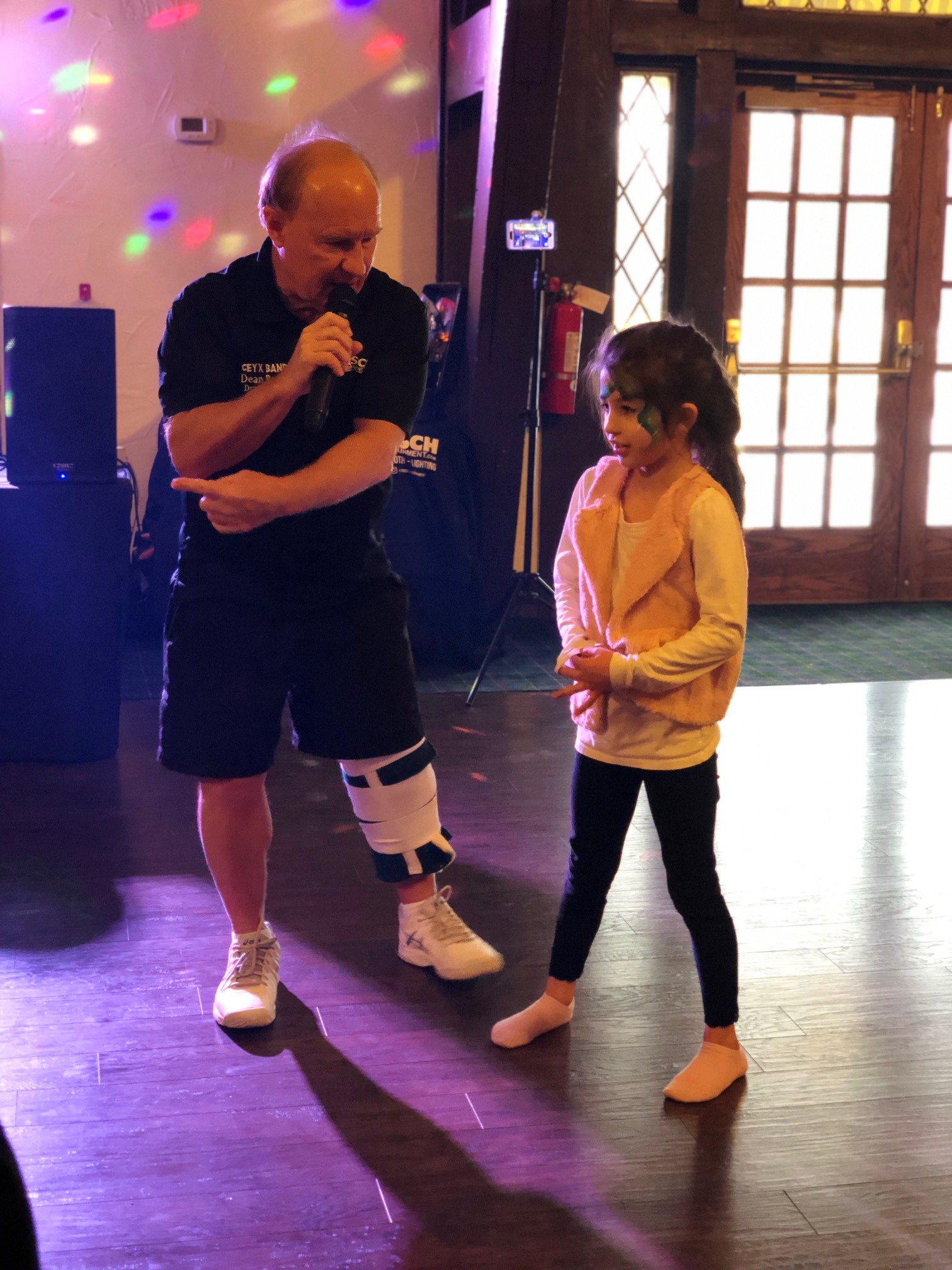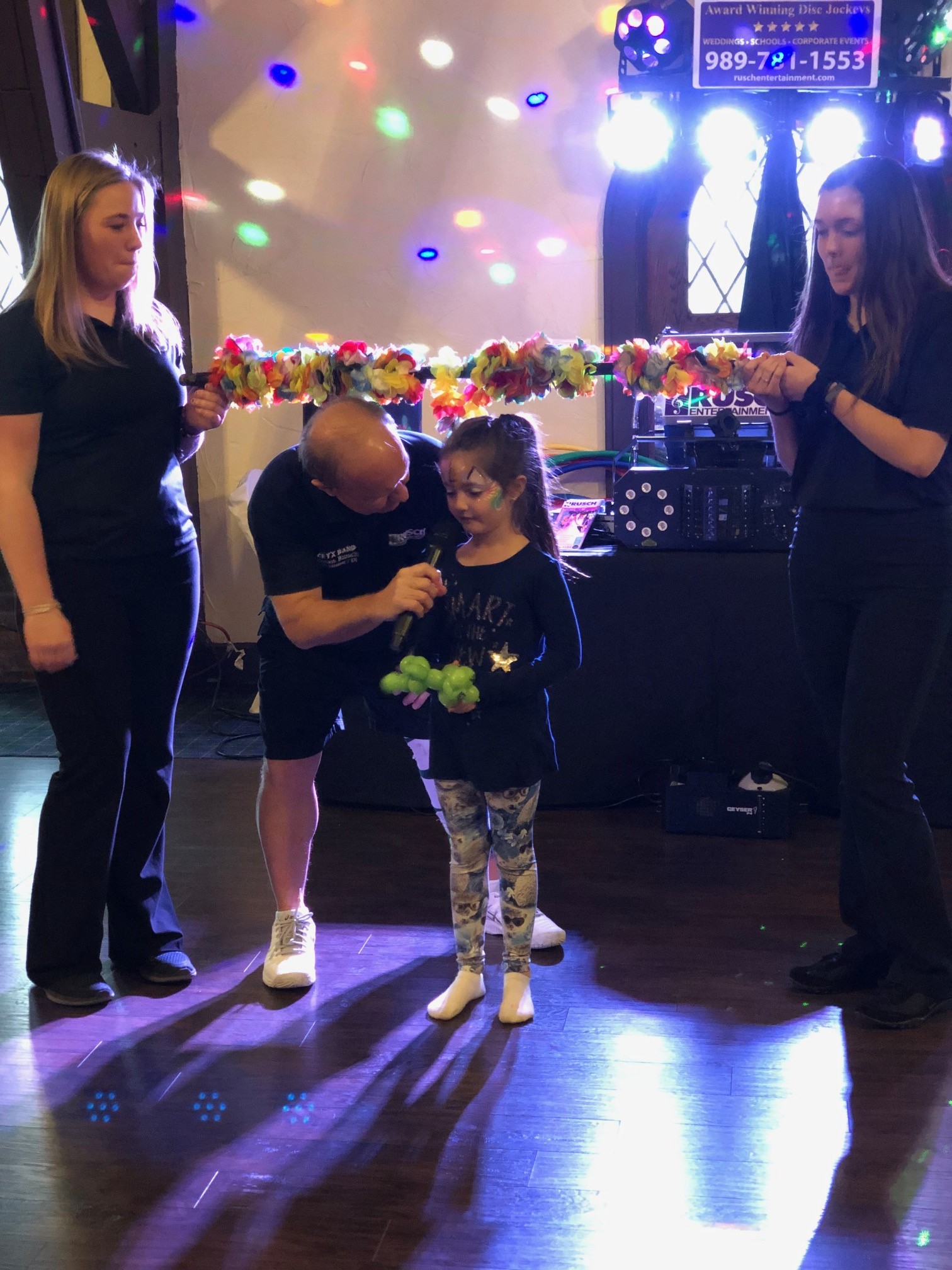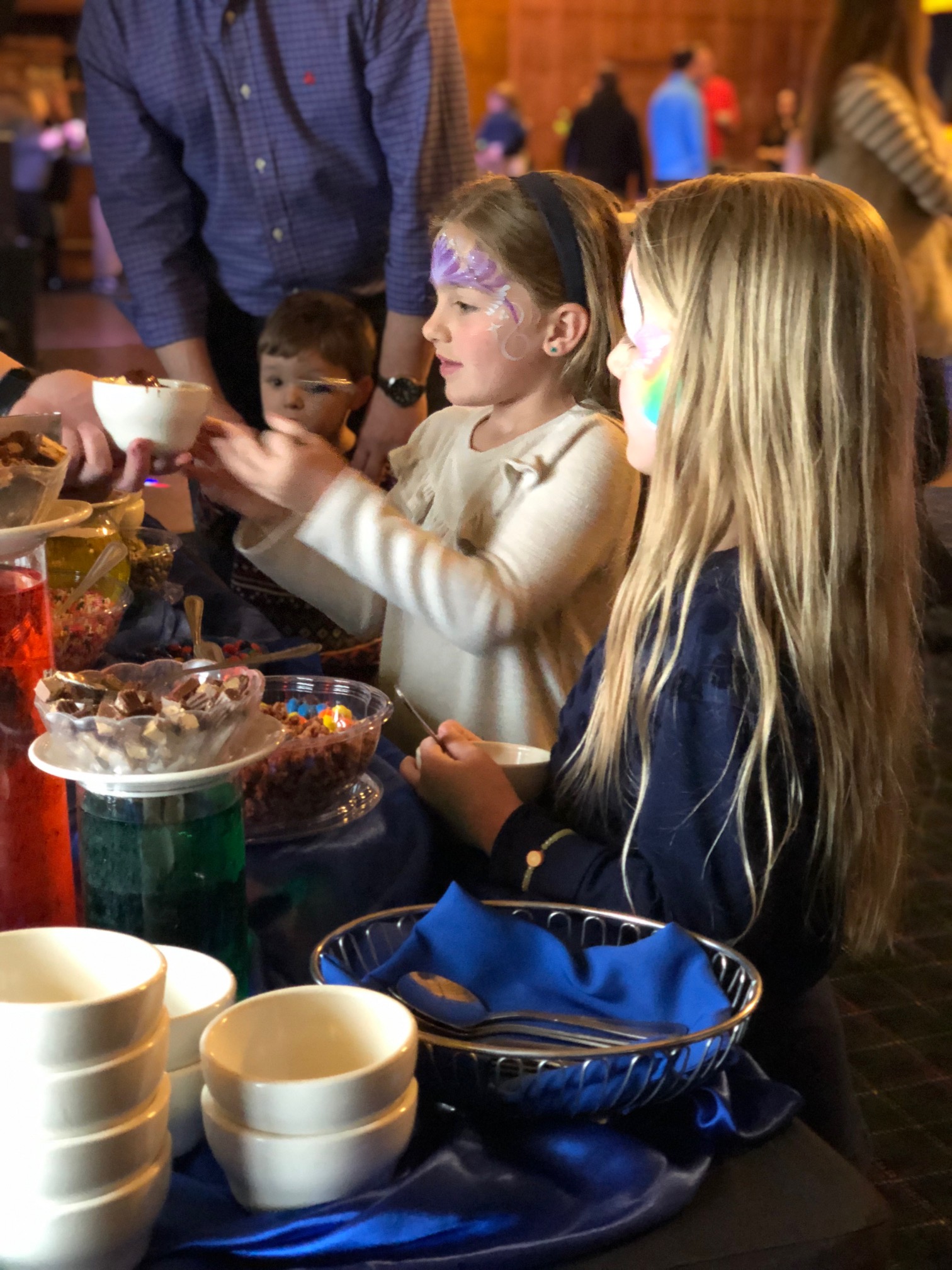 Musical Tennis Carnival for Kids with DJ Dean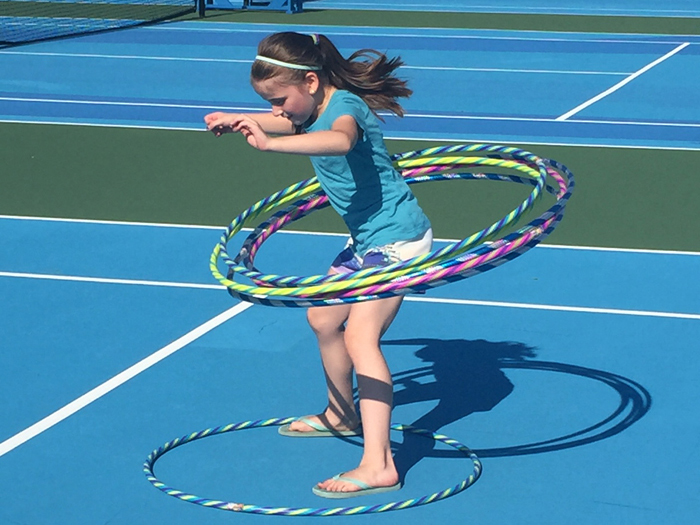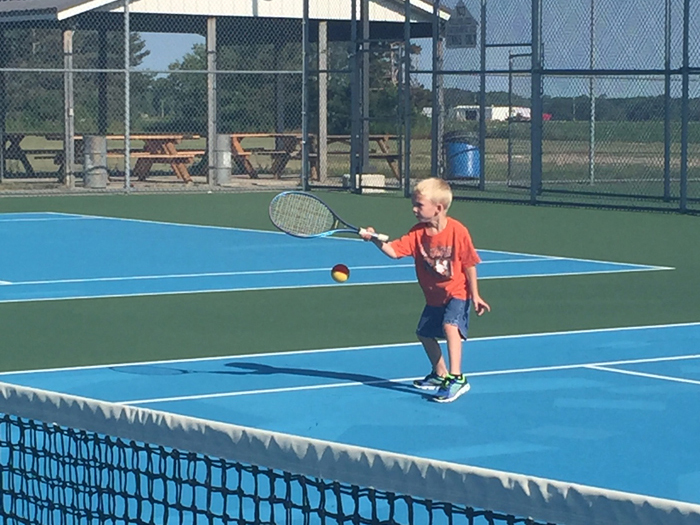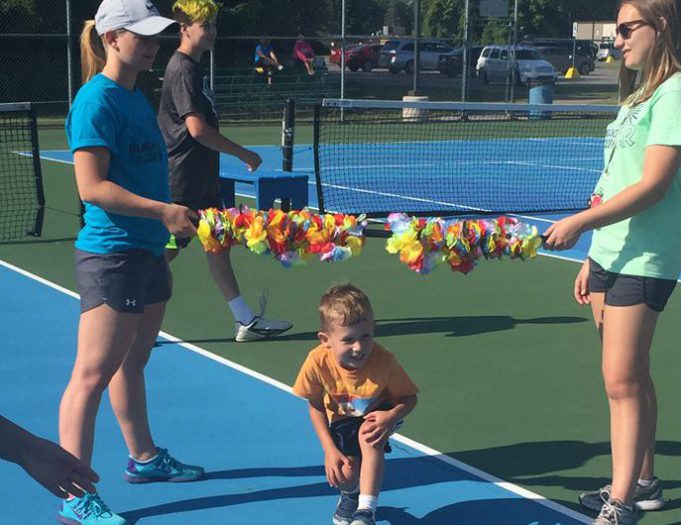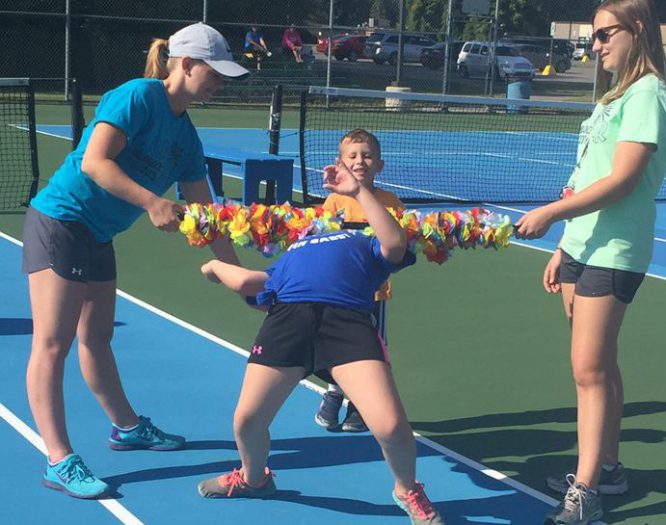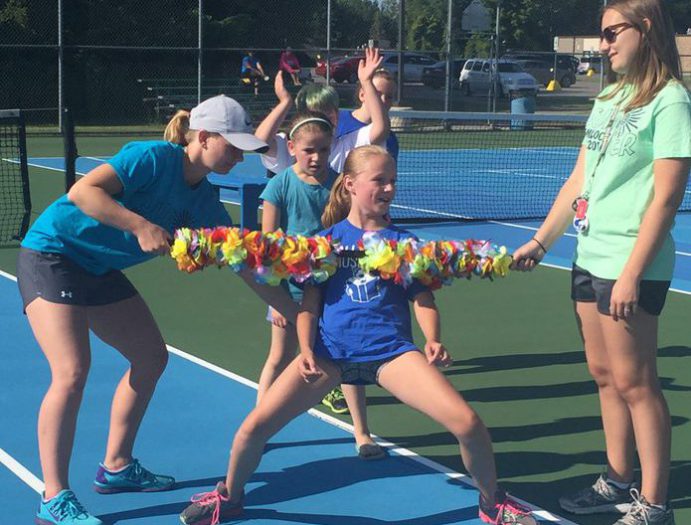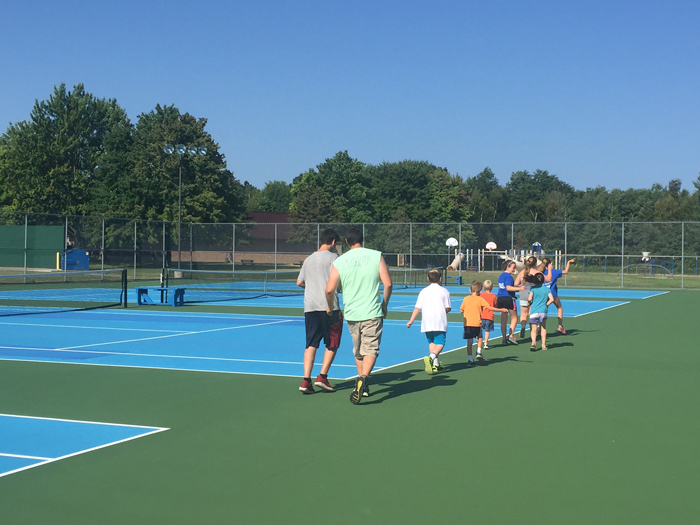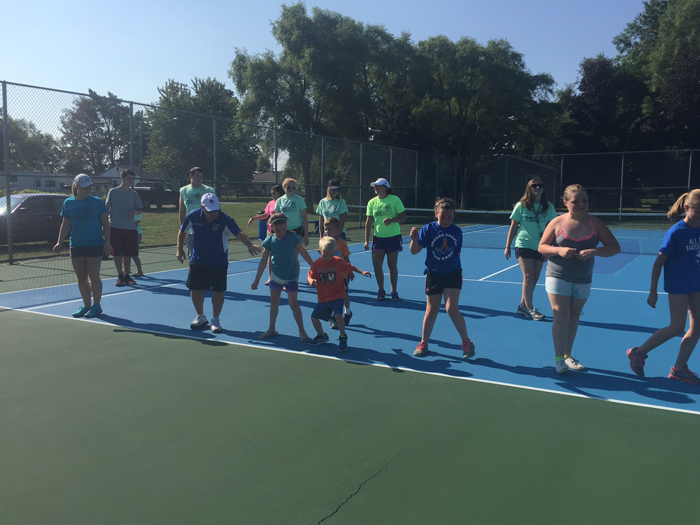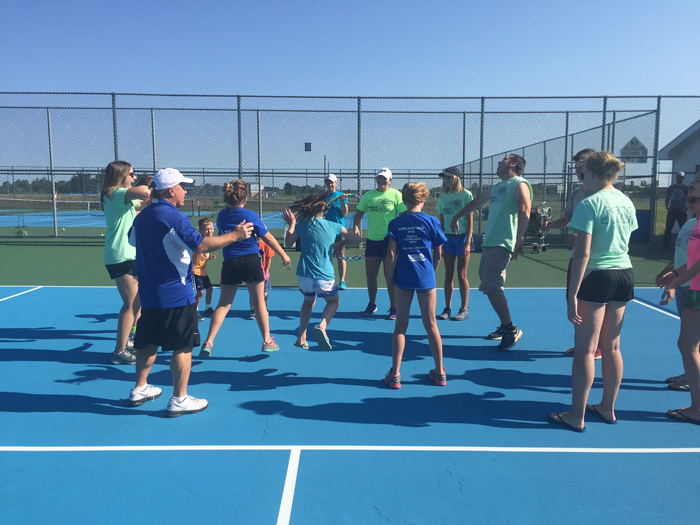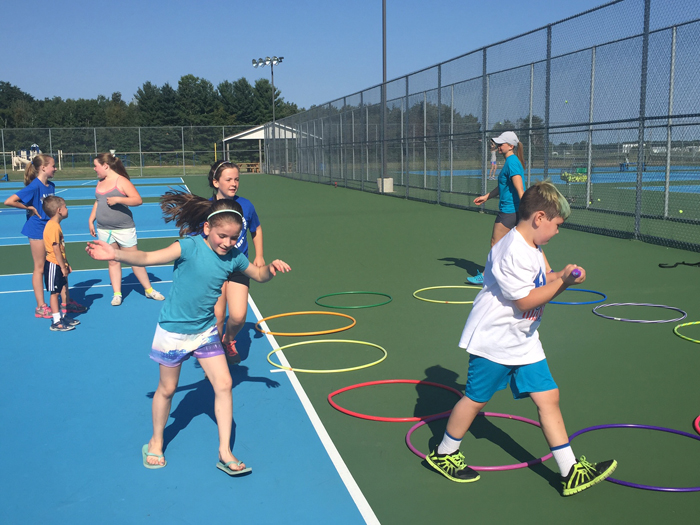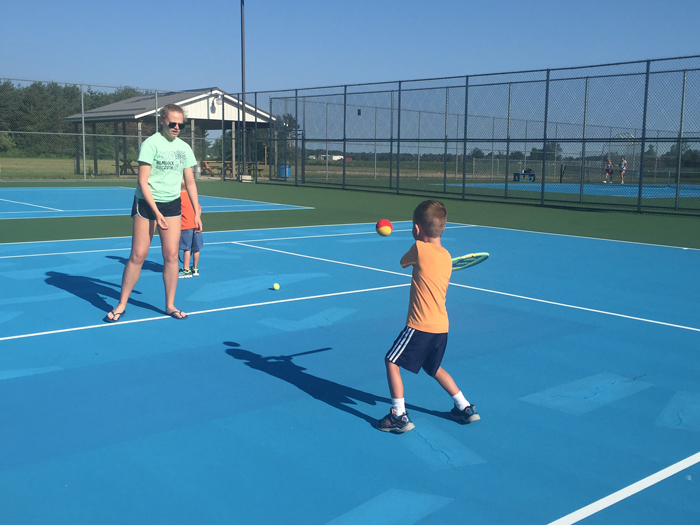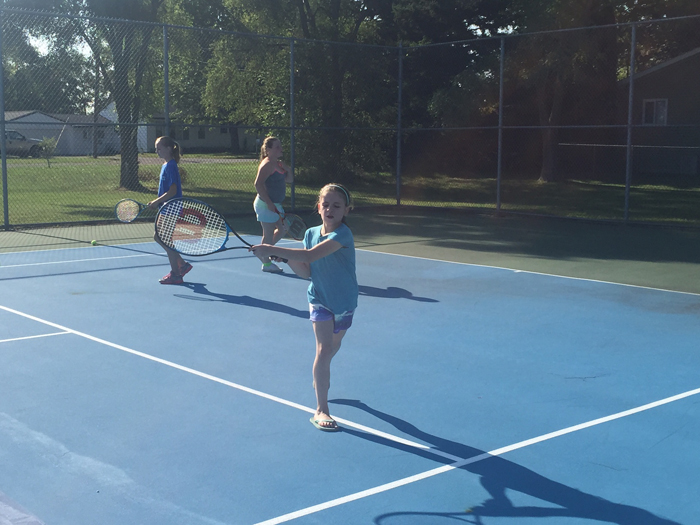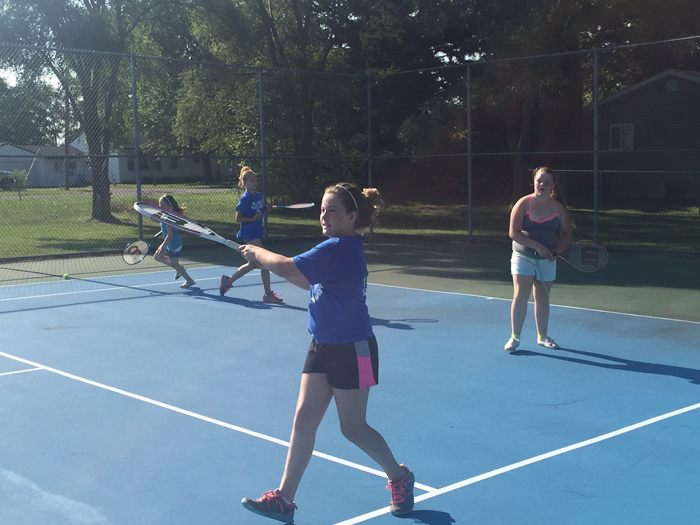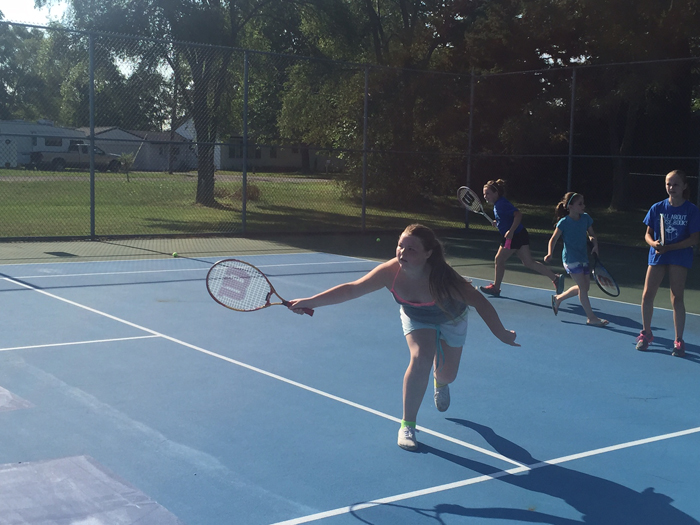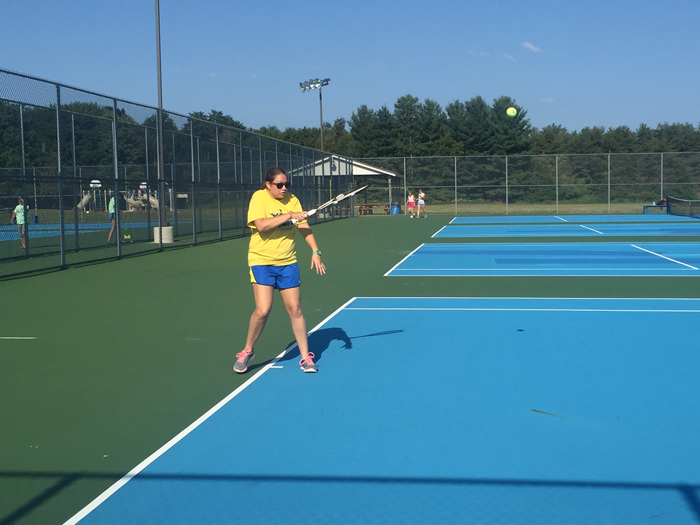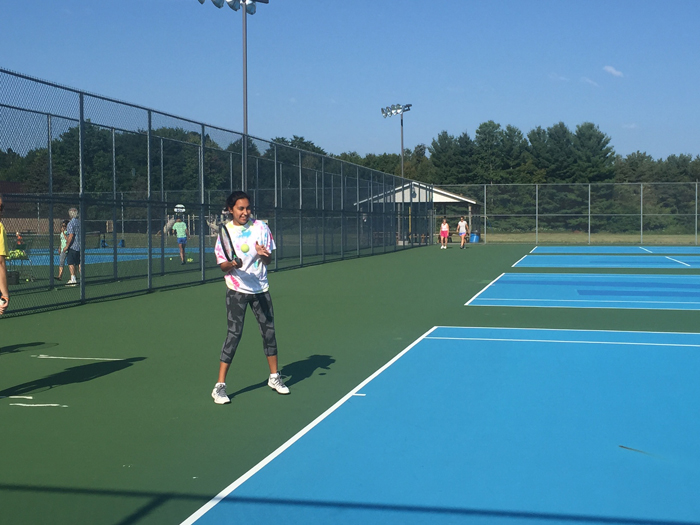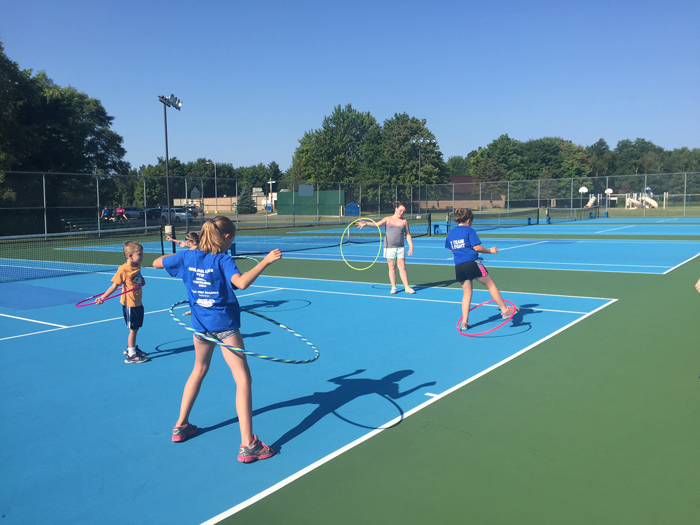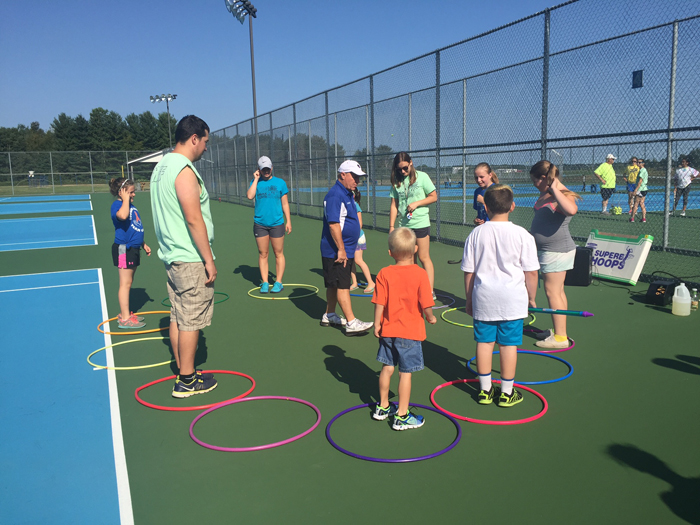 Dean,
You were awesome for the Family FUNDay at the Country Club! The event wouldn't have been as much of a success without you there to keep the party going. Thank you!  Thank you and have a great day!  Look at these photos with you in action: You can see how it was FUN & engaging for the member's families on a Sunday afternoon Thanks Dean!
Sam, GM of the Country Club, Detroit MI
The kids had an awesome time at the Homecoming Dance with DJ Chris. Thanks so much for coming!  I believe Winterfest is Feb. 15 and we would LOVE to have DJ Chris back!!  I am still trying to get Prom situated, the date is not working for the location that they want.  I will get back with you about that too if you are still available.  Thanks again for being the best part of the day!   CCCHS!!
Lynn R. – St. Coun. Ad. 
The dance went very well. The kids enjoyed all the music. Anthony did great! Thank you.
Catholic HS Homecoming  Advisor  J.A.
Hi Rusch Entertainment:
We would like to send a big thank you to DJ Scott for the HS homecoming.  The students had a great time, THANKS to the music & lighting. We really appreciated it!
MHS Student Council
Prom was great!  The kids LOVED DJ Keith!  We will be having Prom 2020 on Friday May 8th.  Let's make sure it's on the books before the end of the school year.  Thank you!
Sarah – HMHS Prom Advisor
Keith is a very professional and easy to work with DJ; he was on time, fun, and would listen to requests from the students. Our age group (18-22) loved him lots! I would recommend him for any college event!
Emily J Williams – Northwood University Class of 2019
Good afternoon, Dean –  With all the snow days, I haven't had a chance to email you.  The students absolutely loved DJ Anthony.  I'd like to hire him again for next year's Homecoming and Snow coming.  He did an amazing job and the students were talking about how he interacted and played what they wanted to hear.  Thank you for letting us have him.
M.J. – CLHS Student Council Advisor
Good Afternoon Dean,
We are hoping you are available again for our PTO Family Dance this Spring!  We had rave reviews after having you DJ for us last year!  The kids and parents both, love that you get the kids on the dance floor and make it fun!  Even those who are too shy to dance, made their way to the dance floor and had a great time!  The hoola hoops were a huge hit as well!  Your choice of songs pull everyone on the floor!
Thank you, Angie Trinklein -Hemlock Elementary/Ling
Hello Mr. Rusch,
I am the class adviser for the High School prom. We really enjoyed your entertainment services, last Saturday, at Christmas semi-dance and would like to reserve DJ Kim and the photo booth for prom, again this year. Your company DJs our prom every year. The date is May 4th at the: The Fountains Banquet Center in Parchment. Students are planning on contacting you tomorrow after school.  It will be a 1920's theme since the Jr Class is graduating in 2020!
Thank you, Leslie B. – V.H.S. Prom Advisor & Special Education Teacher
Hi Dean
Kids had an awesome time. Everything went great and we definitely want to use you next year!
Family Feud
Karaoke DJ
Laser Combat
FUN Casino Games
Comedian/magician
Thanks Dean!
Lynne Kenny  A. H. S. Project Graduation  8 pm – 2 am!!
What can I say…yesterday was EPIC! The energy One World Island brought to our school was infectious, and the music was AMAZING!!! Our students and staff had such an incredible time! Please let the band know how much we enjoyed their performance. Thank you!
Tracey Miller – First Grade Teacher – Churchill Elementary School – Mona Shores Public Schools
Hi Dean – I was going to shoot you an email today.  I wanted you to know that Anthony did a great job Saturday night for our dance.  He mixed up the music, played clean music and reminded the students of this and we had a lot of students dancing the whole time.  If possible, could we get Anthony for our prom on May 4th?
Shawn M. T,  Principal at High School
Hi Dean, All went well! Matt did an amazing job as usual for the 16h year for the CMU-Back to School Fair and was very professional and punctual. Thank you again and we look forward to working with you again!
D'Wayne Jenkins,  Assistant Director – Multicultural Academic Student Services – Central Michigan University
Hi Dean!  Everything was great with DJ Don!  We had a great graduation celebration and everyone enjoyed the dancing afterwards at the Midland CC.  Thank you!
Denise Shelden – Program Coordinator – MidMichigan Medical Center-Midland – Family Medicine Residency Program
DJ Matt was a huge success. Next year we will need to have him there longer, if we do it again.  We had lots of compliments. The girls really enjoyed him!! Very happy!
Soccer Prom, Advisor, "JENNY" – Ogemaw Heights High School
Hello, I am the new student council president. I am looking to reserve a date for our Homecoming dance next school year on October 7th. We liked the DJ we had for our winter formal dance this year in February. Please let me know if we can reserve this date with DJ Keith, thank you!
Hi Dean!
Prom at Saginaw Valley State University Curtis Hall with 300-400 Kids dancing NON-STOP!  The dance was great.  DJ Ben did a wonderful job.  Thank you!
Kristin A –  Social Studies Department JGHS prom
We would absolutely recommend you to anyone who asked! we'll be back in touch!
Lutheran Middle School Dance 36 times – David King-Middle School  Advisor, Lapeer MI
(David Just referred to a Flint Christian school prom, that was looking for a DJ for 2 months)
Hi Dean,
Aaron was fantastic, great playlist and interaction with the kids. I would use and recommend Aaron again. About 100 attended the Daddy/Daughter Dance at Troy High School Thank you!
Ted
Good Morning Dean, The DJ service was fantastic as always.  Thank you so very much for the great service.  Aaron was the DJ for the SC High School Semi-Formal Coming Home Dance with About 600 kids.  Last Sat was the 66th dance Rusch Entertainment has done for Swartz Creek High School ( Aaron's 8th year in a row!)
Have a great day, Tony
Your people did an excellent job for our Lutheran High School Homecoming activities!  THANKS to you & them!
John – Religion Instructor, Student Council Advisor, Softball Coach
C. High School Loved DJ Ron at the Fall Homecoming, then re-booked for the Spring prom: Dean, The kids loved him last night.  They were still dancing at 9:30 which is unusual.  He did a great job.  Is there any possibility he would be available for our spring dance?  Thanks and have a great day.
Tony S., Teacher-Advisor
Prom:  Dean, Thank you! The kids really enjoyed everything last night! DJ Ron was great! The 2 photo booths were fun! Thank you again!!!!
Carrie W. Advisor-Teacher
DJ Aaron has DJ'd the winter Semi-Formal Coming Home Dance For About 600 kids! 6 years in a row!
A good time was had by all. The kids were involved and there were no complaints. Dean had the hottest newest songs and some older favorites. The Kids danced to every song.  They put in tons of requests that Dean played.  Dean let one little girl sing and everyone loved!  Dean taught the new line dances, had them singing along & played only the clean songs!!  Dean had an amazing LED / Laser Light Show.
Beth, The Student Advisor- Fall 2015 6th 7th 8th Grade Dance with DJ Dean
FYI: 49 years of working the same school dances:   2016  will be Dean's 50th year of dances at Hemlock Schools! This was the same school district that was Dean's 1st performance in November of 1966 when he was 13 years old performing at his own 8th grade dance! (Playing the Beatles, Monkees, Dave Clark 5 and Rolling Stones way back then!)
Your company did a wonderful job!!!!!!! Thank You so very much for the awesome time!
Leslie Stewart – Goodrich Schools
Matt was awesome!  Thank you much for a wonderful event!  I would like to reserve Oct 1, 2016 for our Homecoming Dance.  Could we have Matt, again? Thank you!
Lisa Parsons – Alma Schools
Hi Dean:
We were very happy with your services and look forward to working with you next year!
Jim – Principal  Cramer Junior High School 
Hey Dean,
Yeah we absolutely loved Matt and how easy he was to work with! I don't actually have any photos of anyone dancing because I myself was out on the dance floor all night but I have a group picture I can send you if you would like. Thanks so much for helping us so last minute, we really appreciate it and will be contacting you guys soon about a dance we have coming in the spring! Thanks again so much!!
Morgan  Ziegelhofer – U of M- Alpha Zi Delta
Rusch Entertainment- Thank you so much for providing the DJ services for our prom. This is at least our third time with Garrett and the students just love him. He plays a great variety of songs.  He went to all the tables and took request before the dance started. The students had a terrific time we couldnt have done it without you.
Rebecca – Pinconning High School
The F.E.Elementary School End of Year Dance with DJ Clint for the 18th year!   We think it was the best dance to date!!!   Thank you and see you next June.
A. A. – 6th Grade Teacher
Thanks for all of your great work with our Hemlock Middle School dances!!!
Beth  Grossmeyer, St. Council
Absolute Music, Karaoke & Photo Booth for the dance before spring break:    They did a great job!! Thank you so much!!
Bryan,  Middle School, St. Council  Advisor ( AND Part Time DJ!)
Tommy Tropic
Juggler for Elementary School Assembly Reading Month —- Dean this is the Feedback from our Elementary staff on the Tommy Tropic performance for our students:  stunning, phenomenal, awesome, hilarious, and amazing.  One of the best we have ever…ever…had.  Thank you and thank you!!
Karl – Principal
Casey did a GREAT job! Diana is in charge next year. She is one of our cafeteria ladies. The photographer was Darci McSweyn, but Dustin McSweyn and Lynda Schoen also took pictures for the yearbook and I am supposed to get copies of their pics to put up on the net. I'll let you know when I get them. Thank you for making prom a great experience!
Gail
Dean,
I had been meaning to email you.  Your DJ was AMAZING!!! The dance floor was filled when the first song started and continued to be that way THE ENTIRE NIGHT!  When the kids could leave – they did not.  They stayed until the last song. Thanks so much.  And kudos to Mike the DJ.  Lets book him next year right now!
Kay – Swan Valley Banquet Center Advisor
Casey did awesome!!!!  The kids we upset it was over.  🙂  Kept things hopping through the whole event.  Thank you so much.
Deanne N – PTO v.p. – Mother – Son Dance.
Clint did great.  The girls and dad's loved the games.  Great music.  Thank you again.
Deanne N – PTO v.p. – Daddy – Daughter Dance.
Your son, Casey, was great!  The families all had a great time!  Thank you!  I will forward this to others in the committee so they can give you feedback as well.
Bridget W. – Nouvel Catholic Dance
Matt was Awesome!!! He was perfect! Matt was so in tune to what the kids wanted to hear, and it just seemed to flow perfectly together. Thank you for sending him. The kids all complimented him numerous times. But the best compliment was that the dance floor was packed all night long!! Thanks for taking such good care of us at the Dow Diamond!
Sincerely,  Annie – Advisor (Hemlock HS Prom)