Rusch Entertainment is proud to be featured by Horizons Conference Center!
Click Here to read the article.
Rusch Entertainment News & Articles of Interest
2016 Rusch Entertainment Featured in DJ Times … read more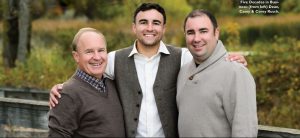 ---
2014 Readers' Choice Best Of Finalist … read more
---
CEYX IN THE NEWS
7-4-15  The CEYX Band Rocked Midland's Chippewasse Park just over the Tridge for over 6000 people!  Midland Daily News July, 4th, 2015, The CEYX Band rocked the Pre Firework Show at Chippewassee Park with 2 hours of Made in America Songs ending with "Proud To Be AnAmerican at the fireworks began!  Over 6000 people were enjoying the show with many dancing & singing along!  The Next Public Show for CEYX will be July 17, 2015 at Apple Mt, Freeland.  The Party is FREE!  Dean Starts DJing at 6 pm for the car show and the Band plays from 8-11 pm with the BEST oldies and FUN songs!!
---
CEYX Approaches 45 Years of Rocking with Final Summer Concert (read article)
---
Love Story: Couple's wedding a flashback to parents' nuptials in 1979 (read article)
---
For 26th year, Saginaw band CEYX brings live music to Bay City All Saints prom (read article)
---
Ultimate variety band Ceyx rings in 2013 at The Dow in Saginaw (read article)
---
Saginaw-based CEYX performs in front of a crowd of about 2,000 for the Midland Fourth of July Celebration Wednesday night at Chippewassee Park (read article)
---
CEYX Plays with Some GREATS – featured in The Township Times (read article)
FLYERS/PROMOTIONAL PIECES
CEYX – A Look Back in Time to 1986 (view .pdf)
---
---
RUSCH ENTERTAINMENT – Party Experts Flyer 2015 (view .pdf)
---
RUSCH ENTERTAINMENT – Wedding Specialists Flyer (view .pdf)
---
---
---
---
---
---
---
---
CEYX Rocks with Sammy Haggar and Bob Seger (view flyer)
DJ DEAN IN THE NEWS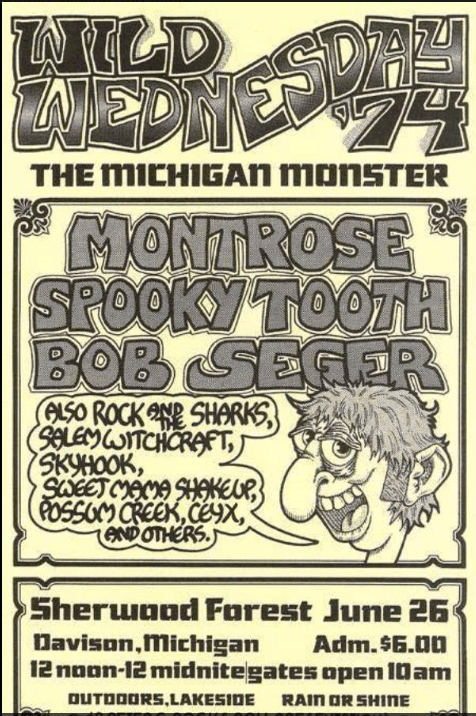 Hemlock coach drums in award-winning band; recalls opening for REO Speedwagon, Bob Seger
Whether he's hitting a crash cymbal on his drum kit or teaching his players to hit an overhead smash down the line, Hemlock tennis coach Dean Rusch has his passions well in hand.
Literally.
When Rusch isn't coaching the Huskies, he plays drums in the award-winning CEYX band and runs Rusch Entertainment, a company he founded in 1971 after an increased demand for his band left him with too many gigs to play at the same time.
Along with guitarist Tim Taylor and keyboardist Tom Miller, CEYX has since become a staple at weddings, parties, and corporate events around Michigan.
CEYX isn't your run-of-the-mill cover band, though. Their act includes everything from a DJ set done by Rusch himself to dueling pianos to a dance-party-inducing set with a catalog that spans six decades of hits and over 700 songs.
Before they found their niche with weddings and parties, CEYX opened for major acts such as Bob Seger, REO Speedwagon, Blue Oyster Cult and Sammy Hagar.
They even opened for Pat Boone at a Richard Nixon presidential rally.
"A lot of other bands only play what they want," said Rusch, of the band's ability to captivate a crowd as a cover band. "But we understand it's not just about the songs you play, but knowing when to play them and what the crowd wants to hear.
"You have go with what works."
Doing what works is the same motto he plays tennis with, and tries to instill in his team at Hemlock.
"I tell them you don't invent new shots, just go with what works," Rusch said. "It's the same thing with music – if your going to be a cover band, play what the people want to hear. In tennis, you hit the shots that win you points.
"We practice our songs over and over and over to get them just right. And to hit a winning shot down the line, you've got to practice it just as much."
Rusch said he hadn't made that connection between teaching tennis and playing in a band until Monday, but did so in time to find a perfect analogy for his players.
"When we pick up a new song, we watch the YouTube video over and over," Rusch said. "Today I was trying to explain a shot, so I watched a video and made notes of what I was talking about and passed out a sheet to the girls with the tips I've been advocating.
"Just like in our band, we always have a game plan going into the show and write a setlist. We don't always follow the game plan … It's the same in tennis – you aren't always going to be able to follow the plan. If you find something that works better, you have to do that."
Finding Passion
Five years before he started the business, a 13-year-old Rusch discovered his passion for drumming at his first show – a Hemlock middle school dance.
"It was so much fun," said Rusch, who has played the same dance – either as a drummer or DJ – for the last 50 years.  "I loved playing, and from that moment on Iknew what I wanted to do. All I could think about was drumming."
This is exactly the passion he is working to get his team to show.
"I make tennis so much fun," Rusch said. "When they look at me and I can see in their eyes the same passion I have, it makes me smile.
"The seniors and the Freshman, they're no different. When everybody is giggling and laughing together on the tennis court, that's a special thing."
Decades after finding his passion for music, he loves it just as much now as he did after that first show. And if all goes well, his team will feel the same way about tennis 50 years from now.
"That's one of the big selling points I try to show my team," Rusch said. "Here's a sport you can enjoy and play 50 years from now."
Connecting with Community
In 2012, CEYX played the Bay City All Saints prom for the 26th consecutive year, and had become so much a part of the Bay City All Saints family, that they are often asked to perform the weddings of All Saints graduates.
Rusch also said he was asked to play the wedding of All Saints tennis coach Greg Wagner's son last December.
But it's not only All Saints Rusch has been able to connect with, he said he has played the weddings for tennis coaches or family members of coaches at Midland,Caro, Chesaning, Bay City Central and Bridgeport.
"Tennis players love my music," said Rusch, who has also played parties at West Ottawa and East Grand Rapids in his early days. "But it really is a great feeling of satisfaction that you can be appreciated not only for for the music, but for the personal connections you can make.
"You end up becoming friends and family with these people, and the music can make or break the party. To be able to do that, it's special."
Ryan Yuenger is a high school sports writer for MLive and The Bay City Times/Saginaw News coverage areas. If you know an area high school team, athlete, or coach with a story to tell, email him at ryuenger@mlive.com.
The Congregational Summer Assembly in Frankfort, MI used to hire Bands & DJs from Dean at Rusch Entertainment in the 70s-80s-90s for the Tuesday night teen dances every week in their assembly hall from 7-9 pm  The dances ran June-Aug.  The CEYX Band would always kick off by performing the first and last dances of the summer.  This turned out to be a showcase for the CEYX band, since many of the teens would go back to high school in Livonia, Dearborn, Grand Rapids, Jackson, Lansing, etc. and then hire the CEYX band to perform at their homecomings & proms. In the early 90s, Rusch Entertainment started to book DJs for some of the CSA dances.  Bill Howard was one of their favorite DJs.  In the summer of 2017, Ginanne Brownell Mitic, called Rusch Entertainment to book Bill Howard for their DJ for their 1st Reunion Party called:  Adult "Teen" Dance on July 28, 2017.  She is now a Journalist in London. After the dance, Dean asked Ginanne:  How much FUN was the reunion party?   She replied:  super fun, we loved it!  We may do it again!! Best, Ginanne
By Ginanne Brownell Mitic July 2017
The Tuesday night teen dance memories of my youth have congealed together in my head. I can't remember one specific night per se but I remember certain distinct moments. Like, I can recall Tim Royle, wearing a green and white Benetton rugby, getting really excited when the opening beats of a Police song—maybe it was the remixed version of "Don't Stand So Close to Me" or maybe it was "King of Pain"—blasted through the speakers. I also remember, years later, grabbing his sister, Megan (Carrella), and our friends Martha Errthum (Evans) Sarah Brown, Molly Bazzani (Campbell) and other friends as we headed for the middle of the dance floor when Moby Disc (aka Bill Howard), popped on a song like Erasure's "A Little Respect."
After my freshman year of college, when I should have had one foot vaguely planted into adulthood, I still went to the teen dances partly because my younger friends were still going and also because it still remained the place to get the best gossip for who was dating who and what was going to be happening after the dance. Each week the teen dance was social Mecca for my generation—and for many generations before and after me. "When you're a teen up north for the summer, you have the occasional bonfire, maybe you're lucky enough to stay out late and go to the drive in, or tell your parents you're going to the drive-in just to stay out later, but those Tuesday nights were a great excuse for everyone to be out between 9-11," recalled Andy Campbell. "And you got to get down too. If you like music and enjoy dancing, which I do, having a once a week venue to do that? Pretty sweet."
Judy Stewart Rodes recalled that as a 12-year-old, she could not wait to be 13 so she could attend the teen dances back in the early and mid-1960s. "It was super crowded," she told me in an email, "and I remember it being very hot and swimming in the lake after." She says the songs she most looked forward to—which were played by local bands—were ones by the Beatles and the Rolling Stones, especially "I Can't Get No Satisfaction." Judy, like many teen girls and boys from all generations who attended teen dances, also said she remembered taking time deciding what to wear. That was especially important if you had a crush that you knew would also be attending the dance.
Back in the earlier days of the teen dances (post-record players and pre-DJs), it was all about local bands that would come and play. "The teen dances I attended were 1965-1969, and were absolutely mobbed," recalled Jep Gruman. "Young people from as far as Glen Lake, Torch Lake and Petoskey would come down for them, have picnics on the Crystal beach or in the woods by the ball field. Glenn Schulz would try to discourage beer, but usually to no avail. The State Police parked their cars at the Crystal View. The ball field was filled with cars. The music was VERY loud and kids were dancing out among the cars." He says he remembers cover songs being played like "Light My Fire" by The Doors, "Summer in the City" by Lovin Spoonful and "Wild Thing" by the Troggs.
Dean Rusch, who owns the Freeland-based Rusch Entertainment (the company that Bill Howard still works for) asked me in an email: "Do you remember Jim Buzzell? He started hiring my band CEYX in the summer of 1971 and we played through the early 1980s, then switched to the DJ format." It was likely CEYX who would play songs like Deep Purple's "Smoke on the Water" that Holly Freeburg recalls almost literally bringing the Assembly building down back in the early-1970s. "Everyone was stomping on the floor so hard that there was talk of having to shore it up," she said. "I can't hear that song today without smiling and thinking about going to the teen dance."
Jim Buzzell was a fixture at the teen dances for generations, stamping people's hands when they came in and he somehow had a sixth sense if people were getting up to something they weren't supposed to be getting up to. He had some sort of internal honing device and could miraculously track where to find what was not supposed to be happening. In the 1980s and 1990s admission was $2, but often people, if they knew the right people, could sneak in—a teenage version of getting on a VIP list at a popular club. "When I was on the CSA staff I worked at the door to collect the cover charge," recalls Beth Congbalay. "Two friends (who will remain nameless), always got in for free. I felt a little bad about that but they were CSA kids too and we were very loyal to our friends."
Over the last few years, some CSA friends and I would joke about setting up an adult "teen" dance, with the two major components being it had to be held when most of our friends be up and finding Bill Howard, who seemingly had his finger on the pulse of 1980s and 1990s music. Molly Bazzani recalled his name and Megan Carrella remembered he was based in Bay City. A few searches on Google later and I found Rusch Entertainment. When contacted, Dean Rusch told me that Bill, when he found out the CSA wanted to hold a nostalgic "teen" dance on Friday July 28, he cancelled the wedding he was booked to DJ that Saturday in Detroit so he could come spin the tunes for us.
Though the dances petered off in the early 2000s when young people wanted to hang out more in the parking lot and chat, the teen dances still had some solid years in the mid and late 1990s as well. "Songs like 'Feels Good' by Toni, Toni, Toni, the "Humpty Dance" by Digital Underground, and "Poison" by Bel Biv Devo were mainstays," recalled Andy Campbell. "Super Sonic" by Salt 'N Peppa always got Sarah Brown going. In 1993 "Daisy Dukes" was a big jam, and anything by Naughty by Nature was in the mix. 'Rump Shaker' by Wreck'n Effect always put me in a good mood. As always Moby Disc would finish with 'You Spin me Round' by Dead or Alive. Lots of folks at the CSA don't like change and somehow he understood that and closed every dance with that song regardless of year."
Jep recalled that the fun of the dances did not stop when the bands packed up their equipment: "After the dances a bunch of us would go up onto the knoll above the Crystal View and play music (guitars), or go down to the CSA Michigan beach for a bonfire for more guitars and singing and star gazing…we would sing Donovan or Bob Dylan, Peter Paul & Mary, Tom Rush, Joni Mitchell, not the pop music we'd just been dancing to. Not so much pairing off but rather as a large pile of puppies. Then wandering back to the cottage, darkly, without flashlights because it was not cool to have a flashlight. Somehow we were supposed to find our way without them… lots of stubbed toes!" The songs may have changed over the generations but the fun times that have been had, and the memories made are one of those great continuities of the CSA. Here's to more memories being made on the 28th!