COMEDY VARIETY SHOW - KEYBOARDIST - ONE MAN BAND - DJ - MC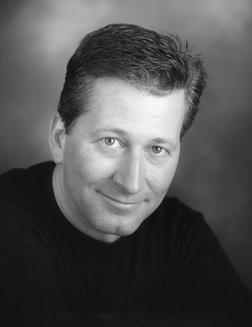 Dan's Audience-participation Comedy and Variety Show is BIG FUN!
Everybody can get involved with this hilarious, fun-filled show as Dan utilizes audience members, comedic skits and live music to energize and satisfy a variety of audiences.
THANKS Dean,
SIMPLY AMAZING! I will contact you soon to book him for next year!
Dustin Dickson, Club Manager, Bay Harbor Golf Club
Hi Dean,
We were pleased with another GREAT performance from Dan last Tuesday night. He acted as host of our overall event by introducing our speakers as if they were 'rock stars' – it was awesome! Dan is a great keyboardist, comedian and overall performer. If I could have him every year I would! Thanks for another great choice!
Saginaw Medical Federal CU
Hi Dean,
THANKS!!! Dan was AWESOME!!!!!! You were right, he was so much fun. I am still hearing at work about how phenomenal he was. I have had several people who have events coming up ask for his name and how to get in touch with him, so I wouldn't be surprised he gets some more gigs. We would happily use him (or you guys) again. Thanks so much for making our big party so much fun. We didn't have quite as many people as expected, but those who were there went home I'm told, quite happy that they came. Thanks again and God Bless.
Erin Herrier
Hey Dean, good to run into you today at Macy's,
As a follow-up, Dan was beyond our expectations. As you know, we originally contracted with an independent and he backed out. We were sensitive to the music being "just so" per the Bride's preference (elevator music per say) and had told you we did not think we wanted Dan to add any funny stuff – we were wrong!  The wedding music was world class. The reception was a "hoot" – Dan had everyone dancing, hula-hooping and jammin' with sombrero's. I should add that the serious moments were handled with respect (Father/Bride dance, etc.) Thanks for the last minute help! Perfect experience, VERY reasonable rates, and everything ran exactly as you described. We will call you for all of our entertainment needs.
Jim and Beth Smallwood, Hemlock, MI
Much better than expected – every detail was perfect. Dan got the audience involved in the entertainment which was not an easy task. Our group tends to be shy about leaving their seats. Dan read the audience and chose people whom he knew would help the audience loosen up. He had managers and VP's on stage acting out skits that had the audience roaring with laughter. This helped others to feel more at ease and after the skits, Dan interacted with music and instructions such as "The Chicken Dance", "YMCA", and the "Macarena". Dan made the entire evening appear to be impromptu, as if everything was spontaneous. Dan made our party a HUGE success!
Marci
Dean,
Just wanted to say what a great guy Dan is. We were overjoyed; so talented at our 50th Anniversary! You knew how to pick the one for us. Dan was worth every dime and then some! As we were cleaning up he kept right on playing. Thank you again.
Carolyn & Jerome Finney
The Unionville American Legion really enjoyed Dan's show. I have never seen so many people laugh, what a great show. We also enjoyed the music he plays, it is amazing the amount of talent he has in just playing anything you ask him to play. He is worth every cent we spent on the entertainment part of our fund raiser. Thanks again!
Carole
Dan exceeded my expectations in every way. He was so fun and easy to work with. Guests at my wedding were coming up to our family saying that it was the most fun they have ever had at a wedding, "we usually hate weddings" they were saying. Not only did Dan serve as a DJ at our reception, but he played the song that I walked down the isle to during the ceremony, AND played the grand piano during dinner. My aunt came up to me during dinner and asked what CD was playing! I told her it was the DJ and she couldn't believe it. He is an extremely talented pianist. Dan really kept our party going, we had about 50 guests still dancing when the night was over at midnight! I credit Dan's high energy and classy performance for this. I was very picky about choosing a DJ, because so many DJs can give a "corny" performance. This was not the case with Dan. My friends still tell me how much fun they had dancing at the wedding. It was such a nice night, that Dan opened the doors at the Pine Knob Mansion and put speakers out on the terrace/balcony. We ended up dancing out there the entire night. Quite frankly, I couldn't have been happier with Dan. He was one of my best vendors for the event and I will continue to recommend both Dan and Rusch Entertainment to friends and family.
Christy Zoellner
Dear Rusch Entertainment,
Dan was the DJ/Entertainer for my husband's 50th surprise birthday party. Dan was fabulous! We knew that our party was going to be nice, but with Dan as an asset our party was phenomenal! Dan's skits were hilarious! Everyone of all ages, 17 years old to 80 years old laughed till they cried. There was a moment when I was thinking of cancelling Dan. I even called Dean to do so. Then I decided to stick to my first decision and I've never been so happy. Thank you for making our party so great that everyone is still talking about it. Thank you so much!
Susan and The Entire Payeur Family
Dear Dean:
I just wanted to drop you a line to tell you how much we enjoyed this past Saturday at our wedding reception. You were absolutely dead-on about him and his act. VERY funny! We got many, many inquiries about him, and very good comments. Not only is Dan a great entertainer, but he is a very good person as well. He offered to help when our sound system we were using for the wedding developed problems. Fortunately, we got everything working, but Dan was there to lend a hand if we needed it. He helped keep things moving along after dinner, and he also gave us more time than we contracted for, and even though we did not have dancing in the event, he insisted on giving us a bridal dance. He also threw in few traditional wedding reception favorites, and before you knew it, we had a real party going. It's the first reception I've been to in a long time where I s aw so many "mature" people dancing. The day was very memora ble, for me, my wife, and the many guests we had attend. I attribute that as much to Dan as anything else we may have done. Please feel free to use me as a reference. I will always recommend Dan and Rusch Entertainment. Again, I want to thank you and Dan.
Sincerely,
Harold Boog, Ann Arbor
Dean,
I just wanted to say thanks for the excellent job that Dan did at our office party! I know it's a little late for feedback, but he was awesome! I was in charge of the "McOscar's Night" for McDonald's Corp. and the amount of entertainment that he delivered was unbelievable! We would definitely book him again! Thanks!
Ann Palos, Mgr., McDonald's Restaurant (at the Hilton, Akron, OH)
Hi Dan,
I wanted to send you an e-mail to thank you again for making my reception such an awesome experience. I did not get a chance to tell you in person this weekend, so I wanted to contact you as soon as possible today. Everyone told me that they had a great time. My sisters said it was the best wedding they have been to and I think your entertainment was part of what made it so much fun. Someone who can get my Grandma to dance deserves kudos!
Lisa and George
Dean,
I want to let you know that Dan did a great job for the Fordson High School's 50th class reunion, Park Place-Dearborn. Everyone was thanking me for getting him instead of just a DJ. They kept saying how much they enjoyed his presentation. I would be glad to let others know how great a job he did.
Nick Palise
Dan was outstanding! He is a gifted musician and talented entertainer. Many of our guests said that they couldn't stop laughing during the audience participation portions and they want to have Dan come back next year. Dan is a great DJ and so much more.
Carole, Ex. Dir. Home Builders Association
I understand you really got the crowd going with your 12 days of Christmas at our holiday luncheon! I'm glad you forged ahead and did it – everyone has emailed me with how fun/funny it was and that you were able to make it relative to our daily "issues" in recruitment. Just wanted to thank you and Dean for coordinating all of this. I wish I could have been there to hear it, but hopefully I will be able to in the future! I will highly recommend you for any event that I possibly can. I have a wedding business so I am in contact with brides/event planners all the time. Thanks again.
Sara Kallioinen, Health Care Recruiter's Asso. of Metro Detroit
I cannot say enough about the quality of Dan. This is the second time our group has used him. Our banquet which was attended by 145 people from 7 states is where Dan entertained us. Traditionally the group has motivational speakers, but I was looking for something to be remembered and did we get it. Dan has a show that I suspect can be adapted by this extremely talented man to most any group. I do not recall any offensive language or remarks. If I recall my visit's with Dan, he has a family and keeps his show that way. Our group ranged in age from 35-80 and during his name this TV theme song presentation, not only did he have something from every decade, but upon request he was able to do most and if he didn't know it, he was very good at covering his tracks. He also brought several people on stage to help with several skits. After about 70 minutes, most had laughed so hard that they wanted more but could not take it. I would highly recommend Dan and Rusch Entertainment for any needs you may have. As a return customer, the Saginaw Bay RC&D Area, Inc. would use these folks again with pleasure. By the way, Dan was received so well that at the end of the night, representatives of the group were asking him to consider entertaining a national group who will be meeting in New Mexico in a couple of years.
Jim Hergott, USDA Natural Resources Conservation Service, Saginaw Bay RC&D