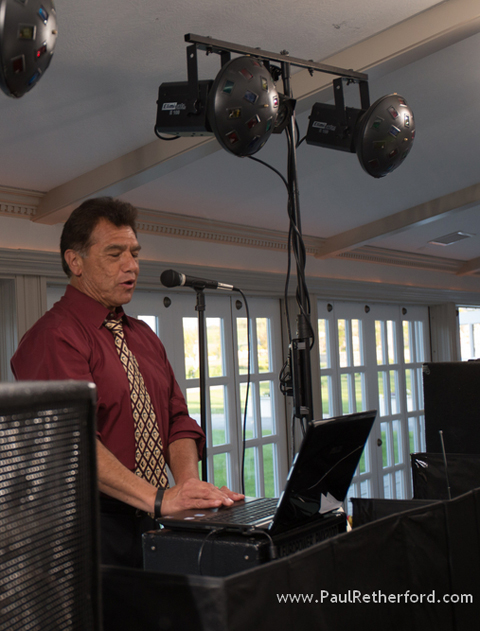 DJ Ruben understands entertaining!  He began his career in the 70s as the road manager for the award winning CEYX Band.  While Serving as a Dade County Police officer for 20 years in Florida, Ruben spent weekends as one of Miami's hottest club DJs.  Regulars in his club were many famous recording artists like Harry Wayne Casey from KC & The Sunshine Band.  After retiring as a police officer, Ruben moved back to Michigan start DJing for Rusch Entertainment again.  Ruben works during the week as an airplane steward, which gives him free air to fly anywhere to DJ.  We keep one system in Miami and one in Michigan.
The single most important aspect for a successful reception is an experienced DJ, like  Ruben!  
Ruben is classy, yet fun and will keep your guests dancing for "the party of a lifetime"!   We have a larger music collection than most other DJs.

Ruben Rocks It at the Detroit Medical Center PCA Week Luncheon!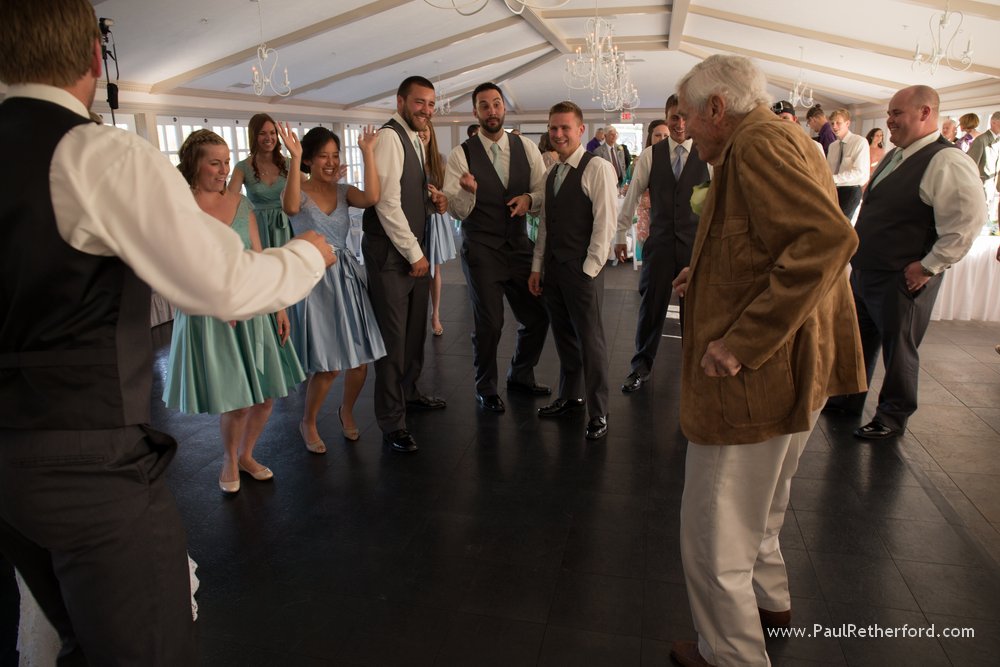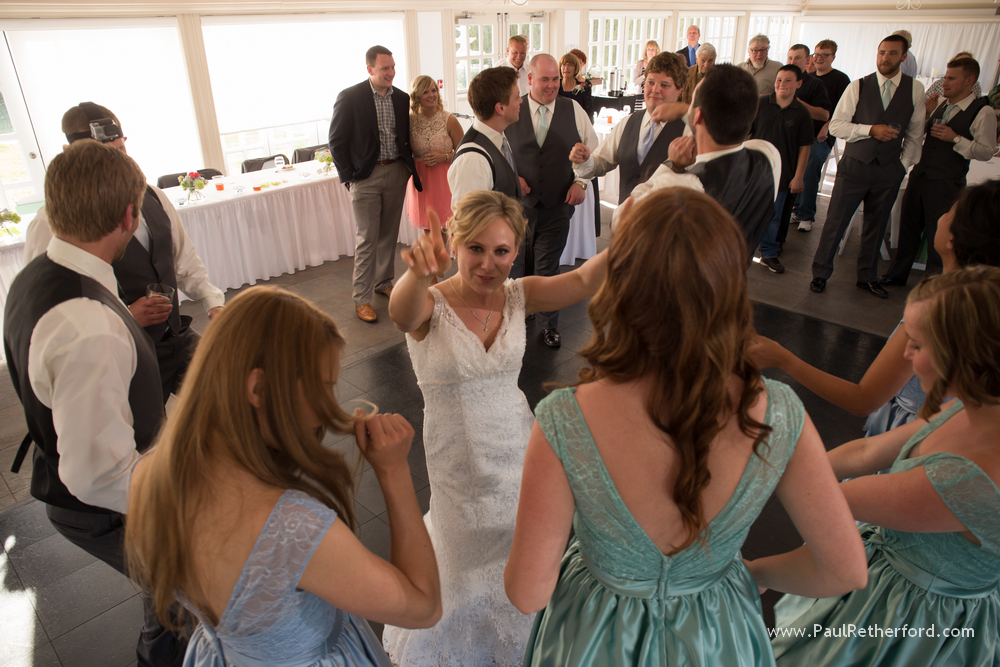 DJ Ruben Enjoyed Most: DJ Ruben did an amazing job! We were very pleased with the variety of music he played and it was geared towards everyone. Most people were on the dance floor the entire night and that was all because of DJ Ruben! We got so many compliments on how AWESOME Ruben was!
Chloe Kollmann
Ruben was an excellent DJ! He really played to the audience and everyone had an amazing time! He had all the kids dancing as well as the adults! I highly recommend him. Thank you Ruben and Rusch Entertainment for making our wedding memorable!
Annie Sutton
Rockin' Reuben was rockin'! He was able to set up for our ceremony and kept the crowd entertained for hours! He played a great variety of music, from kid's music to some oldies! He even sang Happy Birthday to my grandfather at the reception! He was such an engaging DJ! Definitely recommend Reuben!
Kelsey Buchanan – We had over 100 people in St. Ignace, MI
Merry Christmas Dean!
Rock'n Ruben did a great job! Played the right songs, kept the crowd happy😊.  It was an amazing night – we were incredibly happy with him and got a ton of feedback yesterday on how much fun the party was. Thank you for everything!
Kristin Diekman – AHB Tooling & Machinery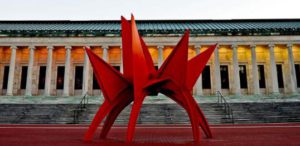 We struggled to find a DJ for our Staff Holiday Party at the last minute. Dean made it so easy! I wish I had known about Rusch Entertainment the whole time because I wouldn't have looked anywhere else! DJ Rockin' Ruben was a great fit for our crowd. I never expected our Director to get out on the dance floor. The whole executive team and senior level management also went out to boogie down! Ruben did a great job gauging what the guests wanted to hear or dance to.
Toledo Museum of Art
We love Ruben. His interaction with the activities and employees is fantastic. Always has the most updated music and has met all of our special requests. He's been at our last 3 Holiday Parties and we will invite him back next year.
Cheryl – C.A.Y.A. Grill, Wolverine Lake – About 100 Guests for our company Christmas party! 3rd year!!
We had such a good time the last couple of years with Rock'n Ruben at NHK's Holiday Party ( Crown Plaza Novi )  that we'd like to book again this year.  Please let me know if available & cost.   Thank you.
Cheryl M., International Corp, Novi – – Administrative Assistant
Hi Dean,
Rock'n Ruben was awesome as usual for our PCA Recognition luncheon at Sindbads Restaurant in Detroit.  We use him every year!
Lisa Fox, Coordinator Clinical Placement Database – Nurse Recruitment – Detroit Medical Center
Good Afternoon, Dean
I just wanted to let you know that Rock'n Ruben did a great job for us this weekend.  He was on time and all of the campers enjoyed him as a DJ.  I want to thank you for setting us up with him.
Thanks, Patrick (Friday and Saturday night) This Company has been booking us Since 1994 for their family parties!!
Dean,
Rock'n Ruben was Awesome! Those guys where great and I am pretty sure we would like them back for next year. I didn't realize we had a live band scheduled between 2 and 3 however one of the brothers is into karaoke so it worked out perfect he played along with the band on a couple songs. Once we have the date for next year's Summer fest/Car Show  I will give you a call.
Thanks, Mike – Saline Summerfest    
Rockin Ruben was fantastic.  He got the crowd moving and was on his game.  We had a wonderful experience and we will definitely use you again if the opportunity arises.
 Shelly, the Bride – Trott Law – Corsi's Restaurant & Banquet Halls of Livonia   
Hi Dean and Ruben,
Thank you Rockin' Ruben!!  We rocked out!!! We had an amazing time and the music was perfect and enjoyable for our DJ for a 10th Anniversary / vow renewal.
Teares & Rafeal – Held at Vintage House Banquets, Fraser, MI   
Hi Dean,
Thank you for your email.  Today has been a great day to breath a little bit after our big wedding night on Saturday, and to begin to sort through all of the memories from the event. I can't say enough great things about our DJ, Ruben!  He was tremendous and made our wedding night memorable and smooth.  We threw a lot of things at him the night of the wedding and he made it all seamless.  In a tent, surrounded by trees, with very little electricity, he made our wedding seem like the only place any of our guests wanted to be.  He was flexible, kind, funny, and kept our party rocking until the very end.  Please make sure he knows how much we appreciate all he did to make our wedding wonderful!  And thank you.
All the best,
Swan-Badgero Wedding in Eaton Rapids for about 200 guests!
We Loved Ruben at the Doubletree Riverfront Hotel & Conference for the Bay Valley Corvette Club!  All of the Women loved dancing with Him.
Cindy at the Doubletree in Bay City, MI 
Hey Ruben,
I just wanted to Thank You for the great job you did on Saturday night at the Skyroom! Everyone LOVED you. We had such a great time. I know that people were asking for your number at Rusch Entertainment, so hopefully you could get you some new business. We love everything. Thank you so much!! Hope to see you again!! Thanks again!!
Jennifer & Dave Anderson at the Skyroom
Ruben did a Great job at or wedding at the Skyroom!
Jay Mepham & Sarah Wilson
We had tons of compliments, lots of people dancing and good song selection/variation.  We were trying to decide what song to dance to for our 1st dance, and he surprised us by playing them both, which was great!
Sally and James Rudy, Mt. Pleasant