Face Painting by Paula & Moira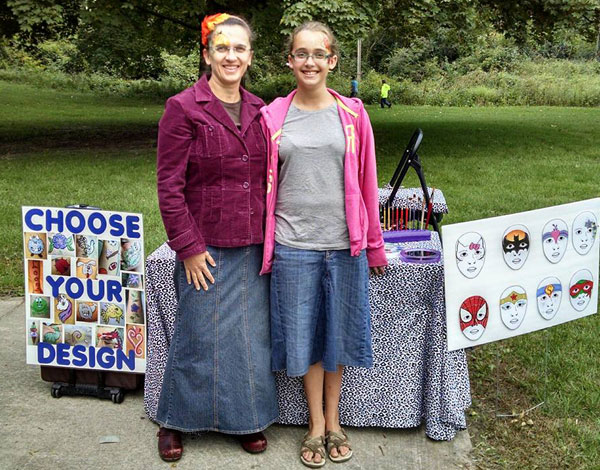 Bring some extra FUN to your next party or event in the Midland Michigan area with face painting and glitter tattoos for kids ages 1 to 101! We use cosmetic grade professional quality face paints.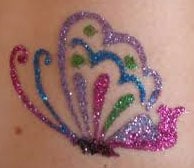 Glitter Tattoos are the hottest form of temporary body art in the world today and are a fun way to entertain guests of all ages at parties and special events.
Glitter tattoos are Waterproof, dermatologist tested, and lasting up to 7 days.
The person who wishes to have a glitter tattoo will choose from one of hundreds of stencils, then choose their favorite glitter colors.  The glitter tattoo artist cleans the skin with an alcohol wipe, applies the stencil and then paints within the stencil with a special adhesive.  The stencil is removed and after about 45 seconds, the glitter is painted into the design.  The glitter tattoo is ready and dried at this point.  The person can even go swimming or wear clothing over it without affecting the tattoo. It only takes about 3 to 4 minutes to apply a glitter tattoo.