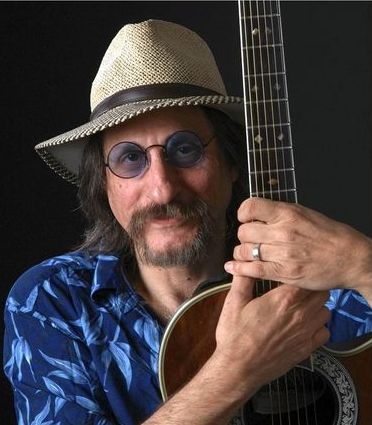 For over thirty-five years Gerry has been wowing audiences with his incredible ability to play virtually any old rock and roll hit, and doing it so that every crowd rocks with music, and rolls with laughter! 
This show has always been audience interactive, and whether you see it in concert, at a club, or a private or corporate event, you will be involved in one of the really fun times you can still have with your pants on!
Gerry brings his experience and warmth to every show, and is the perfect addition to corporate, private, and holiday parties.
For a very special night out, don't miss the wizard of old rock and roll! Gerry has been playing his special brand of rock and roll comedy since the late sixties. He grew up in Chicago, and before becoming a favorite on the comedy circuit, spent twenty years touring in the world of rock and roll.  Back then, and to this day, Gerry infuses every show with content and a special energy customized for that evenings audience. Because of this, his show flows seamlessly from comedy clubs to corporate shows, from festivals to touring with major rock acts. Gerry has always felt an enormous sense of affection and gratitude for his audiences, and that approach guarantees that every night is a special evening, filled with music and laughter.
Hi Dean!  We had The Human Juke Box last night for our farmer' Customer Appreciation meeting.  He did a great job!  He was just right for the age of our crowd.  He entertained our crowd and wasn't too vulgar.  I had a lot of complements – most participated in singing with him.  Two years in the making, and it was well worth it!  Franklin Inn, Bad Axe, MI with nearly 200 people! Thank you!
Amy S. – Agronomy Consultant
Gerry, The Human Juke Box, was great and everyone loved him!  Thanks for coming through on short notice with such a great entertainer.  I hope he had half as good a time as we did.
Karen – Airstream WBCCI Michigan All State Rally
'Human Juke Box' brings 60's back to Hammond
"For me it's the love of craft," he said. "I've never bought into the whole line of thinking that there's some magical quality to art. I think what we do is polish an apple. I've always looked at this show as carpentry. It's an evolving, dynamic process. Keeping it fresh is like waking up in the morning. I'm ready to go."
Bringing his "Jukebox" to Hammond's Beatniks on Conkey on Saturday, Grossman, like many youngsters reared in the 1960s, had his musical world turned upside down when the Beatles invaded America in early 1964. The Fab Four remained a touchstone in his life as well as a myriad of rock and pop bands from the '60s and early '70s that impacted the cultural landscape.
In the early '70s, Gerry created what has since become his "Jukebox" show, in which he performs cherished rock and pop songs from the late '50s through the early '70s, tells tales related to the era and makes humorous observations related to the music and the culture.
A longtime hit with baby boomers as well as appreciative younger generations, Gerry has an idea why his "Jukebox" shows resonate with audiences of all ages.
"We were coming of age at that time," he said. "We were just coming off of the assassination of President Kennedy, we were dealing with the civil rights, we had this (Vietnam) war getting out of hand and the women's movement was in its infancy stage, and we had this sound, and voice and power in rock and roll music."
"This very, very special rock and roll music has tied us all together to this day," he added. "I've watched people grow up and come to the shows and I've watched their kids grow up and come to the shows."
Over the course of the last four decades-plus, Gerry has brought his "Jukebox" to audiences throughout the country, be it headlining or supporting the varied likes of The Byrds, the Lovin' Spoonful and the Turtles, to name just a few.
"Pretty much you name it, I've played there," he said. "You'll never met anybody more grateful and appreciative of having the opportunity (to perform for audiences) … it's always been based in the love of sharing, and playing, singing and laughing … I still enjoy every single show and I look forward to every single show."