Tinilau and his Tahiti Wahines have been bringing Polynesia to mainland luaus with the finest in professional Polynesian entertainment for over thirty years.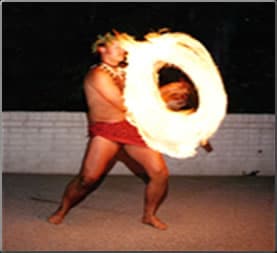 Let us take you on an exotic journey through the South Pacific with a custom performance designed for your event and budget.  From background parties to large corporate events we have a package to meet your needs and thrill your guests.
Our beautiful dancers will mesmerize you and your guests as they are transported on a fabulous journey to the islands of Hawaii, Tahiti and New Zealand.  We'll also take you to Samoa with the "Siva Afi" – the spinning knife of fire!  Our group also presents hilarious audience participation segments so come and laugh, dance and sing with us.
Let Tinilau and His Tahiti Wahines take you on an exotic journey through the Sout Pacific with beautiful authentic Polynesian dancers in fabulous costumes. You'll experience the excitement of:
Hawaii – with beautiful hulas and colorful grass skirts
Tahiti – with bark skirts and ceremonial head pieces
Maori – with festive paddle ball dances and bamboo skirts
Samoa – with the deadly and savage fire knife dance
As an extremely versatile and professional group, the goal of our Polynesian revue is to entertain and impress Luaus of every nature, from backyard parties to large conference centers. Just to name a few:
Shooting Star Casino and Resort, Mahnomen, Minnesota
Eastern States Expo, Springfield, Massachusetts
The Roostertail, Detroit, Michigan
Essex Golf and Country Club, Windsor, Canada
Palace Bingo and Casino, Cass Lake, Minnesota
The Westin Hotel, Detroit, Michigan
Our exciting group also presents a hilarious audience participation segment – so come laugh, dance and sing with us!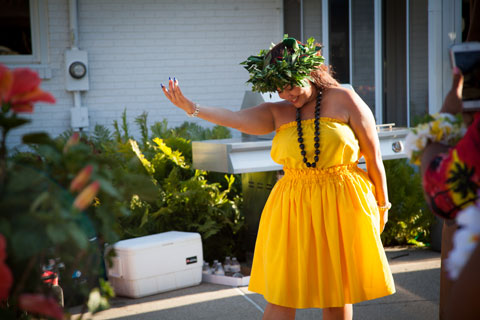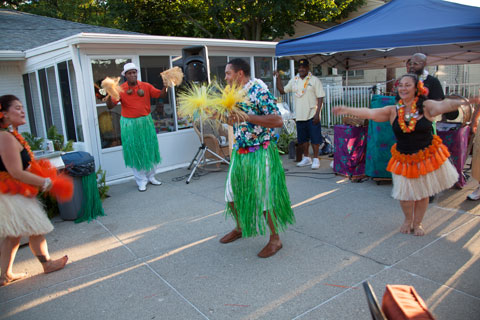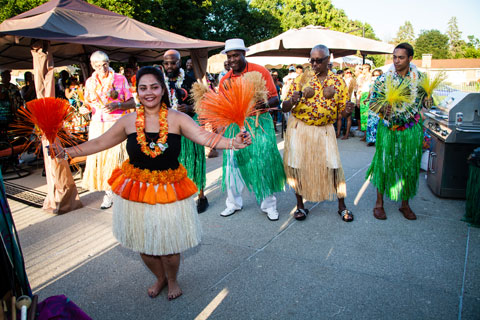 The group loved them!
Dodge Dealers – Boyne Highlands
Five stars – they did an excellent job!
Freedom Hill County Park