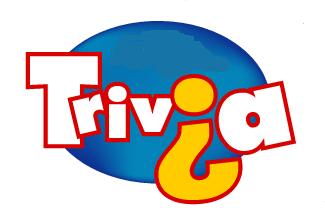 Looking for something a little different? Something that will engage your guests? You need DJ Bob! Bob has been a professional Trivia Host for over 20 years and can even write special Trivia that will pertain to your event and audience.
Psychologists say that Trivia (or knowing obscure facts) is good for our mental health … but it's also just plain FUN! Everyone likes friendly competition and Bob will monitor your teams and track wins and losses to determine a final winner! Because he handles all of the details, you and your team just have to sit back and engage your brains.
Below are a few sample questions – but Bob will come up with more … and again, he can customize the Trivia questions for your event!